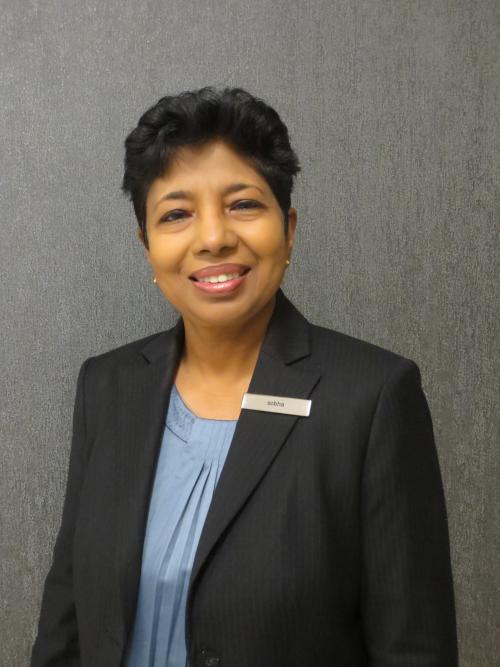 Sobha Mendis, Guest Services Representative, Irvine Marriott, is the first recipient of Destination Irvine's hospitality employee recognition program. Sobha was nominated by Kandee Anderson, general manager, Irvine Marriott, because she received the JW Marriott Award of Excellence in 2017 and she is consistently recognized by guests for her outstanding service and personalized connections.
The Spirit of Hospitality Award recognizes back of house and front of house hospitality professionals who deliver exceptional experiences daily. Winners in this category are those who exhibit exemplary behavior in workplace knowledge, customer service, problem-solving, relationship building and creating a warm welcome for visitors. The award recognizes individuals who have made an impact on our destination and their hotel, from financial to implementing new ideas to earning awards.  Recognizes "random acts as ambassadors" where professionals have been noted for going above and beyond their regular role to create memorable Visit Destination Irvine experiences.\
How the program works: Every quarter, Irvine hotels share the name of the winner from their property's employee recognition program. Then, Destination Irvine randomly selects a winner from the names submitted by the hoteliers. The winner receives a $100.00 gift card to an Irvine restaurant of their choice. Congratulations to Sobha! 
Sobha is now eligible for the new Spirit of Hospitality Award. At the end of the fiscal year, the Greater Irvine Chamber of Commerce committee will evaluate and review all nominations and select a winner for the Spirit of Irvine Hospitality Award to be presented at the 2019 Celebrate Irvine event on June 28.