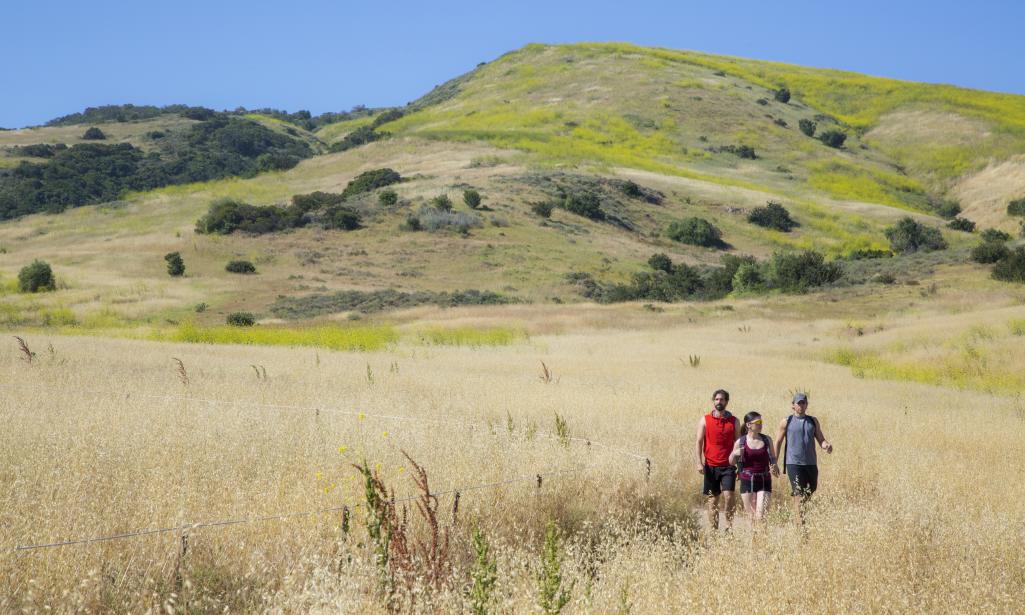 The 8th annual ParkScore Index ranks 100 of the U.S.'s largest cities and evaluates how each city is doing with their parks.
Irvine climbed higher among 100 U.S. cities in the 2019 ParkScore Index conducted by The Trust for Public Land released Wednesday, rating communities on their access to parks.
Irvine ranked sixth, the only Californian city to place in the top 10, a four-position improvement from last year's 10th spot. Elsewhere in Orange County, Anaheim ranked 57th.
The ParkScore Index is based on four factors: park acreage, access, acreage, amenities, and investments.
The annual survey measures:
Percentage of residents living within a 10-minute walk of a park;
The city's median park size and the percentage of city area dedicated to parks;
Annual park spending per resident;
And the availability of six popular park features basketball hoops, off-leash dog parks, playgrounds, water play structures, recreation, and senior centers, and restrooms, according to the trust.
"We've added several new parks and we're still building parks," said Darin Loughrey, Irvine Parks, and Recreation manager. "We're very pleased to move up within the top 10."
Irvine offers 17.7 basketball hoops per 10,000 residents and has a parks budget of $252 per resident, surpassing the national average of $90, according to the index.
There are over 20,000 parks in the 100 largest U.S. cities, yet 11 million people don't have park access within a 10-minute distance.
"Solving the problem of park access is exactly why The Trust for Public Land launched the 10-Minute Walk Mayor's campaign," said Adrian Benepe, director of national programs at The Trust for Public Land. "Decision-makers at every level must rally everyday Americans behind the urgent need for park equity in our communities."
Irvine's joint-use agreements, increasing access to school groups for the public outside of school hours and on weekends, helped the city's ParkScore said Guillermo Rodriguez, California state director for the Trust for Public Land. It has contributed to their increase in park amenities.
"It's something every city in California can do," Rodriguez said, "and there's nothing stopping them."
For the complete survey, log on to The Trust for Public Land website, www.tpl.org.
By Kalaisha Totty