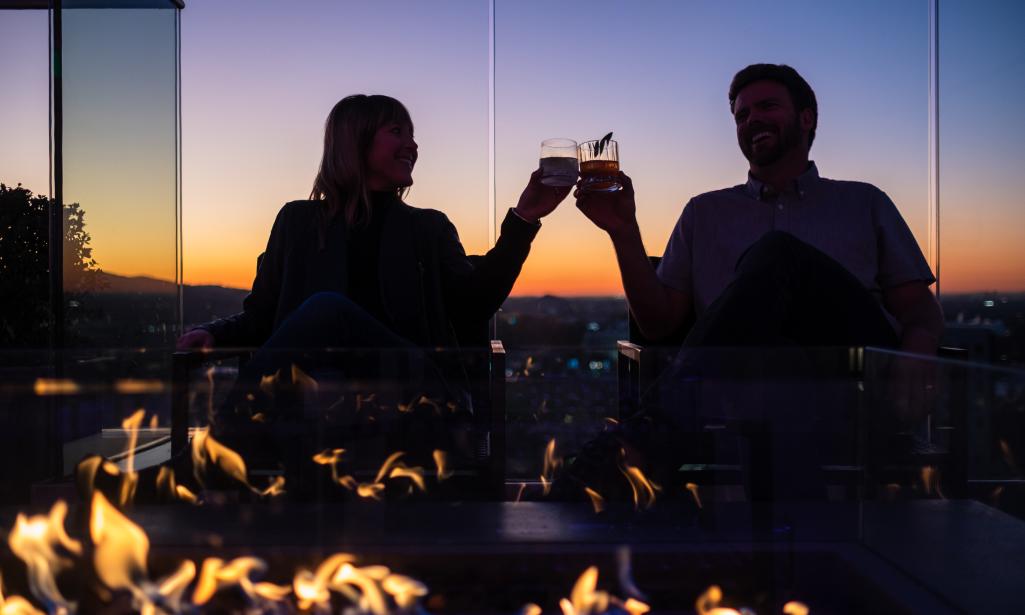 Now more than ever, our date nights are sacred. In a month (or less), our lives will change forever - and date nights will undoubtedly become a little more difficult to arrange. (But don't worry, we'll still make them a priority!)
The further I get into this pregnancy, the more we appreciate staying close to home. Being "OC" residents, we're realizing just how much there is to do, see, and explore in our own backyard. And now that our doctor prefers that we quit traveling for a while, we're having a blast re-discovering the many thriving cities around us. 
Recently we've been hooked on Irvine. It's a city that can get easily overlooked by its flashy and touristy neighbors- but we're here to let you in on a little secret. Irvine is on the rise. It's bursting with culture, adventure, culinary delights, and a chic nighttime scene. But don't just take our word for it, here's a few of the many fun (and eclectic) date nights we've had in Irvine - be sure to take notes! ;)
DIAMOND JAMBOREE
If you're an OC local, chances are you've driven past Diamond Jamboree numerous times… but have you ever stopped and explored? This bustling shopping center has a little bit of everything - from an extensive Korean grocery store, to sushi, ramen, ice cream, coffee shops, karaoke - and even an escape room! 
While you really can't go wrong with any of the Diamond Jamboree restaurants, we recommend trying Tim Ho Wan, an acclaimed Hong-Kong based Dim Sum institution that's truly an experience. Ask the friendly servers for recommendations, or follow the picture-heavy menu for guidance, and get ready for a culinary adventure. Their Baked BBQ Pork Buns are a must (they're even Michelin Star rated!), and their Deep Fried Spring Roll with Egg White and Shrimp had us fighting over the last bite. It's a fun, casual, and interactive kind of place - and the perfect spot to try something new!
After dinner, take a short walk to SomiSomi, a Korean soft-serve shop that's famous for its "Taiyaki" (a fish shaped waffle cone), and it's fun and unique soft serve flavors. Don't be deterred if there's a line, it's well worth the wait. (And it's the perfect excuse to let your dinner settle!) 
Choosing can be tough with so many delicious options.
Yum!
Three Hot Date Nights in Irvine, California — Traveling Newlyweds