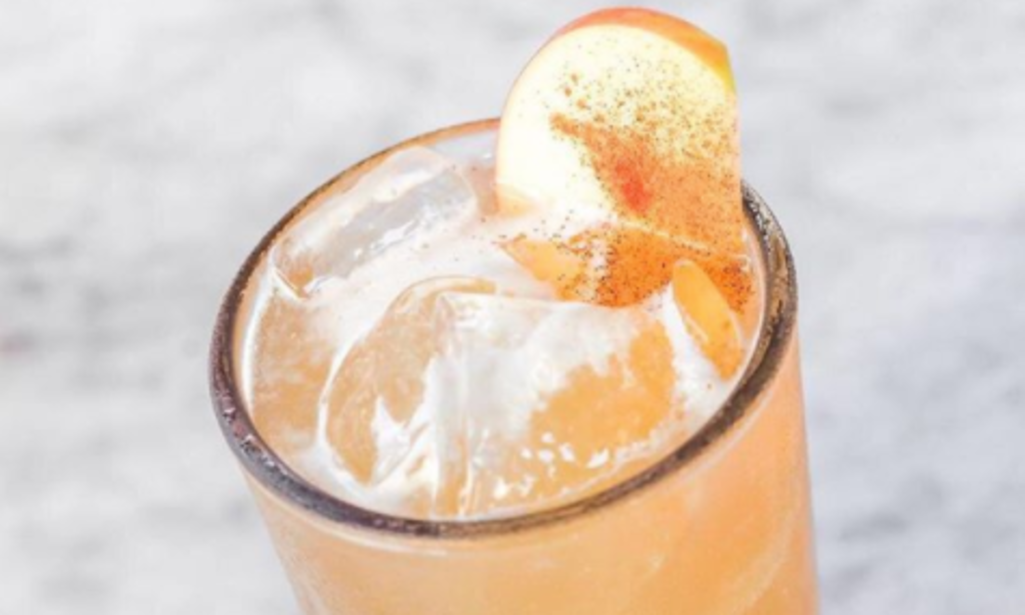 FLOE Lounge's Holiday Mule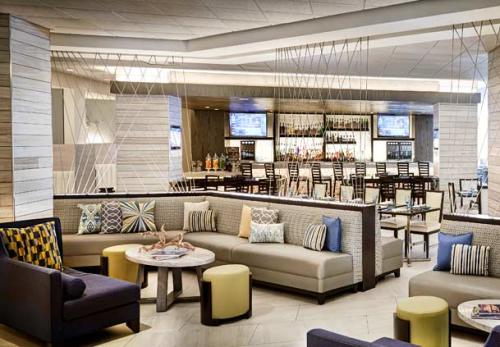 Everyone loves a classic Moscow Mule, but add a fruitful combination of Absolut Citron and Grand Marnier to the classic ginger beer concoction and you're ready for the holidays. Don't forget the elderflower infusion, which also acts as an antidote for winter colds. My kind of medicine! Not only does FLOE Lounge serve delicious drinks, this Irvine Marriott hotspot hosts live music. FLOE's December lineup includes up-and-coming acts, Travis Miller, Jessica Ash, Jake London, and more.
Twenty Eight's Mystique Noir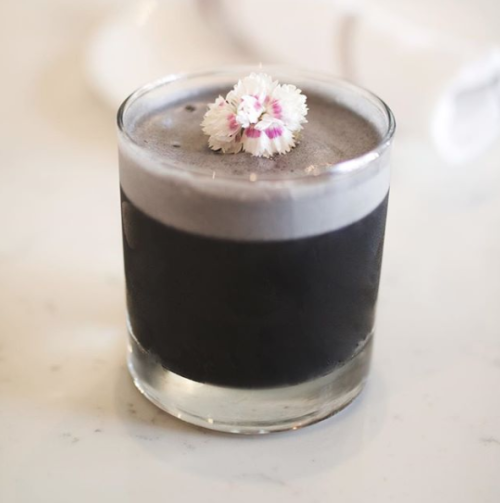 Tired of getting coal in your stocking? Try it in your cocktail! Twenty-Eight's new charcoal cocktail, Mystique Noir, is shaken to perfection with frothy egg whites. 
Twenty Eight is sandwiched between Newport Beach and Irvine at the Irvine Google campus. Check out happy hour Monday - Friday from 3 p.m. to 7 p.m. 
Andrei's Irvine's Apple Crisp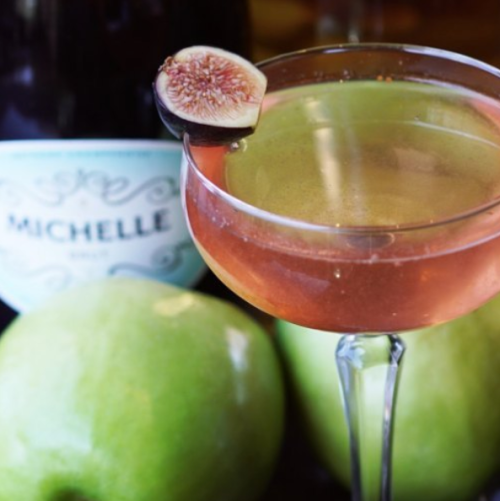 Andrei's Conscious Cuisine & Cocktails is serving its seasonal Apple Crisp Cocktail. 100% of the restaurant's net profits benefit the Andrei Foundation, which supports a multitude of charitable causes and organizations. 
In a nut(cracker)shell, go ahead and order yourself the Apple Crisp cocktail - the gift that keeps on giving. 
Two Left Forks' Juniper & Berry
What screams winter more than a Juniper & Berry cocktail? Two Left Forks is pouring a mixture of Hendrix Gin, simple syrup, fresh basil, lemon, raspberries, and balsamic for the holidays. Find Two Left Forks' newest addition at the Quail Hill Shopping Center and stop by for daily happy hour from 3 - 6 p.m.
North Italia Irvine's Apple Bourbon Sour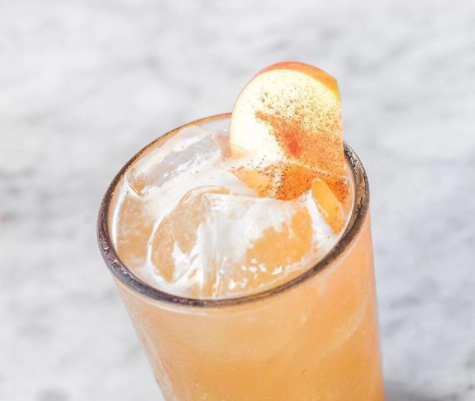 Toast to a Buon Natali at North Italia Irvine with the restaurant's Apple Bourbon Sour. Garnished with a cinnamon dusted apple crisp, it's all spice and everything nice. So delicious, you may want to save it for dessert.