Katie Dillman, Outreach Specialist at Goodlinks
With an assortment of flea markets and farmers' markets, Irvine is a one-stop shop for people looking for fresh produce and a wide range of goods. The farmers' markets serve as venues to taste Irvine's culinary culture, while the flea markets allow visitors to indulge in Irvine's arts and culture. Here are some of the best farmers' and flea markets in Irvine: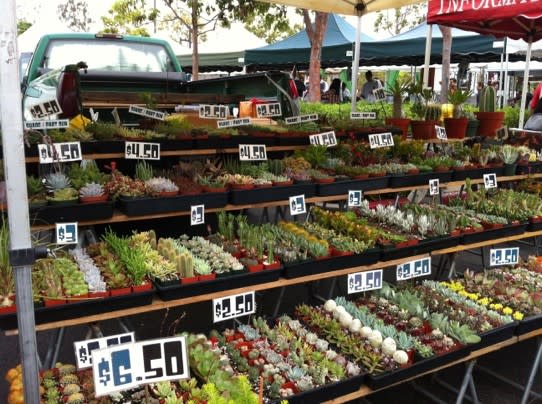 As one of the largest in Orange County, the Irvine Farmers' Market at Mariner's Church offers everything from whole wheat products and hard-to-find veggies to baked goods and Asian fare. But aside from food, this market also sells clothing, flowers, and jewelry. It's a wonderful destination for those hunting all sorts of just about everything.
The Irvine Farmers' Market is open every Saturday from 8 am to 12 pm. Visitors are advised to bring cash, as most merchants don't accept credit cards.

The Original Manassero Farms Market
Looking for enormous, organic, and divinely delicious strawberries? The Original Manassero Farms Market is a favorite among berry lovers all over Orange County, thanks to its certified organic and conventionally grown strawberries available almost all year round.
But aside from offering organic strawberries and other fresh fruits and vegetables, this little market doubles as a gift shop, where jams, preserves, marinades, and sauces are sold. It also features a pick-your-own-herbs garden bed, where visitors can personally handpick their own bunches of basil, chives, oregano, parsley, fennel, and lavender and purchase them at an altogether reasonable price.
Open every day from 9 am to 6 pm, the Original Manassero Farms Market accepts credit cards and has its own parking lot.

The Groves Antique Market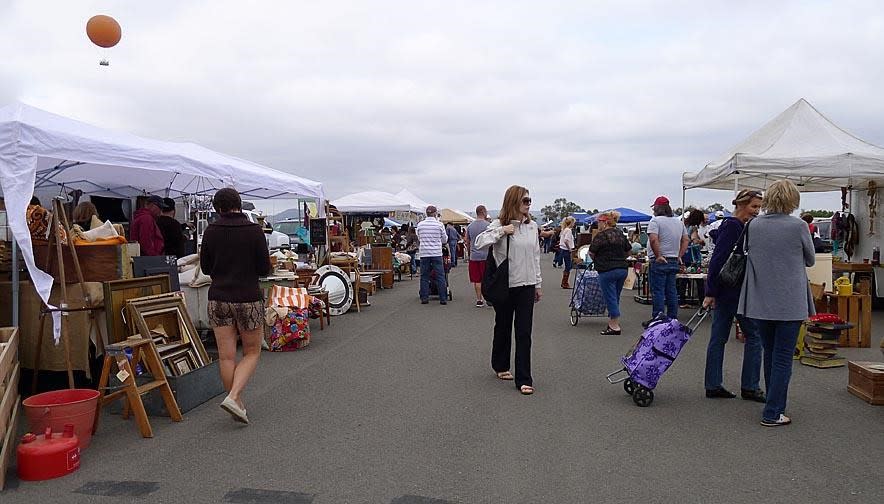 Set up every first Sunday of the month in the Irvine Valley College's parking lot, the Groves Antique Market features a selection of home décor, costume jewelry, and vintage artwork. While not as popular as the Rose Bowl, Long Beach, or Pasadena flea markets, prices are generally cheaper, and one shouldn't let the opportunity pass to pick up something special.

It is also centrally located and easily accessible, even for those who are not familiar with the area. Admission and parking are free so that visitors can spend all their money on the great finds available!
Orange County Market Place

The Orange County Market Place has been in existence for more than four decades and remains one of the most popular flea markets in Orange County. On average, it attracts an average of two million visitors every year. With nearly 1,000 merchants offering a remarkable selection of products and services, the Orange County Market Place is the place to find branded clothing, shoes, sporting goods, electronics, jewelry, home décor, furniture, and electronics.

The Orange County Market Place is open every Saturday and Sunday from 7 am to 2 pm. It charges a small admission fee of $2 for adults.

Sprouts Farmers Market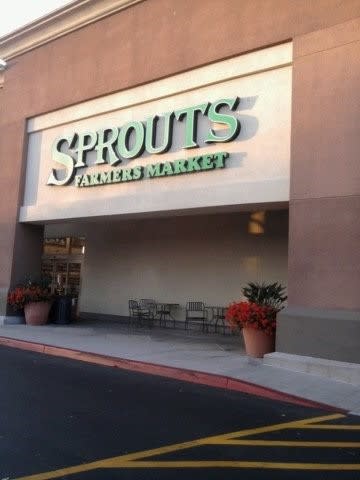 The Sprouts Farmers Market is one of the very best places to buy fresh produce in bulk. It has a great selection of organic fruits and vegetables, as well as meat products, fish, seafood, deli, frozen foods, and dairy products available at a much lower price than grocery stores. Its warm and friendly staff add to its good reputation.
The Sprouts Farmers Market is open every day from 7 am to 10 pm.

Have you been to other flea markets or farmers' markets in the area recently? Add your favorite Irvine markets in this flea market directory and let everyone know about it!