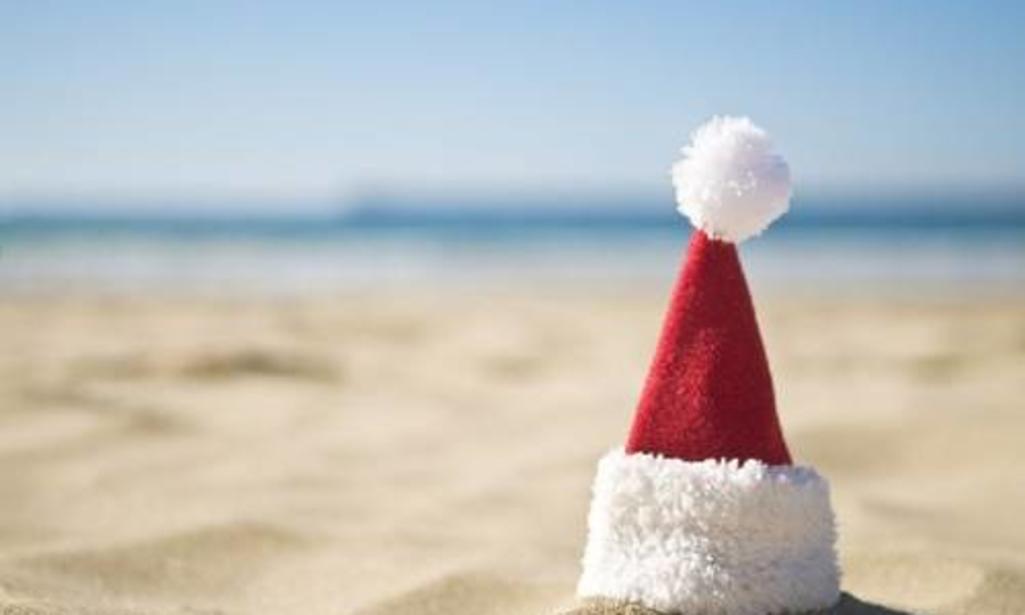 So we don't live in a Winter Wonderland and our Christmases may not be white. But celebrating the holidays in sunny, southern California is a unique experience with advantages that the rest of the frozen nation can envy.

Here are 5 of my favorite ways to spread holiday cheer, California-style.
Crystal Cove State Park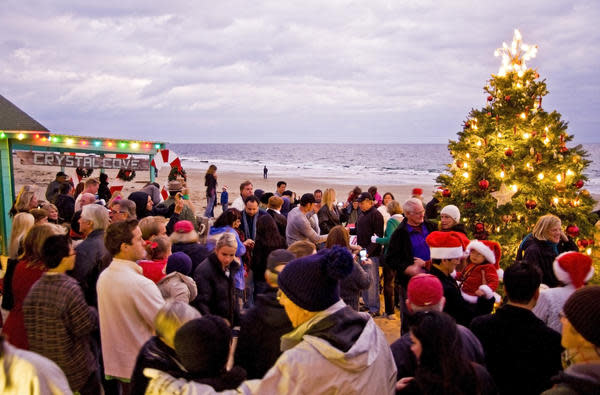 We may not have snow-covered pines trees, but we have sandy beaches and sunsets.
Crystal Cove State Park celebrates its history as a prime vacation spot from 1935-1955 by "decking the cove" with retro holiday decor and a Christmas Tree on the sand. It's hard to imagine that others are shoveling snow and putting chains on their tires while you breathe in the fresh sea air and listen to the sound of the crashing surf nearby. An early dinner at The Beachcomber restaurant is the perfect way to kick off an evening of holiday merriment. Just make sure you send a picture of the sunset to make your chilly relatives jealous. 
Newport Harbor Parade of Lights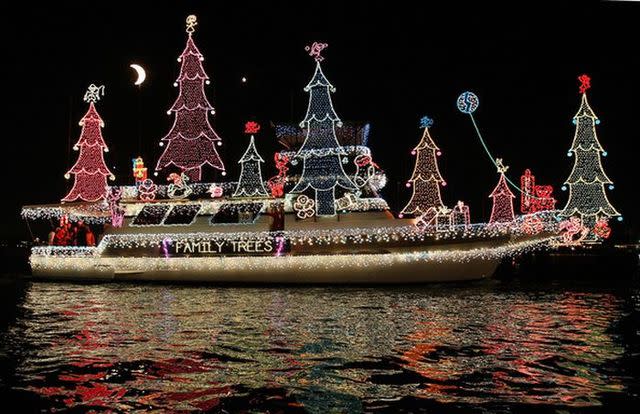 Even though Californians relish warm weather, we still like to bundle up once and awhile.
Like at the Newport Harbor Parade of Lights, where a pair of mittens and a warm cup of cocoa are enough to remind us that it's December. From Wednesday, December 16th until Sunday the 20th, boats of every size and shape will be decked out in thousands of holiday lights as they make the 14-mile cruise throughout Newport Harbor. The real beauty of this 107-year-old parade is that you don't need to be in a specific viewing spot to enjoy it. Just come to the Harbor, walk to the water's edge and you'll be sure to catch a glimpse. My favorite way to enjoy the parade is while walking around Balboa Island. There I can enjoy the holiday displays on the bayfront houses as well as the glistening ships passing by. 
Irvine Park Railroad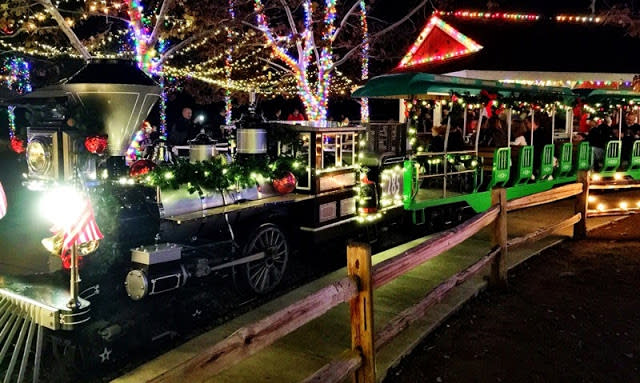 Christmas is for kids, and for grown-ups who want to feel like kids.
Whether you have a minivan full of children or you just want to treat your own inner child, the Irvine Park Railroad is a great way to get your holiday celebrations on the right track. Irvine Park Railroad is a 1/3 scale train that take both children and adults on a ride through the beautiful and historic Irvine Regional Park, home of James  H. Irvine's ancient grove of 100-year-old California Live Oak trees.  At Christmas time, the train depot becomes a holiday wonderland, complete with crafts and treats and even story time with Mrs. Claus.  
Selfies with Santa and Ice Skating at The Irvine Spectrum Center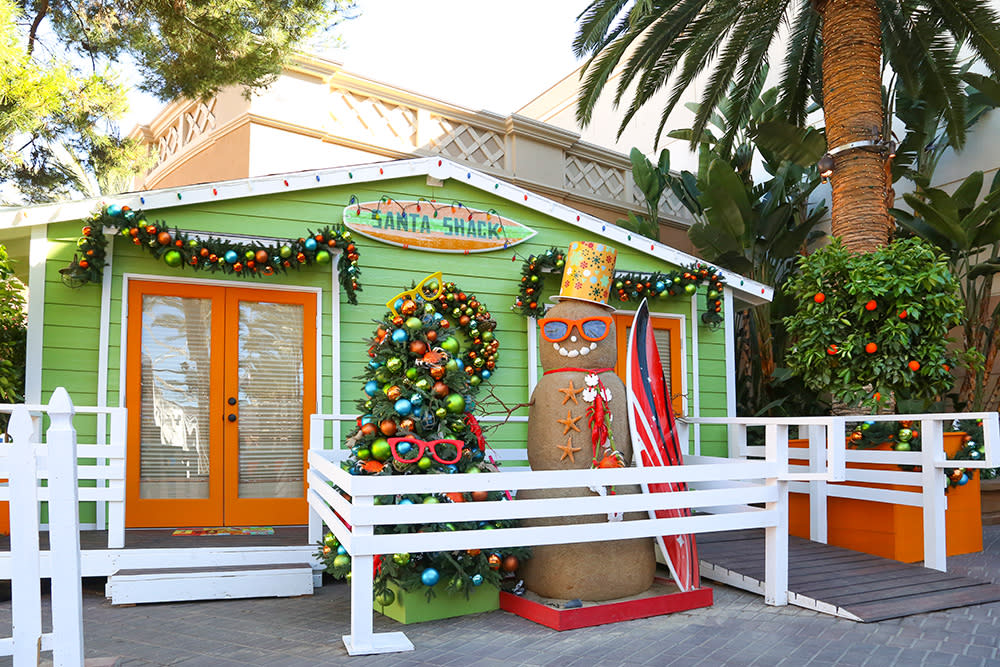 In Orange County, we not only need credit cards for our holiday shopping, but we also need sunscreen.
The Irvine Spectrum Center has the typical holiday necessities of any American mall; except here we shop in shirt sleeves and our Santa is dressed as a surfer. But even in balmy temperatures, locals can make figure eights at the outdoor skating rink, OC Chill. The rink is open daily beginning at 11 am. During the week of Christmas, there will be extended late night hours in case you feel like a romantic, midnight skate. And just in case you missed a tree-lighting ceremony, The Spectrum hosts a nightly tree-lighting as part of the "Disney Magical Holiday Lights" show. Shows run every hour from 5:30pm until 9:30pm.
Mission San Juan Capistrano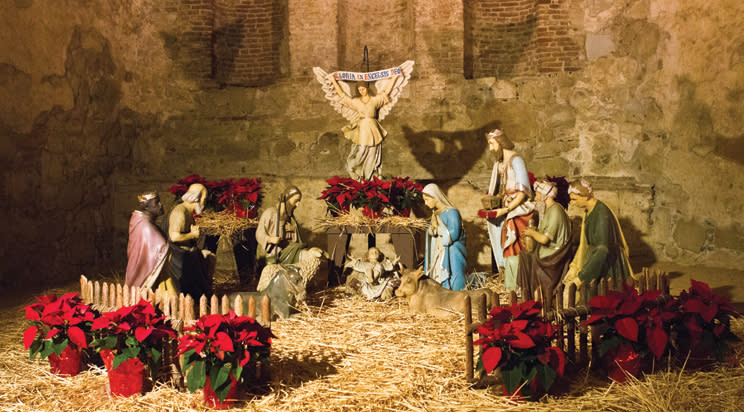 The city of San Juan Capistrano is the perfect place to experience an "Old California" Christmas.
The Mission San Juan Capistrano was founded in 1776 and is generally regarded as the birthplace of Orange County. Many of the original structures from California's earliest days are still here, and a walk through the Mission gardens and chapel takes you back to a simpler time. After seeing the Mission's traditional holiday nativity display, you can visit the Los Rios Historic District, for a stroll through one of the oldest neighborhoods in the state. The little wooden houses were once homes of those who came to build and protect the Mission. Now many are home to unique gift shops, galleries, and cafes. The old El Adobe Restaurant, built in 1797, has more than 200 years of history to share. A cozy, comfortable dinner in the former home of Miguel Yorba is the perfect way to end your trip back in time.