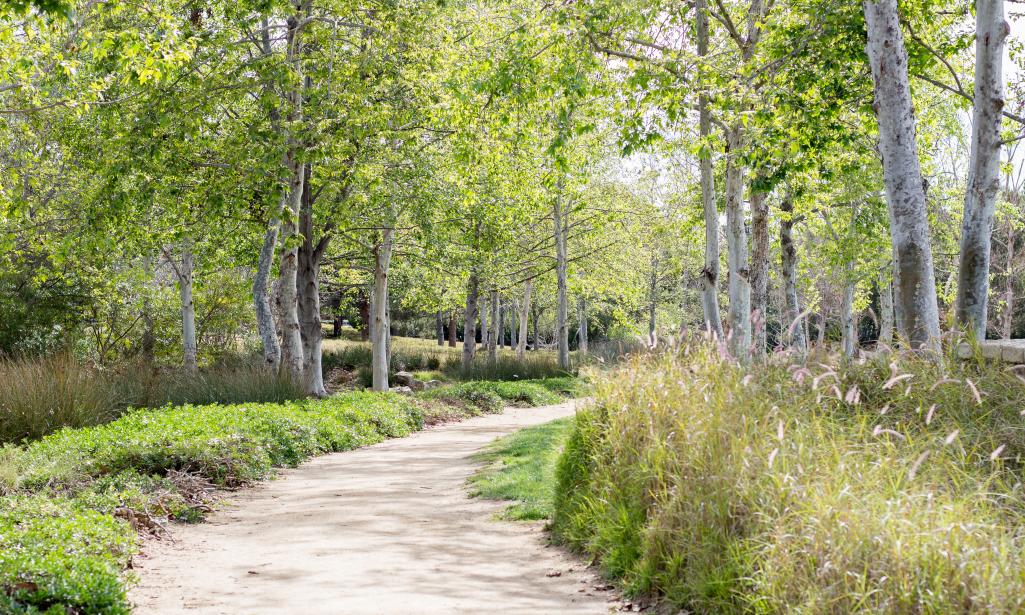 Irvine's spacious feel stems from its conception as a planned city and the city itself never feels crowded. Nevertheless many people seek the opportunity to stretch their legs outside of the city, where birds and wildflowers abound. Luckily there are many opportunities to discover nature around Irvine, offering easy and moderate hikes. Check out this list of the best trails around Irvine - you'll be fit if you walk them all!
1. Turtle Rock Trail
The Turtle Rock trail, also known as French Hill Loop is a popular moderate hike south of central Irvine. The trail offers the opportunity to see local flora and fauna, and although it can be overgrown in places this adds to the sense of adventure as you bushwhack your way up. Come prepared - this trail is steep! But it's worth the effort for the great view at the top. Easy on-street parking is available and the trail is dog friendly - so long as you keep them leashed.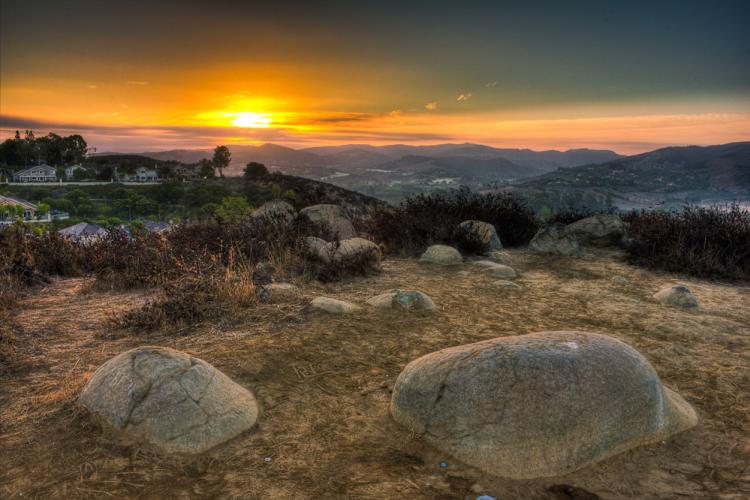 Photo credit: Anthony P. Tran Flickr
2. Mountains To Sea Trail
For an easy but energetic day's hiking try the Mountain To Sea Trail in the San Joaquin Marsh Reserve. It's an out-and-back, meaning you return the same way you came but there are plenty of little loops to take off the trail if you feel like exploring further. Birdwatchers adore this trail for the opportunity to spot wildlife just outside of Irvine. For this reason, however, the trail doesn't welcome dogs, so leave the pooch at home.
Bommer Canyon Trail stretches for nearly 8 km across a former cattle camp and provides a moderate half day of hiking for the average adventurer. "The rough rocky crags as well as ancient groves of sycamore and oak provide a grand backdrop for hikers and runners, but attention to detail along the trails reveals an array of bird life and wildflowers," says Patricia Yamasaki, writer at Boomessays and Australianhelp. Certain areas of Bommer Canyon are only accessible for pre-arranged guided hikes, but the Bommer Canyon trail itself is open from dawn to dusk.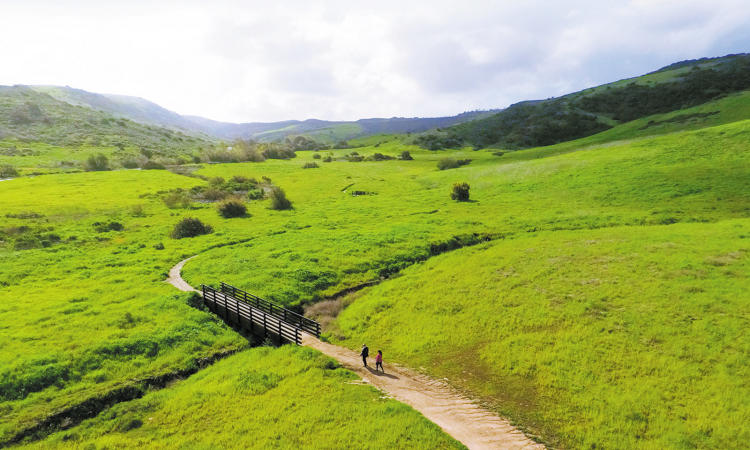 Quail Loop Trail provides a short hike or an enjoyable mountain bike ride across its dusty dirt tracks. An accessible trail no matter what the season is, this trail comes to life in spring as the wildflowers bloom. Gentle inclines make it an amenable trail for those on bikes or leading kids in tow, and dogs are welcome so long as they remain on the leash. After heavy rain, Quail Loop Trail is notoriously muddy and occasionally closes for this reason, so check the forecast before you go.
Shady Canyon Trail provides an excellent round trip of just over 12 km on well-kept trails. It's a popular hike and a well trafficked spot for Irvine's fittest runners, but its length deters families and larger groups. "In the right season Shady Canyon comes alive with wildflowers, but it offers a pleasing day out at any time of year. But unfortunately the trail is close to some roads which can occasionally shatter the illusion of being lost in nature," says Earl Clough, blogger at Stateofwriting and Paperfellows. Dogs, leashed as always, are welcome on the trail and regularly passed.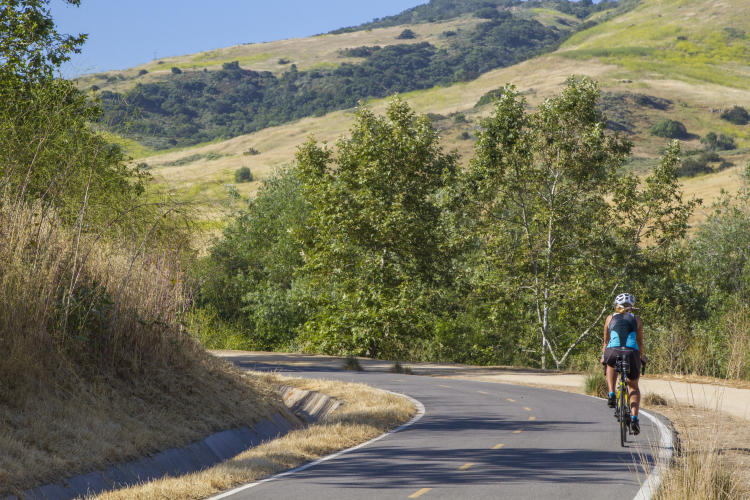 6. Hicks Canyon Trail
Hicks Canyon Trail is a well-trafficked easy hike, meandering 6.4 km with the choice of either dirt paths or paved roads for the duration. This makes the trail equally enjoyable to undertake by foot or by bike and it's a popular running spot for locals. The leafy trail follows a river and features abundant shady spots perfect for a picnic - the low angle trail provides an excellent daily day out and is suitable for even young children.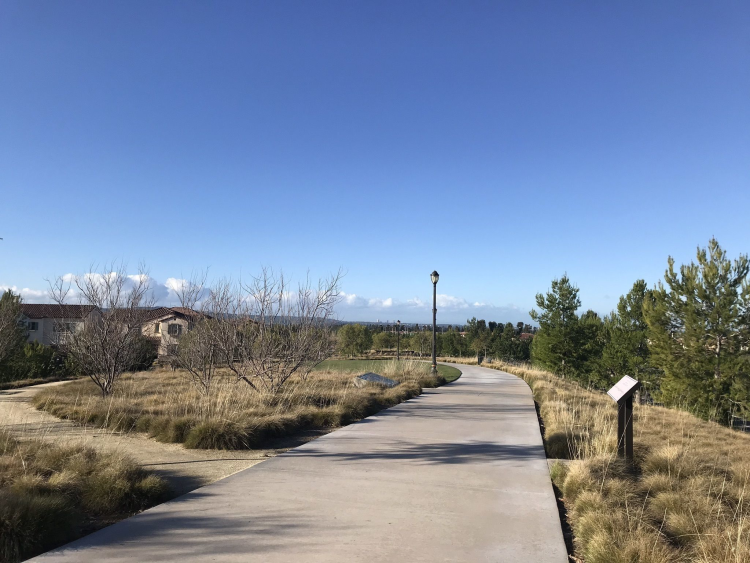 7. Jeffrey Open Space Trail
This city trail weaves its way through Irvine, but its wide paved pathways lined with leafy trees belies its urban setting. To hike the full 10k of the trail requires a certain level of fitness, but the paths are well kept and the trail is flat, making it an accessible hike and perfect for families and dog-walkers. It's popular amongst runners most mornings and evenings and provides a great way to see a little bit of Irvine along the way.
(First image - Photo credit Michelle McCoy)
Stretch Your Legs!
Irvine offers plentiful opportunities to explore the local landscape and wildlife. Whether you're running, cycling or simply strolling, you'll love these local trails.

Beatrix Potter is a writer at Academized and Management Essay Help. She writes about hiking and traveling, two things she pursues passionately in her spare time. She also is a manager at Type My Essay.