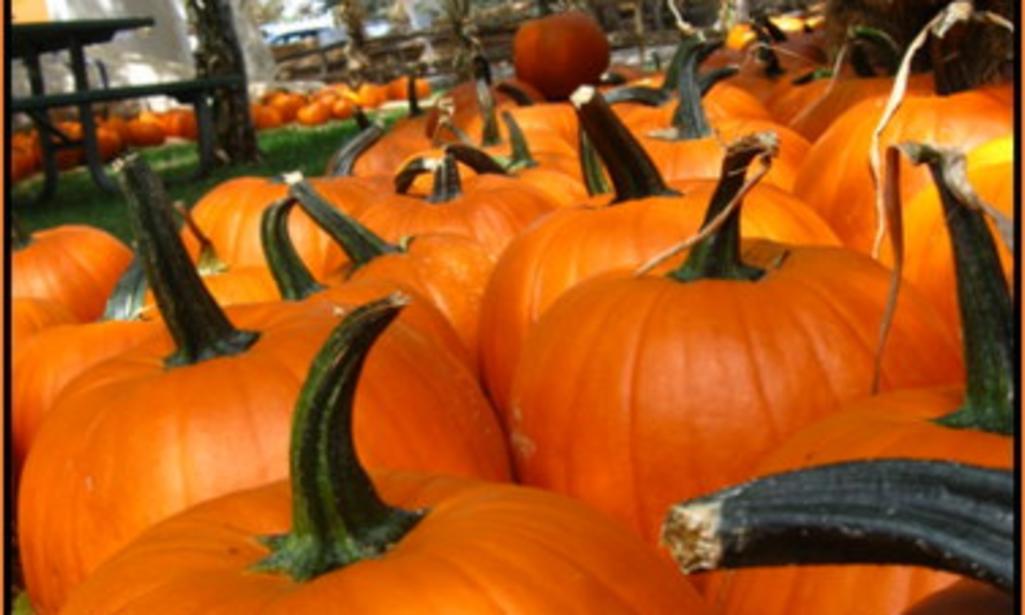 The days may be getting shorter but there is still plenty of fun to be had in Irvine this autumn. From pumpkin patches to special events we've got you covered. Here are a few of our favorite fall happenings.  
8. Style Week OC
Style Week OC takes place September 10-19, 2015 and will include fashion shows and shopping parties at both Fashion Island and the Irvine Spectrum Center.  Everything from children's fashion to action sports to beauty will be covered.  For more details check out OrangeCountyZest.com.
7.  New Eats
It seems there is always somewhere new and fabulous to eat in Irvine.  Recently opened in The Square, Poke Dot is sure to be a hit with OC folks who can't seem to get enough fresh, healthy fish.  Diners choose salad, rice, chips, or a wrap as a base to build their poke bowl which will be filled with sushi-grade seafood such as yellowtail, shrimp, or scallops. Habana, already a staple in neighboring Costa Mesa, is opening a restaurant in the Irvine Spectrum Center. The restaurant will be serving up authentic Cuban cuisine in a romantic Latin atmosphere.
6. Autumn fun at Tanaka Farms
Tanaka Farms is a great reminder of Irvine's agricultural roots. This 30-acre organic farm in the heart of Irvine gives visitors the opportunity to experience farm fun no matter the season but fall is a favorite for many. In addition to the year-round wagon ride tour and u-pick vegetable fields, there is also a u-pick pumpkin patch, maze and petting zoo. Don't leave without a stop at the farm stand for some fresh produce and delicious baked goods. September 26- October 31, 2015. tanakafarms.com
5. The return of the Solar Decathlon to the OC Great Park
There are plenty of great reasons to get excited about the OC Great Park this fall. The Sunday Farmer's Market, Farm+Food Lab, and Allegria Fresh hydroponic garden are all great year-round destinations within the park. And kids always love the carousel, playground, and rides on the big orange balloon. But autumn also means it is Solar Decathlon time, when college teams from around the country come to compete to design, build, and operate solar-powered houses that are cost-effective, energy-efficient, and look great too! Expect to spend 3-5 hours touring the homes.  Admission is free but parking is $10. October 8-11 and October 15-18, 2015.
4. Irvine Park Railroad Pumpkin Patch
A visit to the Irvine Park Railroad Pumpkin Patch and Irvine Regional Park has become an annual pilgrimage for thousands of families around Southern California. Why? How about gold panning, face-painting, games, horse rides, bounce house, hay rides, pumpkins, and a ride around the park on the train? Make sure you leave time to visit the Orange County Zoo which is also in the park, and rent either a surrey bike or paddle boat.  September 19- October 31, 2015. Discount Coupon for the Irvine Park Railroad Pumpkin Patch here.
3. Bats and Tarantulas
It is the season for spooky critters after all! Tucker Wildlife Sanctuary in nearby Santiago Canyon is hosting their annual Bat Night on October 17th. Families will learn about these nocturnal creatures and have some fun encounters with the a few of the animals living at the sanctuary.  Meanwhile, tarantulas can be found crawling around on Irvine Ranch Natural Landmark lands. These harmless yet fascinating spiders tend to be easiest to spot during the fall. I recommend taking a guided hike with an expert for the best tarantula-spotting opportunities.
2. Crowd-free beach days
Want to know a secret? Fall is absolutely the best time to enjoy Orange County's beautiful beaches. The summer crowds are long gone, the days are typically sunny, and the water is still warm, especially with this year's El Niño brewing off our coast. So plop down a beach chair on your own little stretch of OC paradise. Speaking of El Niño...
1. Rain!
As you might have heard, California is in the middle of an epic drought and we get mighty excited when water starts falling from the sky. Weather forecasters are reporting that a massive El Niño is building offshore which will hopefully bring us some well-needed precipitation. Don't worry, even during wet years, most of Irvine's days are still filled with sunshine.