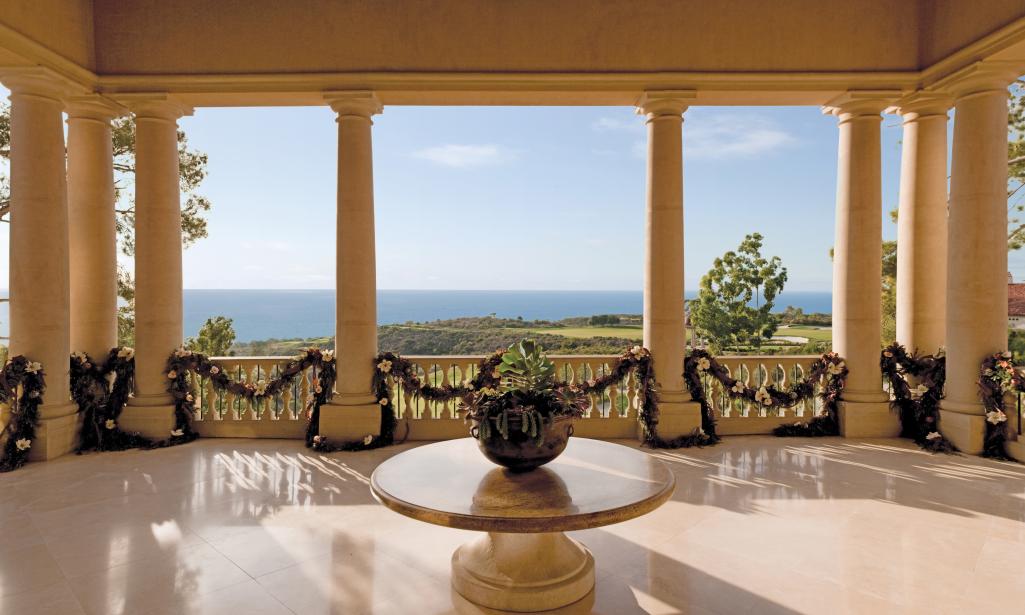 Hey Ladies.....Wanna Get Away?
A few years ago, my friend Mimi and I started a tradition.
On the Monday after Thanksgiving, instead of launching head-first into the holidays with a day of CyberMonday madness, we choose to take a step back and schedule a time-out
...for ourselves.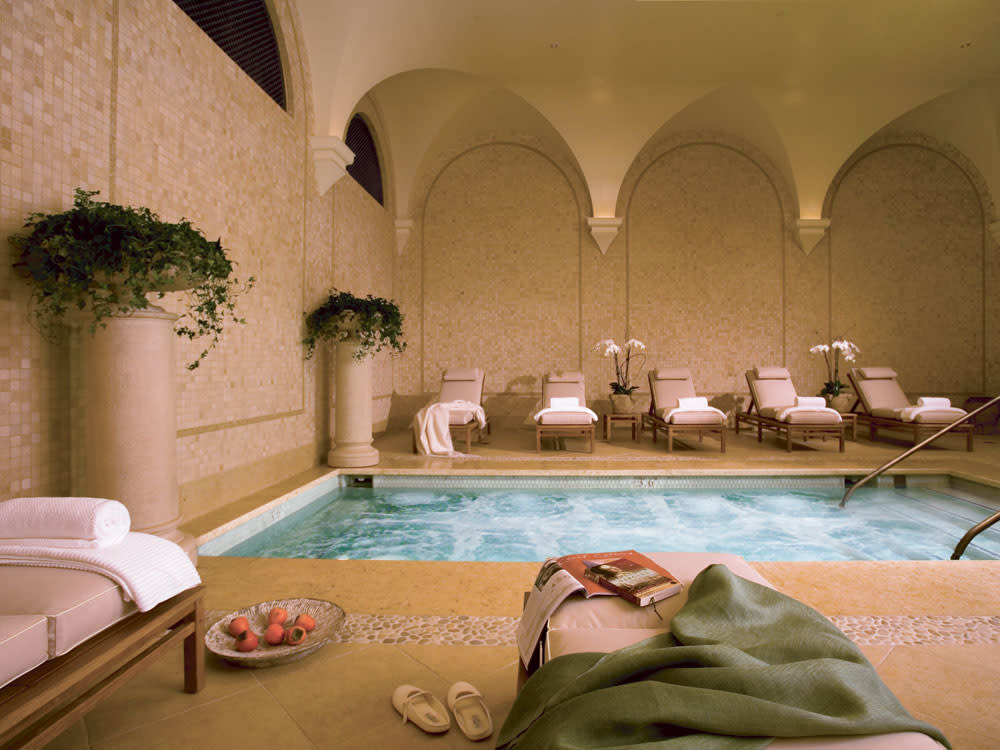 Our retreat is The Spa at Pelican Hill, the five-star, little bit of heaven overlooking the ocean at Newport Coast. This ultra luxury resort is a favorite destination of discriminating travelers from all over the world who travel many miles to enjoy its first-class pampering.
For Mimi and me, it's only a few minutes away.
Our goal is simple: after a busy Thanksgiving celebration and before the Christmas holidays get underway, we make time to breathe in eucalyptus, we close our eyes and relax, and we take a few hours to recharge our batteries.
This is a crazy time of year for us girls.  If we're not careful, the busy holiday season can become a whirlwind of tiring tasks that saps all the joy from the merriest time of the year.
The perfectly selected gifts, a cleverly-staged Christmas card, hosts of holiday parties and a festively, decked-out home all add up to an overwhelming check list that can squeeze all the "happy" out of anyone's holiday.
The Resort at Pelican Hill is the perfect place for a little attitude adjustment.
Recently voted "#1 Spa in California" by Conde Nast Traveler magazine, it's hard to believe that the serenity of the spa's relaxation lounge is only a short drive from my house in Irvine. Before I know it, I'm wrapped in a warm robe with an impossibly-soft blanket draped over my feet. I gaze up at the dimly-lit, tranquil waterfall and I think,
"Is it really Monday?"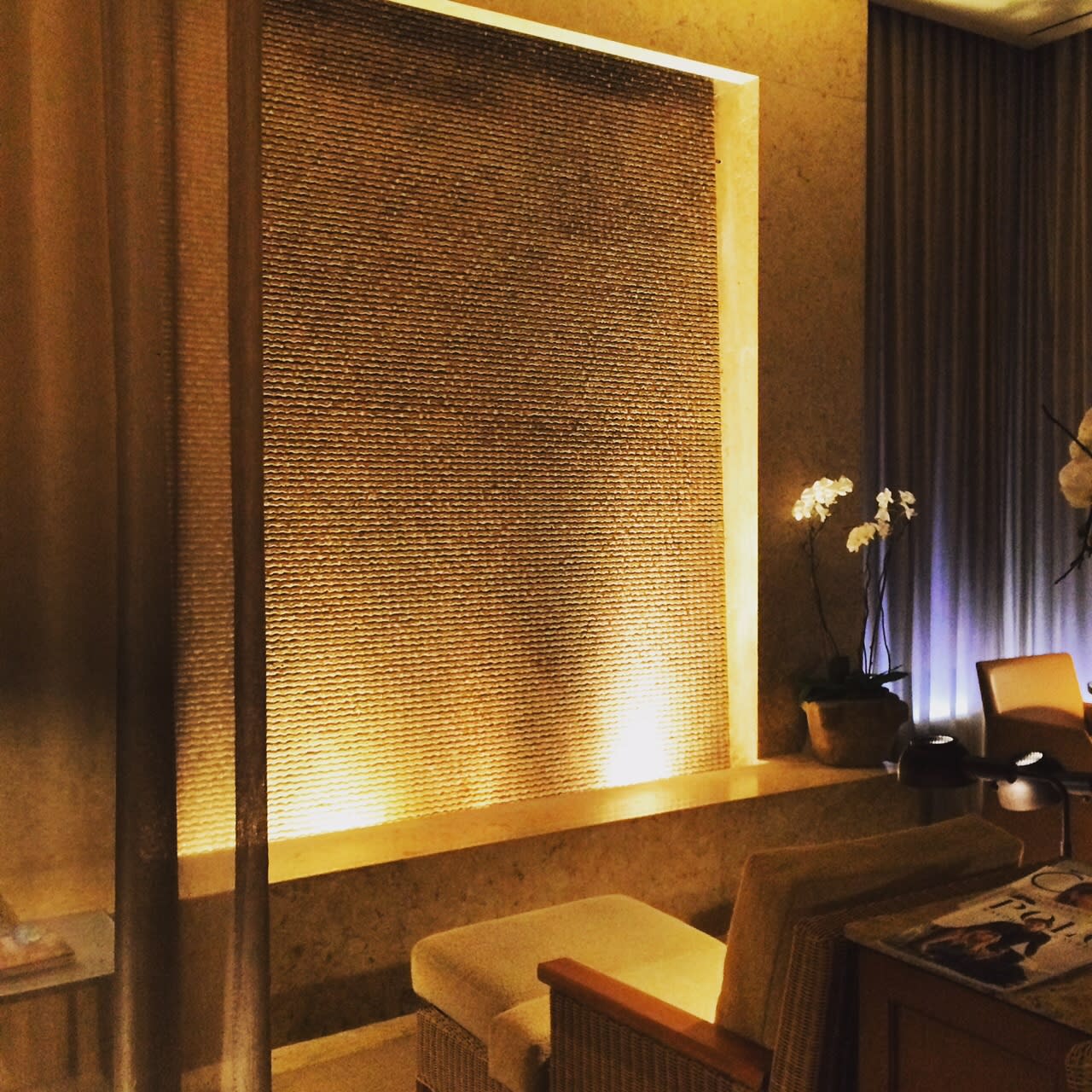 But that's the real beauty of Pelican Hill. This world-class resort is right in our own backyard. For a short time, we can feel like we've escaped and we're on a dream vacation, even if it's only for a few hours. It may be an international destination, but The Resort at Pelican Hill is also a wonderful place for Orange County residents to visit and enjoy.  
Whether it's watching an NFL game at The Pelican Grill bar, enjoying a Sunday brunch next to the Coliseum Pool, or savoring a Grape Seed and Olive Oil Massage with your best friend on a weekday, OC locals can enjoy the same luxury amenities as seasoned, world travelers.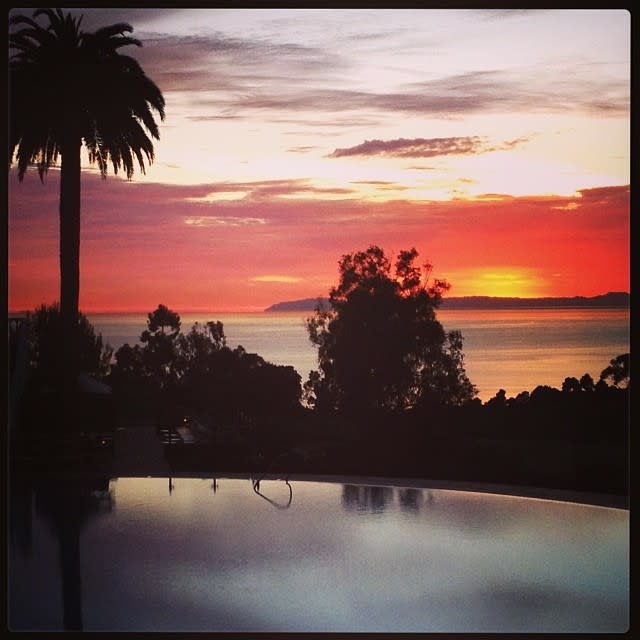 After our morning of relaxation and a decadent poolside lunch, my friend and I were ready to head into the holidays with refreshed bodies, renewed spirits and grateful hearts.
For the next month, we will focus on serving others. We will fill our time with preparing, hosting and giving to those we love. So it's only appropriate that we should spend a few hours reveling in the supreme service at The Spa at Pelican Hill. 
Sometimes the most valuable gifts are those we give to ourselves.