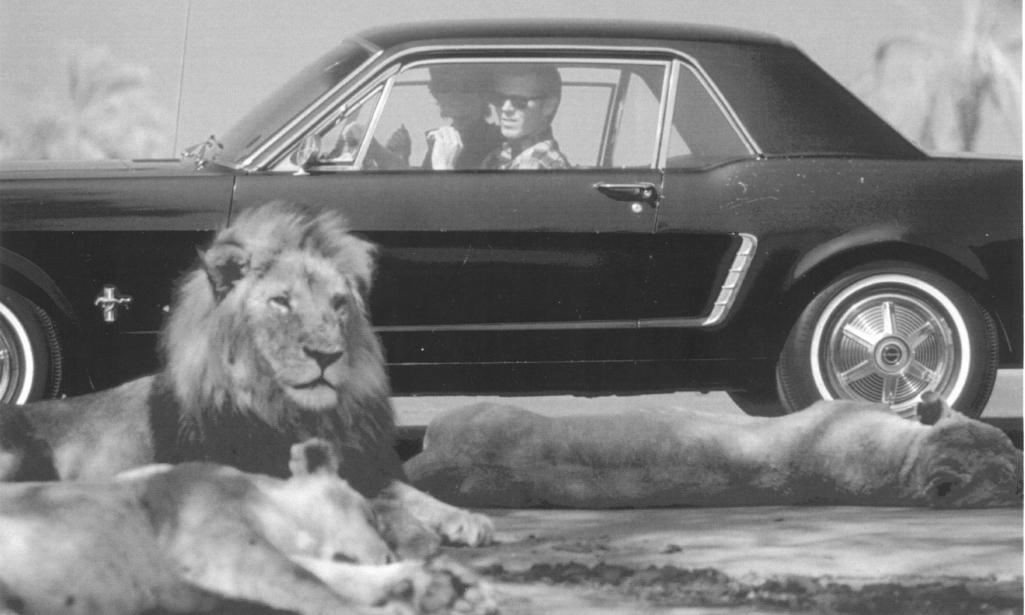 If you drive south on the 405 near Irvine Center Drive and the Irvine Spectrum, you'll see Los Olivos Village on your right. This luxury, resort-style apartment community is the largest in Orange County and was recently voted Best Complex by The Orange County Register. But these hills were once home to the Lion Country Safari, one of one of Irvine's most unique historical landmarks. 
The 140-acre attraction was the brainchild of South African developer Harry Shuster, who opened the park in 1970 as a way to bring the exotic sights and sounds of an African safari to the tourists of Orange County. The concept was simple: a drive-thru zoo for the car-loving public. Visitors paid to drive their car through a four-mile, African wildlife preserve trail as the animals roamed nearby, providing an up-close and personal zoological experience. Convertibles were prohibited for obvious reasons, but their owners were not excluded from the park. Air-conditioned safari jeeps were available for rent at the front entrance.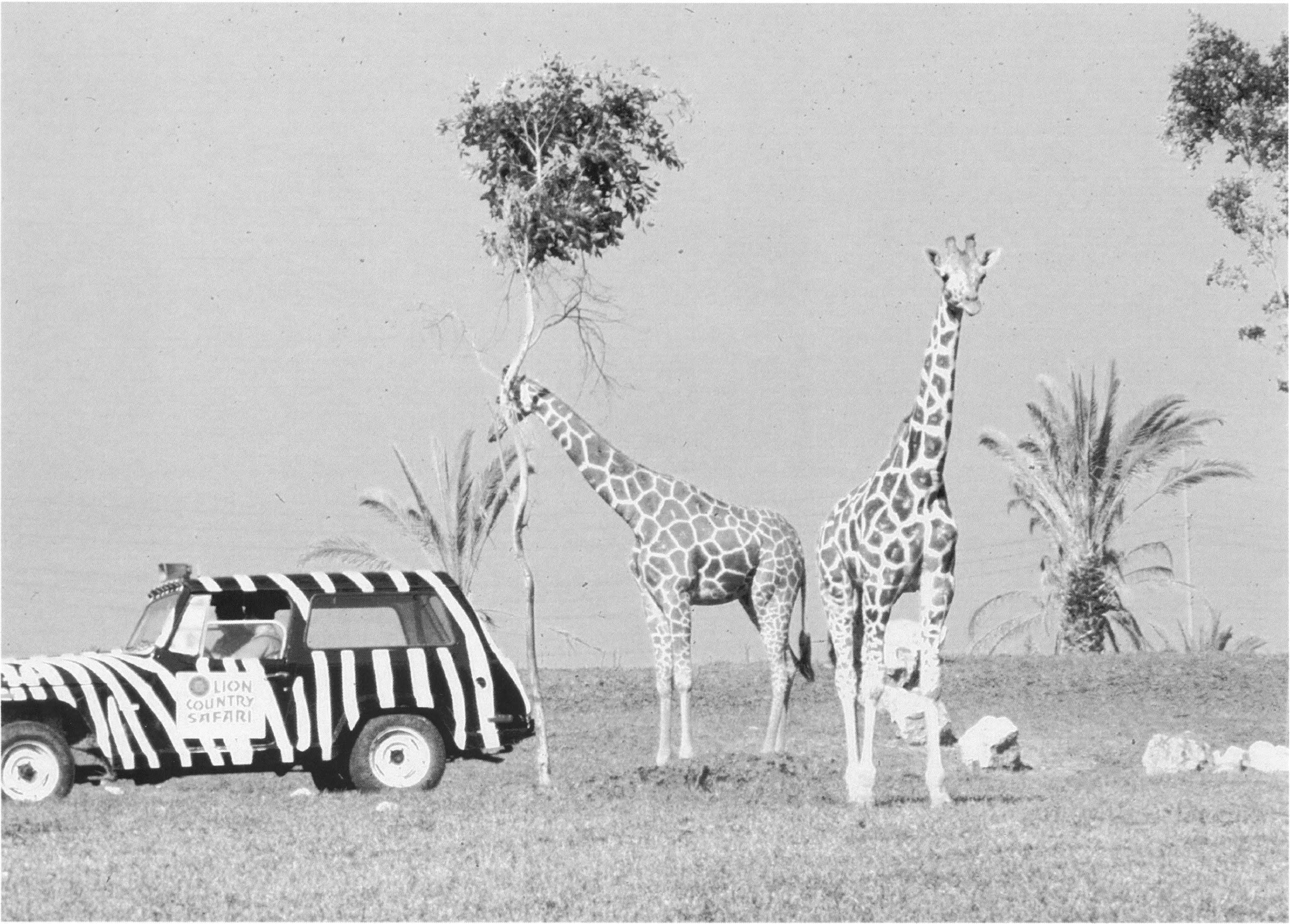 After the car safari, visitors could explore the other themed attractions in the park. There was an African Express Train, Hippo Pedal Boats and the Zambezi River. Unlike the Jungle Cruise at Disneyland a few miles north, Lion Country Safari advertised that "if your boat should run into a hippopotamus while cruising along, it will be a real hippo!"
The most famous resident of Lion Country Safari was an aging circus lion from Mexico named Frasier. The old lion became quite popular with the lionesses and a population boom of cubs soon followed. Frasier's amorous accomplishments inspired the 1972 PG-rated movie, Frasier, the Sensuous Lion, even though the aging lothario wasn't much to look at. According to the LA Times, "he hobbled about on weakened legs, his tongue sagged from his toothless mouth."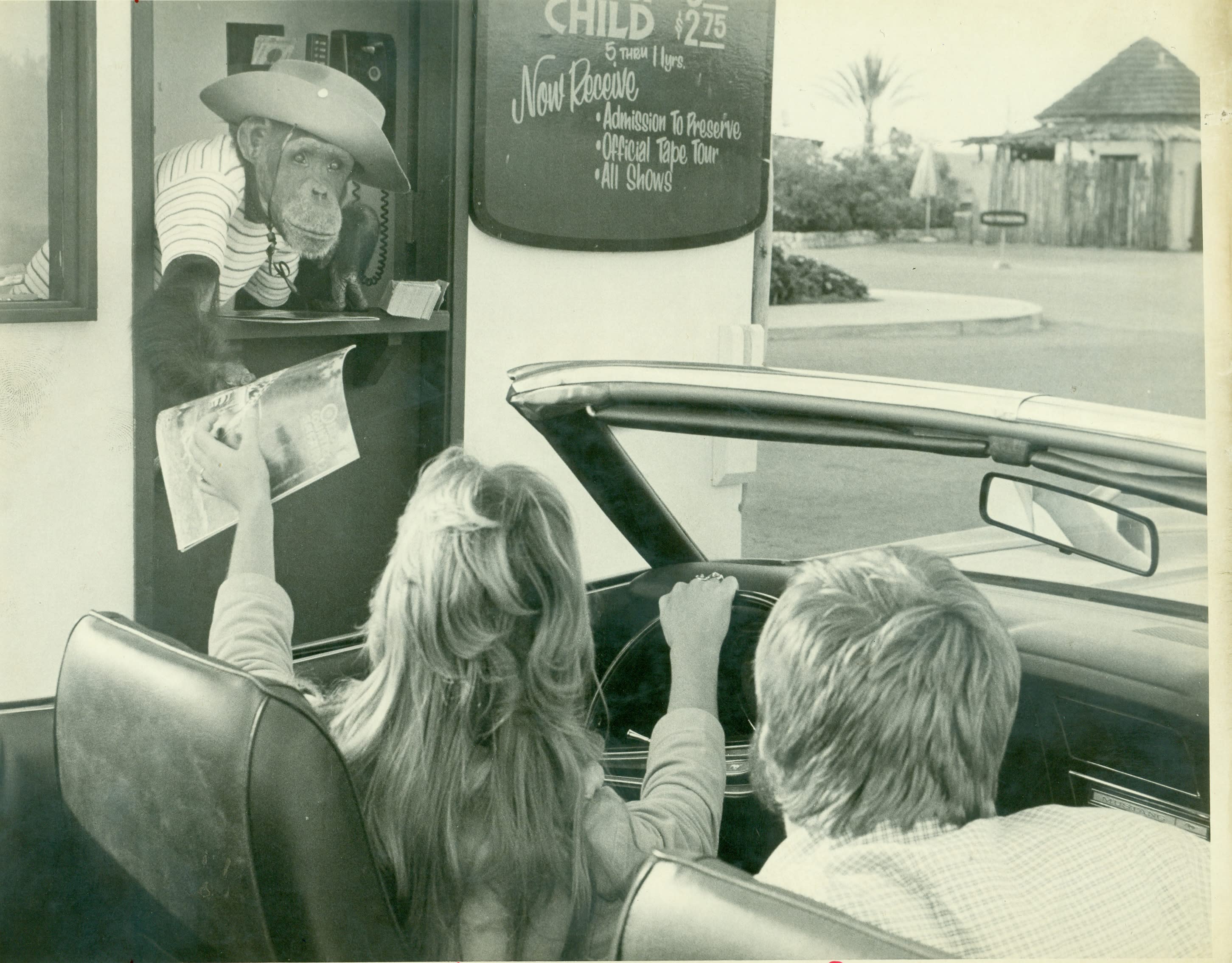 In 1978, a wayward hippo named Bubbles managed to escape and ended up in a drainage ditch behind the park. She was loose for nineteen days and the fumbled attempts to recapture her made national news. Unfortunately, Bubbles fell awkwardly after receiving a tranquilizer shot and died.
An Asian elephant named Misty broke free after a 1983 concert at nearby Irvine Meadows Amphitheater,  Park warden Lee Keaton tried to rechain the animal but was killed when Misty stepped on and crushed his skull. The elephant escaped and was on the loose for three hours, causing a traffic jam on the 405 freeway.
Even though the park was a success, drawing more than 1 million visitors during its first year of operation, the challenging economy of the mid-1970s began to affect attendance. Bad publicity from escape attempts and rising insurance claims brought an end to the park in 1984.  A portion of Lion Country Safari was converted into the Wild Rivers Water Park in 1986.