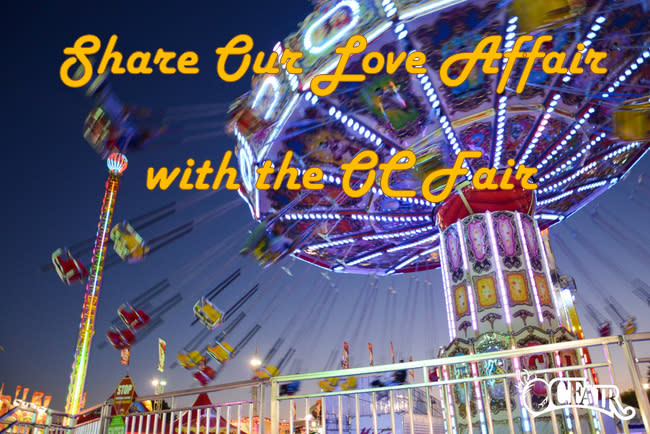 Have you heard? Orange County is having One Big Party. There will be plenty of star-studded performances, rides, games, and food. Oh yes, there will most definitely be food. The reason for our celebration is quite grand. The OC Fair is celebrating its 125th birthday and has invited over 1 million of its closest friends to join in and celebrate.  The party will be raging now through August 16th, and we encourage you to join in on the fun.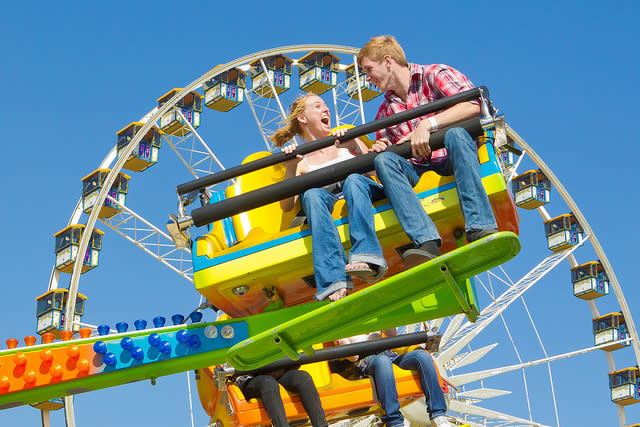 Orange County has a long running love affair with our fair. This long-loved annual tradition goes back well over a century, beginning with small livestock exhibitions and horse races. Orange County's population has grown significantly over the past century and while most of our agricultural fields have been replaced with business and homes, our connection with our egocentric past still runs deep. Many locals come to the fair's Centennial Farm- which is celebrating its 25th year- to absorb a bit of life on the farm. Children squeal with excitement at seeing newly born piglets and relish the opportunity see just how big  the dairy cow that provides milk for their cereal actually is. The farm's demonstration garden is a wonderful place to dozens of varieties of fruits and vegetables growing in the warm California sunshine.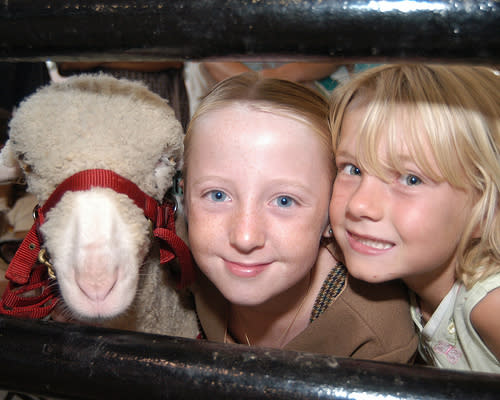 Whether you are craving freshly grilled corn on the cob or a Fireball-whiskey-infused-banana-and-ice-cream-topped-donut, the fair has got you covered. This is the place to find chicken sandwiches with Krispy Kreme donut buns, deep fried Snickers bars, and wasabi bacon bombs.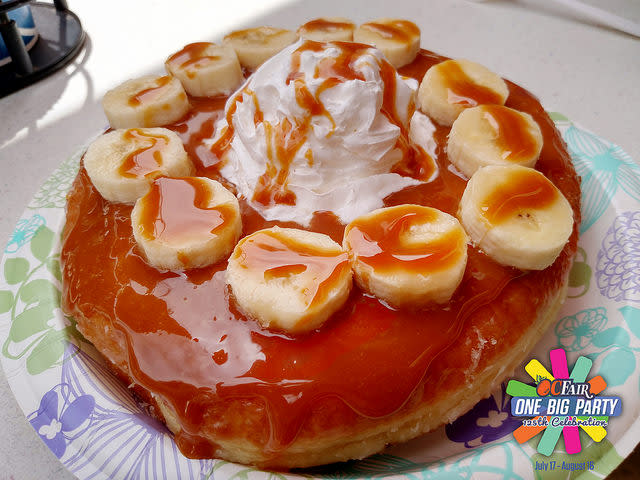 I love the fair for all of its quirky greatness. Little discoveries like birthday cakes disguised as succulent flower arrangements, crocheted nativity scenes, hand-carved wooden kayaks, and Yoda's face carved into a watermelon are the unexpected treasures waiting to be discovered in the exhibition hall. And of course, I always seem to find a product that I never knew I needed yet suddenly can't live another minute without.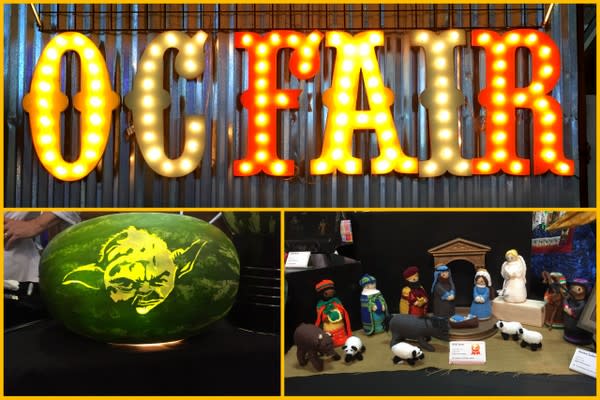 One of the OC Fair's biggest draws is the diverse range of entertainment that is offered throughout the celebration. Popular artists such as Fifth Harmony and The Band Perry will be performing as well as  perennial favorites such as Willie Nelson, Steve Miller Band, and Huey Lewis. Comedian Gabriel Iglesias (aka: Fluffy) will surely be keeping everyone in the fair's Pacific Amphitheater laughing. Meanwhile, in the Action Sports Arena motocross, monster trucks, extreme rodeo, and demolition derbies keep the action and entertainment at adrenaline pumping levels.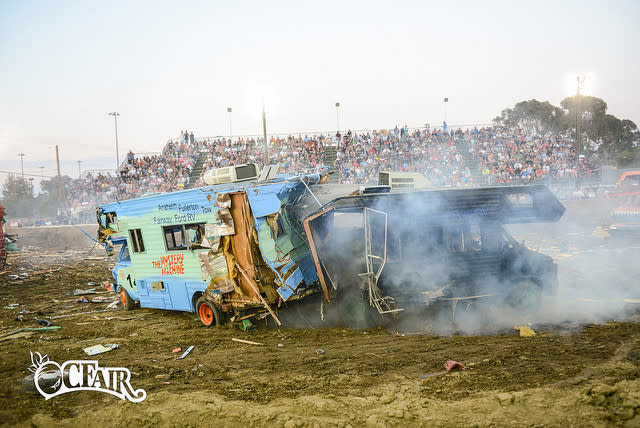 If you ask my kids, no trip to the fair is complete without some time on the Midway. The OC Fair has no shortage of rides that will spin you, flip you, and send you speeding through the sky. My suggestion: save that fireball donut for after the tilt-a-whirl.  The greatest souvenir any kid can take home from the fair is one earned testing both skill in luck in a carnival game. Whether you opt to toss rings, knock over milk bottles, or shoot hoops, you never know what you mind end up taking home (besides an empty wallet). At the very least, a day at the fair is sure to guarantee everyone in your group will be taking home a smile.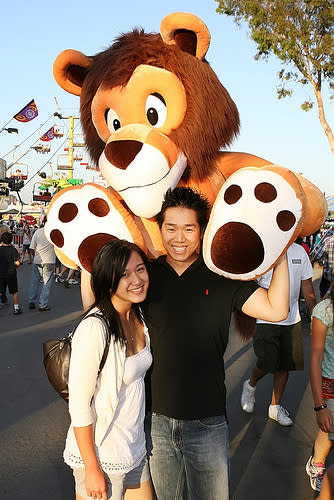 For more information about the Orange County Fair, including special discounts, visit the OC Fair website. 
  All photos courtesy of the Orange County Fair except for the collage.