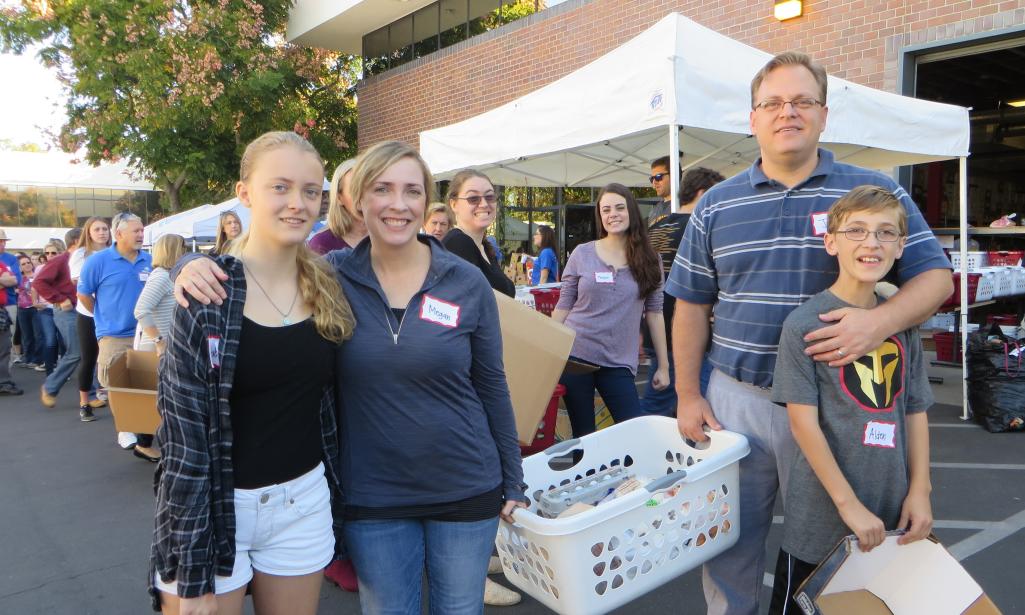 The Holidays are here and the dedicated volunteers at Irvine's own Families Forward are busy serving local neighbors in need.
Since 1984, Families Forward has been helping families in crisis. By providing emergency housing, nutrition, and counseling, Families Forward helps to reestablish a stable home environment so that families in need can to regain their independence and to return to self-sufficiency. Last year, the local non-profit organization improved the lives of nearly 9,000 children and adults by providing safety-net services through the framework of their values: Dignity, Empowerment, Accountability, Community Spirit, and Hope.
Thanksgiving Baskets
Every year, during the week before Thanksgiving, volunteers choose to give thanks by giving to others in their community.
In 2015, more than 250 citizen and corporate volunteers distributed nearly 900 Thanksgiving-themed baskets filled with all the fixings to make a warm, delicious meal so that families in need can enjoy a holiday meal at home. Recipients are enrolled in either the housing program for homeless or food pantry or referred by local schools and churches as needing special help this holiday season.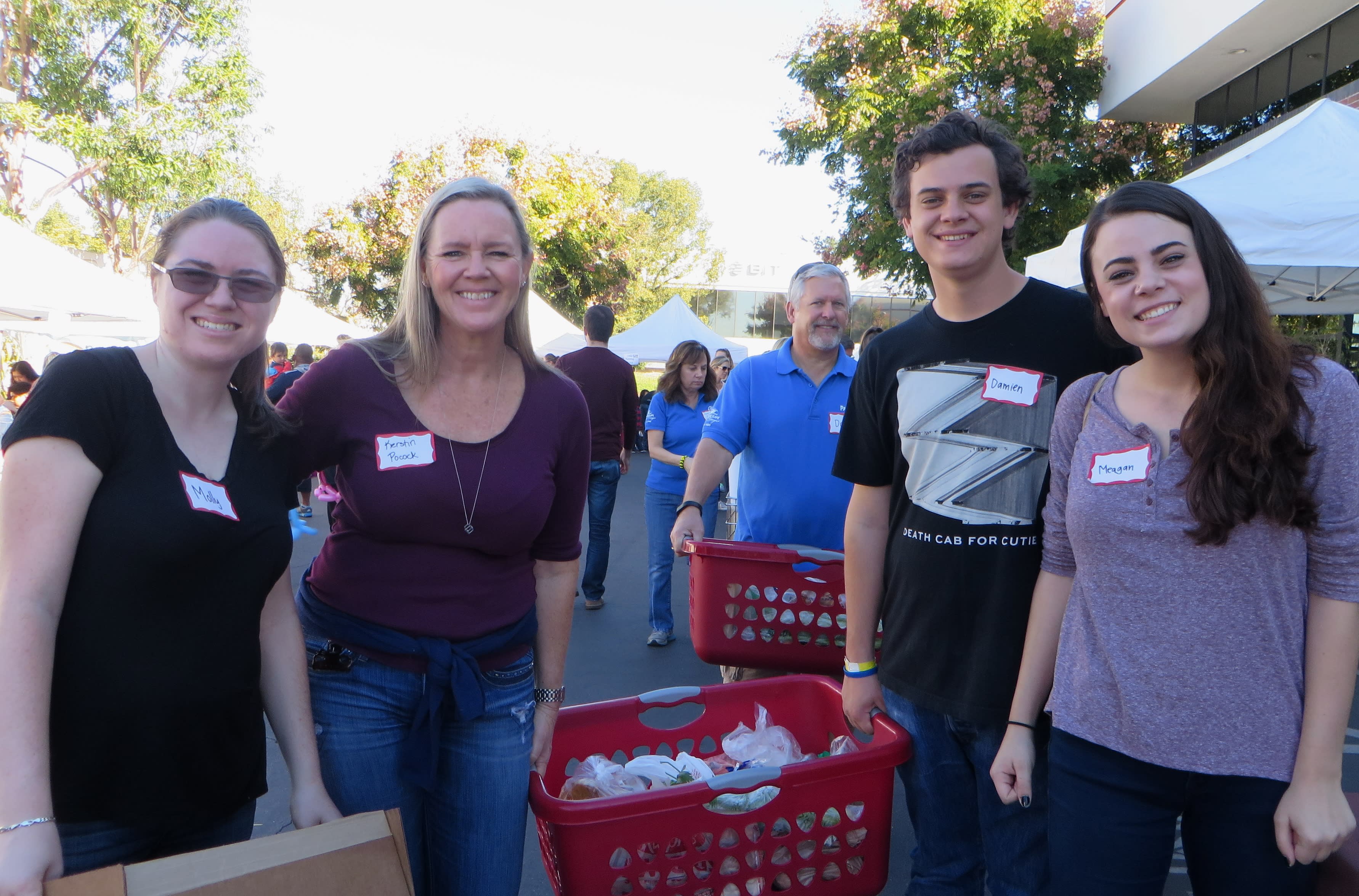 The entire operation is community driven; thousands of donated food items are organized by volunteers who fill hundreds of laundry baskets with turkeys, stuffing, fresh produce, canned goods and holiday treats. Many of these volunteers return year after year, making this act of service an annual Thanksgiving tradition.
"The families receiving the Thanksgiving Baskets are overwhelmed with the warm welcome our volunteers give them and the generosity of the community to provide a holiday meal they can prepare in the comfort of their own home with family and friends," observed Margie Wakham, Executive Director, Families Forward.
Adopt-A-Family Program
Orange County is known for its prosperity, but for many who live here and struggle to make ends meet the holiday season can be a very stressful time. Imagine being among busy holiday shoppers who are filling their baskets with packages, and realizing that you can't afford to give your children a special holiday gift.  
The Adopt-A-Family Program gives individuals, companies and community organizations the opportunity to spread warmth and bring holiday cheer to local families in need. Last year, Families Forward provided holiday happiness to more than 800 struggling families, with gifts for more than 2,000 children.
How Can You Help?
Adopt-A-Family Volunteers Needed Now!
Donations are accepted at the beginning of November through early December so that children's "wish lists" can be filled. Please deliver holiday gifts to the Families Forward office in Irvine as early as possible. Donations made after December 16th may not reach the families in time. On average, donors can expect to spend between $100 and $200 per family, depending on the family size. 
Many Ways to Get Involved
Adopt A Family
Receive a family's wish list and deliver items to Families Forward office as soon as possible.
Donate Gift Cards
Purchase gift cards that can be used throughout the year; Target, Walmart, Grocery Stores, Gas Stations.
Host A Toy Drive
Help Families Forward fill additional gift bags for families who were not specifically adopted by local donors. Delivery and pick up barrels are available with larger toy drives. 
All Gift Donations are needed at Families Forward by December 16th, 2016
One Family's Story 
Lauren, a single mother of two, found herself "completely broken" after losing her job and experiencing a tumultuous divorce. With nowhere else to go, Lauren was accepted into the Families Forward's Housing Program. After receiving counseling and career coaching, Lauren was able to secure a job that would sustain her family and graduated from the program.
Recently, Lauren reached out to express her gratitude.
"I didn't realize the magnitude of your program until later. "Families Forward taught me about persevering and never giving up. When life was so daunting that I couldn't see straight, I was given the steps to succeed." 
Lauren now wishes to "pay it forward" and will be bringing her children to Families Forward to volunteer this holiday season.
The beauty of Families Forward, an Irvine-based non-profit organization, is that it connects service-minded members of the community with those in need locally. What better way to express gratitude for your city than to actively give back in the place where you live?
So this Holiday Season, when it comes to sharing with those in need, remember that there's no place like home.