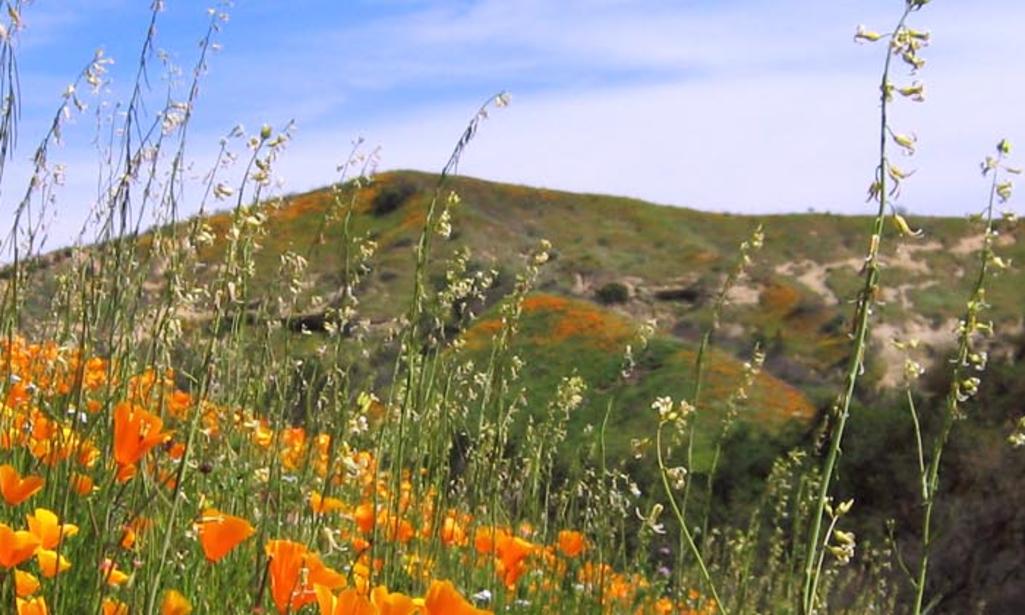 We all have our favorites... 
The peace of a sunset walk through Bommer Canyon...
The beauty of a bike ride along Newport's Back Bay...
The breathtaking view of the Pacific from atop the El Moro trail at Crystal Cove...
Irvine may be a busy community with more than 200,000 residents, but it is surrounded by more than 40,000 acres of precious open space. Anaheim may have its theme park and San Juan Capistrano has its Mission, but Irvine has Orange County's only Natural Landmark right in its own backyard.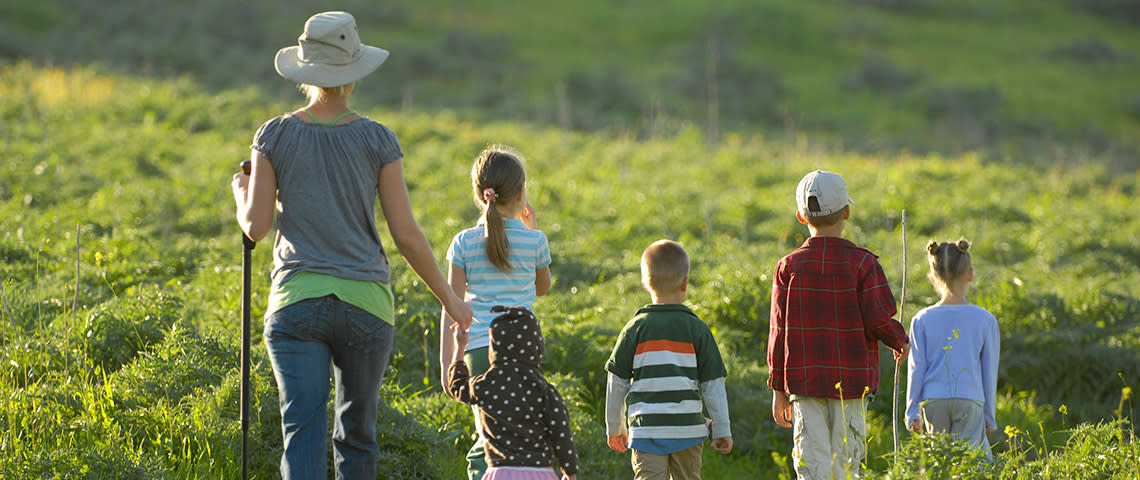 Now Irvine has a chance to be part of the local preservation that keeps our natural habitat healthy. 
Each time you hike or ride past a hill in the Irvine Ranch Natural Landmarks and see a little brightly-colored flag, that's a sign of native habitat on the rebound. Land managers develop and plan ongoing restoration and invasive plant removal projects, but long-term health of local wildlands depends on long-term support from community volunteers.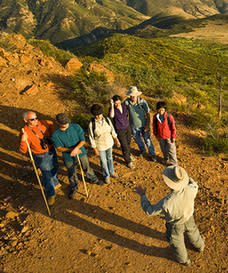 If you have a favorite trail or view, consider pitching in and "adopting" that canyon.
To further the goal of long-term habitat health, organizations such as Irvine Ranch Conservancy organize monthly volunteer stewardship opportunities to allow members of the community to give their time in the same location over time.
So you can see the fruits of your efforts every time the revisit the canyon you love. The difficulty level of each activity varies, but all tools and training are provided.
Click here to see all of the volunteer stewardship opportunities that happen monthly.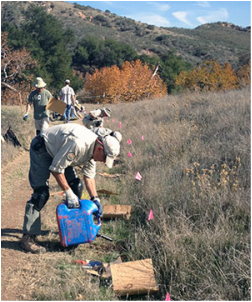 If you enjoy the trails and natural bird sanctuary at the San Joaquin Marsh, sign up for the "Second Thursday Habitat Restoration in Newport Bay"scheduled for Big Canyon in Newport Beach. This natural canyon, tucked away near Upper Newport Bay, is undergoing a major transformation thanks to the City of Newport Beach. Volunteers ages 14 and up will collect native plant seeds and help weed out invasive plants. These simple tasks make a big impact on this sensitive habitat. 
In addition to acres of grass park space, did you know that Irvine Regional Park also has extensive natural trails? This is the oldest park in the OC Parks county park system, and a dedicated community of volunteers helps to keep the trails and nature garden ready for visitors. During the "2nd Saturday Trail Restoration Day," volunteers can join park staff to work along the trails at this historic Orange County park.
Also on Saturday is the monthly "Adopt a Canyon - Agua Chinon Stewardship" in Limestone Canyon Nature Preserve. If you've walked or biked along the Agua Chinon trail to The Sinks, you've probably noticed the active restoration project in the riparian areas at the bottom of this watershed. The volunteer work includes removing invasive weeds that threaten the native plants, trees and shrubs. Ages 14 and over are welcome to participate in this unique restoration project.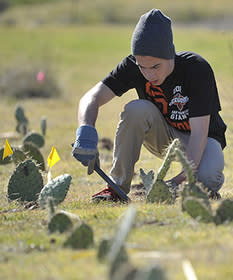 If you're interested in adopting a canyon, click here to view all of the upcoming monthly stewardship activities. Additional opportunities include
"Be a Friend to the Cactus Wren,"
"3rd Sundays Restoration Day at Peters Canyon Regional Park,"
"First Friday Habitat Restoration in Buck Gully."
There are plenty of ways to give back to the Irvine Ranch Natural Landmarks, and with repeating monthly activities, you can find the most convenient path to adopting your favorite canyon.
Follow the Irvine Ranch Natural Landmarks on Instagram and learn more about places to explore!