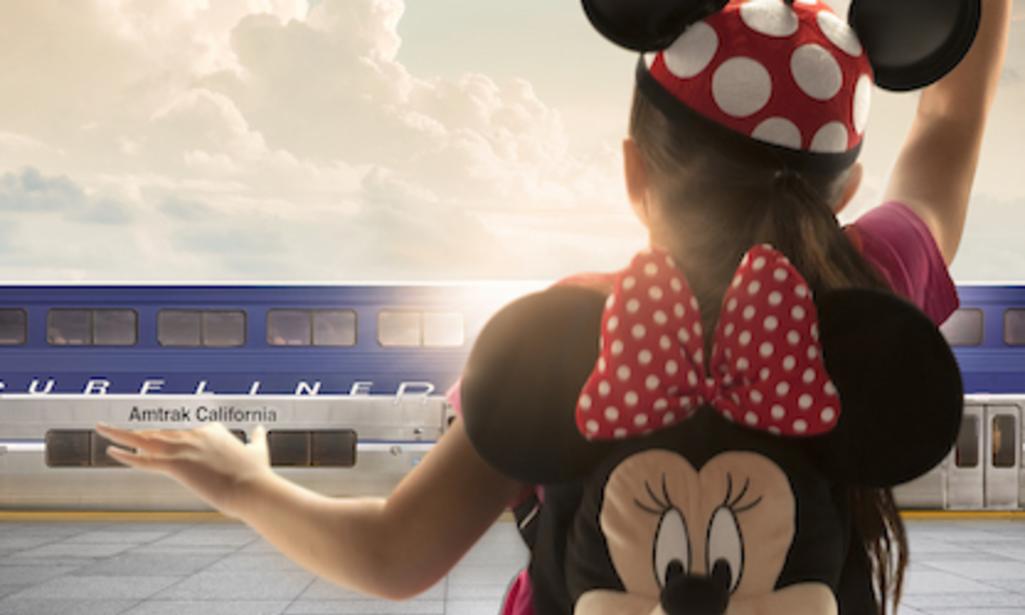 Amtrak Pacific Surfliner partnered up with the Disneyland® Resort to provide Southern California residents with a special, limited time offer until May 21, 2018. Here are the details of the offer:
Kids Ride Free to Anaheim – Book the train to Anaheim, CA and for each adult ticket purchased, receive one child ticket free (ages 2-12). To redeem, select one "Adult" and one "Child" as your passenger types, and enter promo code V231.
Enjoy Special Savings on the Disneyland® Resort SoCal Resident Ticket – Unlock an additional 5 percent savings on the SoCal Resident Ticket offer by visiting PacificSurfliner.com/Disney.
Ride your local Amtrak Pacific Surfliner to the Anaheim train station to start your magical journey. You might be thinking, well the Disneyland Resort is not a few steps from the Anaheim train station, but do not fret! The Anaheim Resort Transportation (ART) provides a convenient shuttle connection from the train station to Disneyland® Resort. From the Anaheim Regional Transportation Intermodal Center (ARTIC), board ART Route 15 to the theme park. The ride is free with your valid train ticket. Participants can travel to ARTIC by train from points throughout Southern California, including San Diego, Orange County, Los Angeles, Ventura, Santa Barbara and San Luis Obispo.
"We are excited to partner with the Disneyland® Resort to offer enhanced savings not only on train travel but on a quintessential SoCal experience," said Bryan MacDonald, chairman of the Los Angeles – San Diego – San Luis Obispo Rail Corridor Agency, which oversees the Pacific Surfliner service. "Through this partnership, we hope to make passenger rail service more accessible and approachable for Southern Californians, while also providing added value to our existing Pacific Surfliner customers."
I've always enjoyed train rides, so it's exciting that there's an alternative way to get to the Disneyland® Resort other than trekking up the 5 freeway (especially during rush hour which is usually the only times I can get up to enjoy the Disneyland® Resort). And, what a fun experience for the entire family; it's easy as just popping into the Irvine train station (or your local station), hopping on the train, then taking the connecting shuttle to the Happiest Place on Earth! Take advantage of this offer while it lasts!
About the Pacific Surfliner
The Pacific Surfliner travels along a 351-mile coastal rail route through San Diego, Orange, Los Angeles, Ventura, Santa Barbara and San Luis Obispo counties, serving 29 stations. It is the busiest state-supported intercity passenger rail route in the United States with 24 daily trains and an annual ridership of nearly 3 million. To learn more and plan a trip, visit PacificSurfliner.com, like Pacific Surfliner on Facebook, or @PacSurfliners on Twitter.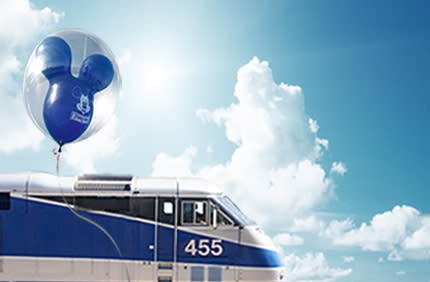 Information and images provided by The ACE Agency