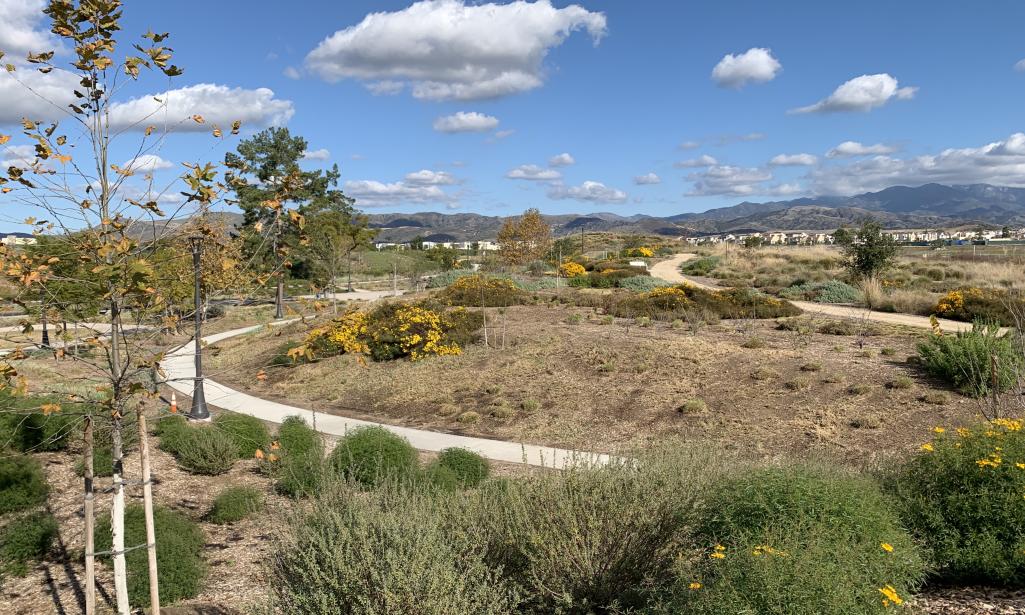 While lockdown measures may be lifting, outdoor picnics are still some of the best ways to see our loved ones and remain safe during the COVID-19 pandemic. Here are some of the best spots around Irvine for a picnic.
With 1,300 acres of parks, amenities, and space, there are myriad spots to picnic all over this park, plenty of clean restrooms, as well as a good amount of shade to avoid that late-summer sun. This park even has its own 50,000-square-foot picnic lawn that can be rented for special (and socially-distant) occasions. The Great Park Trails offers shade benches, twelve picnic tables, and seven barbecues, as well as two restrooms and six drinking fountains. Overall, the OC Great Park is a very family-friendly spot for a picnic.
This family-friendly picnic spot has 11 drinking fountains, four restrooms, two concession stands, one picnic shelter, and 20 picnic tables, in addition to plenty of fun outdoor activities like paddle boating, the Irvine Railroad, and plenty of sports fields and courts, which will provide plenty of entertainment after your picnic is over. There is also plenty of shade and plenty of spots to just lay out a blanket.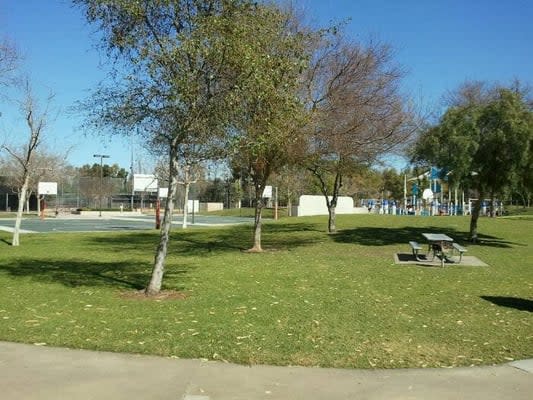 While Portola Springs is one of the smaller parks on this list, it's nevertheless a great spot to picnic with friends or family, or bring the kids for a quick al fresco lunch. Portola Springs offers a picnic shelter with four picnic tables as well as two barbecues. Tables are first-come, first-served, so get there early on weekends.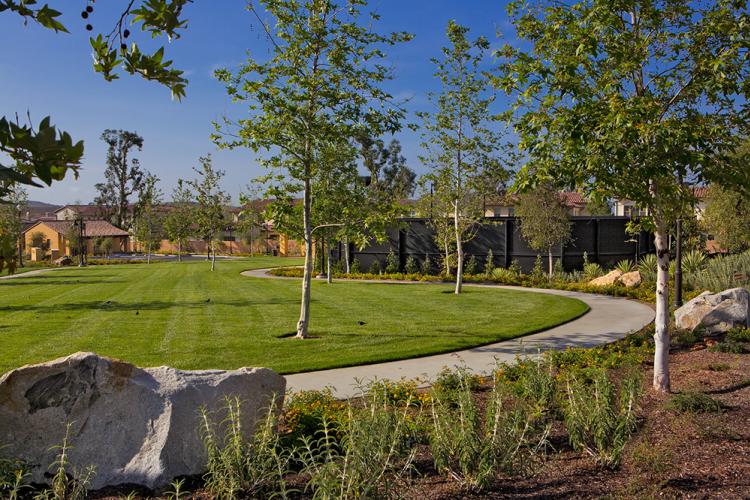 Mason Park is another great option in Irvine, with plenty of spots to either grab a table or set up your own spread. Throw a blanket down by the water (watch out for the geese) or hang out at one of the tables in the family picnic area. There are also plenty of walking paths and play areas after your picnic is over. Overall, this park has plenty of space to keep socially-distant, even for bigger groups, in addition to clean restroom facilities and drinking fountains (and tons of shade).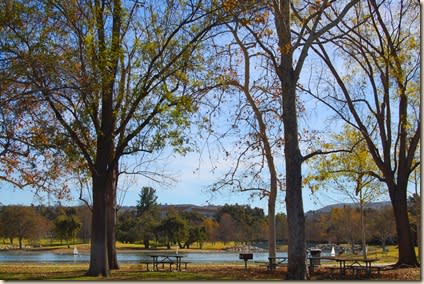 With its own nature center, little free library, and even an amphitheater, Turtle Rock provides plenty of entertainment for any family picnic. This park offers 22 picnic tables, a picnic shelter, five barbecues, five drinking fountains and two restrooms. It's the perfect spot for some autumnal grilling.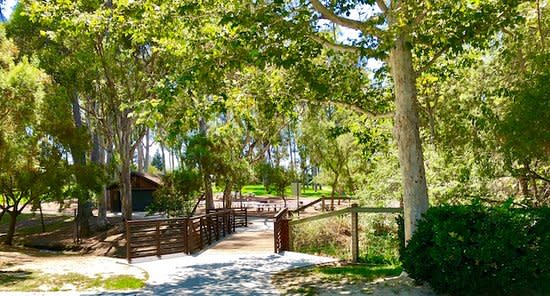 A local favorite (especially for families), Quail Hill Community Park has three picnic tables and two barbecues, so get there early on the weekends. This is in addition to four drinking fountains, three restrooms, a community center, and two play areas.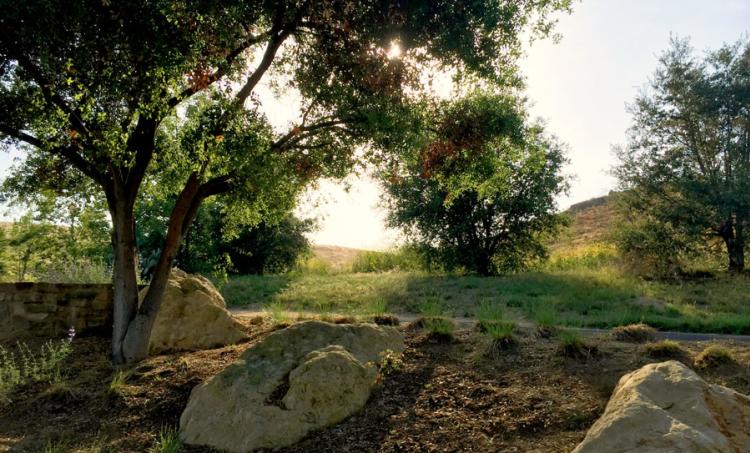 Ashley Burnett is a writer and editor living in southern California. Her work has previously appeared in Locale, LA Travel Magazine, TravelAge West and various other publications.