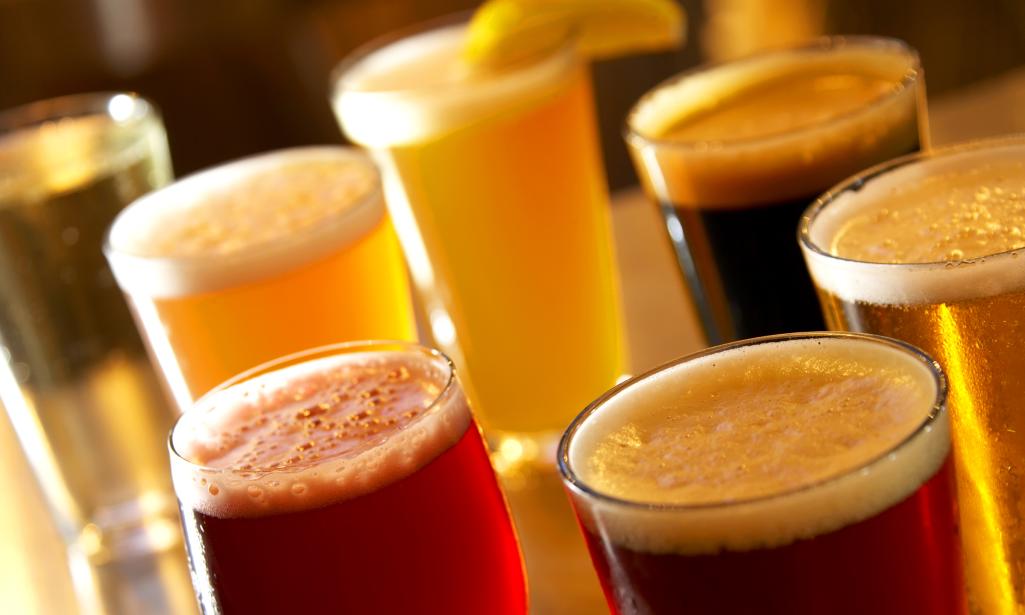 1. TAPS Fish House & Brewery
TAPS prides itself in being a globally-inspired brewery. It is heavily influenced by European beer traditions in Germany, England, and Belgium and infuses the flavors into the modern-day experimental craft beer scene. TAPS produces about 46,500 gallons of beer annually, which makes for 3,000 kegs!
With the mantra, "World Class in Every Glass" TAPS works to include imported ingredients in its brews. The hops and barley are sourced in order to mirror various brewing methods across the globe. Some of these techniques include using proprietary strains of yeast, reverse osmosis filtration, and tailoring water chemistry and processes each time its beer is made. 
My pick: I tried the TAPS Irish Ale on my last visit and absolutely loved it. I'm a fan of its tiny bit of sweetness and the lighter load of hops. My best comparison is to Karl Strauss' Red Trolley Ale. I have had sips of the Red Rye Pale Ale and was equally impressed!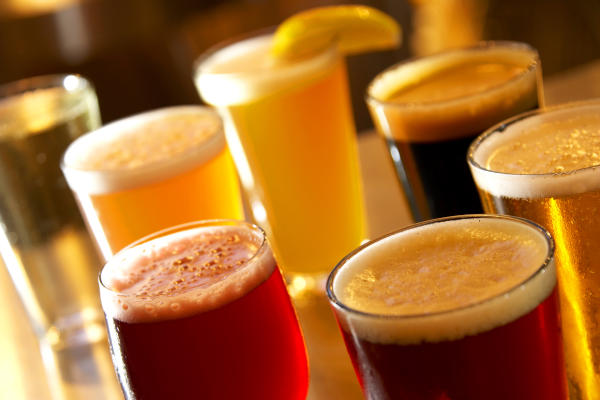 The Yard House at the Irvine Spectrum is an awesome place for post-work drinks and happy hours. With some of the best appetizer specials in Irvine, you'll have plenty of cash to order a couple of Yard House's craft beers. 
The Yard House pours over 100 draft beers in each location, resulting in endless options for a wide variety of beer drinkers. 
My pick: Allagash White. It's a refreshing Belgian with a fruity taste, narrowing in on hints of orange. I had this last weekend while sitting on the patio, and the mix of chilled Allagash White and the 80-degree weather was absolutely perfect! Not to mention the people watching never fails to entertain.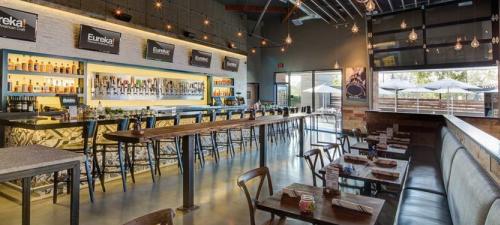 Eureka! has a fantastic beer selection with a rotating beer list that changes frequently. Although there is little time to test the entire menu, it gives beer enthusiasts plenty of opportunities to switch things up. 
It also has a ton of entertainment outlets. Eureka! hosts live music, houses several TVs for sporting events, an outdoor patio, and a killer playlist filtering through the surround sound system.  
My pick: I recently fell in love with the Dog Days Oktoberfest by Barley Forge Brewery Co. Fun fact: Barley Forge was actually the brainchild of two Irvine natives! It's located in Costa Mesa and has an in-house kitchen and grill. 
4. Eats Kitchen and Bar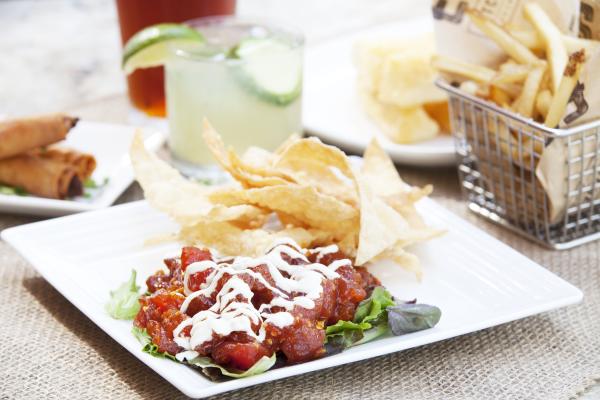 EATS is a great restaurant and bar tucked away in Hotel Irvine. I love the atmosphere of the restaurant and the bar space has a fun and inviting layout for post-work drinks and weekend gatherings. With a daily happy hour, visitors have plenty of opportunities to check out the latest and greatest craft brews on draft. 
My pick: It's a toss-up on this one – EATS carries Karl Strauss' Red Trolley Amber Ale, which happens to be one of my favorites, but I'm going to suggest the Ballast Point Sculpin IPA. It's pretty heavy on the hops but has a light body. It is fruity and fun – the perfect combo in my opinion.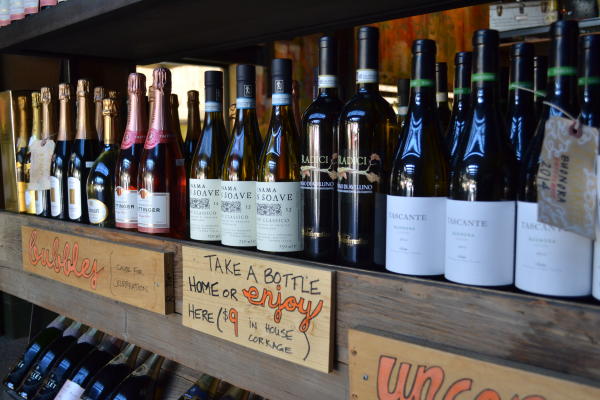 Center Hub is a newer bar that is growing in popularity. With a unique half-indoor-half-outdoor layout, beer drinkers can relax and test out the bar's latest picks. Be sure to say hey to Daniel, who is hands down the best bartender in Irvine.
My pick: Shipyard's Smashed Pumpkin Ale. Brand new to the draft beer list, a pumpkin ale is the best way to kick off the fall season. I love the notes of nutmeg and obviously pumpkin. This full-bodied beer definitely fits with the season. 
CHEERS!