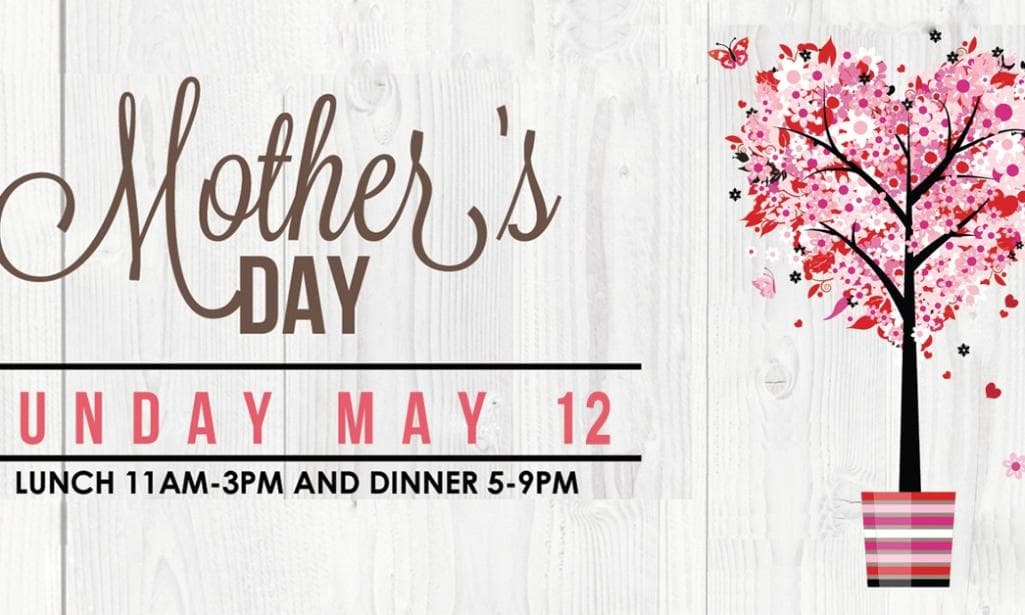 If you're still looking for a way to celebrate your mom this Mother's Day, Bistango restaurant located in Irvine, Calif. is opening especially to celebrate all the moms out there this year (usually closed Sundays) as a tribute to the importance of family and food! Come celebrate the special mother in your life with a beautiful lunch or dinner at Bistango - open especially for MOM on Sunday, May 12th. 
There are still a few reservations available - moms and guests will experience a 3-course prix-fixe menu, complete with a glass of bubbly, or a curated à la carte menu created by Chef Javier Montoya. A menu for the kids will also be available, and live music plays from 6 p.m. to 10 p.m. For more info or to make reservations, email info@bistango.com or call (949) 752-5222.
BISTANGO IRVINE
19100 Von Karman Avenue Irvine,
California 92612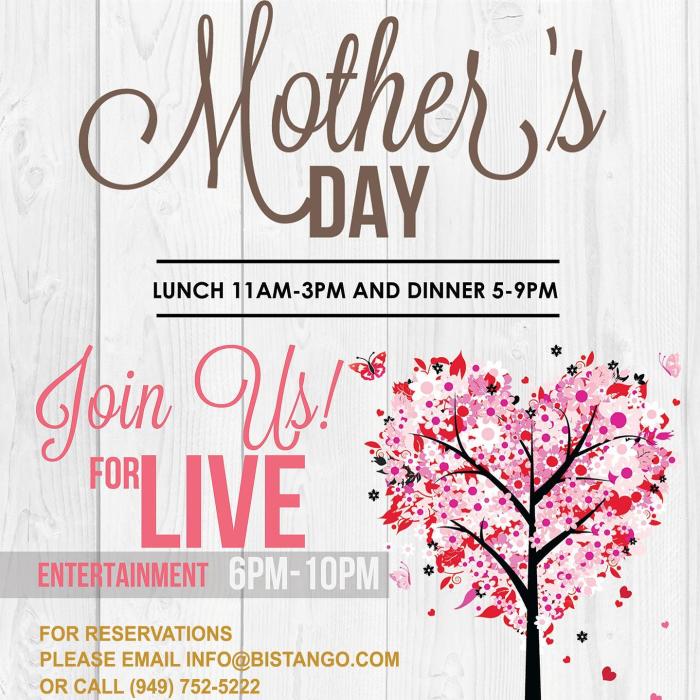 Lunch reservations available 11 a.m. to 3 p.m.
Dinner reservations available 5 p.m. to 9 p.m.
Live music 6 p.m. to 10 p.m.

Limited specialty menu available + a 3-course prix-fixe (includes a glass of sparkling wine) available. A special 2-course menu for the kids will also be available. Here are some of the dishes featured, check out the full menus by scrolling down or click here. 
Crab Cake

Grilled Prime Filet Mignon

Almond Crusted Alaskan Halibut

Oven Roasted Chilean Sea Bass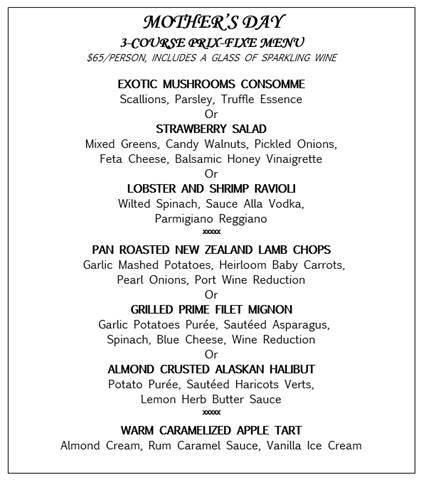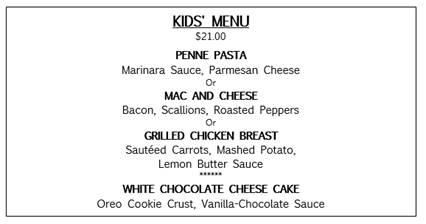 À La Carte Menu
APPETIZERS
MEXICAN SHRIMP COCKTAIL
Spicy Cocktail Sauce, Garlic Crostini 21
WAGYU BEEF BRESAOLA CARPACCIO
Shaved Parmesan, Wild Baby Arugula, Lemon 19
AHI TUNA TARTARE
Cucumber, Radish, Avocado, Scallions, Vegetable Chips, Chili Vinaigrette 19
CRAB CAKE
Tomato Tartare, Lemon Vinaigrette, Pea Sprouts 18
SALADS AND SOUPS
WEDGE SALAD
Ripened Tomato, Baby Iceberg, Pickled Red Onions, Tomatoes, Bacon, Blue Cheese Dressing 15
ORGANIC BABY MIXED GREENS
Macadamias, Pecans, Almonds, Stilton Blue Cheese, House Vinaigrette 13
CAESAR SALAD
Parmesan Cheese, Garlic Croutons   small  10 / large 13
BABY SPINACH SALAD
Tomato, Pine Nuts, Dry Cranberries, Petit Basque Cheese, Balsamic Vinaigrette 13
LOBSTER LOUIE SALAD
Cherry Tomatoes, Asparagus, Green Onions, Kalamata Olives, Louie Dressing 29
GARLIC SOUP
Chives, Whipped Cream, Croutons 10.00
PASTAS AND RICE
CHICKEN RAVIOLI
Sautéed Spinach, Parmesan Cheese, Sun-Dried Tomato Velouté 26
WAGYU BEEF RAVIOLI
Black Truffle, Onion Marmalade, Mushrooms, Parmesan Cream Sauce 28
RISOTTO
Wrapped Mexican White Prawns, Sweet White Corn, Chives, Rosemary White Balsamic Vinaigrette 28
ENTRÉES
TAMARIND-CHILE GLAZED ORA KING SALMON
Thyme Garlic Crispy Potatoes, Sautéed Broccolini, Lemon Caper Butter Sauce 36
ALMOND CRUSTED ALASKAN HALIBUT
Potato Purée, Sautéed Haricots Verts, Lemon Herb Butter Sauce 37
OVEN ROASTED CHILEAN SEA BASS
Exotic Mushroom Risotto, Sautéed Asparagus, Truffle Essence, Concord Grape Reduction 43
ROASTED KUROBUTA PORK CHOP
Ragu of Whole White Grits, Poblano Pepper Jelly, Diced Carrots, Merlot Wine Sauce 35
PAN ROASTED NEW ZEALAND LAMB CHOPS
Garlic Mashed Potatoes, Heirloom Baby Carrots, Pearl Onions, Port Wine Reduction 40
GRILLED PRIME FILET MIGNON
Garlic Potatoes Purée, Sautéed Asparagus, Spinach, Blue Cheese, Wine Reduction 42
PRIME ANGUS FLAT IRON STEAK
Wilted Spinach, Onion Marmalade, Baby Carrots, Potato au Gratin, Red Wine Reduction 32
ROASTED MARY'S CHICKEN BREAST
Cheddar Cheese Soft Polenta, Sautéed English Peas, Lemon Herb Butter Sauce 28