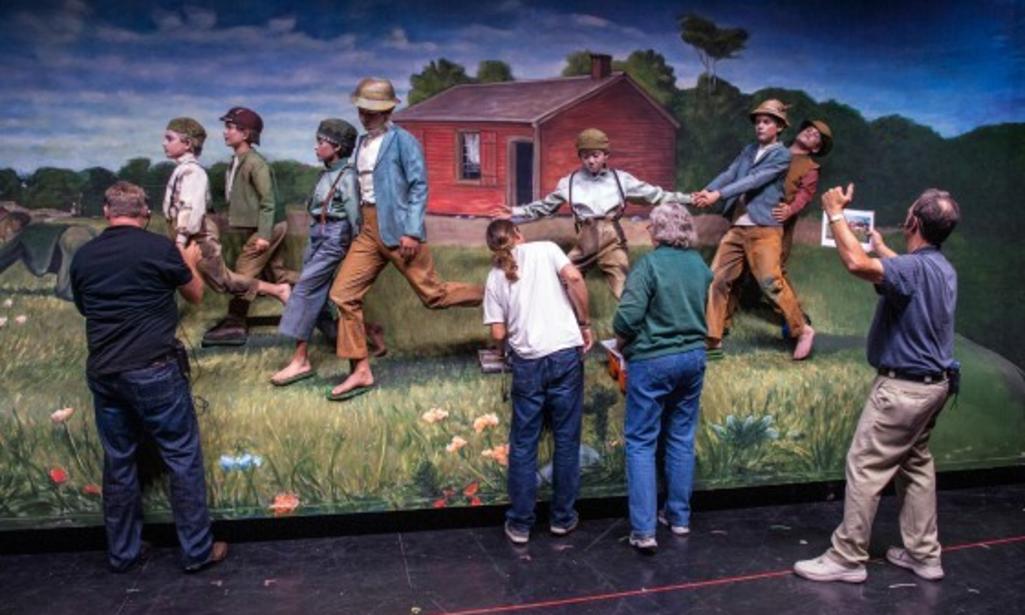 Do you enjoy art, theater and music?
Have you ever thought about posing on a stage?
Do you enjoy being in the spotlight?
And can you stand still for 90 seconds?
Perfect! You could be a volunteer cast-member in the Pageant of the Masters in Laguna Beach.
The world-famous Pageant of the Masters is looking for volunteers to participate in the 2016 summer presentation of "Partners"
People of all sizes and ages are needed to be cast members in the world's most famous presentation of tableaux vivants (living pictures). No theater experience necessary.
Casting call is a fun experience for all involved. Prospective volunteers will be measured and photographed, enjoy refreshments and meet the behind-the-scenes pageant staff. No theater experience is necessary. The only requirement is the ability to stand still and have fun.
Don't like being on stage?  There are other fun ways to help out. Volunteers are needed for positions in the wardrobe, make up, and headdress departments, as well as cast area coordinators and refreshment servers, among other positions.
Where:
Festival of Arts
Irvine Bowl (backstage)
650 Laguna Canyon Road
Laguna Beach, CA 92651        (949) 494-3663
When:
2016 OPEN CASTING CALL DATES
Friday, January 8              7pm - 9pm
Saturday, January 9         7pm - 9pm
Sunday, January 10         2pm-5pm