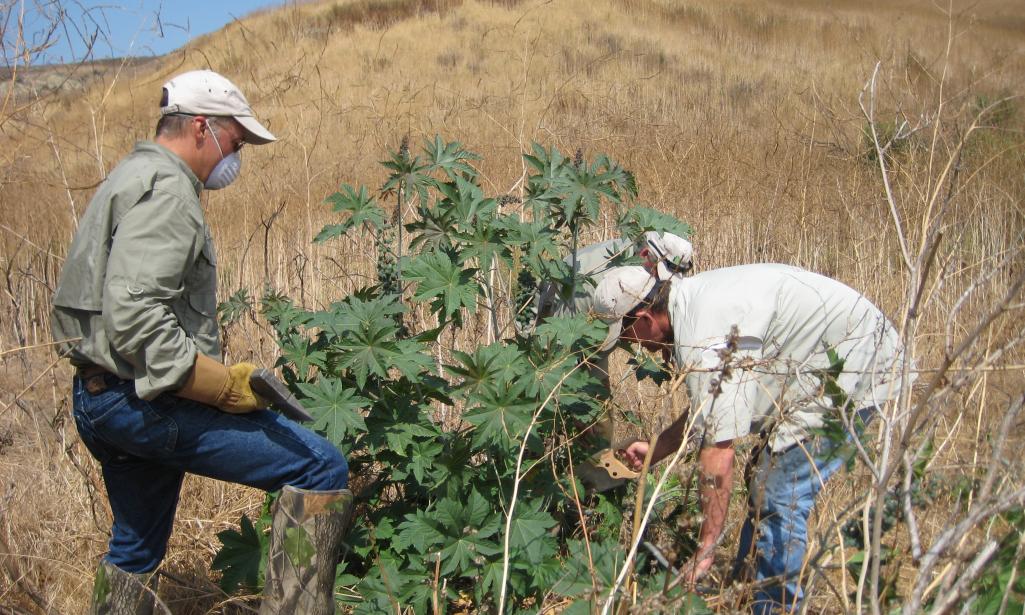 The Irvine Ranch Conservancy is celebrating International Volunteer Day on December 5th with stewardship programs at the Irvine Ranch Natural Landmarks all month long. 
Nature lovers are invited to join the celebration by registering for stewardship programs that offer an opportunity to give back to the environment while connecting with the local lands. 
This international day of volunteer recognition and action was founded by the United Nations, and the Conservancy encourages everyone to participate by volunteering during the month of December and beyond. The Landmarks span nearly 40,000 acres of open spaces, with many reoccurring stewardship opportunities that invite the community to become ambassadors of the lands. Getting involved as a volunteer is as easy as participating in a hike, volunteering on the Native Seed Farm, pulling an invasive weed, or helping out with trail maintenance. 
"Our sole purpose is for the land and meeting the needs of our partners in the service of excellent stewardship and connecting people to these spectacular places," said Michael O'Connell, Irvine Ranch Conservancy Executive Director. "We all know that taking care of these lands and building a community of support is far too big a job for any single organization or agency. Without an extraordinary community of partners, this entire enterprise wouldn't be possible."
Irvine Ranch Conservancy works with nearly 2,000 regular volunteers, contributing more than 88,000 hours of volunteer work annually. Diverse training is offered to volunteers including training hikes, public interaction workshops, fire watch training, land steward, equestrian training, and much more. Thanks to these dedicated volunteers, over 2,500 free activities and programs are offered and over 23,000 visitors join the guided programs each year on the Landmarks managed by the Conservancy. 
Stewardship of the Landmarks is possible due to the extensive collaboration among landowners and partner organizations, and the continued support of public volunteers. Opportunities to volunteer on the Landmarks are available for all schedules and levels of interest – whether you're looking for a few hours of giving back with your family or a more rugged adventure to remote restoration sites. Ongoing stewardship programs include planting native seedlings, weeding, and harvesting seeds from wildflowers at The Native Seed Farm, trail maintenance, removing invasive plants and much more. To view a full list of ongoing stewardship programs visit letsgooutside.org/volunteer and if you are interested in becoming an Irvine Ranch Conservancy-Certified Volunteer, click here.
International Volunteer Day is a catalyst to begin a new journey as a steward of the lands or to rekindle a love of nature. Stewardship programs on the Landmarks offer the community an opportunity to protect and enhance the natural resources of the open space, and ensure the local wildlands are around for future generations to enjoy. Click the programs below to register and connect with nature while giving back to the lands. 
It's Harvest Time! Collect Wildflower Seeds at the Native Seed Farm on December 5 from 8:30 a.m. to 12 p.m. invites the community to experience the cool mornings and the spicy aromas of a California autumn while working with us at our one-of-a-kind Native Seed Farm in Irvine. You will be harvesting seeds from robust native fall wildflowers and bushes— things like California Buckwheat and our iconic Sagebrush. The seed you will pick has a direct impact on our local wildlife. It will be used out in the wild to re-grow animal habitat within the Irvine Ranch Natural Landmarks. The types you'll help us harvest were specially selected by our Ecologists to provide animals with food and shelter, and also to buffer the negative impacts of floods and wildfires, which affect people too. 
Keep it Wild Volunteer Day- James Dilley Preserve on December 5 from 9 a.m. to 12 p.m. is a habitat restoration stewardship event in Laguna Coast Wilderness Park where we learn and work together to create a healthier habitat for the native plants and wildlife that call the canyon their home. Depending on the time of year, volunteers will assist with various stewardship activities, including removal of non-native plants, seed collection, and/or planting of native plants. Come out and join Laguna Canyon Foundation and OC Parks to help restore the wild lands we all enjoy!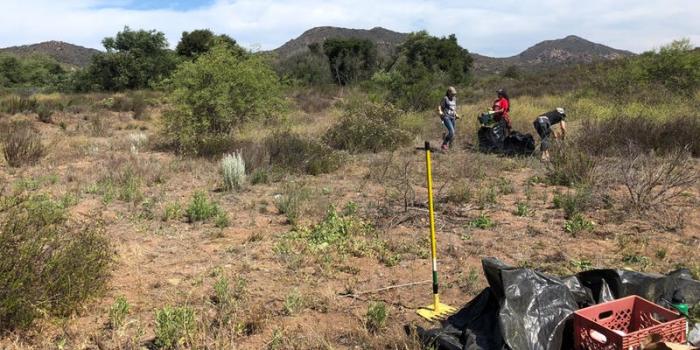 Give Back and Enjoy the Beauty: Dripping Springs on December 6 from 9 a.m. to 12:30 p.m. encourages the community to connect with nature and give back to the land as we assist native plants and wildlife flourish in an extremely sensitive area of Limestone Canyon Preserve. You will ride through the canyon in a safari-type vehicle to the Dripping Springs Trail where you may water or add native plants. In addition, we will give existing native plants room to thrive as we weed out invasive plants. As a bonus we will hike approximately 2 miles round-trip to Dripping Springs; a fern-covered rock face dripping with life-giving water creating an essential watering hole for wildlife in the canyon. Your work along this trail will not only benefit the plants and animals, but you will be supporting its continued beautification and protection.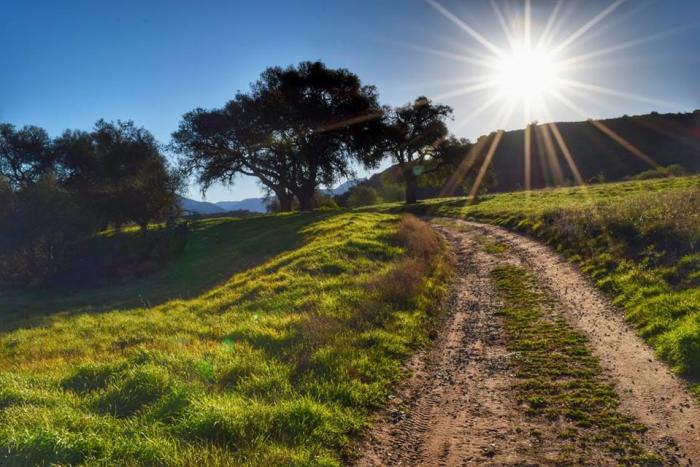 Most docent-led stewardship programs on the Landmarks are free and open to the public with required pre-registration, which closes at 4 p.m. the day prior to each event. No experience is necessary, and all tools and training are provided. Minors ages 18 and younger must be accompanied by a parent or adult guardian. Volunteers should bring water, sunscreen, and a light snack. For more information on the Landmarks and stewardship programs, visit LetsGoOutside.org/activities.