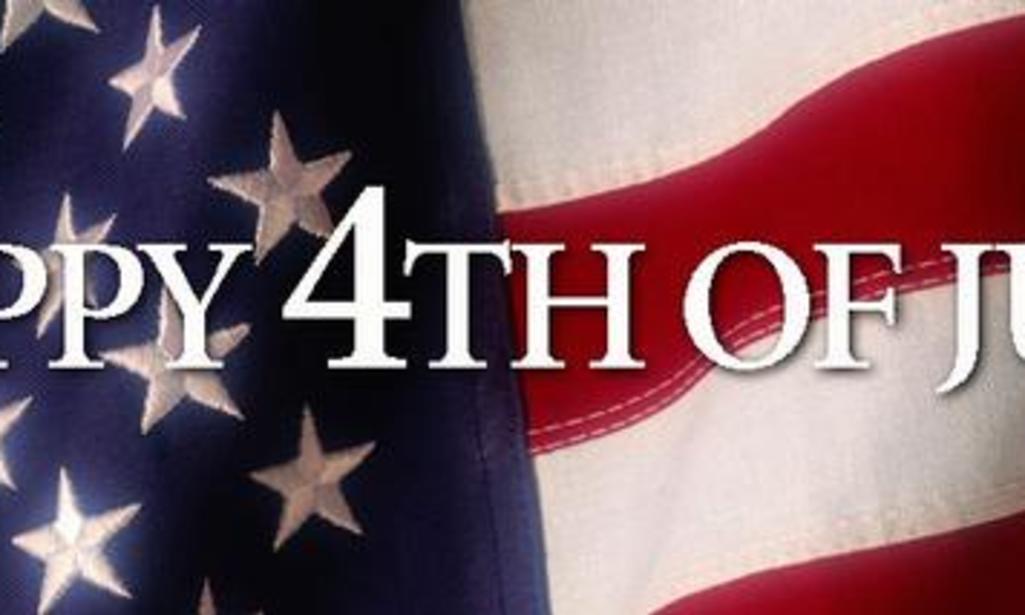 There are many ways to celebrate our Independence Day. From backyard BBQs, to pool parties and water toys, to picnicking while enjoying the patriotic music of the Pacific Symphony, there's something for everyone. Check out just a few of the many parades, parties and fireworks celebrations taking place around town. Be safe and have fun while celebrating America's birthday OC Style!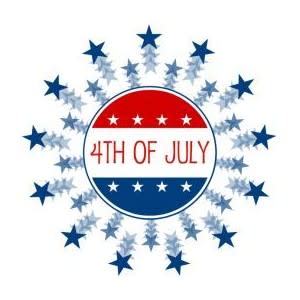 Irvine 4th of July at Pretend City
July 3, 2016 10am - 5pm
Are you a Yankee Doodle Dandy? Pretend City is celebrating Independence Day and you're invited! Stop by the museum for some patriotic fun where your child can partake in our parade through the museum, an Uncle Sam and Lady Liberty fashion show, a star spangled science lesson, and a sparkling craft to take home. LOCATION: Pretend City Children's Museum. 29 Hubble, Irvine, CA 92618
Irvine Concert On The Green and Firework Festival 
July, 4, 2016 Gates open at 3 pm, Fireworks at 9pm
Featuring a Pyro Musical Sky Concert & Fireworks Extravaganza! Food Court, Live Music by the Derek Bordeaux Group, Games, Prizes, Bounce Houses for the kids and a Color Guard Presentation of the Colors presented by the Irvine Police Department. LOCATION: Irvine High School Stadium. 4321 Walnut Avenue, Irvine CA, 92604
Pacific Symphony July 4 Spectacular - The Music of Michael Jackson
July 4, 2016 8pm
This high energy concert showcases the best-known hits of the legendary "King of Pop"-from The Jackson 5 to his final film, "This Is It!" - and includes music from "Off the Wall," "Thriller," "Bad," "Blood on the Dance Floor" and many more. The seven-piece rock group Windborne along with lead singer James Delisco joins Pacific Symphony to celebrate the genius of Michael Jackson's legacy. The concert opens with patriotic favorites and closes with a brilliant fireworks finale. INFORMATION: 714-755-5799 LOCATION: Irvine Meadows Amphitheatre, Irvine
Newport Harbor Old Glory Boat Parade 
July 4th, 2016 1:00pm -3:30pm
Each year the Newport Beach Harbor becomes a festive delight as owners adorned their boats in red-white-&-blue decorations, balloons, streamers and waving flags that outline the skies as Sousa Marches and Anthems fill the air. Families and friends from near and far arrive at the bay front beaches and yacht clubs along the peninsula and the many islands, vying for the best spot to settle down and view the boat parade. LOCATION: Newport Harbor, Newport Beach, Ca
Newport Harbor Fireworks & Parade Cruises
July 4, 2016
Newport Landing will have 3 cruises for the 4th Of July including the Firework Spectacular evening cruise. Witness Newport Harbor as it is full of the Spirit of America. 2 ½ hour daytime cruise times - 1:00pm to 3:30pm & 4:00pm to 6:30pm. Night time fireworks cruise will run 7:00pm to 9:30pm. For additional information or to make reservations call
(949) 673-1489

Dana Point 4th of July All American Ocean-View BBQ Buffet at Laguna Cliffs
Monday, July 4, 2016 5:00pm to 8:30pm
Vue patio and lawn seating
Buffet includes assorted salads, grill options including Prime New York steak, Angus burgers, All American hot dogs Balsamic Charred Red Onion BBQ Chicken, Kansas City baby back ribs, Hard Smoked Bacon Baked Beans, Corn on the cob, Corn muffins & buttermilk biscuits, Gourmet mac & cheese and desserts. Adults: $99.00, Children ages 6-12: $40.00, Complimentary for children 5 and under. Price includes: tax, gratuity and valet parking. Live Entertainment by Groove Allstars. The DANA POINT HARBOR FIREWORKS EXTRAVAGANZA begins at 9:00 pm! Theater seating on Del Mar lawn. Minimum spend applies to guests who are seated on OverVue deck after 5:00 pm. Reservations are required. Please call 949-487-7516 or the Concierge at 949-487-7577. LOCATION: Laguna Cliffs Marriott Resort and Spa. Vue patio and Vue lawn, 25135 Park Lantern, Dana Point
Dana Point Doheny State Beach Fireworks Extravaganza
Monday, July 4, 2016 Fireworks at 9:00pm
Don't miss one of South Orange County's best aerial fireworks displays right here in your own back yard! Gather the family and friends, tune your radio to KSBR 88.5FM, look toward the skies over Doheny State Beach and experience this patriotic extravaganza. The fireworks are synchronized to a captivating musical score....if you haven't heard the music with the fireworks, you're only getting half the experience! Bring your radio to your favorite viewing spot and tune it to 88.5FM KSBR! Start out early in the morning if you're planning an Independence Day celebration at Doheny State Beach as this is the busiest day of the year! For additional information, call (949) 248-3530. LOCATION: Dana Point Harbor

Fullerton Annual Community Fireworks Show and Festival
Monday, July 4, 2016 5pm to 9:30pm
Food, entertainment and fireworks! There will be live music (by Deke Dickerson and the Eccofonic) and additional entertainment. NOMINAL FEES MAY APPLY for SOME activities (Approximately $2 to $5). Fireworks begin at 9 p.m. and last for approximately 20 minutes. All food is reasonably priced, and is being offered by local charity organizations. No alcohol is served or allowed in the area. All coolers will be checked. No glass containers, no smoking, no umbrellas, and no pets. INFORMATION: 714-738-3167. LOCATION: Fullerton High School Stadium; S/E Corner, Berkeley and Lemon
Huntington Beach 4th of July Parade & Pier Festival
July 2-4, 2016
Three days of fun with live entertainment, exhibitors, food vendors and family activities. On Monday, the 4th, there will be a parade, 5K Run & Fitness Expo and fireworks over the ocean at 9 pm. Check the official celebration website for activity locations.

Lake Forest Fourth of July Parade
July 4, 2016 10am - 12pm
Parade starts at the intersection of Toledo Way and Ridge Route and will travel along Lake Forest Boulevard turn on Serrano Rd, ending at Dayton Rd. INFORMATION: 949-461-3450. LOCATION: Starts at the corner of Toledo Way and Ridge Route Drive and ends on Serrano at Dayton.
Tustin Annual Fourth of July Celebration
July 4, 2016 6:30pm - 9:30pm
Live music starts at 6:30 P.M. Fireworks at 9:00 P.M. Pack a picnic & blanket. Tustin High Boosters will also be selling drinks, snacks and BBQ. Operation Warm wishes will also be collecting non-perishable food items for disadvantaged and homeless vets. INFORMATION: 714-573-3326. LOCATION: Tustin High School, 1171 El Camino Real
Yorba Linda Annual Fourth of July Spectacular
July 4, 2016 5pm - 9:30pm
Family activities, DJ entertainment, food vendors and children's area. Fireworks begin at 9 pm. INFORMATION: 714-961-7160. LOCATION: Veterans Park (4756 Valley View Ave) & Yorba Linda Middle School (4777 Casa Loma Ave)