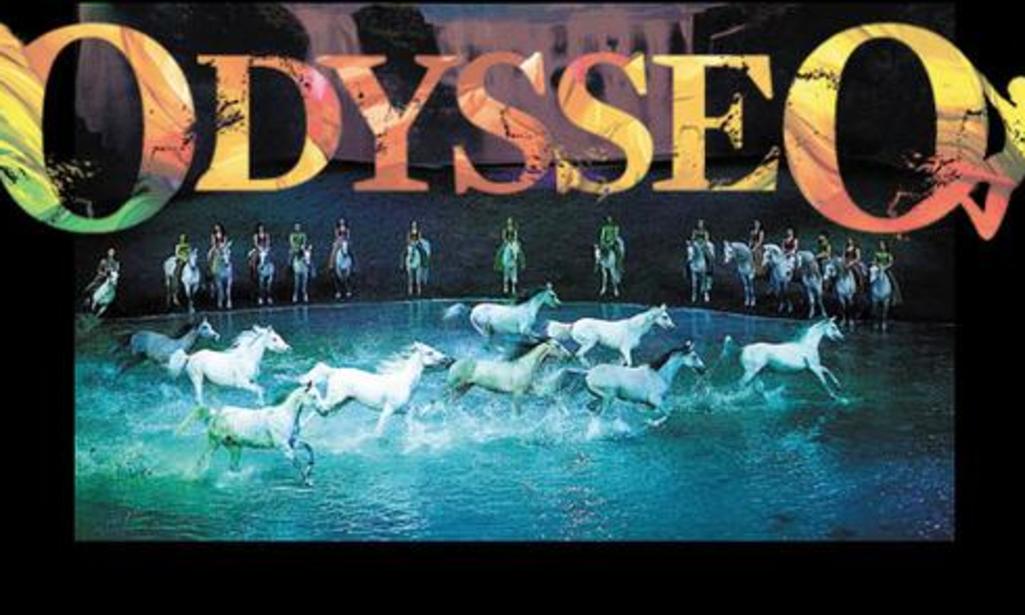 If you've been anywhere near the 405 and 133 freeway interchange in Irvine lately, you've probably noticed the impressive white tent peaks with Cavalia flags rippling in the breeze. The world's largest White Big Top signals Cavalia's back in town, running through January 8th.

I was fortunate enough have backstage and in the stable meet and greet with Cavalia's four-legged stars and I absolutely loved it! For the safety of the horses you're not allowed to touch them but this friendly filly really wanted to give me a kiss. I think we shared a moment. Xoxo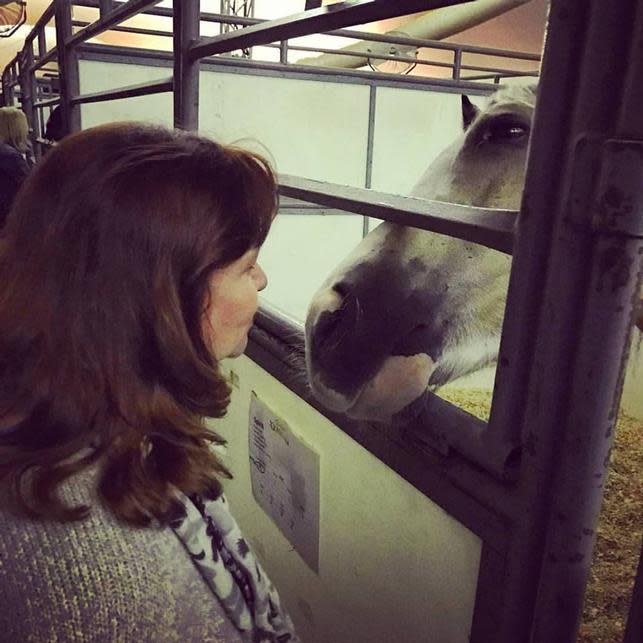 This handsome gelding greeted me with kisses and blew in my nose. He sure was flirty and I was delighted with his horsey howdy-do until we were both told how naughty we were being.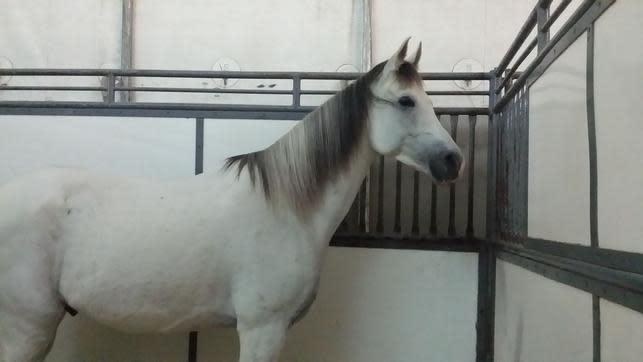 The two-hour extravaganza combines equestrian arts, aerial stunts, theatrical and musical arts, and high-tech effects to create an immersive experience that transports you to beautiful fields, magical forests and a waterfall oasis surrounded by the most beautiful horses in the world.
"Odysseo" is like Cirque du Soleil with horses. One of my favorite numbers was a dream-like dance with lovely ladies suspended in air via luxurious sheets of silk while being twirled by handsome men on horseback. Dreamy.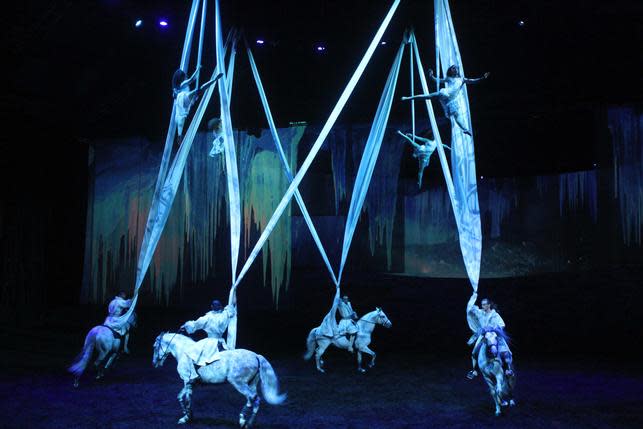 "Odysseo" begins in a misty, mysterious forest where horses play and rest as the sun sets. From there we visit the arid steppes of Mongolia, the solemn sculptures of Easter Island, the African savannah, and other iconic locales.
There's also a group of West African acrobats, who perform dizzying somersaults and build gravity-defying human pyramids. Everything combined makes for a spectacular evening out.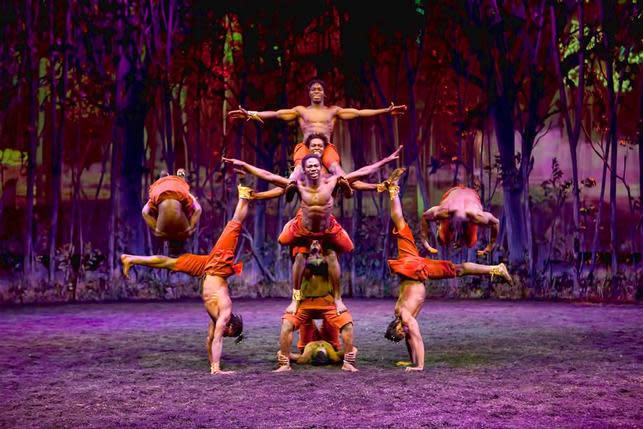 Here are some of the interesting Odysseo facts:
• The tent was designed to have no arches or poles in the performing area so that the horses and humans can run free on the stage.
• At one point in the show, 80,000 gallons of water will fill part of the stage in 1 1/2 minutes' time.
• The stage is approximately 17,500 square feet, larger than a hockey rink.
• A high-definition backdrop is the size of three IMAX screens. Between that, the vast and multi-dimensional stage area and moving humans and horses, there is incredible depth to the show.
• The White Big Top is big enough to cover an NFL football field. Supported by three arches, the 125-foot-tall tent will feature the main stage, backstage, lobby,
• There are 350 costumes. Artists may have up to seven different costumes, some with quick costume changes taking place in 30 seconds.
• Odysseo features 65 horses with 11 different breeds including the Arabian, Holsteiner, Lippizan, Luistano, Mustang, Paint, Quarter Horse.
Where: Under the big white top at the 405-133 junction in Irvine
When: Performances through Jan. 8.
How much: $29.50-$144.50 plus taxes and fees. VIP, $149.50-$269.50, plus taxes and fees. Discounts available for groups, children (2-12), juniors (13-17) and seniors (65-plus)
Information: cavalia.net