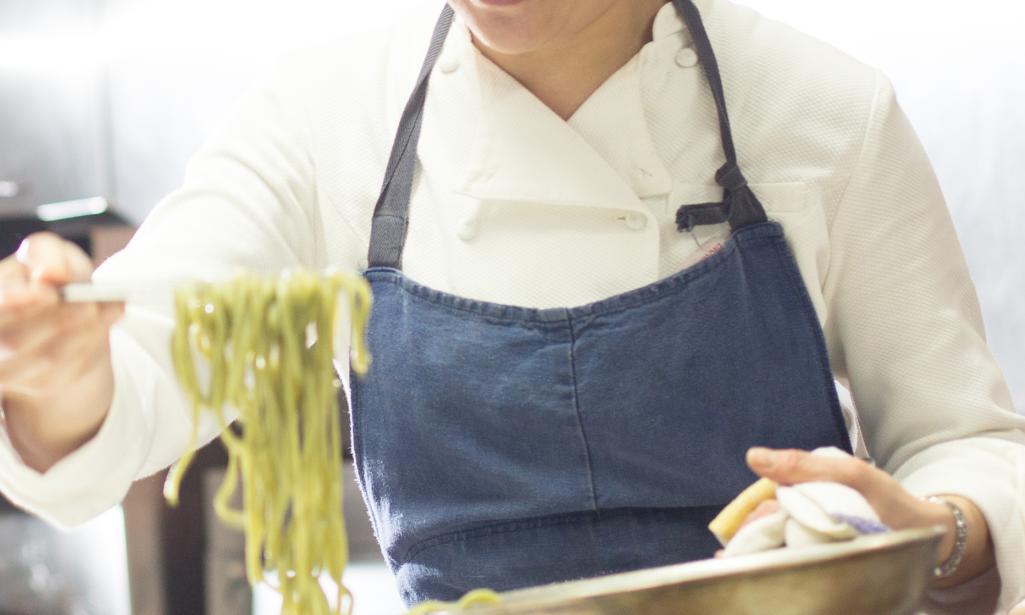 Written by Agnes Constante
When Twenty Eight chef partner Shirley Chung came to the United States, she was 17 years old seeking her college education. Born in Beijing, China, Shirley always loved food and was exposed to a variety of cuisines by her grandmother who had traveled the world.
"She believed in introducing the world through food," Shirley says.
"The way for me to explore the world is always putting something in my mouth."
Despite her long love for food, Shirley wound up graduating from college with a bachelor's degree in business administration, after which she worked for five years in Silicon Valley as a high tech regional sales manager for a semi conductor company focusing on firmware. At that point, she viewed cooking as a hobby. But after seeing a commercial for the California Culinary Academy, she signed up and pursued her passion for food.
Shirley is trained in classic French and Italian cuisine and became Top Chef season 11 New Orleans and Top Chef dual finalist.
Twenty Eight opened in December 2014, and she has served as chef partner since.
What are must-try menu items for people visiting Twenty Eight for the first time?
Pork belly buns, siomais, and the dim sum menu. 
For regular items, everything changes seasonally.
Our seasonal menus always come seasonally and we check what we have. We get our amazing seafood locally so we go to fisherman from Newport Pier, My fisherman's only 10 minutes away, and then we all shop at Irvine Mariners Church Farmers Market every Saturday. So we go with the season and what's available right now. 
Why should people try out Twenty Eight?
We're unique. We cook modern American fare with a Chinese soul. They're truly unique dishes. I also like to showcase what I accumulated over the years of my culinary experience, but mostly showcase what we have in Southern California, what we have in Irvine.
What is your favorite Twenty Eight dish to cook?
My current season favorite is my magical mushroom garden.
I like to say I'm a trendsetter because I have my take on new and more modern food dishes. It's a hard question because my cuisine - everything inspires me.
I like my dishes to tell a story but every season I put out different dishes. I cook with my feeling, I cook with my environment, what inspires me. So it's really hard to tell you what's my favorite because I change every season.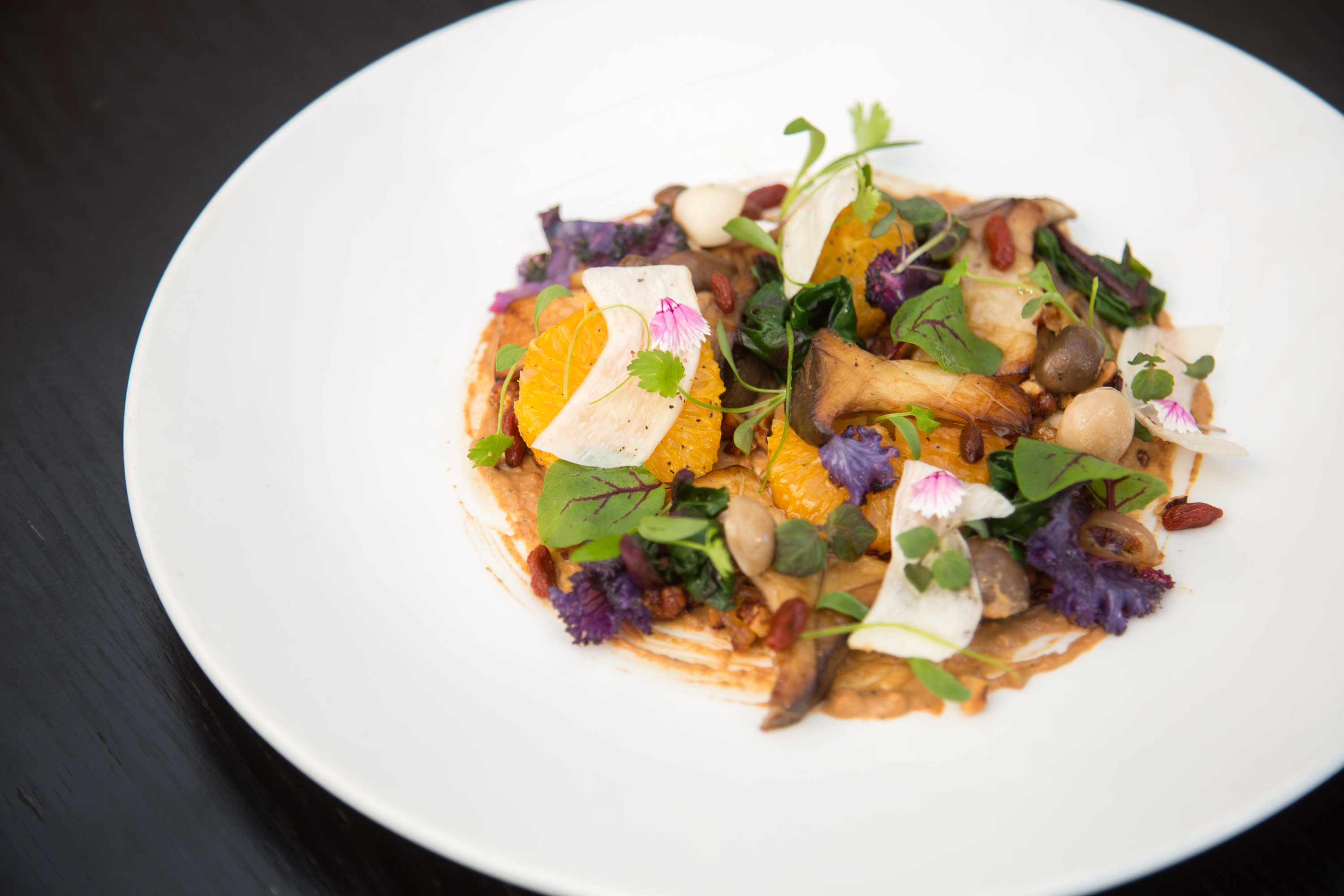 What are three words that describe Twenty Eight?
Exciting, elegant, and delicious food.
What's your favorite guilty pleasure snack?
Dark chocolate, any time any day.
If you didn't become a chef, what would you be doing?
Most likely I would still be in the tech industry because I was
doing really well in that industry as well.
What's the best part about being head chef at Twenty Eight?
I have an amazing team and I have a really, really, great and understanding business partner. We share the same vision, but I think because of where we're at, I have all these great resources around me: fresh produce, fish and then meeting all local industry people is really great. And everybody I'm meeting and who are becoming my friends, because I'm new to Orange County,
I feel a really warm welcome in Orange County.
*Photos courtesy of Twenty Eight