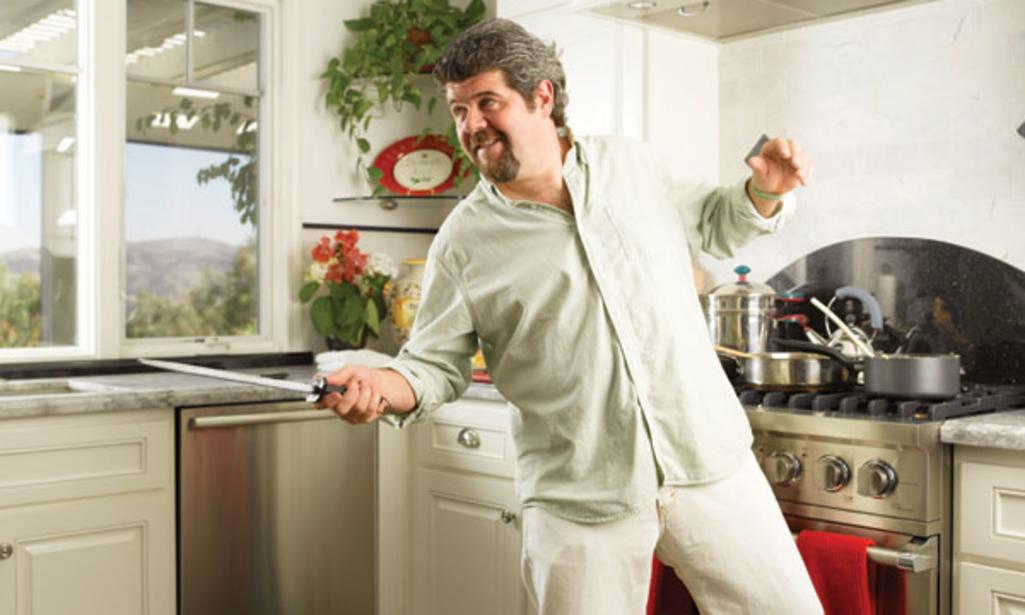 Written by Agnes Constante
It was about 16 years ago when Ugo Allesina, Prego Ristorante executive chief and partner, joined the restaurant's team. Hailing from Premosella Chiovenda, a small village in Northeastern Italy near Switzerland, Chef Ugo began his career in culinary arts more than 30 years ago. He started first by doing daily meat preparation and created appetizers at a hotel in Orta San Giulio, Italy.
He then went on to work at a number of other well-known hotels in Germany and Italy, including the four-star Italie & Hotel Suisse and five-star Regina Palace Hotel.
Chef Ugo came to the United States in 1990, at which time he first worked for an Italian restaurant in Manhattan. In July 2000, he came on board at Irvine's Prego Ristorante.
For over 25 years, Chef Ugo has been recognized with fine-dining awards from the Restaurant Writers' Association, and the Wine and Food Society of Southern California.
In addition to his culinary pursuits, he has been part of the Blind Children's Learning Center in Santa Ana, and the Knights of Pythias, a charitable organization for underprivileged children.
In an interview with Destination Irvine, shared more about himself and offerings at Prego Ristorante.
What are must-try menu items for people visiting  Prego Ristorante for the first time?
- Half moon lobster ravioli
- Bauletto di pollo (chicken breast stuffed with fontina cheese, spinach, sun-dried tomatoes, topped with a balsamic reduction)
- Grass-fed prime steak
- Spinaci e anatra (grilled duck breast, baby spinach, leeks, goat cheese, balsamic vinaigrette)
- Any kind of scallopine (veal scaloppine)
What is your favorite Prego Ristorante dish to cook?
One of my favorite dishes is the salmon bake - it's a very small bake so it's nice and tender - and porchedda. The porchedda is a 20-pound pig and you cook it for nine hours slowly.
What are three words that describe Prego Ristorante?
Accommodating, friendly and fun
What's your favorite guilty pleasure snack?
You know, I eat everything, but for a guilty pleasure...
I'm lucky I go to Italy a couple of times a year - and I always complain because my house always has yellow cornmeal [polenta] four times a week. And when I'm home, after a couple days I have enough. But when I'm here, I miss it. It's yellow cornmeal with polenta with merluzzo.
Merluzzo is a white coat, you know like a baccala [codfish]. They cure it with salt. When you cook it, you have to let it run two days under running water so that the fish is dry seafood. Then after, you cook it with potato, milk, and it's delicious.
If you didn't become a chef, what would you be doing?
The wishes of one of my wealthy aunties was for me to become a priest... But I said no way. When I was little, my dream was to travel. I said when I grow up, I'm going to go visit New Zealand, I'm going to work there. Or Australia.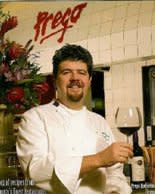 What's the best part about being executive chef at Prego Ristorante?
I love all aspects of the job - talking with people, creating recipes, talking with vendors, making decisions. I believe especially these days, to be a good chef, knowing to cook and cook well is only 49 percent of the job. The other 51 percent, you need to know how to talk to people, you need to know all the regulations, all the health department codes because they change every other day. I think it's more complex just to be a chef.
I also love to go on vacation every other week. I'm away four or five days - I'm happy. On my sixth day, I already miss the adrenaline of talking with people, the lunch rush, I miss engaging with customers and having conversations.
It seems like you're really cut out for this job.
Oh yeah. I tell everybody, all my employees, I have four words: love + passion equals success. So whatever you do, if you have these ingredients, you're going to be successful in life.
*Photos courtesy of Prego Ristorante