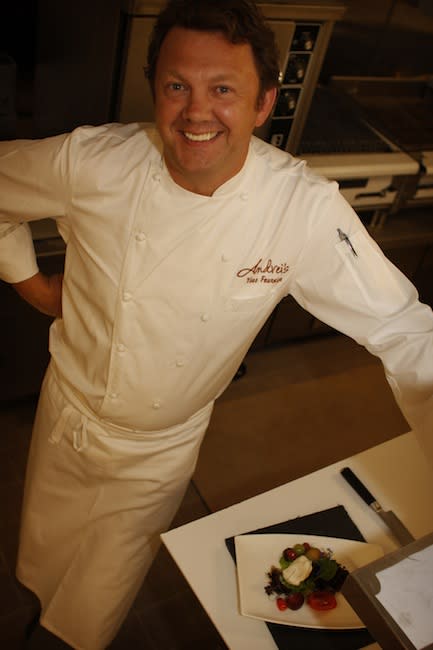 Chef Yves Fournier was only 14 years old when he started his journey toward becoming a chef. Born and raised in Paris, a city filled with restaurants, bakeries, and markets, combined with the fact that everyone in his family cooked, it was only normal for him to pursue the chef route.
After school and on the weekends, Chef Yves spent time working in restaurants where he learned
different styles of cooking and gained as much experience as he could. Nearly seven years later, he landed his first official job as a chef in Montmarte, a neighborhood in Paris.
Today, Chef Yves is the executive chef at Andrei's Conscious Cuisine and Cocktails in Irvine. In a Q&A with Destination Irvine, he talked a little about the unique and enticing offerings at Andrei's and some tidbits about himself.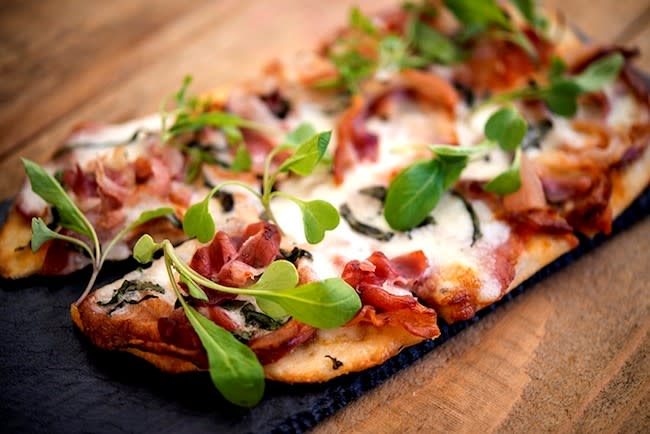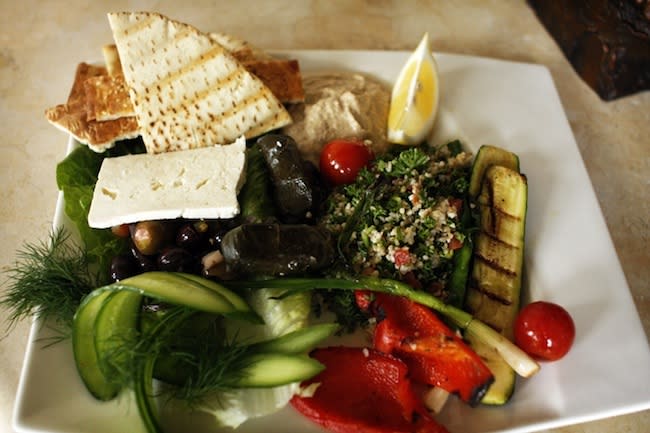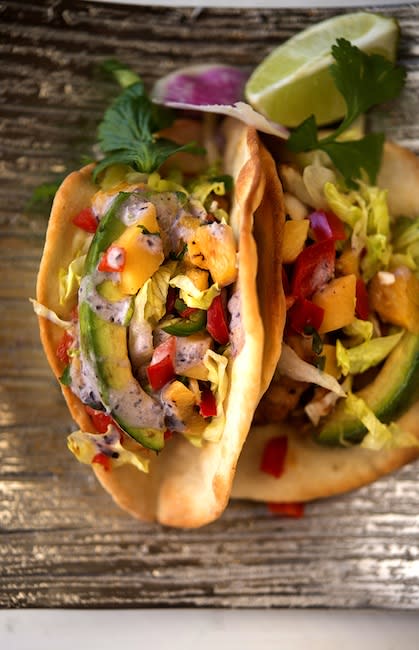 What are three words that describe Andrei's Conscious Cuisine & Cocktails?
1. Fresh - Almost all of our ingredients are delivered fresh every day. 
2. Seasonal - What's on the menu depends on the season. We change the menu twice a
year, spring/summer and fall/winter. Plus daily specials. There are a few items that are always on the menu because when we have tried to take them off our customers continue to request them.
3. Passionate - We are passionate about each and every item on the menu. How they affect the environment, where they come from, how our meats are raised, our fish is sustainable and their overall impact Andrei's has.
Why should people try out Andrei's Conscious Cuisine & Cocktails?
Andrei's is very unique in many ways. It is a beautiful oasis in the middle of Irvine. 
The first time you come into the restaurant, you feel like you are somewhere else. The story behind how Andrei's Restaurant was created by the Olenicoff Family. We are a non-profit restaurant supporting the Andrei's Foundation and other charities. We try to impress our guests with our food and the overall feeling of the dining room.
What is your favorite Andrei's Conscious Cuisine & Cocktails dish to cook?
Our braised seasonal meats. Lamb shanks, short ribs, antelope are all marinated and braised with a lot of time and passion to create fuller flavors in the slow braising process. The end result is worth all the work. 
What's your favorite guilty pleasure snack? 
I love good cheese, bread, salami, pate and also Nutella! I always have some in my house to share with my kids. And my wife's pastries, they are too hard to resist.
If you didn't become a chef, what would you be doing?
A photojournalist who travels the world. 
*Photos courtesy of Andrei's Conscious Cuisine & Cocktails and Chef Yves Fournier.