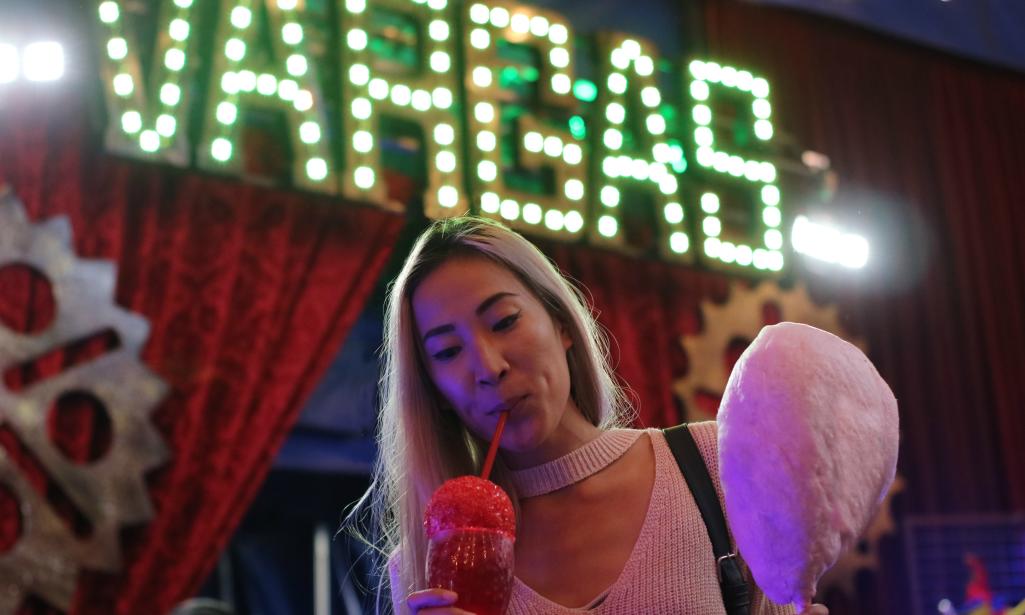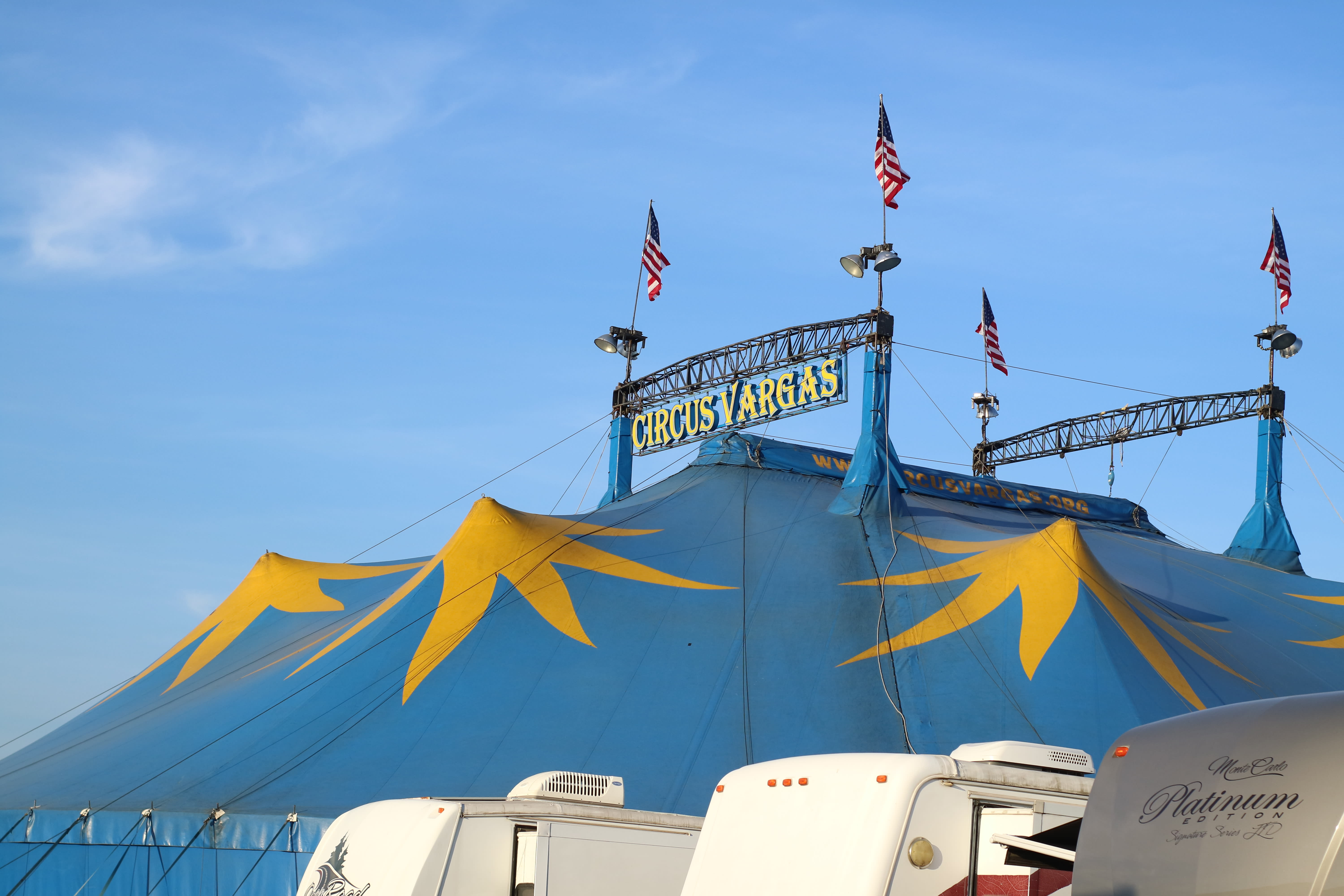 Come one, come all and take wonder in the marvel that is Circus Vargas at the OC Great Park until this weekend, June 18th. Guests will get the full big top circus experience with sugary sweets, popcorn, snow cones, and face painting as well as classic and new circus acts. 
This year, Circus Vargas embarks on a new adventure, Steam Cirque, under their blue and yellow big top. Jump into the world of steampunk, science fiction, and exciting and suspenseful circus performances. While waiting for the show to start, kids can partake in pre-show activities in the circus ring, then join their families up in the stands or seats. The non-animal show is great for all ages with a robust mix of a traditional circus atmosphere including concessions and novelty items being sold throughout the stands, and a fun, action-packed show including acts such as trapeze, trampoline, aerial rope and a motorcycle cage; along with a journey through humor, mystery magic and more. The performers also include audience participants in comedic acts throughout the show, but it is fun and lighthearted; they know how to get everyone involved and have a good time. 
My fiancée Scott and I attended a Circus Vargas show last Thursday not knowing what to expect and we truly had a great time. We were blown away by the array and diversity of acts performed, and also in awe of how many roles each performer plays. You'll see all hands on deck to help run the show smoothly; a performer will be selling tickets at the ticket booth, to flying through the air in a death-defying act, then helping to move the sets around. You can really see how much hard work goes into this production. 
Get to Circus Vargas this week before the big top is gone! For more ticket information, click here.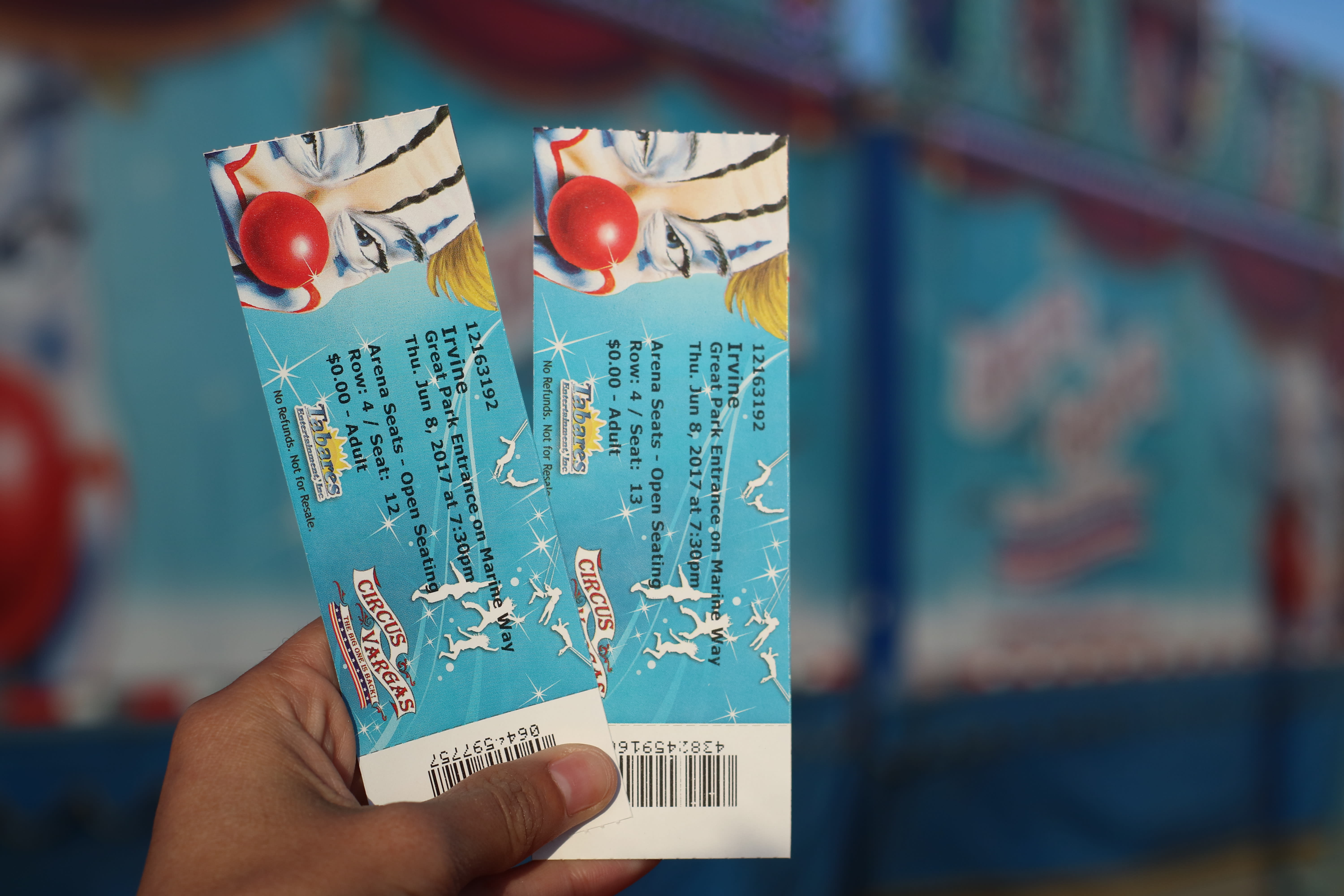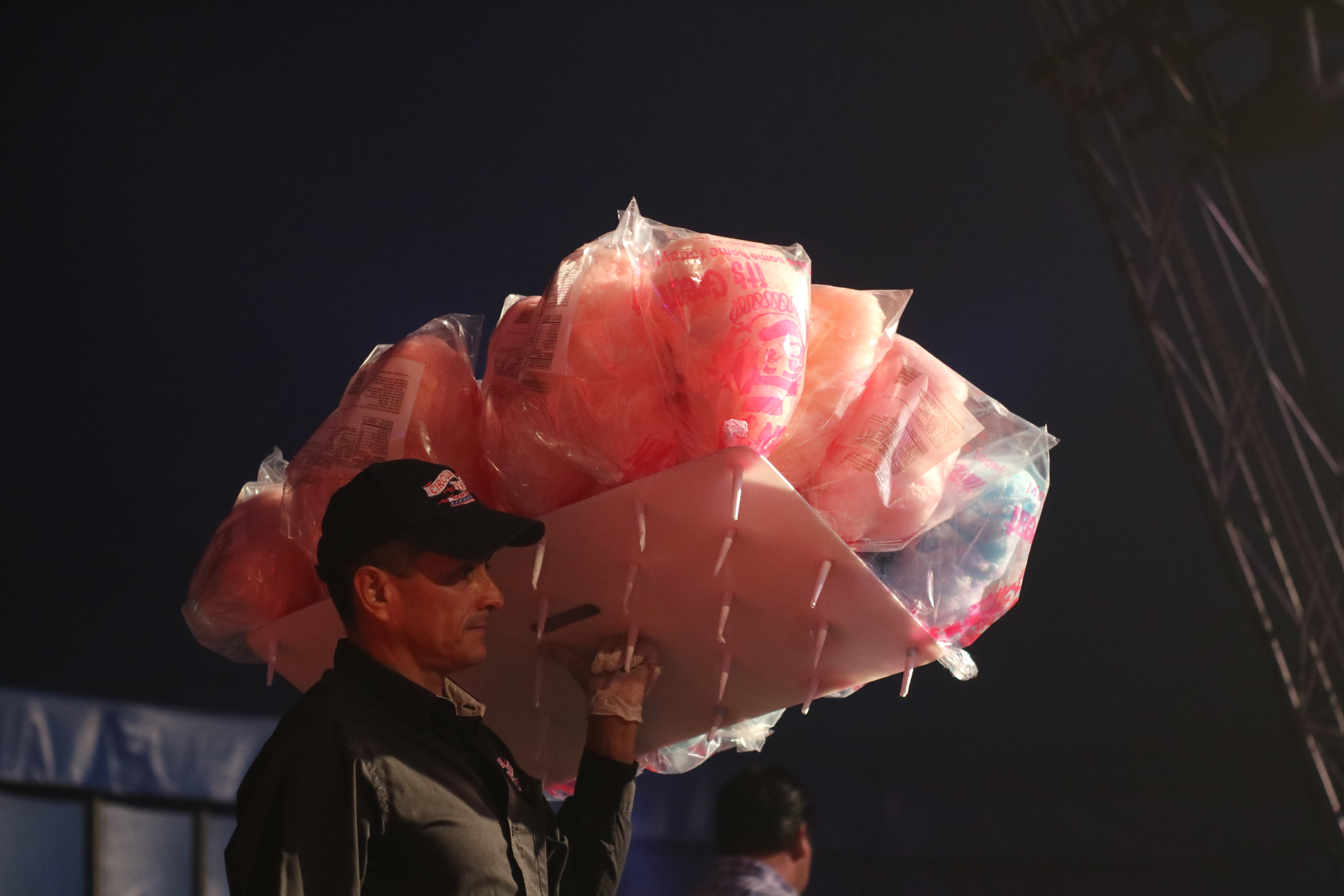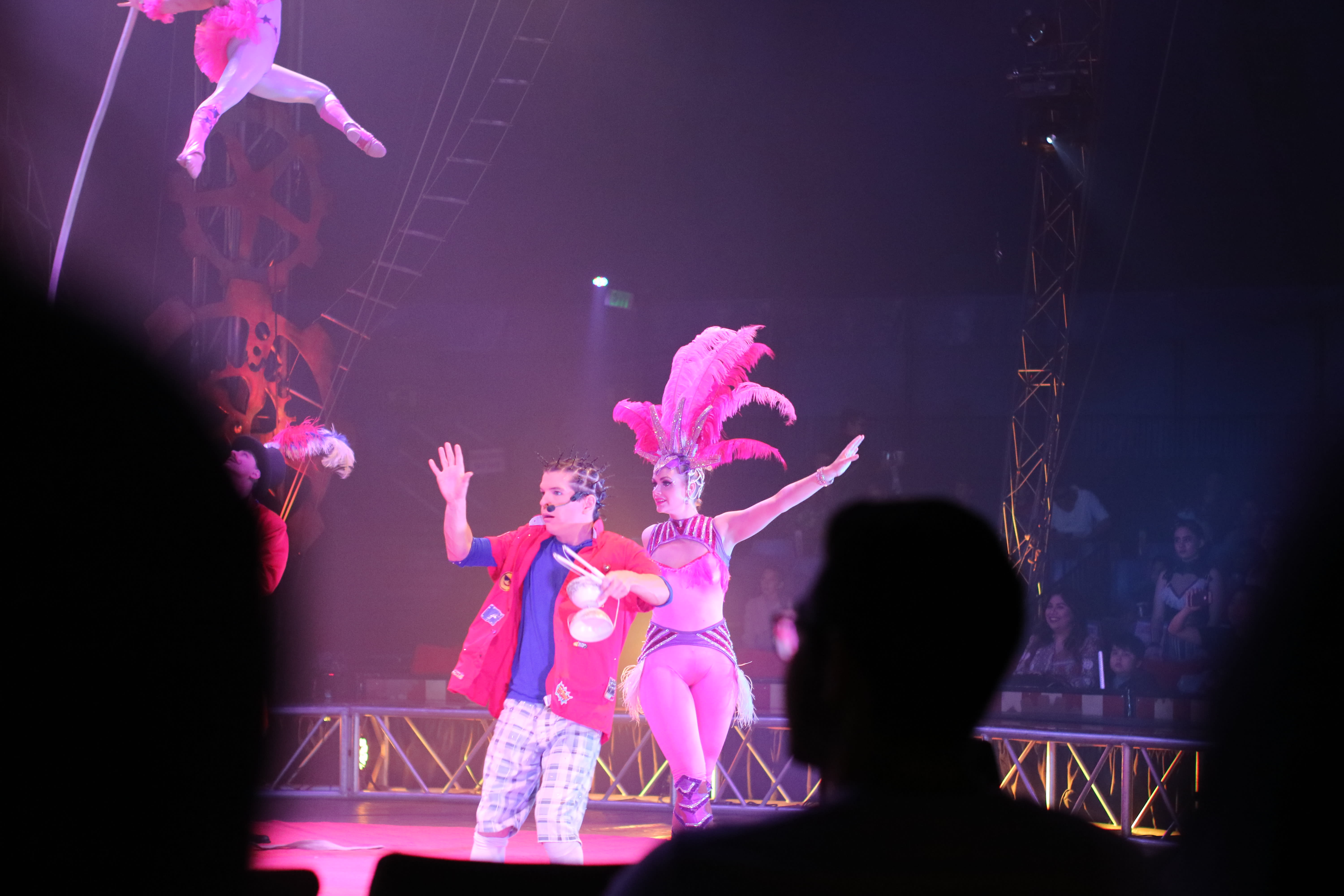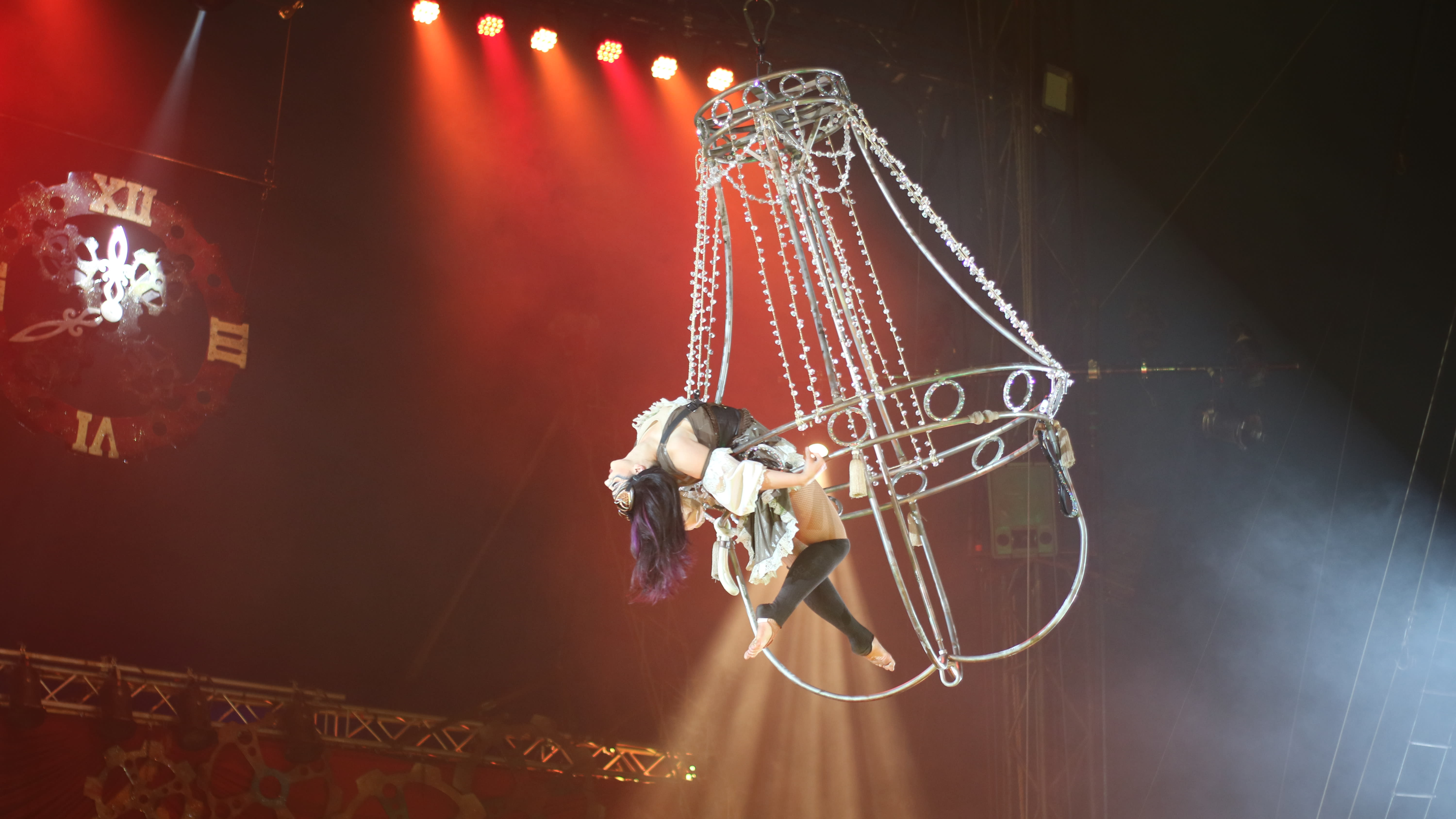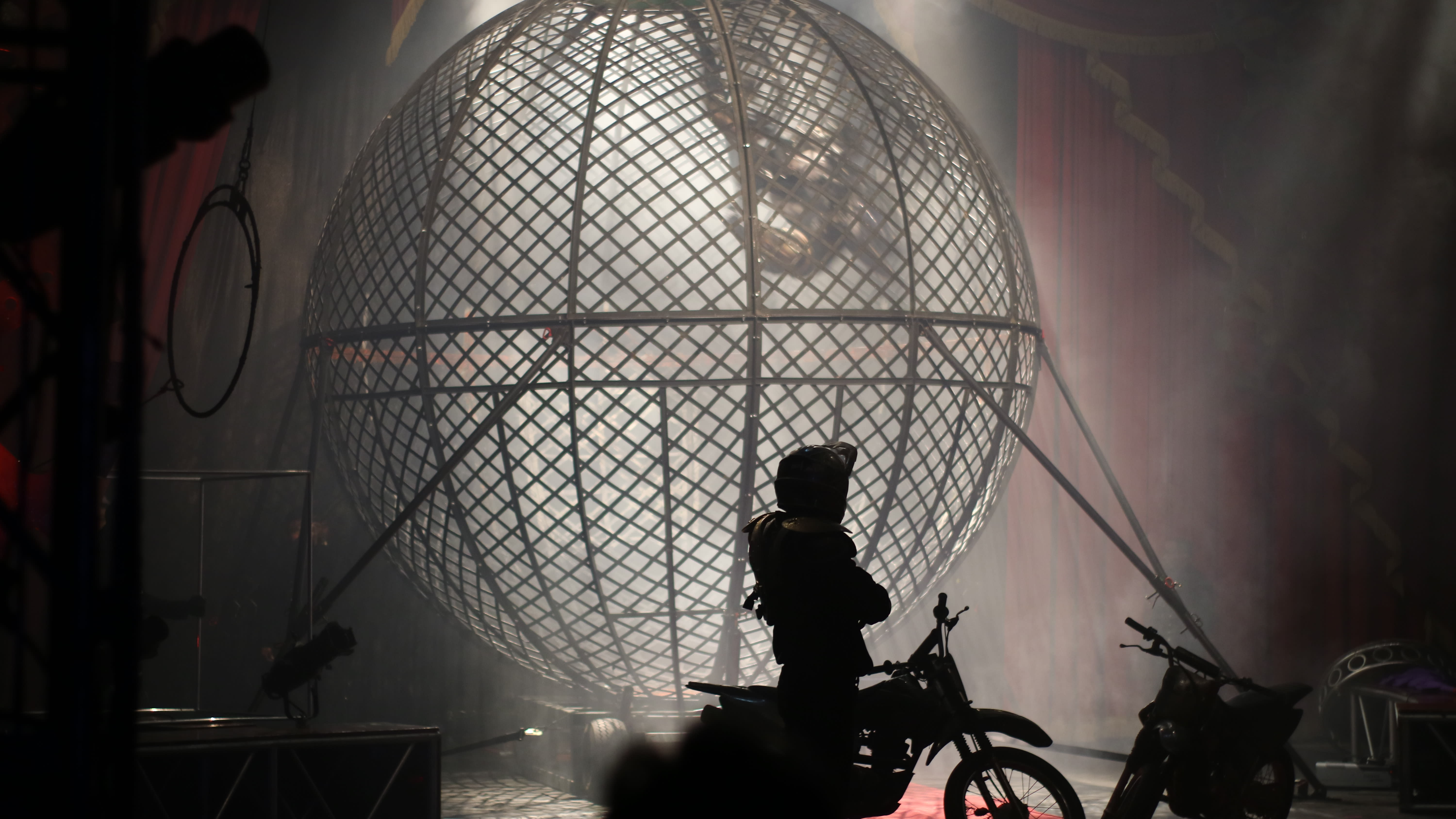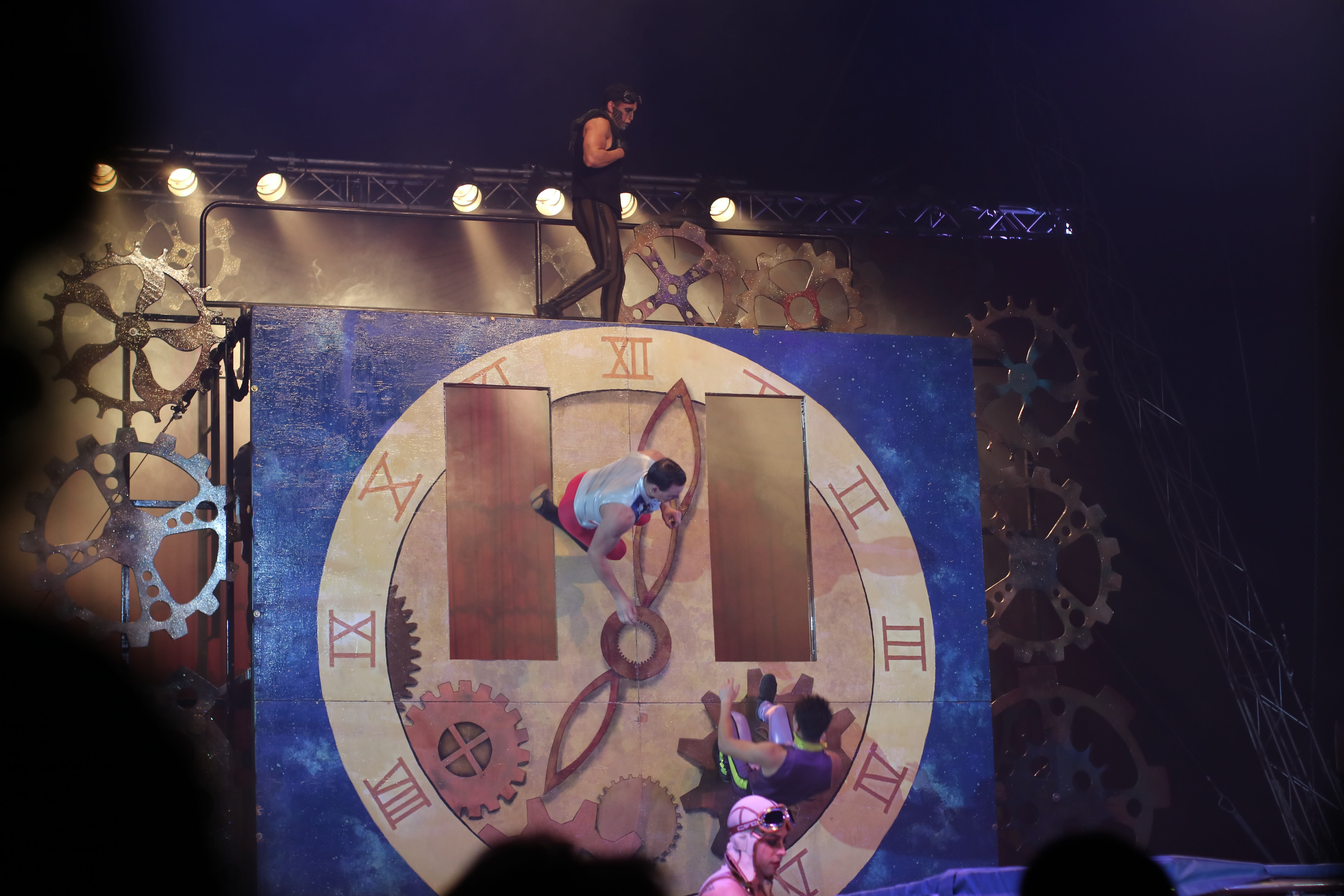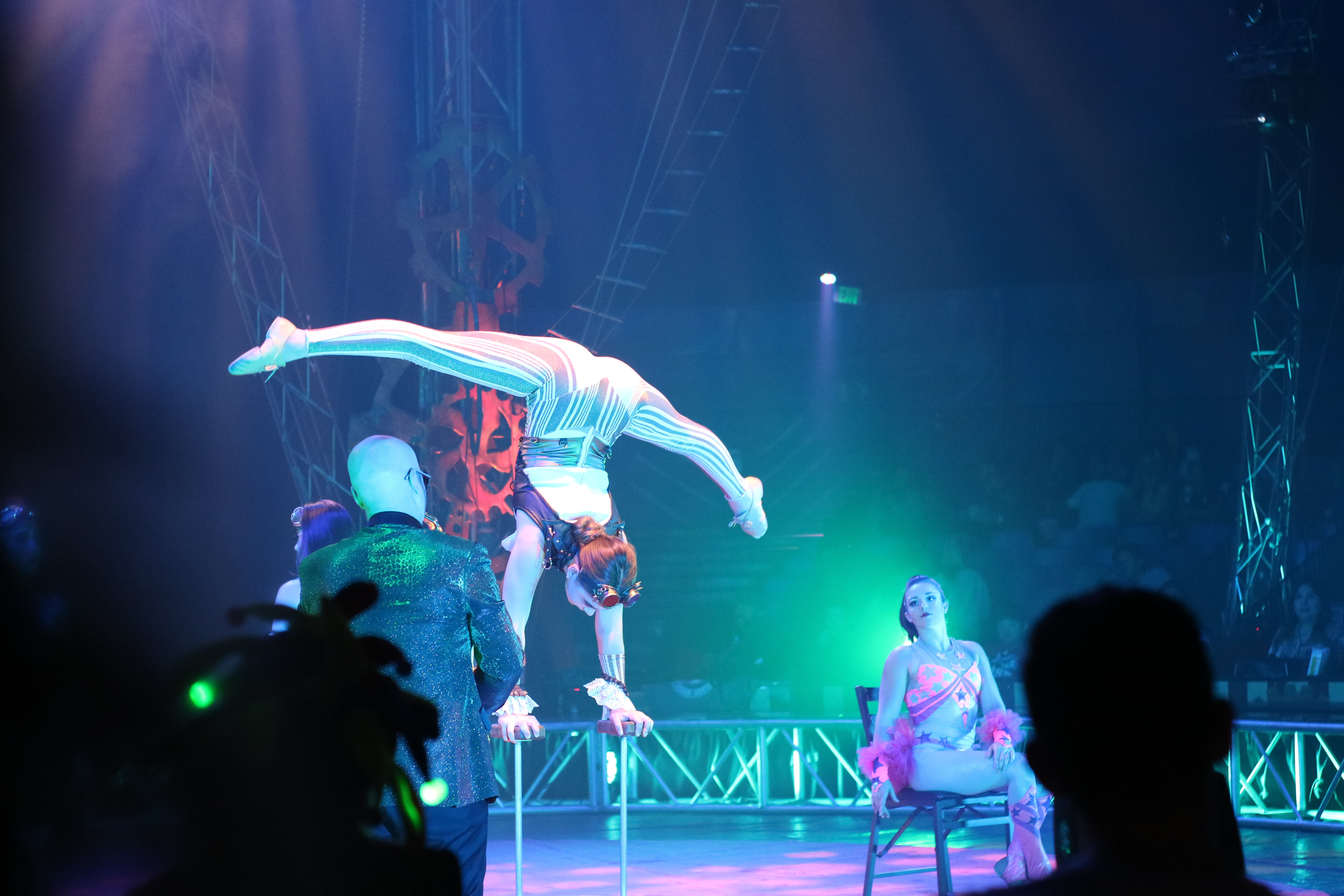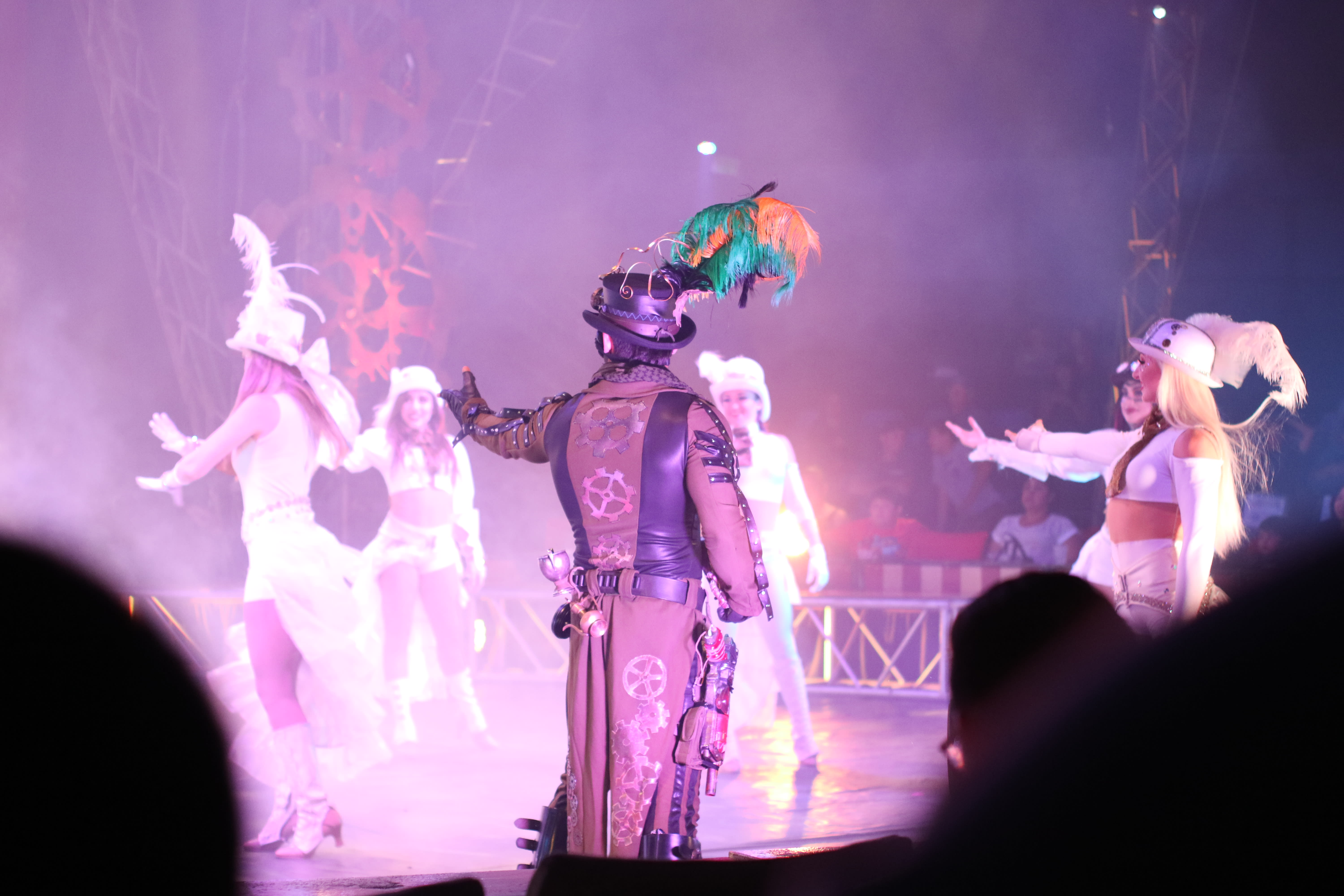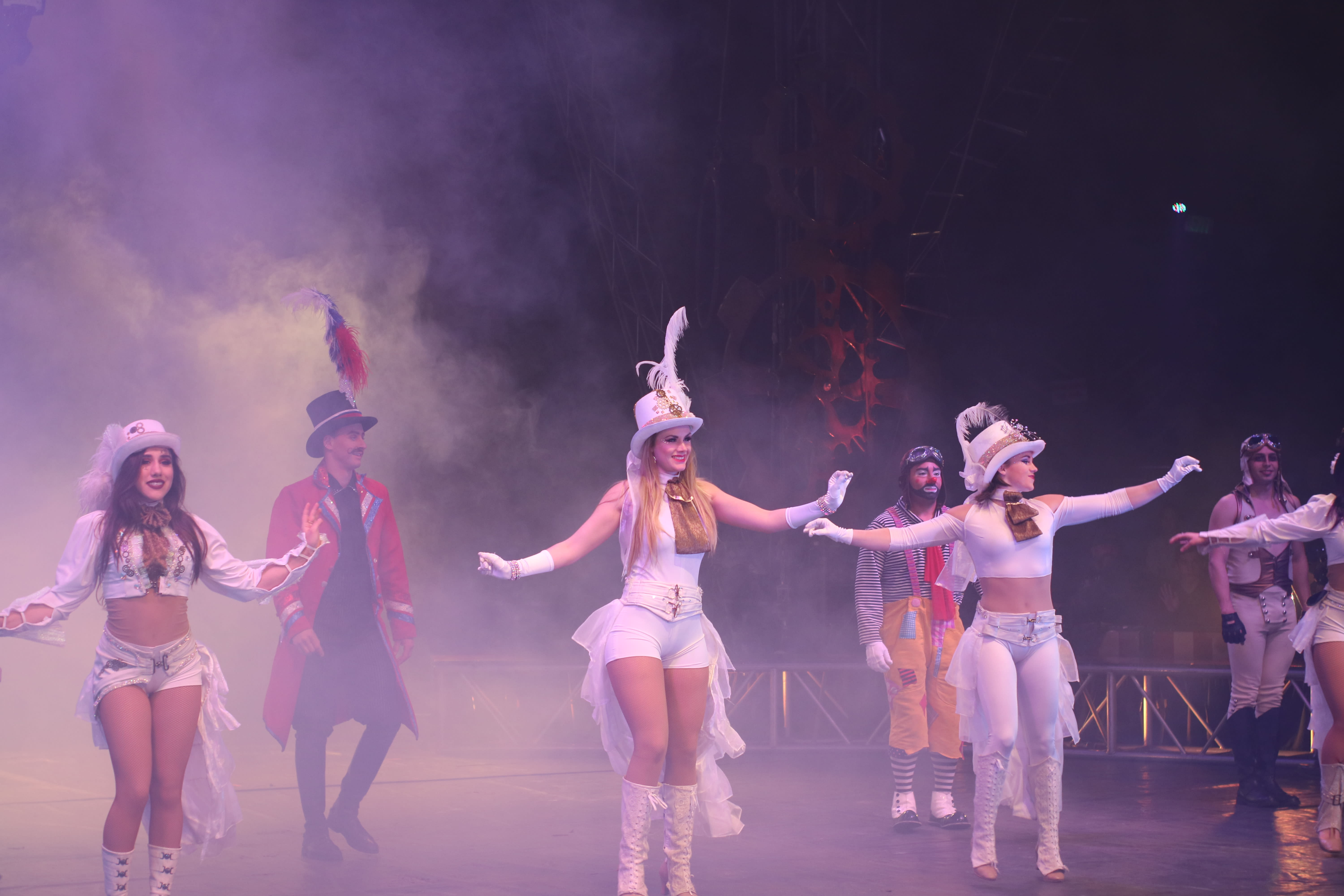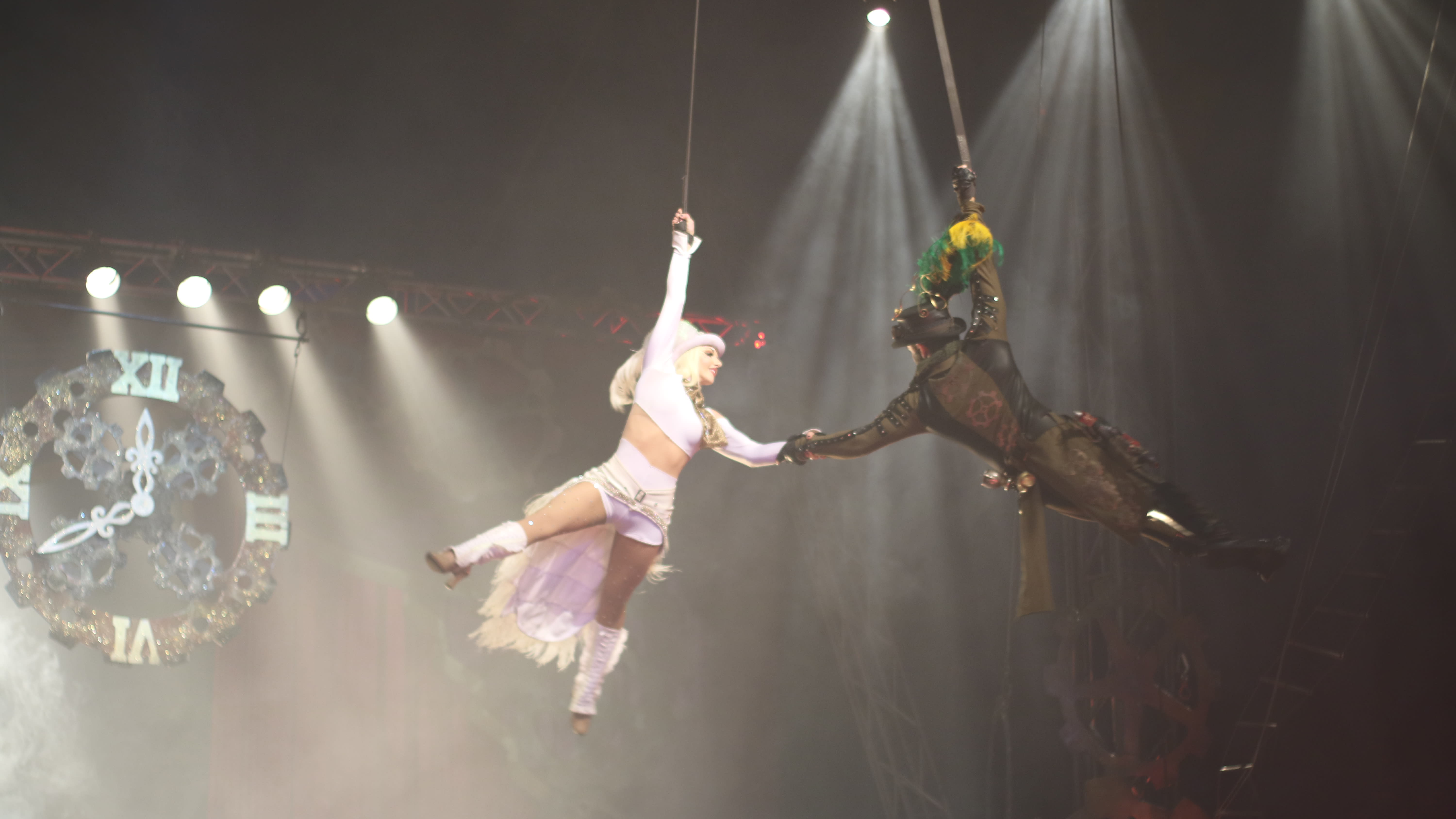 Photos taken by Feast.Fashion.Faves