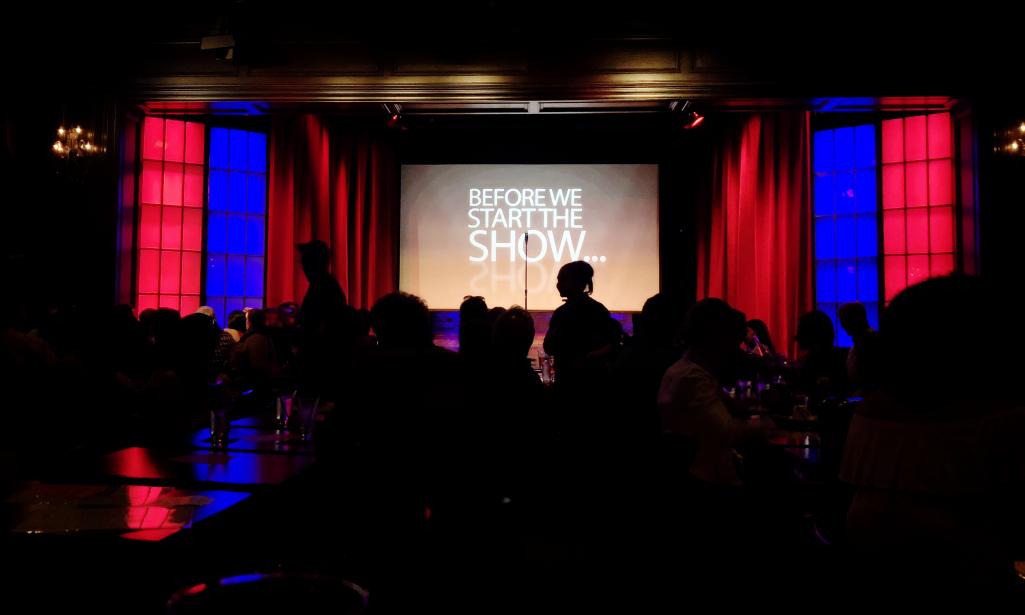 Aside from Irvine Improv's usual impressive line up of comedians, Comedy Juice is no exception and has been added to the schedule this summer, occurring every Tuesday evening through September. This past Tuesday, July 3rd kicked off Comedy Juice nights at the Irvine Improv. The evening makes for a great night out with friends or for a date night, and it definitely is something fun to do over the summer. 
To view the entire Comedy Juice schedule and purchase tickets, click here, and for full FAQs on attending a show, click here. I had a great time with my fiancé Scott at this past Comedy Juice show; we were in dire need of a good date night outing and this event did just the trick. We saw 4 comedians and at the end of it, Scott requested to come back again (if he had his way, every Tuesday night) for a show. Here are a few quick tips if you're planning on seeing a Comedy Juice show:
Arrive early so you can find a good seat (there are booths and shared tables available)
There's a 2 item minimum during the show, but if you plan your evening you can get to the Improv early and have dinner and a drink which will take care of the minimum requirement during the show
As you may know if you watch comedy shows live and in person, is that if you sit at the front, you're more likely to be noticed and roasted by the comedian, so if you don't want that to happen then make sure you get to the Improv early enough to find a seat you're comfortable with
There's no photography or filming during the show so get your shots before or after the show
Enjoy yourself. Profanity and vulgarities are typically involved with the comedians' acts so if you're going to take it too seriously or be offended easily, then do yourself a favor and don't go - you just won't have a great time. But it's all in good fun - come, grab and bite and drink, support comedians and have a laugh!