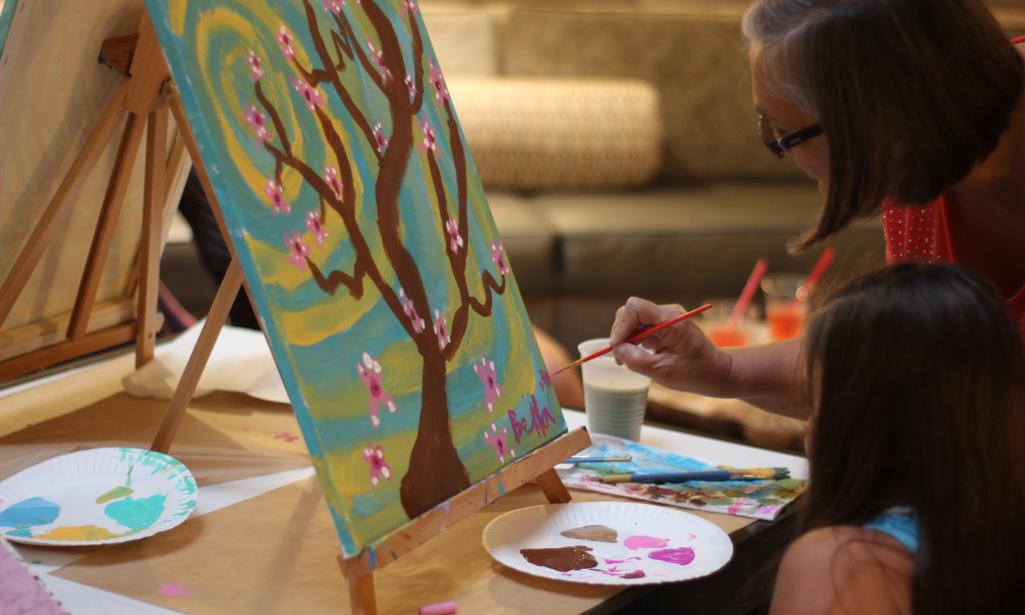 Embassy Suites Irvine celebrates their 30 year anniversary with an unveiling of a $12 million renovation; a top to bottom transformation with a refreshed atrium and lobby, a new restaurant, Vibrante, as well as upscale, updated suites and meeting/event spaces. Along with the modern and elegant elements enhancing the hotel, Embassy Suites is also offering a range of amenities such as a complimentary John Wayne Airport shuttle service, cooked-to-order breakfast, and evening receptions which include appetizers and non-alcoholic and select alcoholic beverages as a part of an open bar.
A very exciting, new offering for guests as well as anyone that wishes to experience it is the Creative Canvas painting classes taught by local artist and author Airyn aka Skinderella. I myself got to join Airyn and the Embassy Suites Irvine hotel guests and guests from around the Irvine area for a painting class last Wednesday to re-create our own blossomed-tree painting that was originally painted by Airyn.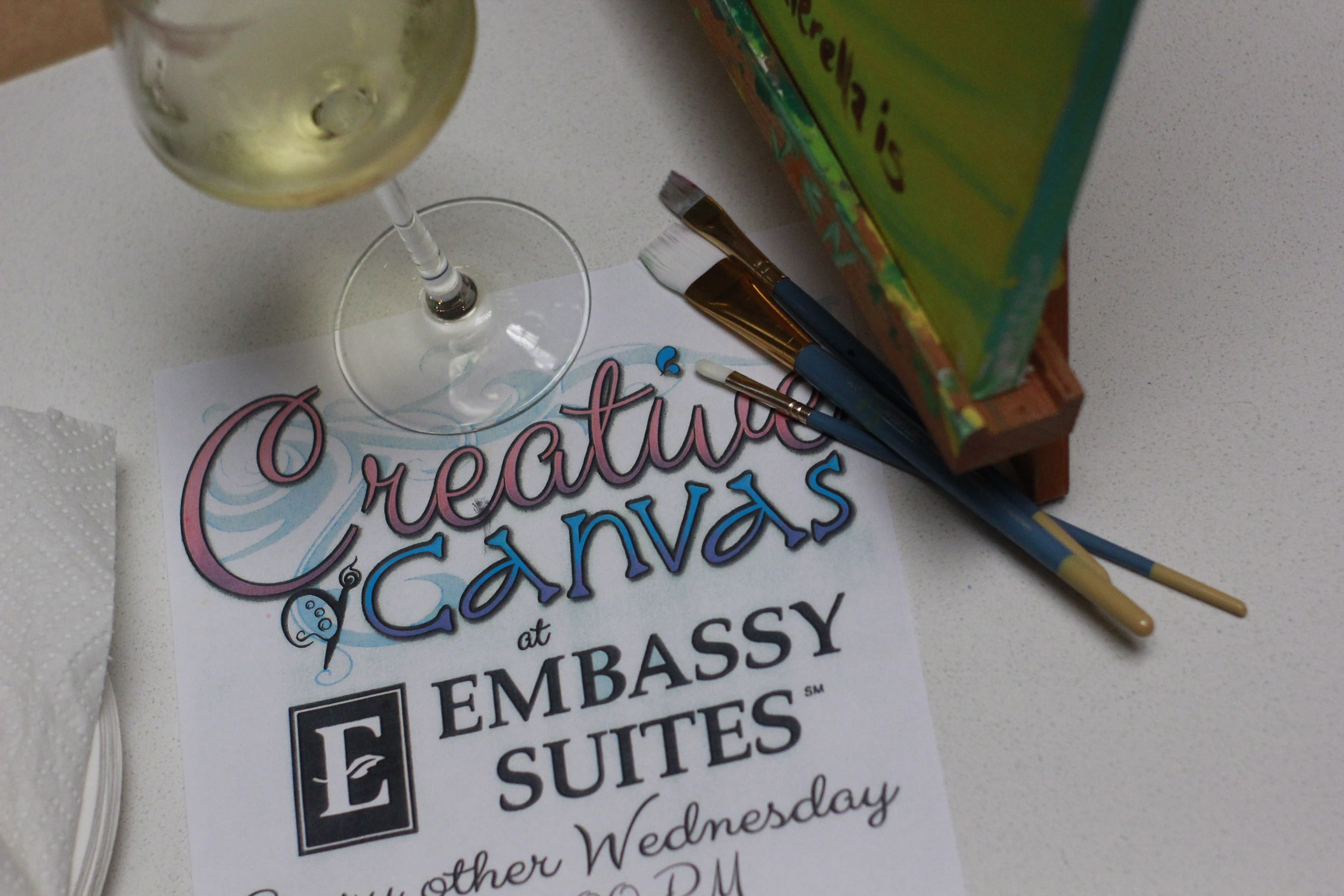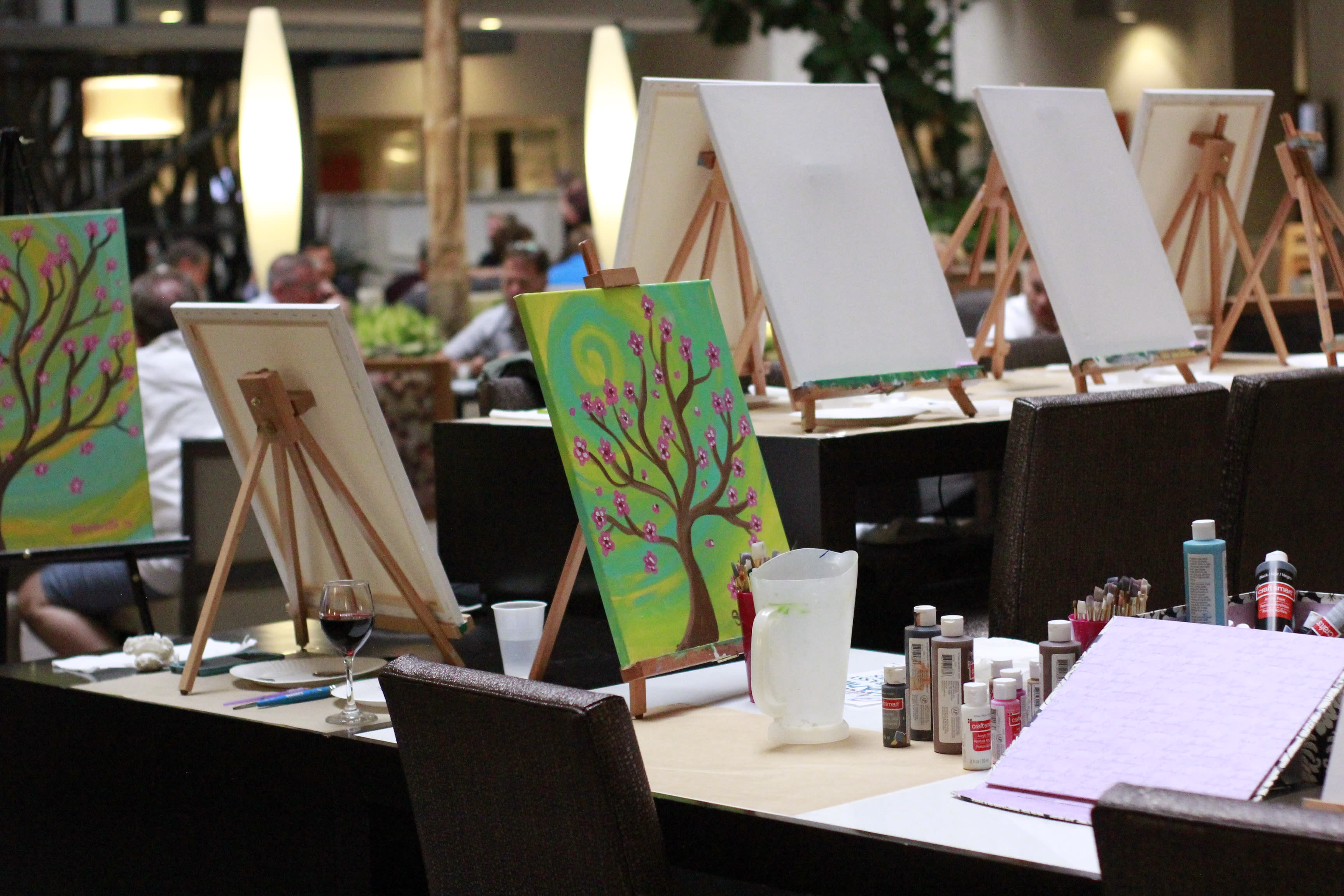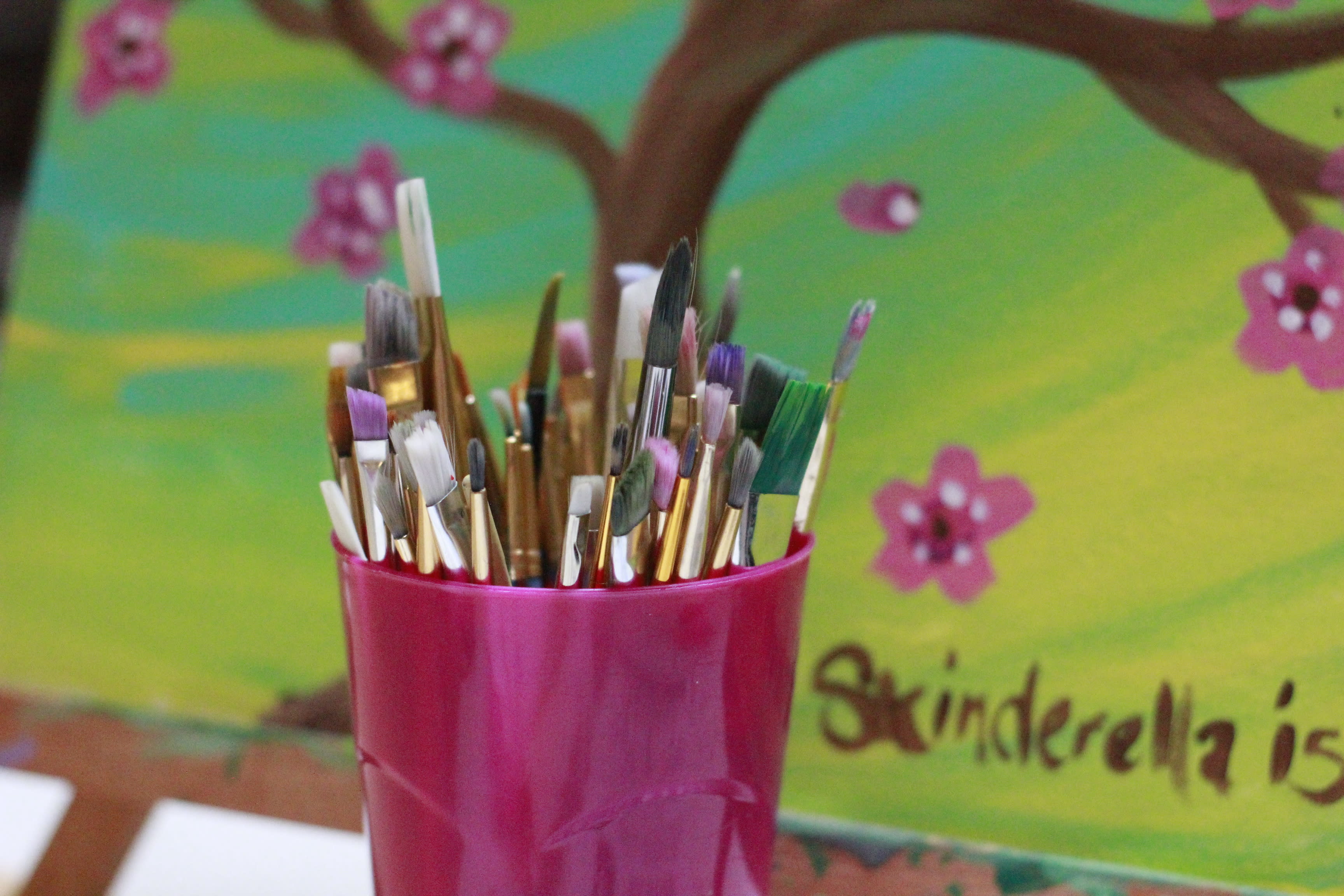 Every guest sits at their own station equipped with a blank canvas, apron, paintbrushes and a plate for paint. Although we were all modeling our painting after the example painting, Airyn mentioned that we were able to choose any color background we wanted to paint, therefore, I decided to paint a navy, turquoise and lavender background for a moodier feel. Some guests wanted to paint different type of flowers and that was 100% encouraged.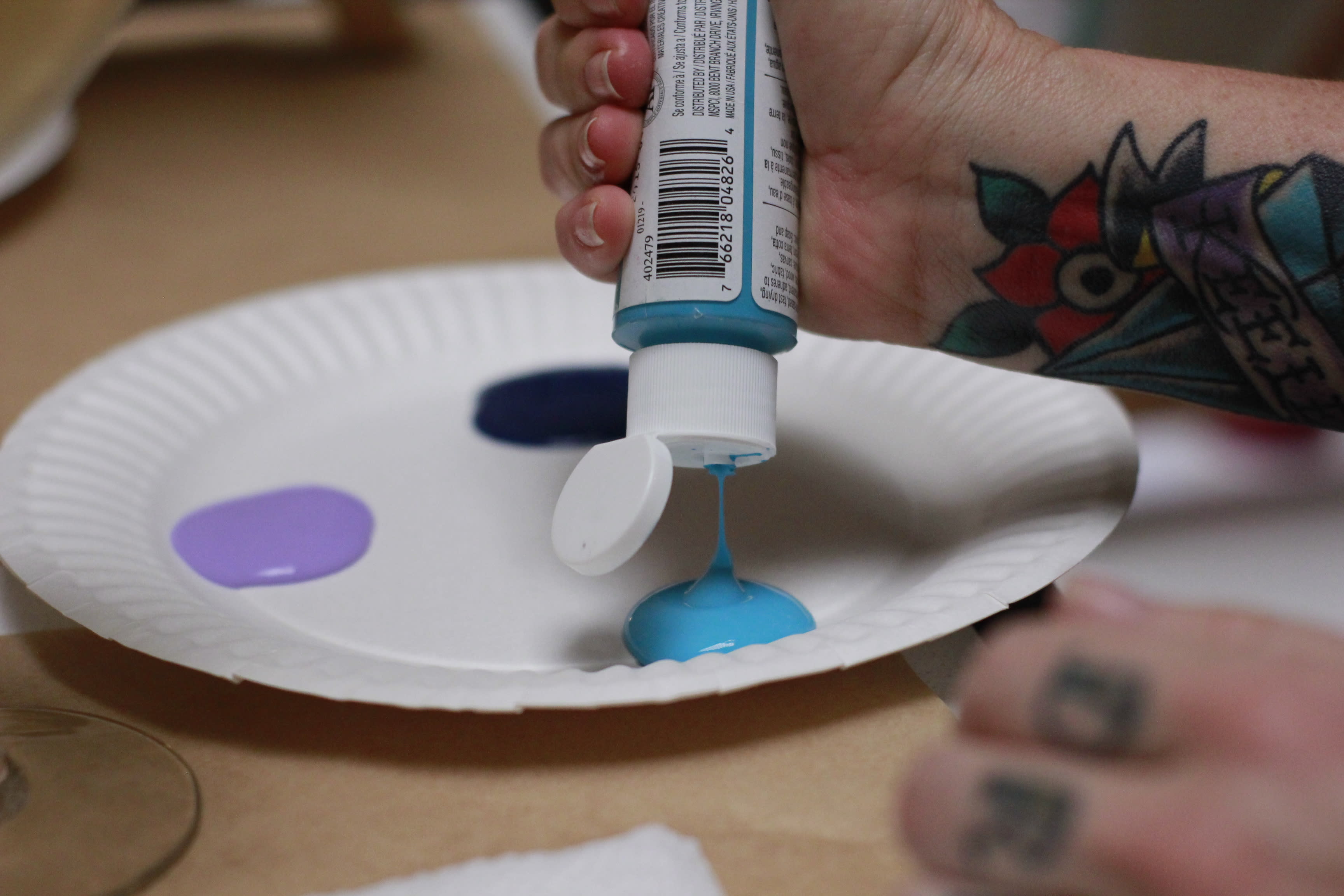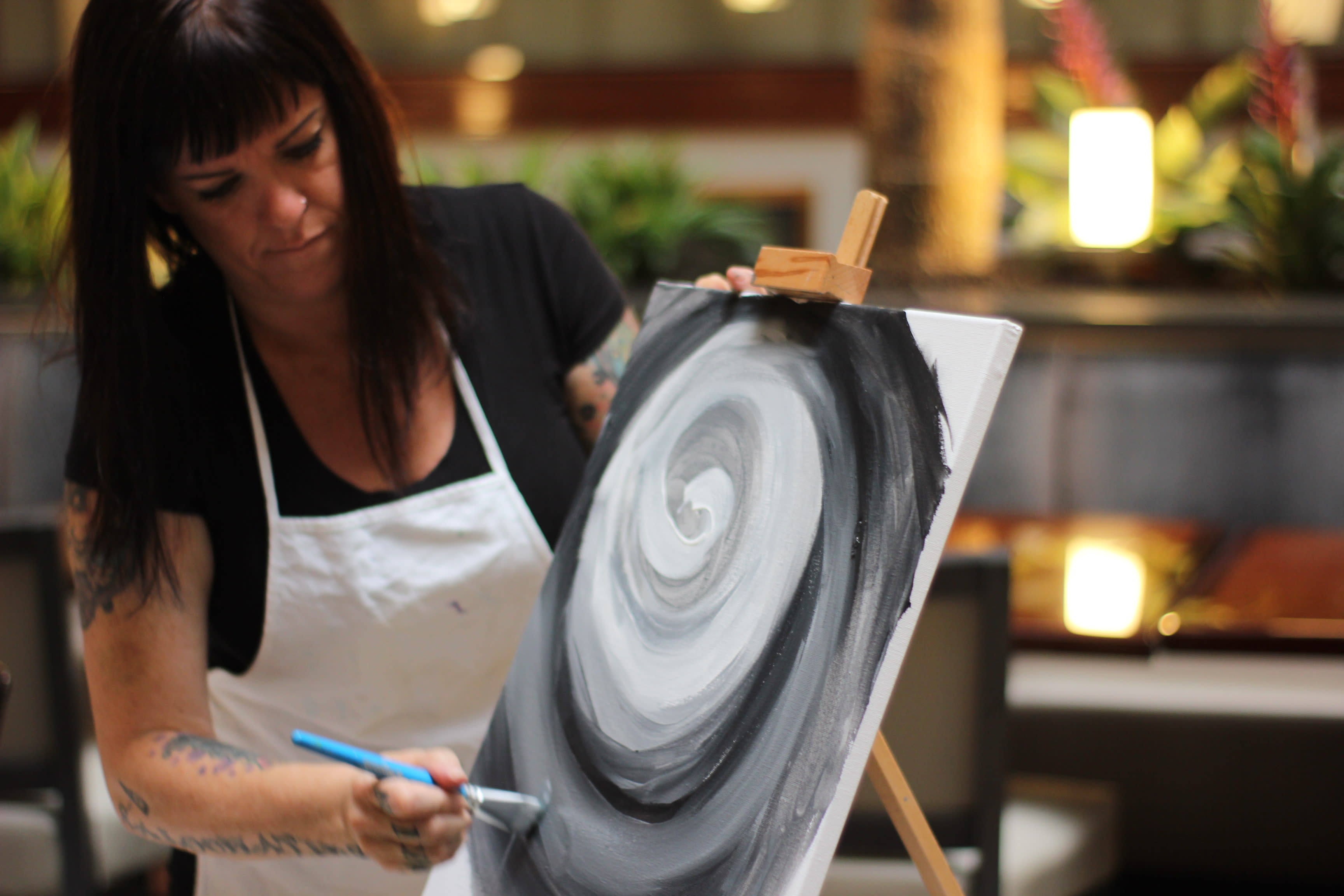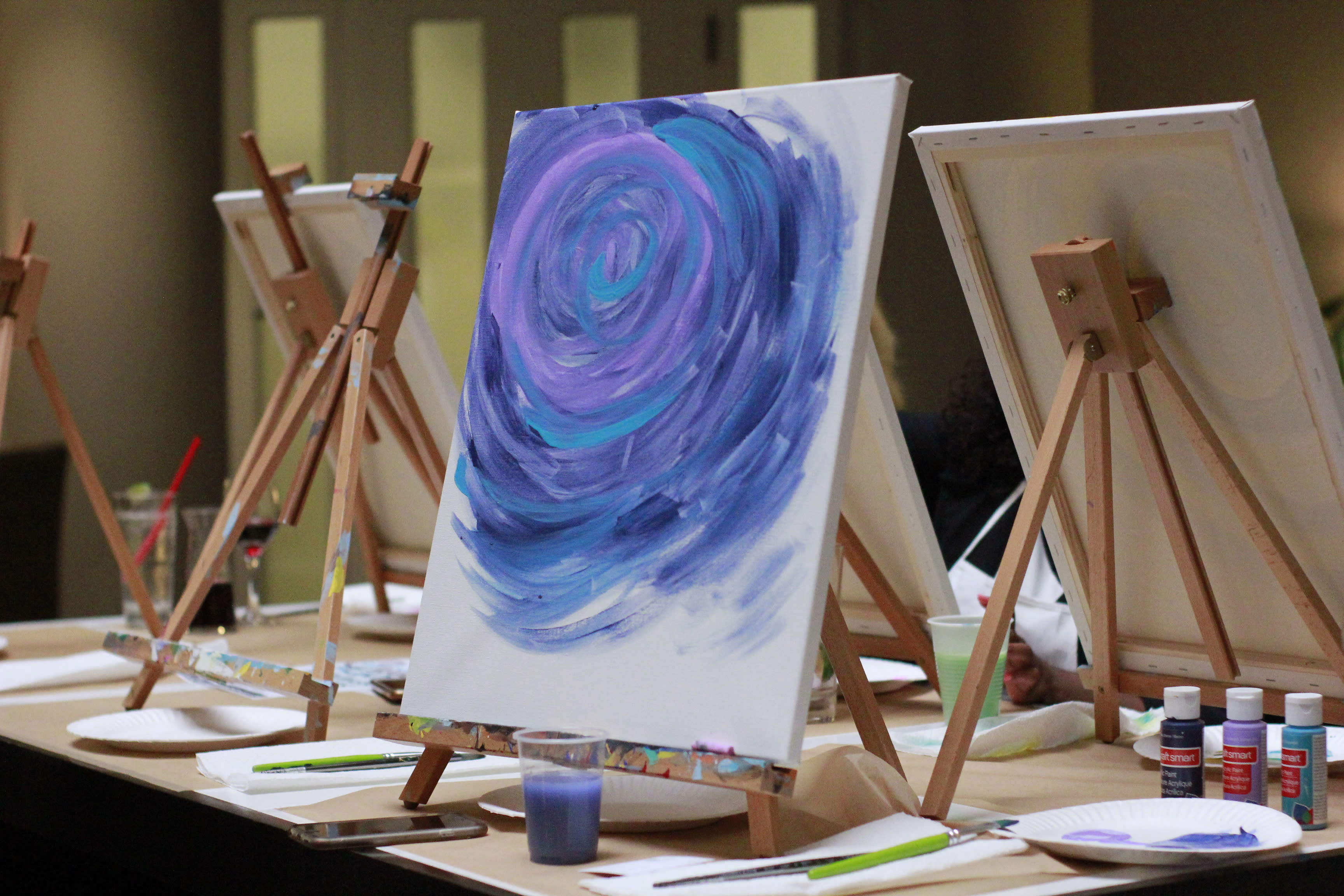 Airyn is an amazing instructor, she's really great at providing clear and helpful visual instructions, as well as assisting for one-on-one guidance. You don't need to have any painting experience to paint a beautiful painting and be able to have fun! As well, the class is great for guests of all ages! While painting, you can enjoy the evening reception (until 7:30pm) if you are a hotel guest, if you are not, the entire Vibrante menu is available for ordering and enjoying. While painting, I enjoyed a glass of wine and Tinga Chicken Flauta (Local Tortillas, Avocado Salsa Fresca, Micro Cilantro), which was absolutely DELICIOUS. I love that there is a handful of gluten-free dishes that do not sacrifice flavor, and ingredients are fresh and locally sourced. Vibrante is a wonderful restaurant to enjoy modernized traditional Mexican dishes; have a formal sit down dining service with business associates or come by for a casual dinner or small plates & drinks with family or friends.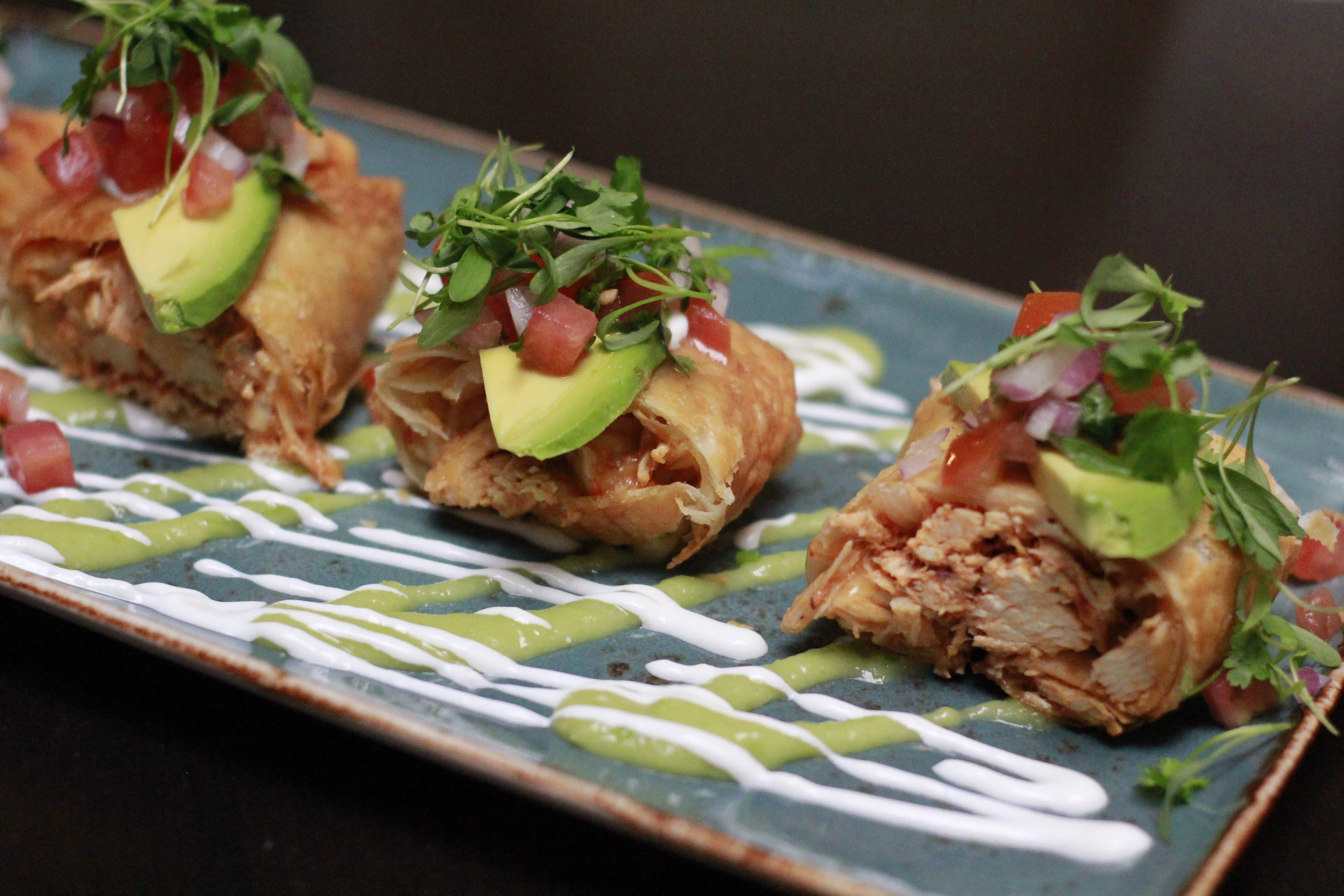 Back to the painting class, it was interesting and fun to see each guests' paintings come to life and to see different personalities and variations in each painting. I always love an art class, there's something therapeutic about it; now add a beautiful location like the 
Embassy Suites Irvine
 and yummy food and drinks from 
Vibrante
 and I'm all set for a great and inspiringly, creative evening. If you want to explore your inner artist or pick up painting again, join Airyn for a Creative Canvas class at the Embassy Suites Irvine next Wednesday, July 6th from 6 pm - 9 pm! Sign up for the class, as well as see what paintings will be painted and class dates! If you are a hotel guest and don't want to have to pack your painting, the 
Embassy Suites Irvine
can SHIP your painting home to you!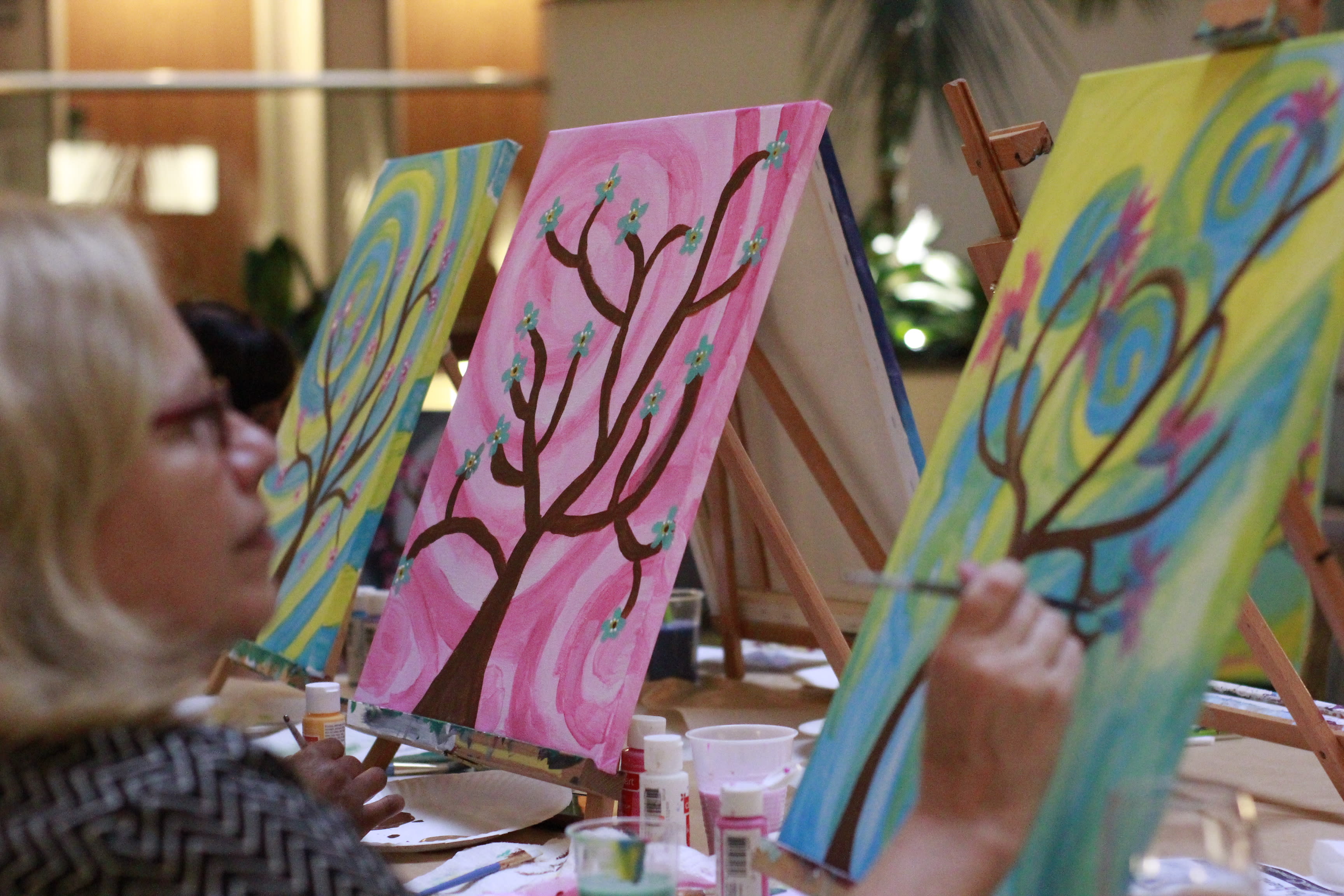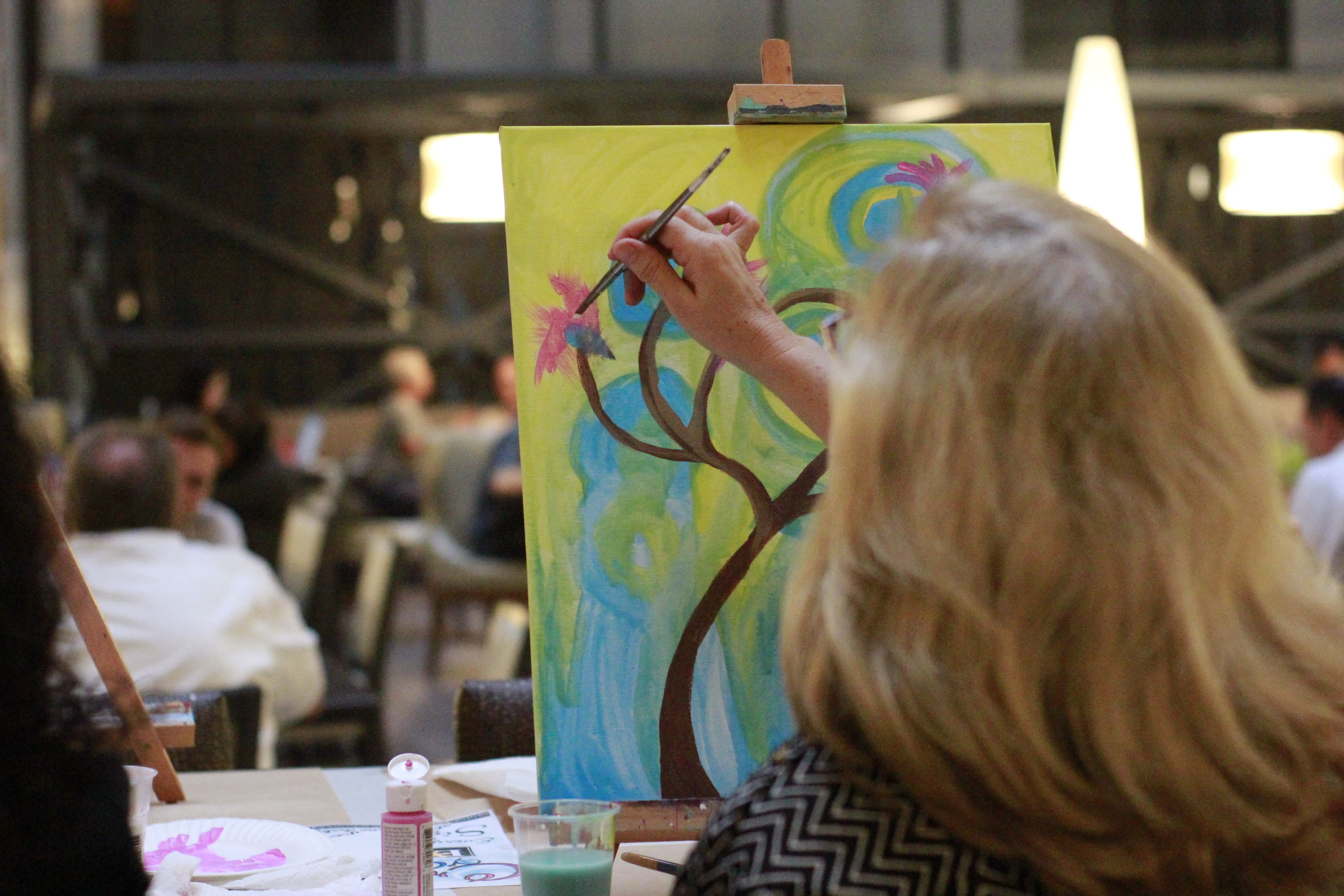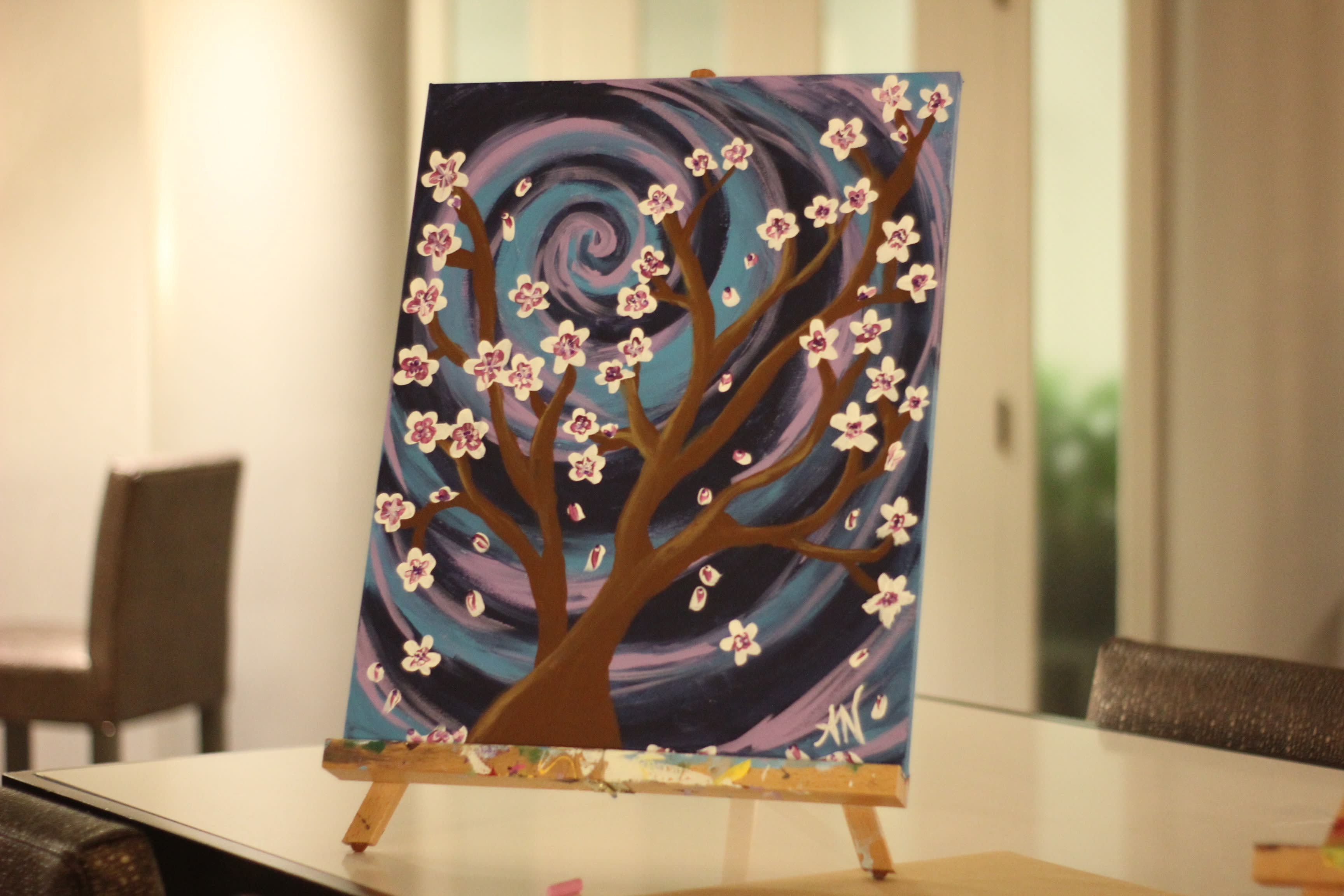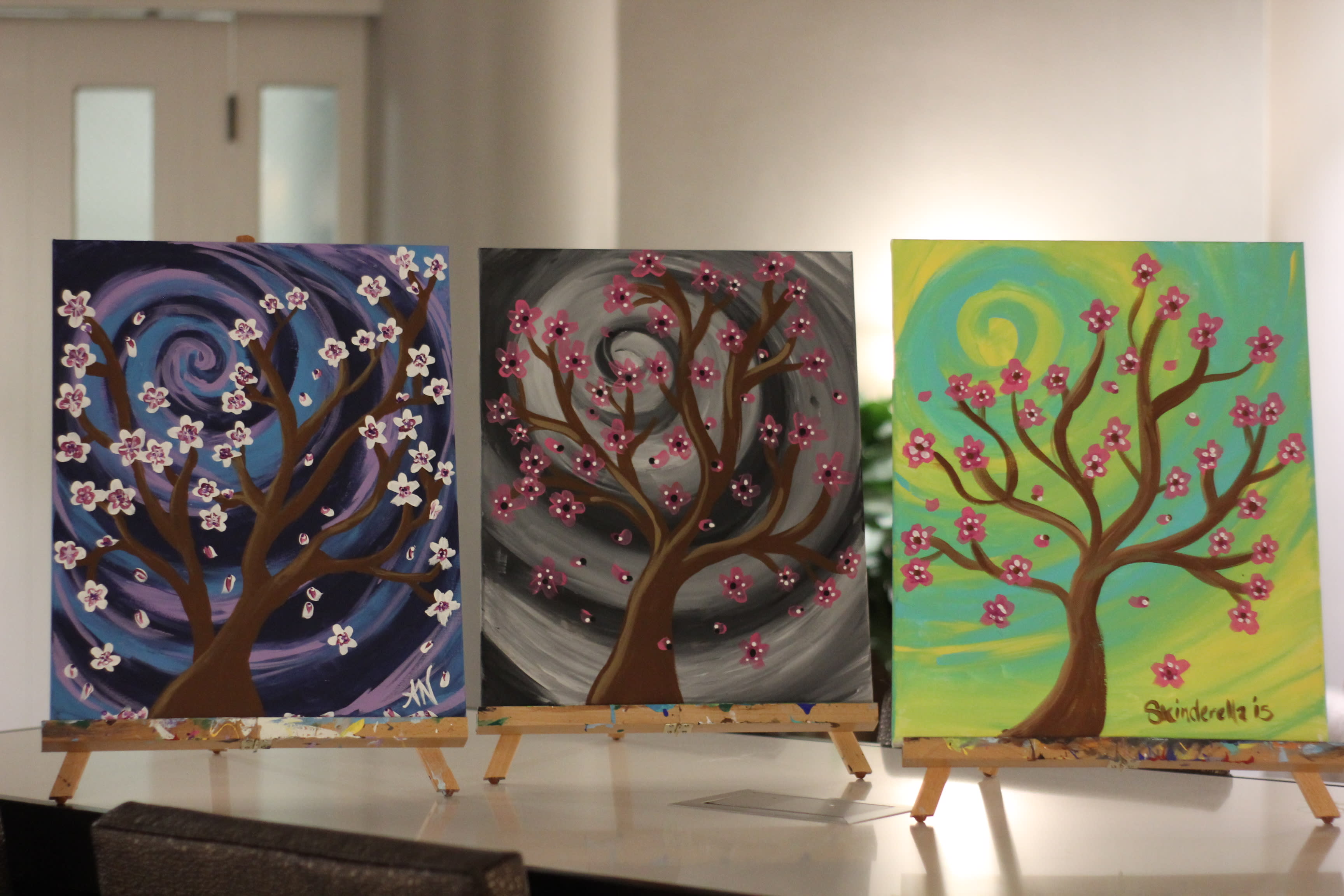 Happy Painting!