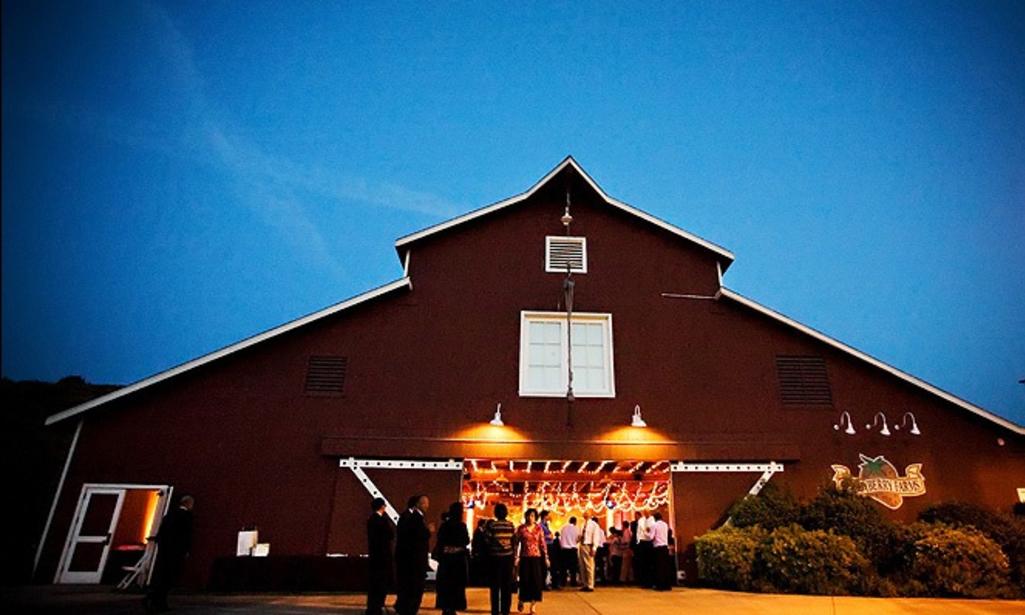 Strawberry Farms Golf Club Big Red Barn
Hosting an event or meeting in Irvine and want to try something a little different? Opt for one of these unique alternatives for your next get-together, and you'll be sure to impress your attendees. As always, be sure to reach out to Destination Irvine for assistance with planning just about every detail of your event.
THE PERFECT ESCAPE
Oak Creek Golf Club is a hidden gem among O.C. venues, complete with a serene, park-land environment that allows guests to experience the natural beauty of the setting amid Spanish-inspired architecture, lush landscaping and a backdrop of majestic mountains. The venue's 2,611-square-foot Heritage Room is ideal for up to 200 people, while the grounds and outdoor space—including the event lawn, pergola, and terraces—hold up to 500, whether it's for tournaments, weddings, private parties, or corporate and social events. "Oak Creek Golf Club specializes in affordable and elegant gourmet catering and golf tournament services, surrounded by the beauty of one of the best Orange County golf courses," says General Manager Jim Goss. "Our seasoned design experts and superior staff will provide an exceptional experience for you and your guests. Each event at Oak Creek has its own style. Our staff will design a unique atmosphere for your event to make your special day memorable." An added bonus? Despite its private atmosphere, the golf club is situated between the convergence of the 5 and 405 freeways, making it one of the most central locations to host an event in O.C.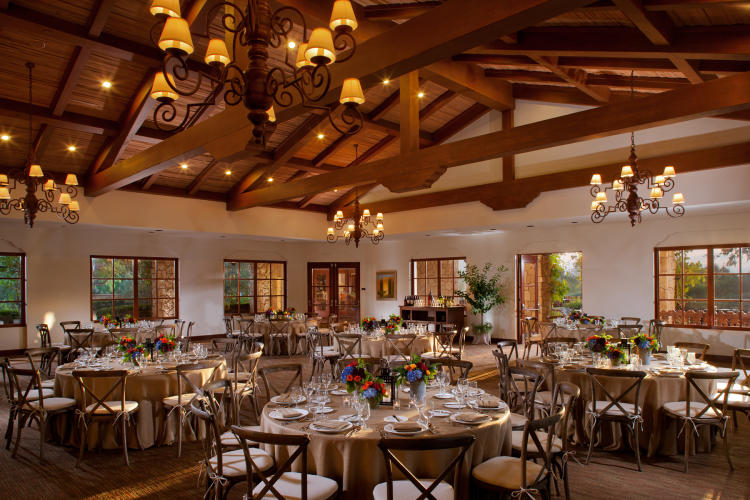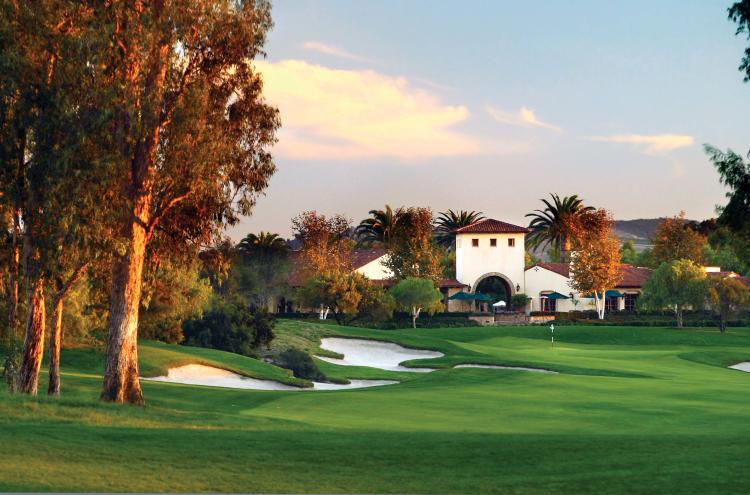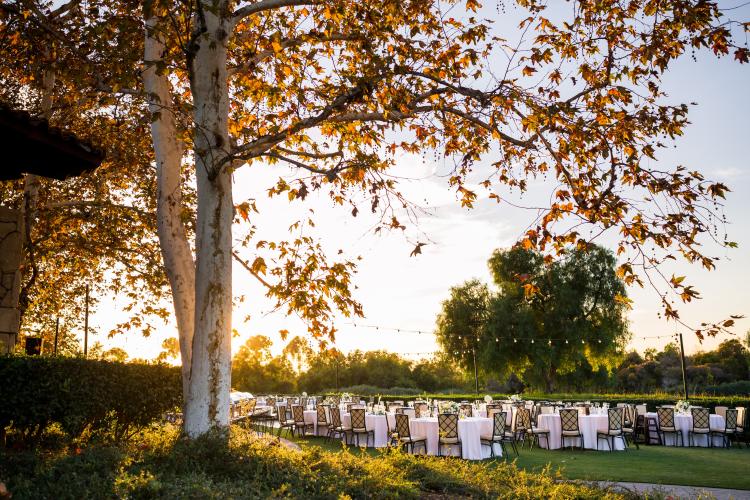 OUT OF THE NORM
Nestled in a charming locale at the end of a white picket fence-lined road and surrounded by rural beauty—just a half-mile from the freeway—Strawberry Farms Golf Club offers a Clubhouse Conference Room and Big Red Barn that are anything but typical when it comes to the usual banquet or conference room settings. As for the barn, think a wood plank dance floor, iron and crystal chandelier, and globe lights strung across the wood beam ceiling. In addition to 5,000 square feet of event/meeting space suited for casual and formal groups of eight to 250—for golf tournaments and banquets, corporate meetings and special events—this destination also is known for its full-service restaurant, delicious meals and great service that includes full-service coordination if needed. Weddings also are a common occurrence at the golf club, which offers the ideal spot on a lawn area adjacent to its Terrace Veranda. "Many guests assume we are a private club, but we are open to the public and have a full-service restaurant," says General Manager Patti Ross. "We are happy to work with all planners—whether it's a small or large, casual or formal event."