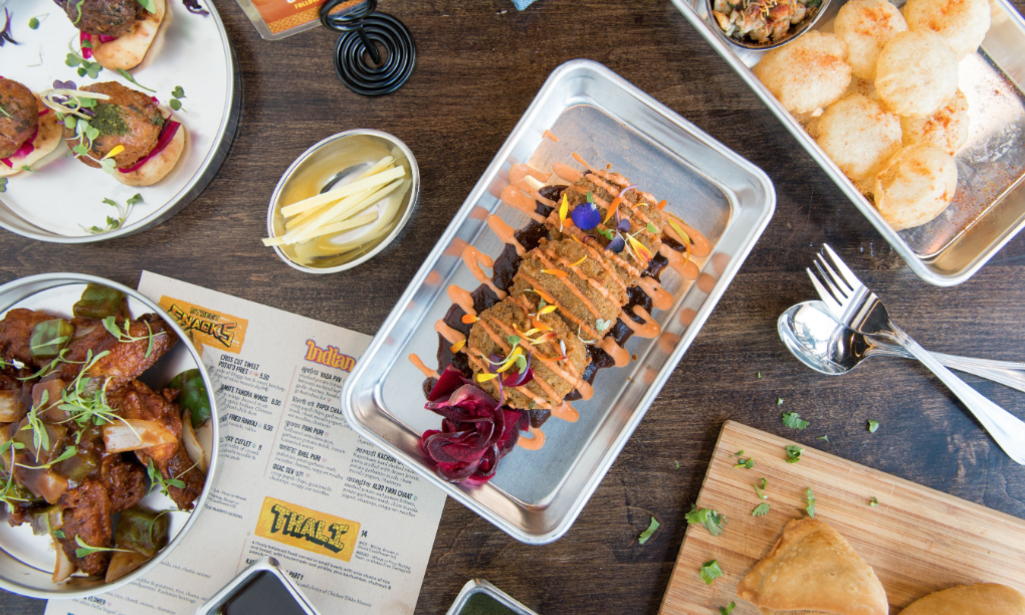 Foodies, prepare your taste buds for something spectacular coming to Irvine in 10 days. Curry Up Now, an innovative Indian fast casual concept known for its Indian-inspired burritos, tacos, poutine and more, is planting roots in OC and celebrating the Grand Opening of its first SoCal location at the Irvine Spectrum on Wednesday, 1/29. Beginning at 11:00am, the first 100 guests in line will receive a FREE Burrito or Bowl of their choosing, like the concept's signature Tikka Masala Burrito, Hella Vegan Burrito stuffed with a samosa, Punjabi By Nature Bowl, and more.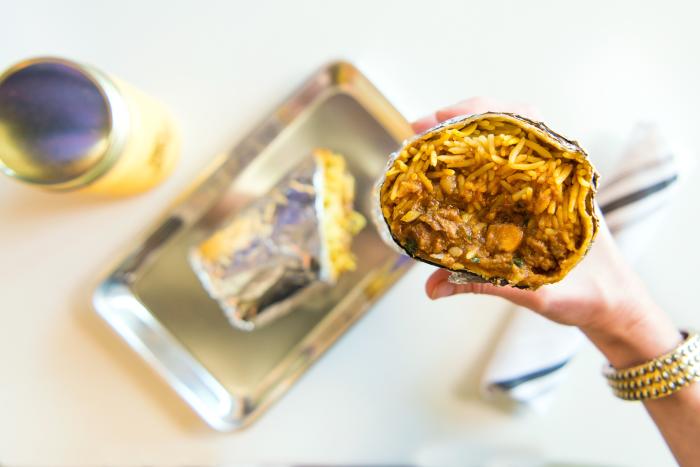 Curry Up Now started as a food truck in 2009 by husband and wife duo, Akash and Rana Kapoor. The couple wanted to share the food and flavors of their homeland, India, with American consumers, and decided to adapt their favorite dishes like tikka masala, samosas, and naan into formats that were popular in the U.S. What resulted was a menu packed with creative, innovative spins on Indian cuisine like Deconstructed Samosas, Aloo Gobi Tacos, Naughty Naan flatbread pizza, Quesadillix, and much more. The concept currently has three food trucks and eight restaurants across the country, with the newest outpost in Irvine!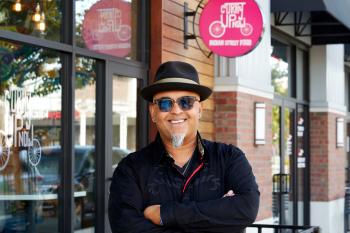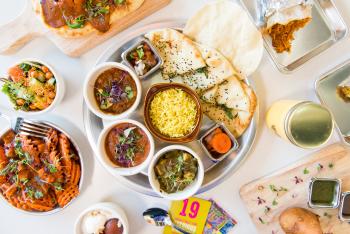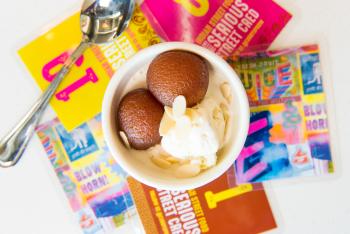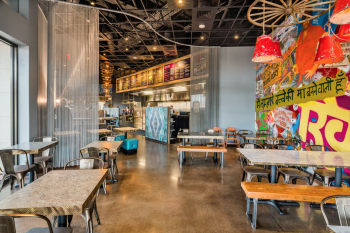 "We've been anticipating this grand opening for months, so we're thrilled to finally share Curry Up Now's innovative Indian dishes like Tikka Masala Burritos and Sexy Fries with the greater Orange County and Irvine communities," said Vishal Chopra and Manpreet Behl, two of Curry Up Now's Southern California franchisees. "Irvine's diverse food scene is a perfect match for Curry Up Now's innovative menu, so we're hopeful that this new addition to the Irvine Spectrum will bring in a new crowd and spike interest for Indian cuisine." 
In the last ten years, the Kapoors have expanded the Curry Up Now empire to include three food trucks, eight brick-and-mortar restaurants spanning coast to coast, and a globally-inspired craft cocktail bar concept, Mortar & Pestle, that is housed within select Curry Up Now restaurants. Curry Up Now currently has over 50 franchise and corporate locations in varying stages of development across the United States, with openings coming soon in Sacramento, Calif., Hoboken, N.J., and Fort Union, Utah.  In 2020, Curry Up Now anticipates opening 12 additional locations across the country.
"As a San Francisco-based company, we've had our eyes on Southern California expansion for quite some time, so we're very excited to introduce our imaginative, playful, and innovative menu to the people of Orange County and Irvine," said Akash Kapoor. "We've found great partners in Vishal, Manpreet, and the rest of the franchise group and know they have the drive and vision to expand Curry Up Now throughout all of Southern California."
Press Release, Info & Images c/o AJENDAPR