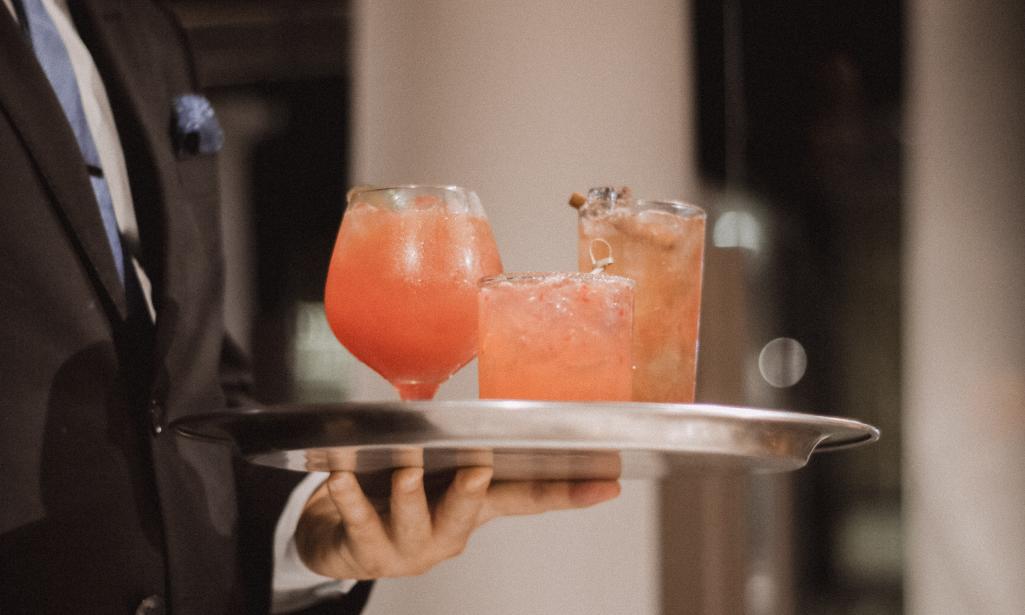 The holiday season is certainly not complete without good food right? I had the pleasure of experiencing Davio's Northern Italian Steakhouse a few weeks after their Irvine location opened and I can't say enough good things about this East Coast culinary staple. At the heart of Davio's is a rich family tradition of delicious food from Northern Italy; created by Chef/Restaurateur Steve DiFillippo, Davio's Northern Italian Steakhouse "serves an array of carefully sourced and seasonally inspired Northern Italian cuisine featuring handmade pasta, fresh seafood and salads as well as prime aged Brandt Beef. Gracious hospitality and an attentive dining room staff provides every guest an exceptional experience." 'It has always been a dream of mine to open a restaurant in California…. I just can't believe the time has finally arrived to open and what could possibly be better than being in Irvine. It's very exciting for us to be here. We can't wait to meet our guests and become part of this wonderful community.' said DiFillippo about the newest Irvine location before its opening. 
Davio's Northern Italian Steakhouse is essentially everything I'm looking for in a dining experience; they've got an amazingly fresh raw bar and a wide variety of Northern Italian dishes; also have gluten free menus for breakfast, lunch and dinner; a beautiful and spacious inside and outdoor dining spaces; and very hospitable and knowledgable staff. My favorites from the restaurant include, the raw bar options of course, the meatball and the truffle gnocchi. I almost forgot dessert; I don't think anyone can mess up dessert and the decadent chocolate cake and panna cotta are a must when at Davio's (save room)! Visit Davio's Northern Italian Restaurant and during this upcoming holiday special and recently launched Happy Hour:
Davio's Feast of the Seven Fishes on Christmas Eve
Celebrate Christmas Eve in true Italian tradition with Davio's Feast of the Seven Fishes dinner. The Feast of the Seven Fishes, known as La Festa dei Sette Pesci, is a deeply rooted Italian Christmas Eve tradition, originating in Southern Italy and honoring the vigil prior to a religious holiday when no meat was served. From 5pm to 10pm on Christmas Eve, Davio's will serve a special three-course prix-fixe menu for $75 per person (excluding tax and gratuity). Guests will enjoy the following dishes: BENVENUTO (Beets, Crab, Swiss Chard, Crispy Shallots, Fennel Aioli), ANTIPASTO (Seafood Croquette, Shrimp, Barramundi, Oysters, Spicy San Marzano Tomatoes, FARINACEO (Tagliatelle, Nantucket Bay Scallops, Truffle Butter), and PIATTO DELLA VIGILIA (Pan Seared Halibut, Crispy Anchovies, Turnip Purée, Bagna Cauda Sauce). The a la carte menu will also be available. Reservations are recommended and can be made by calling 949.477.4810.
Davio's Northern Italian Steakhouse Launches Happy Hour
Davio's at the Irvine Towers has launched a Happy Hour menu in the bar, and it's available from 3-6pm from Sunday-Fridays. A variety of menu items and cocktails will be available for $9, with standout options including American Kobe Beef Meatball Sliders, Tuna Crudo with pumpkin seeds and citrus, Oysters Rockefeller, Crab Meat Deviled Eggs, along with cocktails (which will rotate weekly) like the Margarita and Rocks Manhattan, among other options. Full menu available here: http://davios.com/irv/events/happy-hour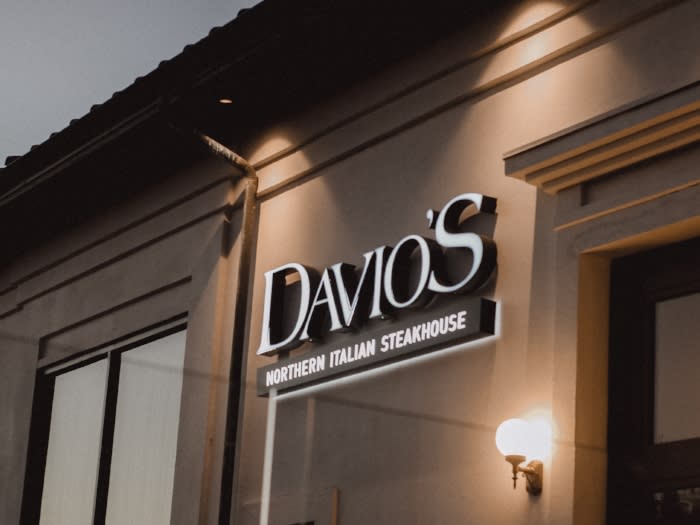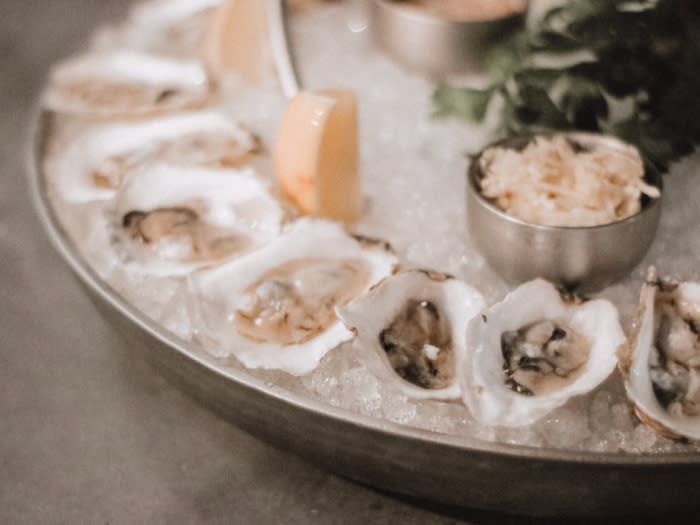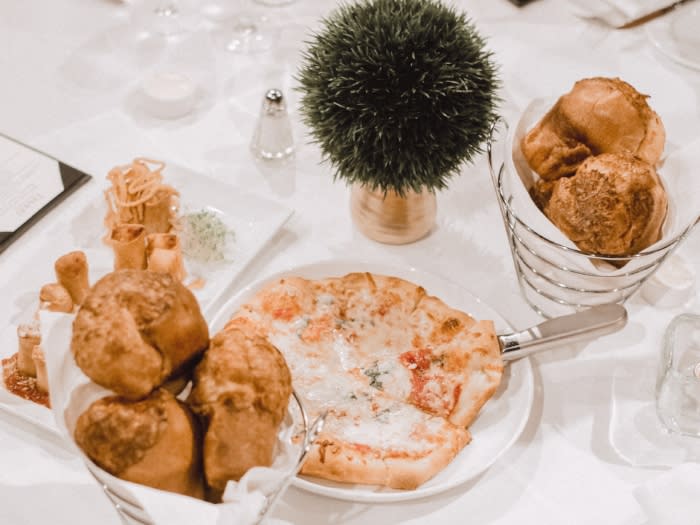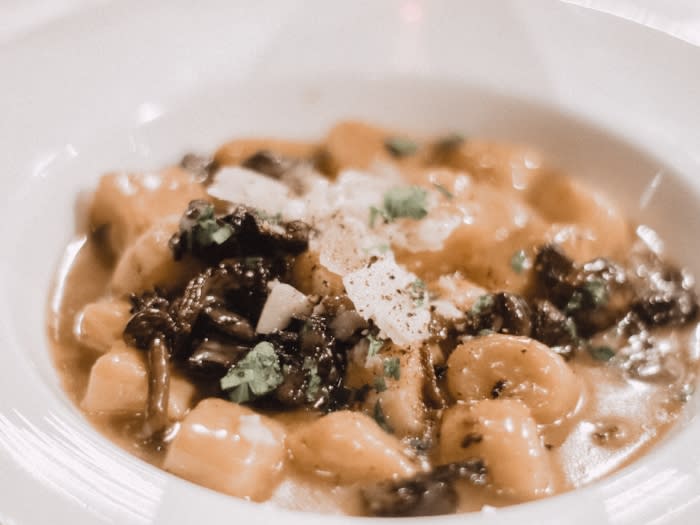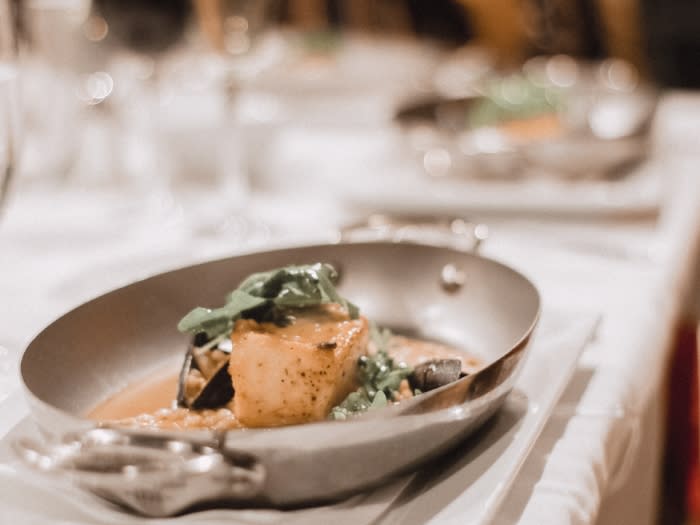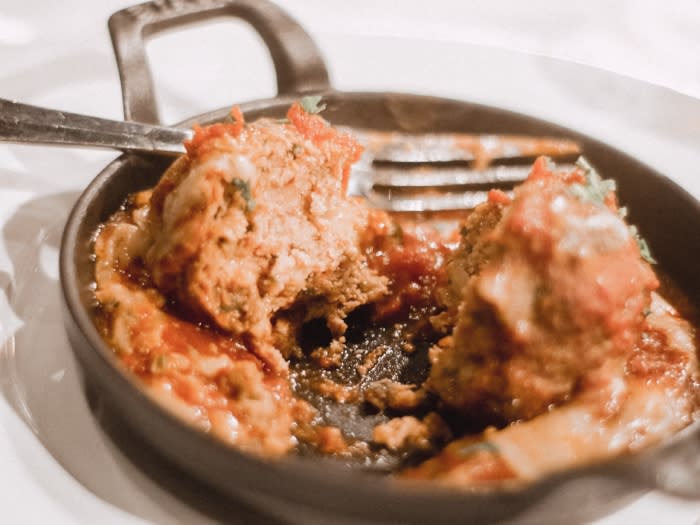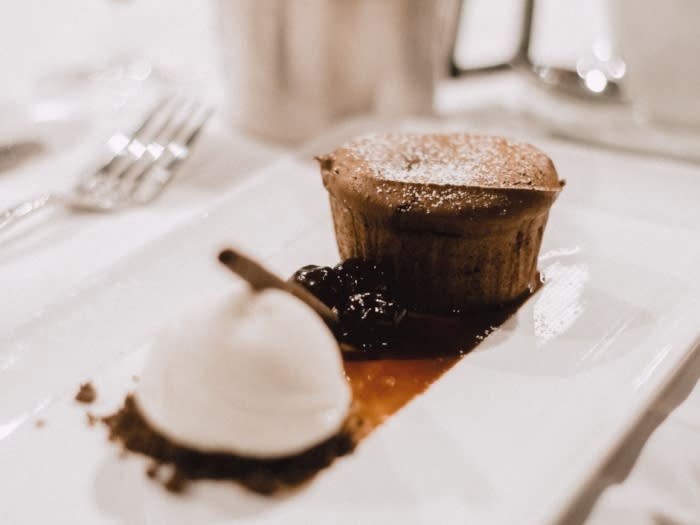 Promo photos provided by Ajenda PR, all other photos provided by Feast.Fashion.Faves