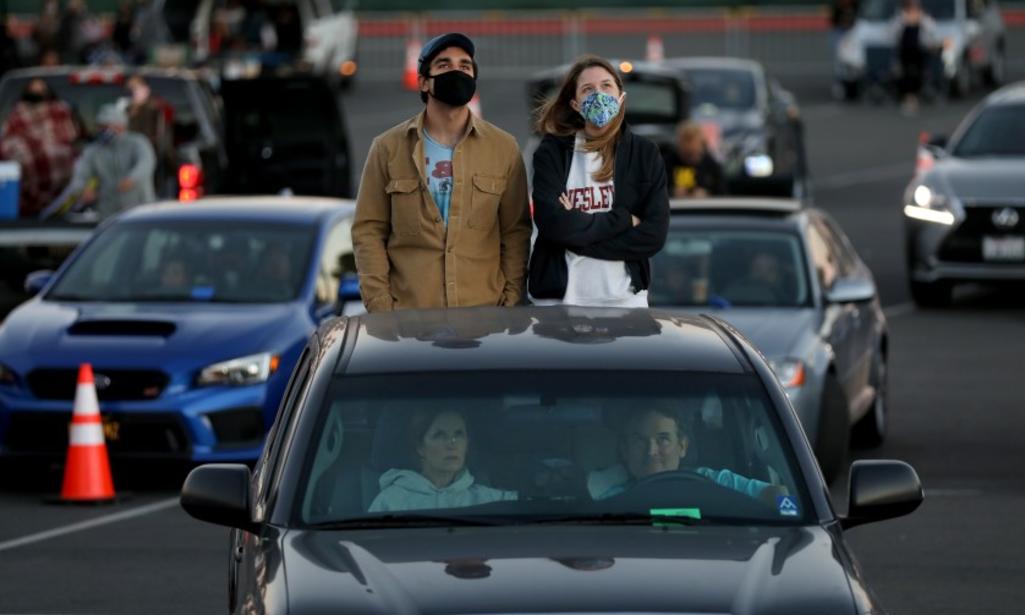 It's not the summer we imagined. These months are supposed to be filled with festivals, fairs and concerts. Instead, we face a seemingly endless stream of cancelations and open dates in our calendars. 
But fear not! Creativity has met the pandemic challenge and live music will be played in Orange County! Outdoor music venues are being transformed into Drive-Ins this year in order to preserve social distancing. Sure, the experience may feel a little different, but the music will be the same. Musicians have been exceptionally hard hit this year as most venues have closed. Check out one of these live concert events and show your support for live music. Let them know the show must still go on!
Fab Four Beatles Tribute - OC Fairgrounds 

FRIDAY, JULY 31 and SATURDAY, AUGUST 1
7-9pm
The popular Beatles tribute band will be performing two, hour-long concerts each night. Hurry to purchase tickets as they are going fast! Enter at the Fairgrounds Main Gate and you will be directed where to park. Bring your own treats and turn your car into a private luxury box! Tickets must be purchased in advance. 
Click Here for available shows and all event information.
Irvine Summer Drive-In - OC Great Park
Irvine residents may be missing our backyard music venue, FivePoints Ampitheater, but the music plays on in a new way! As part of the summer series of live music and movies, Irvine residents can enjoy free concerts in their car. Tickets must be purchased in advance and are limited to those who live in Irvine. 
Saturday, August 1: Southland Mega Groove concert (Rocking the Decades), with an intermission performance by Irvine High School Youth Team Akustikoff finalists Haley Tran & Nathan Nguyen

Saturday, August 15: Tijuana Dogs concert (Dance Party Rock), with an intermission performance by Irvine High School Youth Team Akustikoff winner Ana Carvalho

Saturday, August 29: Yachty by Nature concert (Groovy Soft Rock)
To reserve your spot and get event information, Click here.