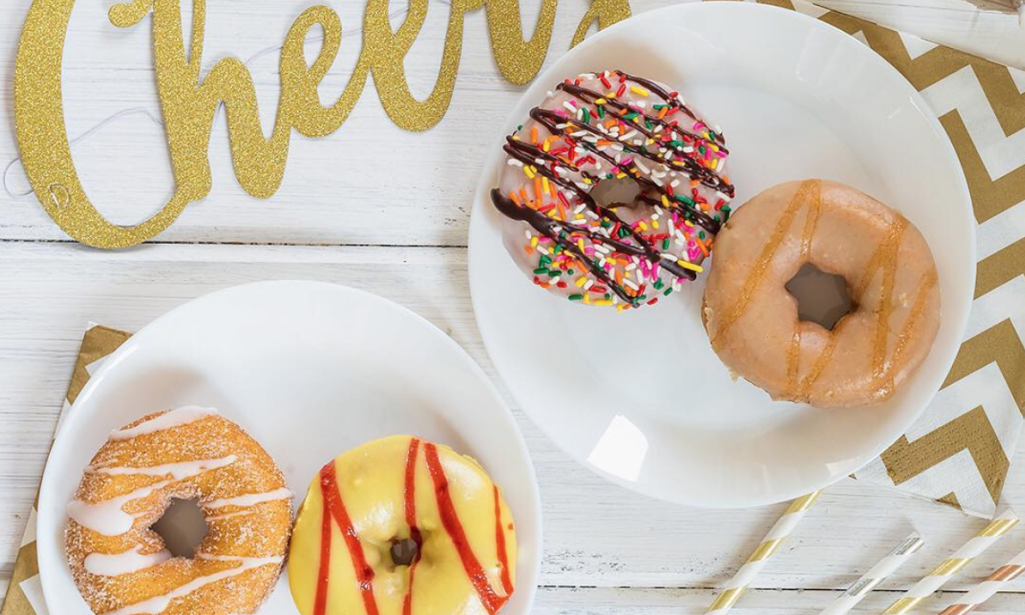 Calling all donut lovers! Duck Donuts has brought their made-to-order donuts and unique coffees to TRADE in Irvine and will grand open next Thursday October 25th! Duck Donuts offers warm, delicious, made-to-order donuts, as well as photo-worthy coffees. Their menu is the perfect balance between trendy and traditional, satisfying your cravings for a flavorful donut, but still making you want to take a photo first. Customize your own donut by choosing from a variety of coatings, toppings and drizzles, allowing for endless combinations. Build your own picture-perfect (or dozen) donuts.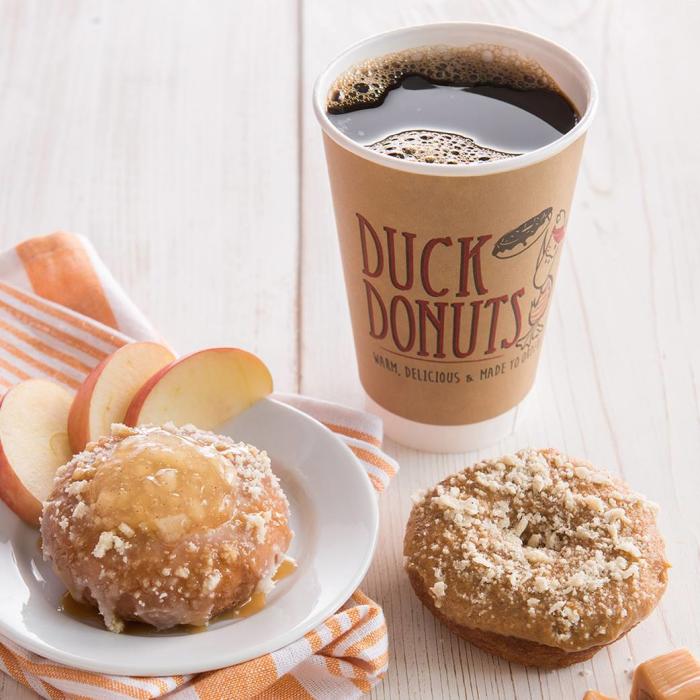 Originating in the Outer Banks of North Carolina, over the past 12 years Duck Donuts has perfected their process; their signature vanilla cake donut is freshly made the moment you order, so that your donuts are consistently awesome, no matter which of their 71 stores you visit. Indulge in classic flavors like their Cinnamon Sugar and Maple Bacon, or get seasonal and try their Fall-inspired flavors such as Pumpkin Icing with Vanilla Drizzle, or Chopped Apple with Streusel. Go all out with the Donut Ice Cream Sundae, and don't forget the freshly brewed coffee, plus espresso drinks such as a Pumpkin Spice Latte and even a S'mores Latte!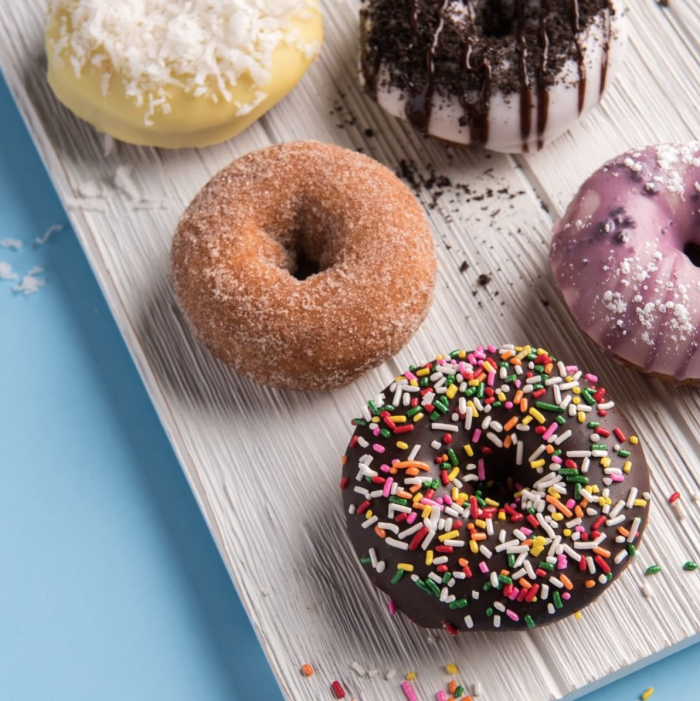 ATTEND THE GRAND OPENING!
Duck Donuts' newest location at the TRADE food hall in Irvine will be hosting their official Grand Opening celebration on Thursday, October 25, 2018. Their doors will open at 6:30am, and they will be giving away free coffee for a year to the first 50 customers! Arrive early and receive a special Duck Donuts mug, allowing you to claim one free hot or iced coffee refill per week for an entire year.* Plus, the next 50 customers to visit will receive a free donut! *Special mug required to claim free coffee, espresso drinks not included, valid at Irvine location only.
They will be hosting additional contests and giveaways throughout the weekend following their Grand Opening as well, so don't miss out!
Duck Donuts in Irvine will be open daily with the following hours:
Monday - Thursday, 6:30am - 9pm
Friday - Saturday, 6:30am - 10pm
Sunday, 8am - 8pm
 2222 Michelson Dr #200, Irvine, CA 92612
(714) 794-7541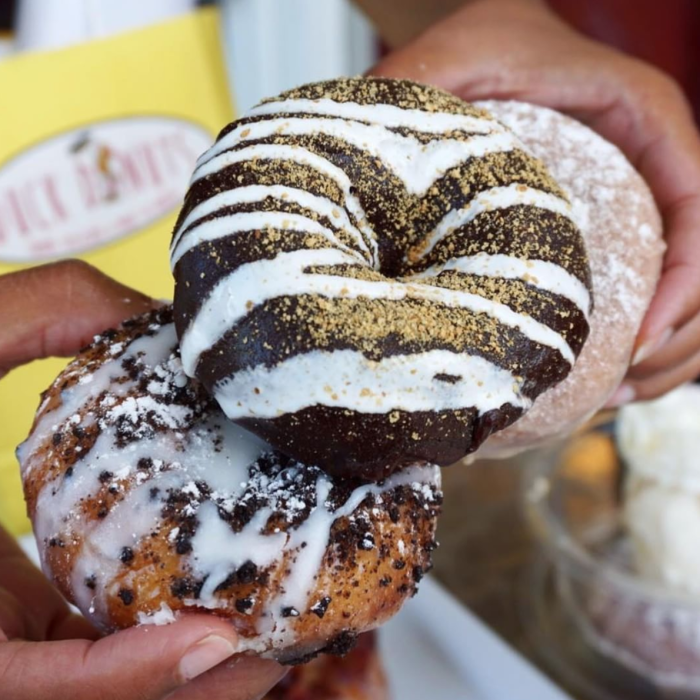 Photos and information provided by 100inc Agency