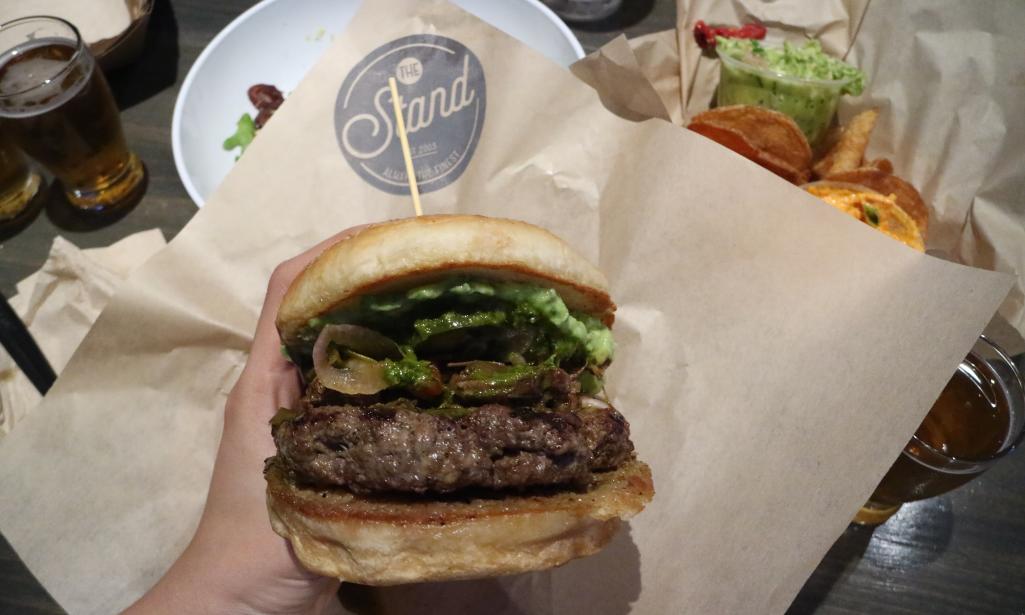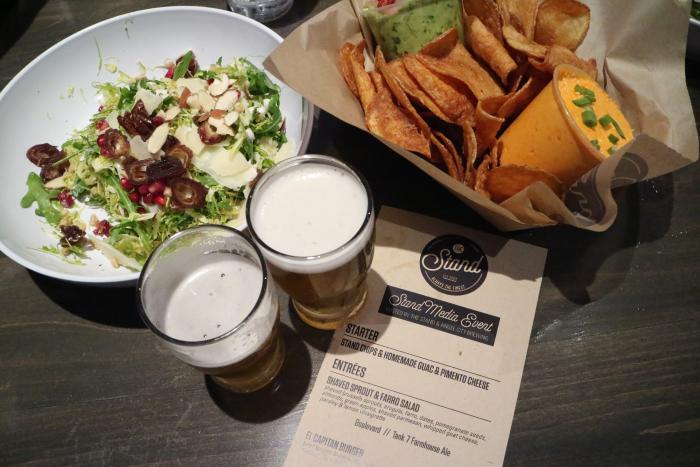 TLT Food (The Lime Truck) co-founder Murray Wishengrad brings you The Stand, a casual dining experience redefining American classic salads, sandwiches, burgers, hot dogs and more, created from the finest and freshest ingredients, and with an innovative, gourmet touch. Hailing from a Los Angeles collection of The Stand locations, this is its first Orange County location in Irvine, which opened this past November. I had the pleasure of getting to experience The Stand's yummy offerings curated by culinary director Jason Wishengrad as apart of a beer pairing tasting event with Angel City Brewing.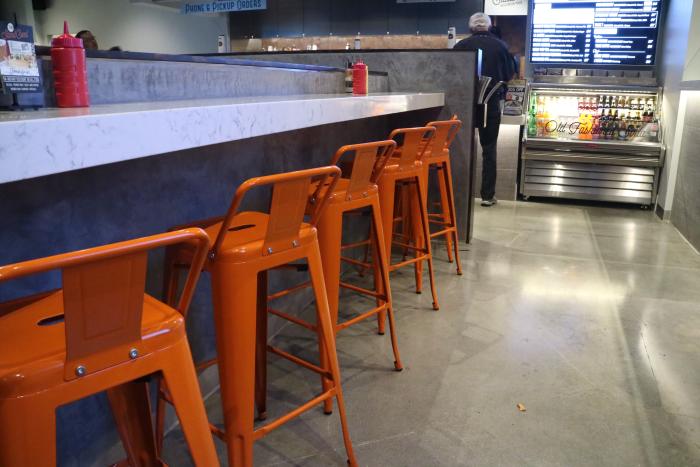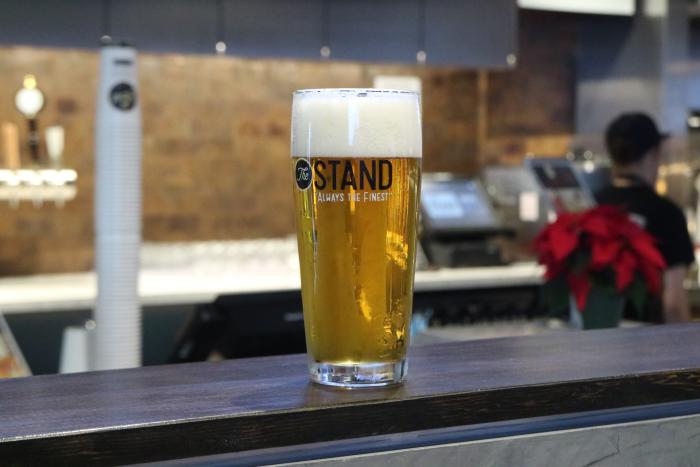 I most liked that the atmosphere was relaxed where guests queue up to order and can see the delectable delights being crafted in the kitchen on the other side of a large glass. The Stand has such an extensive menu, that there is something for everyone. Not only does each dish look mouthwatering, but you can really taste the quality and freshness in each bite. I was quite excited to take part in this food tasting/beer pairing since I had never done a beer pairing before. Angel City Brewery provided two cicerones (beer sommeliers) to take us through the beer pairing process. I learned that there are 3 C's to beer pairings: Cut, Complement, and Contrast. Therefore, if the beer is to cut the flavor of the food, it will cleanse your palate with bitterness and carbonation; to complement the food, the beer will have similar aromas or flavors as the food; and to contrast the food, the beer will have opposite, contrasting flavors.
Keep scrolling to see all of the dishes I tasted; my favorites include the Stand Chips and Homemade Guac & Pimento dips, the French Onion Soup Burger (a great burger take on the French dip sandwich), and the Stand Cobbler (which really was on another level - the best frozen custard (brought in from Wisconsin) I've ever had and was perfectly complemented and enhanced by the cobbler and vanilla wafer crust. 
Enjoy The Stand For Yourself
5633 Alton Pkwy #200
Irvine, CA 92618
Phone#: (949) 262-9090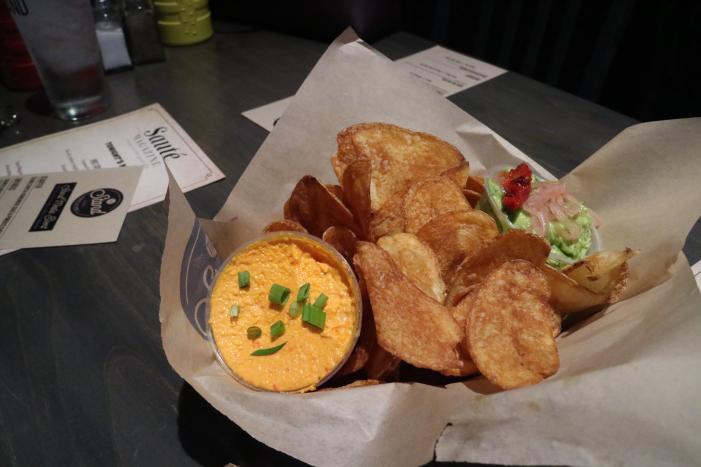 STAND CHIPS & HOMEMADE GUAC & PIMENTO CHEESE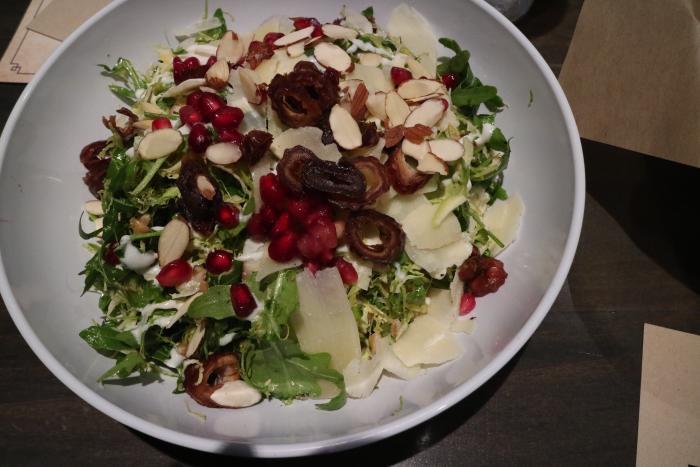 SHAVED SPROUT & FARRO SALAD - shaved brussels sprouts, arugula, farro, dates, pomegranate seeds, almonds, green apples, shaved parmesan, whipped goat cheese, parsley & lemon vinaigrette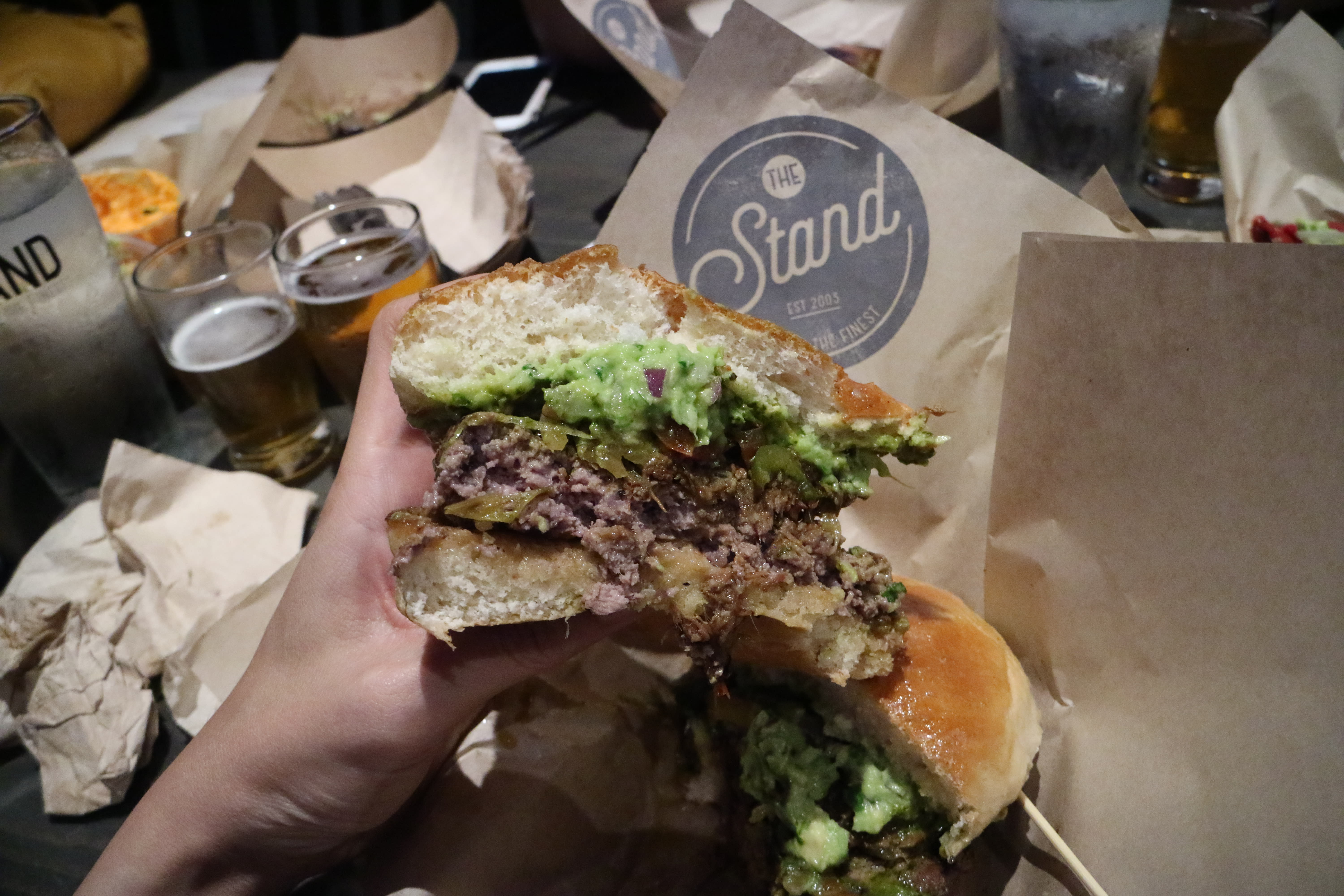 EL CAPITAN BURGER - Beef Burger, braised short rib, pickled peppers & onions, fresh guacamole, and chimichurri 
STAND PORCHETTA STANDWICH - house-cured and roasted porchetta, green apple & red onion slaw, bacon tomato jam, chimichurri, arugula, ciabatta & a fried egg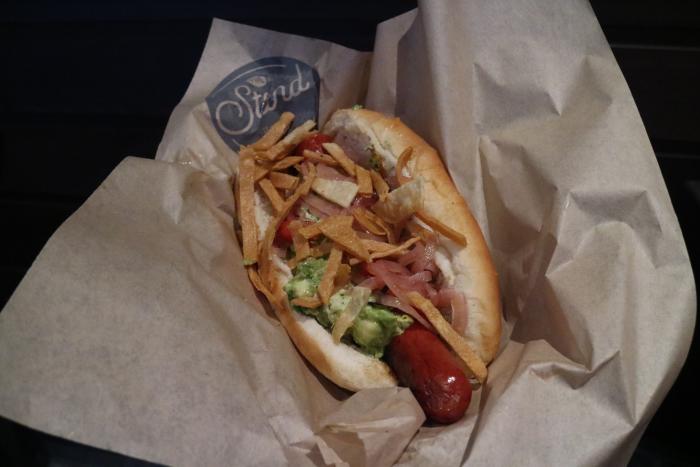 GUAC-ON-FIRE-DOG - 1/4lb big red, guacamole, pickled peppers & onions, cilantro lime aioli, tortilla strips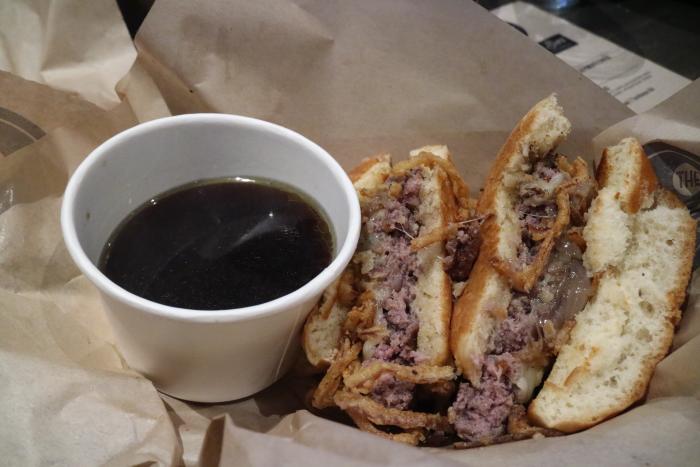 THE FRENCH ONION SOUP BURGER - double parmesan crusted bun, Gruyére cheese, red wine braised onions & crispy onion strings. Served with a Side of French Onion Soup Au Jus.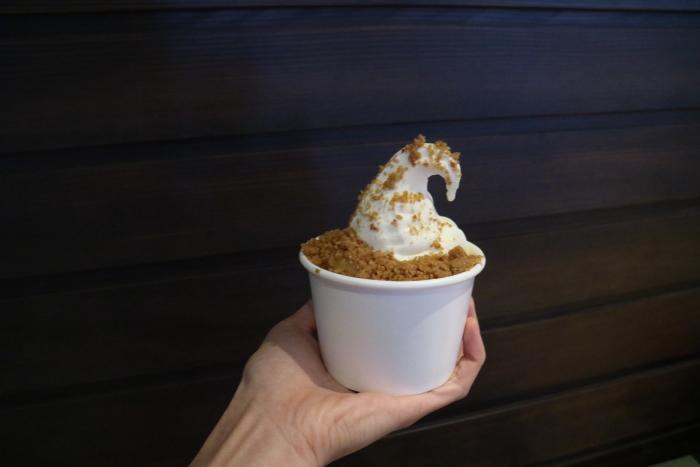 STAND DESSERT COBBLER - Seasonal cobbler, vanilla wafer crust with Wisconsin Frozen Custard