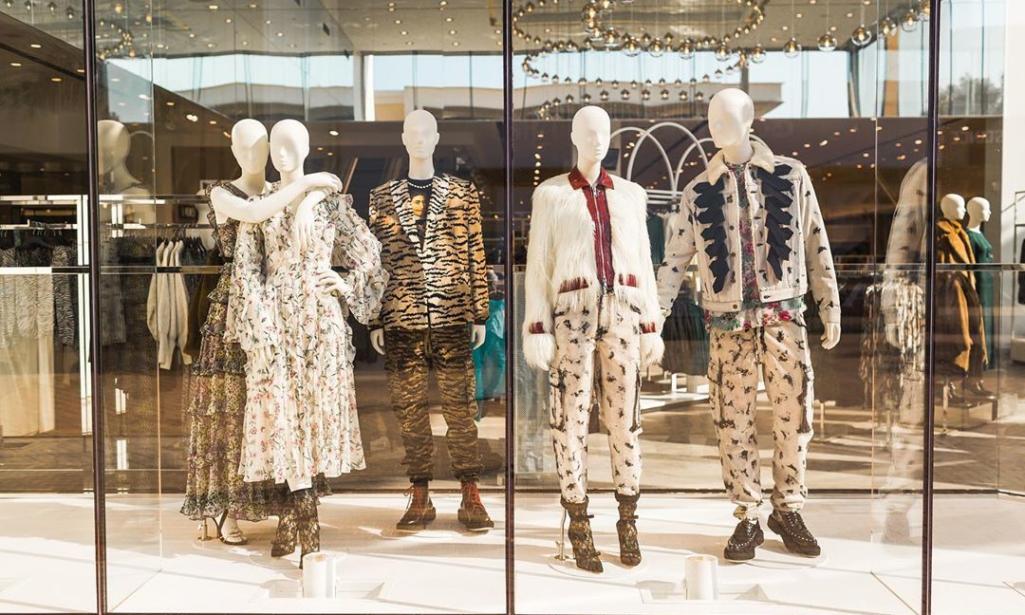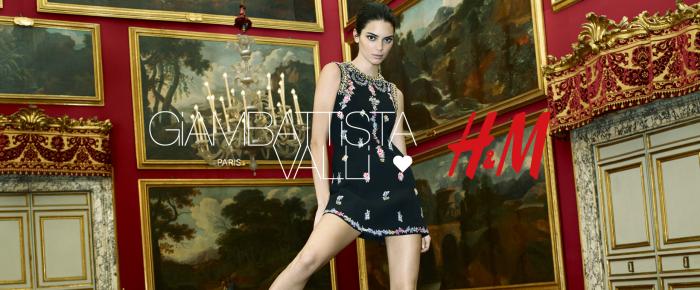 The highly anticipated Giambattista Valli x H&M collection launched today November 7th, and the Irvine Spectrum location is one of 26 H&M U.S. stores selected to carry the exclusive collection. Giambattista Valli's free-spirited, sophisticated and eternal designs debuted in a fashion show at a grand palazzo in Rome on October 24th, and the finished collection consists of 41 pieces for women, 31 for men and 34 accessories. 
The in-house H&M design team worked very closely with Giambattista Valli to make the collection with the goal that haute couture-inspired pieces would be available to the masses. This "H&M collaboration features all the signature designs and details: tulle en masse, ruffles, intricate beadwork, beautiful embroidery, accentuated waists, pearl studs, and much, much more. The romantic and bohemian pieces are contrasted with punk-inspired pants and boots, and boxy decorated sweatshirts and hoodies. In the accessories range, Giambattista Valli has included delicate floral-print silk and cashmere scarves, brass buckles and details molded from his own lips, and — for the first time in H&M history — cultured freshwater pearl necklaces, bracelets and earrings." detailed by the e-magazine feature on the H&M website. 
You can clearly see the artistic elements and vision of Giambattista Valli in each and every one of the collection designs - "I'm used to intense and exacting atelier work, and I have very high standards when it comes to the quality of my creations, which I always personally check; but I have to admit I was the first to be surprised when we received samples for the fittings. H&M was able to get the same effect. They did everything wonderfully, even my signature multi-tier tulle gowns," he says.
Whether you try to snag that coveted red tulle gown (as seen on Kendall Jenner), or the entire collection, it's worth taking a look and adding a few statement pieces to your wardrobe - when else will you be able to get your hands on amazing haute couture inspired pieces like this that don't cost the down payment of a California home?! All jokes aside, we are excited to be able to have access to this intricately designed, eclectic and fun collection at our very own Irvine Spectrum Center - get in there today!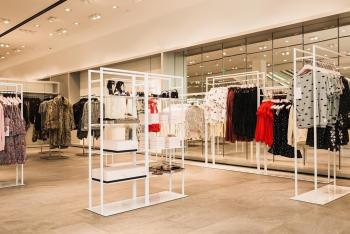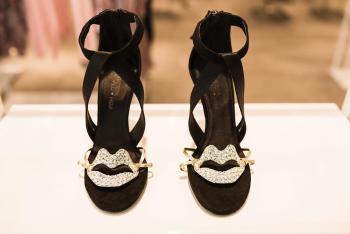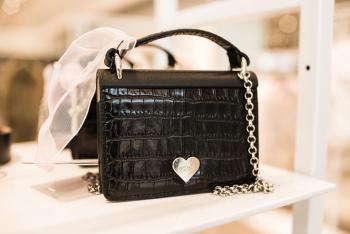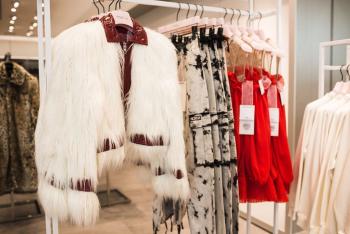 Images & Video from H&M and Irvine Spectrum Center