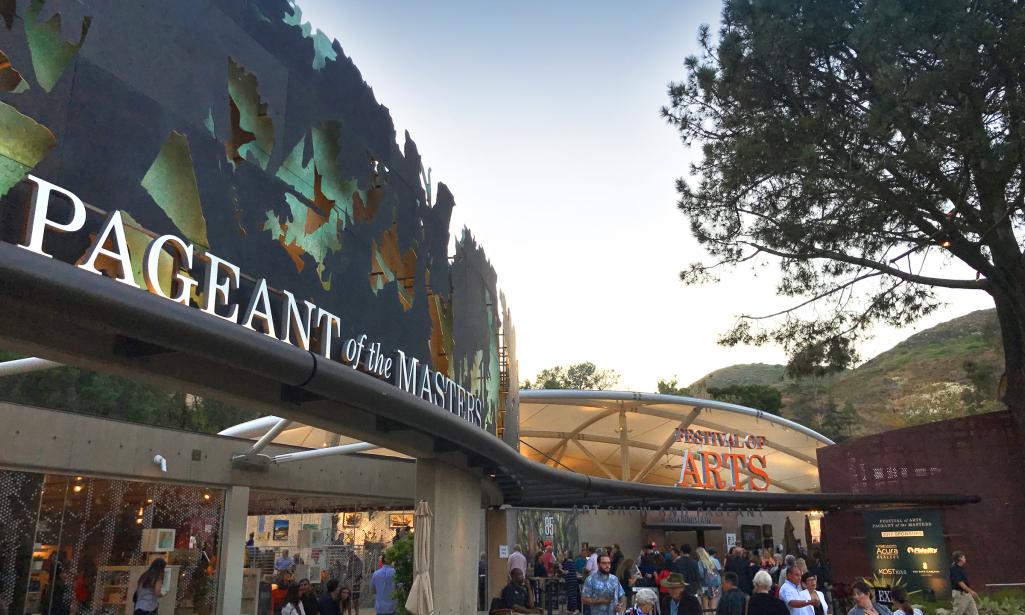 Set among the oaks and sycamore trees of Laguna Canyon lies the newly renovated grounds of the Festival of Arts and Pageant of the Masters. Summer days are filled with art demonstrations, tours, live music, special events, and more. 140 of the finest artists in Orange County display their paintings, photography, sculpture, jewelry, and mixed media. Admission is available daily with special events and art workshops sprinkled through the summer. Evening shows of the Pageant of the Masters bring art to life and thrill audiences. It will be a beautiful summer to remember!
Festival of Arts
Explore the shaded grounds of the Festival of Arts, open each day in the summer, for a full art immersion experience. Fine art booths display media from 140 of the greatest artists in Orange County. Live music fills the air nightly at 5:30 pm and Sundays at noon. Kids will enjoy art and story time each Monday from 12:30-1:30 as well as daily art activities. Art, jazz, wine & chocolate days on Thursdays are a popular event to enjoy. The festival is a wonderful experience for all!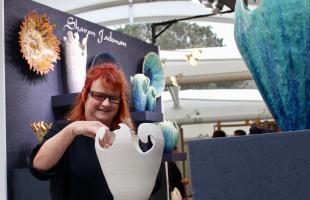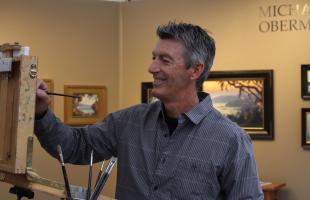 Pageant of the Masters
The stage is set. The frame is rolled into place. Actors covered in makeup with painted costumes are hooked into the painted set and rolled into place. The painted backdrop is moved in behind the set. The builders adjust clothing and poses of the actors and then assure the portrait is ready. Full stage lights illuminate the final collection, and the entire picture comes together to create a startlingly real representation of the original piece of art. It's almost like magic!
The Pageant of the Masters is a 90-minute show of living pictures. Audiences enjoy seeing art come to life as a live narrator and a full orchestra accompany each display of art. This summer's theme is "Under the Sun," celebrating painting under the open air and the beauty of Laguna Beach. The show will include works by many early Laguna artists and will capture the beauty of California and the sunny, summer life. This year is celebrating 85 years of the pageant and will, of course, be completed by Leonardo da Vinci's "the Last Supper." Ever since 1936, it has been the traditional finale piece and has been the favorite of audiences each year.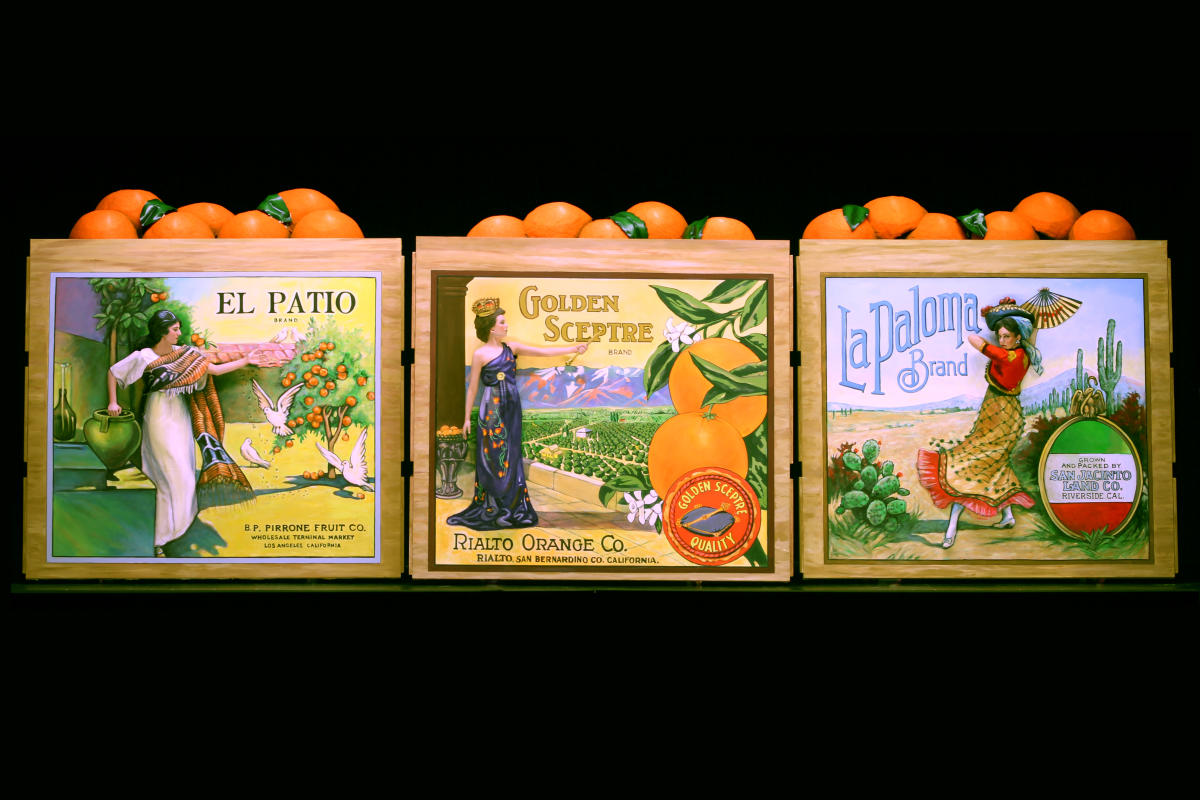 Terra Laguna Beach
Under the arching roof, sycamores, and beautiful lights is the new restaurant, Terra Laguna Beach. Featuring a fine cuisine with a delicious and healthy California flair, this outdoor dining experience is a delicious compliment to a day at the festival. Menu options include pan-seared salmon, flank steak, and a house salad topped with a rose vinaigrette. The perfect topping for the evening is the chef-created rosemary-lemon olive oil cake with whipped cream and berries. Cocktails, mocktails, wine, beer, and ciders are offered on the bar menu. After the festival season, Terra is available for private events and parties.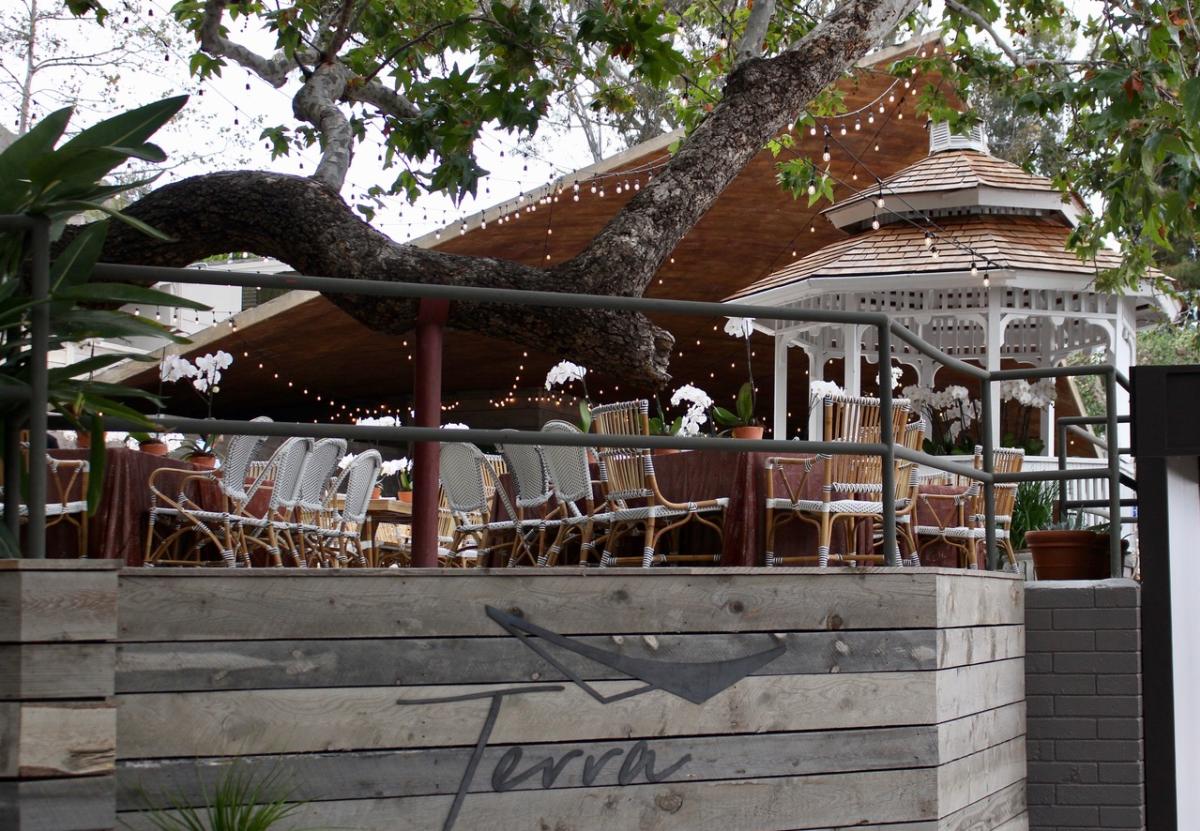 Festival of Arts
July 5 - September 1, 2018
Weekdays 12 noon - 11:30 pm
Weekends 10 am - 11:30 pm
Early closing August 25 at 1:30 pm
Admission: Weekdays $10, Weekends $15
Students/Seniors: Weekdays $7, Weekends $11
Children 6-12: $5
Free admission for children 5 and under, military, and Laguna residents
For more information
(949) 494-1145
LagunaFestivalofArts.org
 
Pageant of the Masters
July 7 - September 1, 2018
Performances nightly at 8:30
Advance tickets $15 - $260
For information and tickets:
(800) 487-3378
www.PageantTickets.com
Irvine Bowl at the Festival of Arts
650 Laguna Canyon Road, Laguna Beach