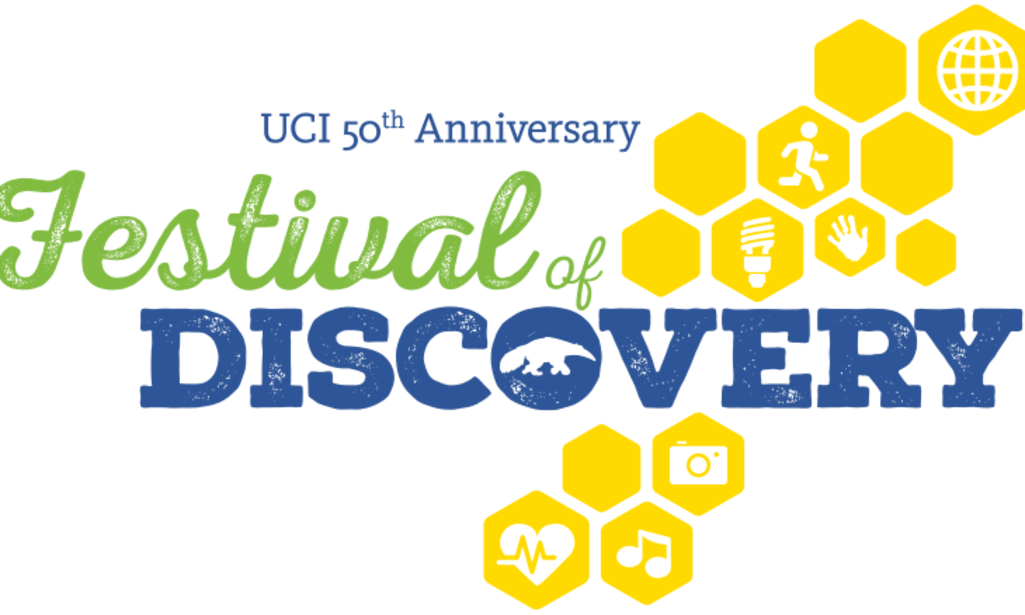 This Saturday, October 3rd, UCI celebrates its 50th anniversary with the first-ever Festival of Discovery! The Festival of Discovery combines discovery pavilions, educational activities, entertainment, and the Anteater 5K Family Fun Run/Walk.
The event will start with the Anteater 5k and Family Fun Run/Walk at 7 a.m. This is not your normal 5K! Here, your family will "run through the decades" with deejays playing music and themed décor of the 60s through today. The course will finish at the festival event site in Aldrich Park at the heart of the campus. If you pre-register to attend the festival here you'll receive a complimentary festival tote bag!
Click on the links below to learn more about the programming and offerings at the Festival of Discovery
Discovery Pavilions - a collection of hands-on interactive experiences featuring the best and brightest UCI has to offer in Health + Wellness, Local + Global Impact, Samueli Foundation Ingenuity + Innovation, and Arts + Culture.
Events Schedule- includes activities throughout the day such as live music, food trucks, interactive demos, hands-on displays, athletic clinics, and more.
Anteater 5K & Family Fun Run- all you need to know about the 1k (not timed) and 5k (timed) run including the schedule, what to wear, the route map, parking and directions.