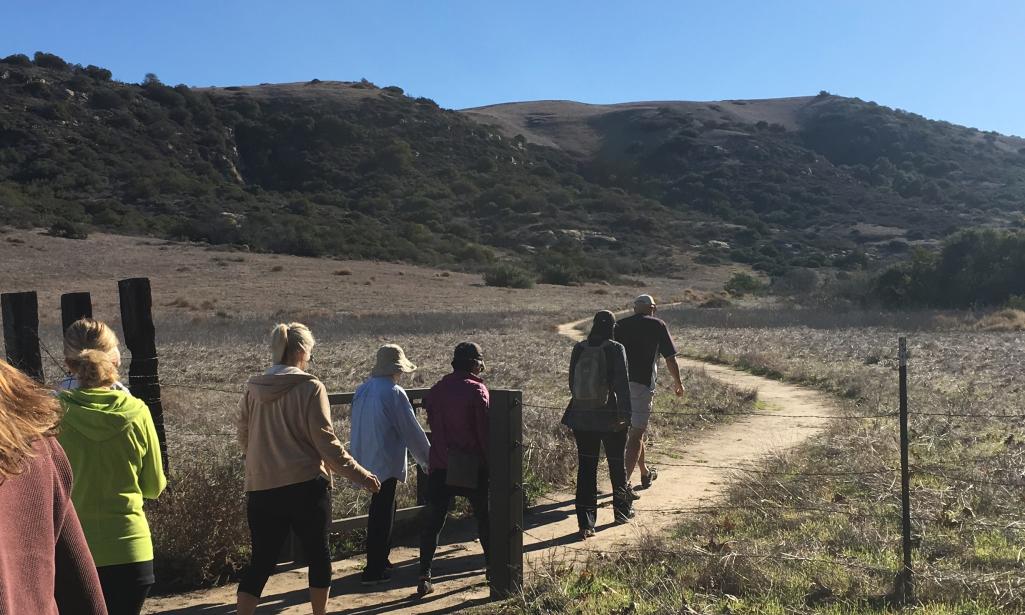 This holiday season, a little peace may be hard to find. 
With a busy schedule chock-full of tasks, errands and events, it's difficult to get some breathing room. Fortunately there's a little piece of tranquility only minutes away from the hectic bustle of the holidays.
Recently, I put myself in time-out.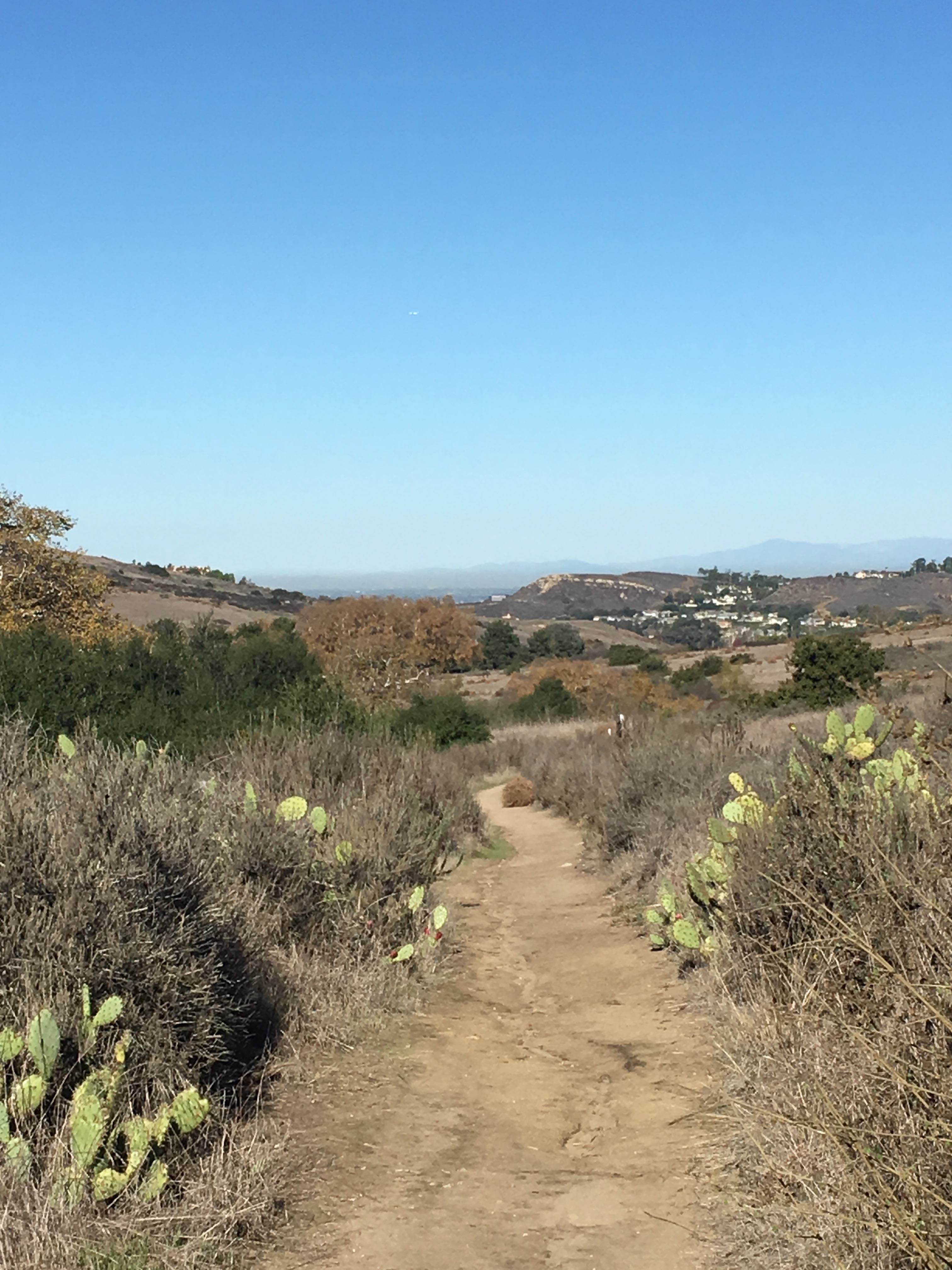 I turned off my phone, powered-down my laptop, and joined locals just like me for a free, 90-minute yoga class.
The setting is beautiful Bommer Canyon, part of the Irvine Ranch Natural Landmarks. This unique collection of preserved Open Space is Irvine's best-kept secret.  Even though it's a vibrant city of more than 250,000 residents, Irvine has a wide variety of hiking and biking wilderness trails that are only minutes away.

 
Bommer Canyon is part of nearly 20,000 sprawling acres of natural wildland and is in the largest coastal open space remaining between Los Angeles and San Diego. Known as the South Coast Wilderness, these remarkable lands contain some of the largest remaining areas of coastal sage scrub along with oak woodlands, native grasslands, and craggy rock outcrops.
We begin our class with an easy hike down the East Fork trail.  There were few sounds, except the soft conversations of hikers and the crunch of dried leaves under our feet.
Every once and awhile we stop to notice little things; like an interesting plant or a red tail hawk soaring in the sky above.  It's hard to believe that we are in the heart of Orange County, surrounded by millions of people. Here on the trail, there are only a few.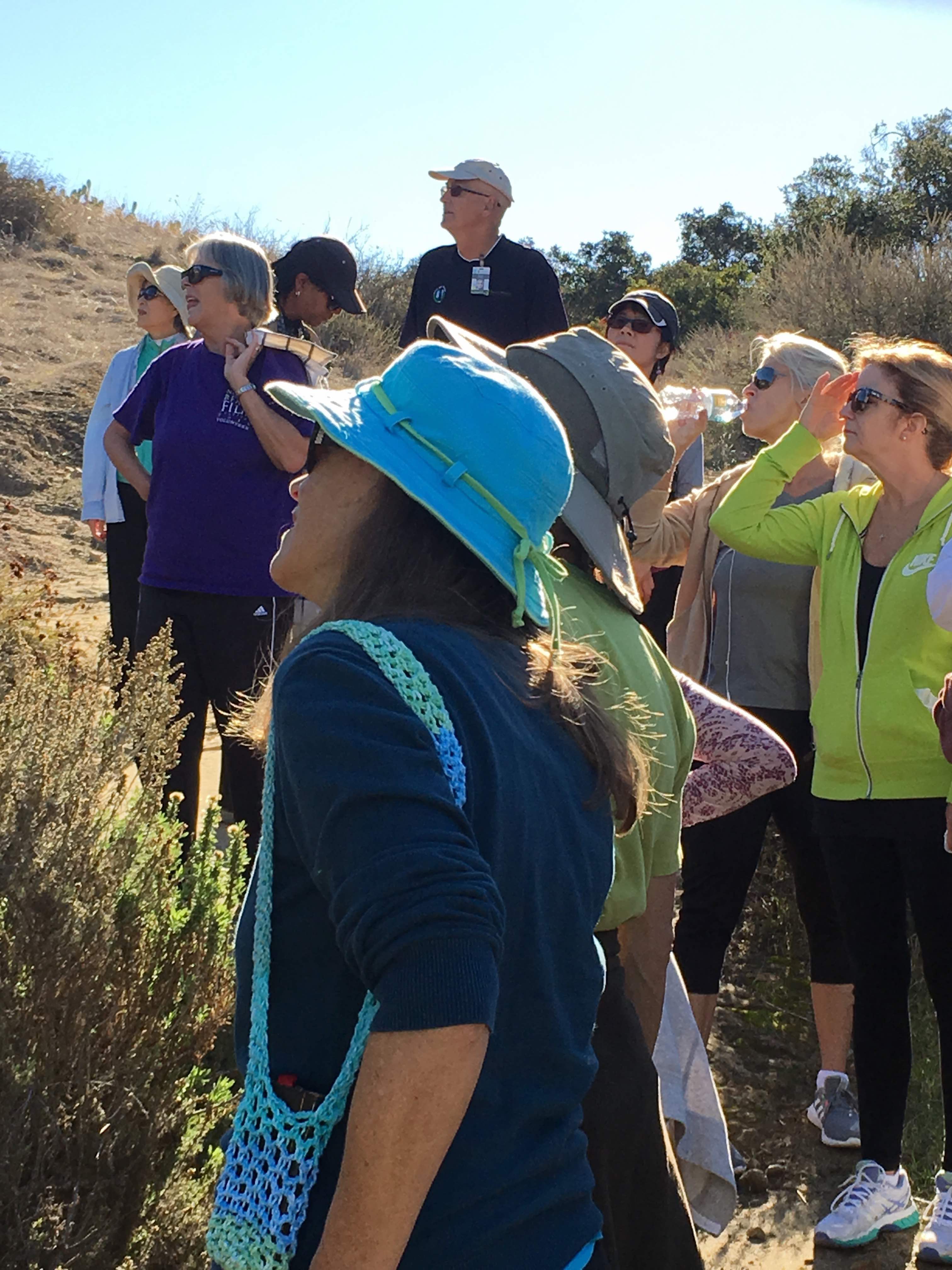 It is a beautiful, crisp morning when I arrive at the canyon trailhead. Mette, a volunteer docent from the OC Parks , directs me up the short drive to an area near the old Irvine Ranch cowboy camp. This collection of old barns and sheds is where they used to bring cattle down from across the ranch for the annual Spring Round Up. Fortunately these buildings remain, a reminder of a different time when Irvine was a much different place.

After about 30 minutes, we settle under a grove of old sycamore trees and lay our mats on the earth. I've practiced yoga for years, but have never experienced a class outdoors like this. It is quiet. Serene. My breathing begins to match the breeze that rustles the golden leaves over my head. For a blissful hour, I am free from the day-to-day bustle of the holidays and I breathe in peace.

The level of difficulty is perfect for a beginner, and the delightfully different setting is a surprising change of pace for Yoga veterans who have only practiced inside a studio. 
 
When I return to my car I am refreshed and renewed. I realize that have given myself the best gift this holiday season; a new sense of gratitude for the places of natural beauty that are right here,  in the middle of my city.
For more information on Yoga at Bommer Canyon or other Irvine Ranch Conservancy programs, check out their website.