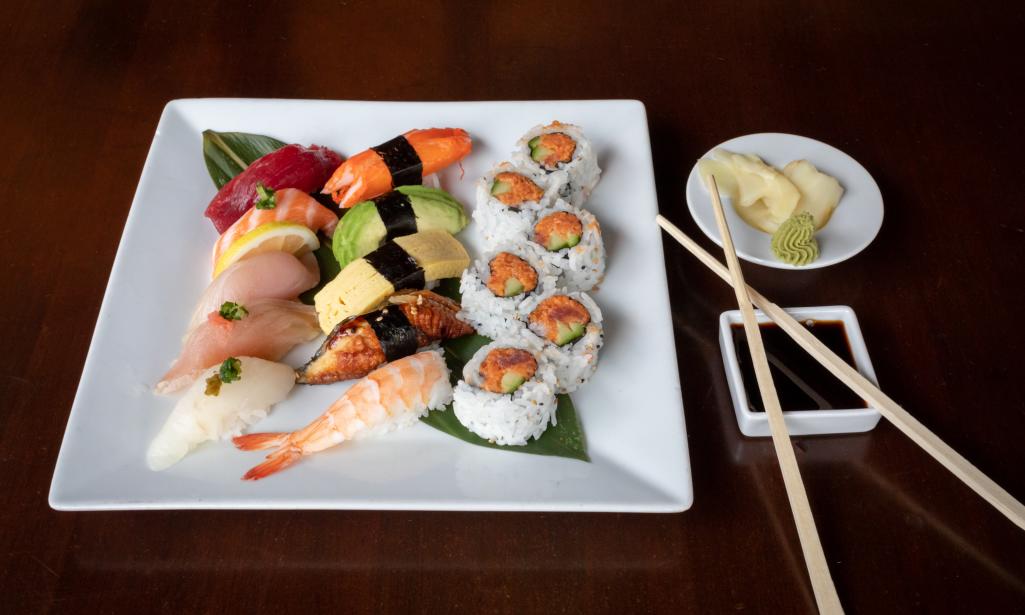 Searching for a restaurant that will satisfy your sushi cravings? Look no further than Irvine! With a wide variety of sushi bars, Japanese fusion restaurants, and more, Irvine offers some of the best sushi in Orange County. Whether you're in the mood for sashimi, nigiri, or specialty rolls, you are sure to find the perfect sushi to suit your palate in Irvine.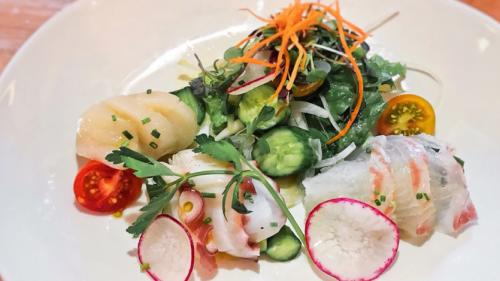 This innovative sushi restaurant makes incredible Japanese food with creative flair. While Jinbei's menu presents traditional sushi and sashimi options, they are known for their unique selection of Japanese fusion dishes, like uni pasta, zucchini flower tempura, crab gratin, and raw fish carpaccio. For something on the lighter side, we recommend classics like the tuna hand roll, tamago, or chirashi bowl.
.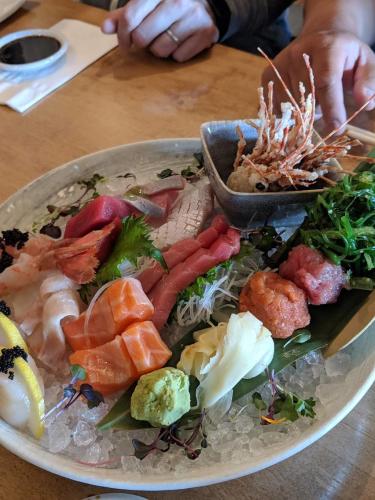 Serving up an extensive menu of fresh sushi and sashimi, this Irvine sushi restaurant is sure to impress the most discerning sushi connoisseurs. Among the most popular menu items are the chirashi bowl, comprising rice topped with fresh sashimi, the king crab hand roll, and luxurious o-toro sashimi. Don't forget to take a peek at Kiyo Sushi's lengthy sake list, offering a full range of beverages to perfectly match your meal.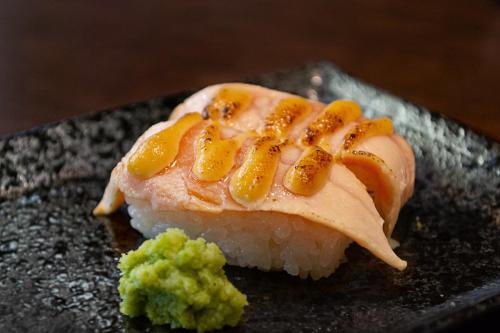 Kura sushi serves fresh, authentic sushi and Japanese food including edamame, miso soup with homemade tofu, tempura, and a la carte sashimi and handrolls at amazing happy hour prices – every day! Featuring organic rice and authentic wasabi (not reconstituted powder), Kura is a sushi lover's delight.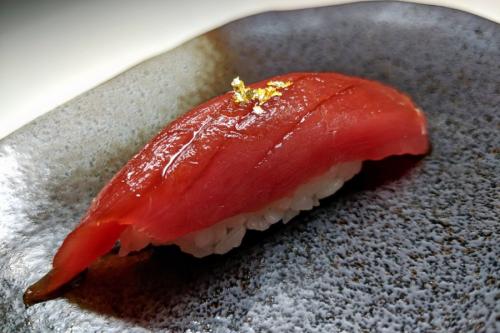 Offering a wide selection of sushi, entrees, noodle dishes, and more, O Fine Japanese Cuisine truly has something for everyone. This upscale Japanese restaurant features everything from ramen to Chilean sea bass, but you can't leave without trying its vibrant menu of fresh and flavorful sushi. Customers rave over their raw fish offerings, like salmon belly sushi, uni, lobster sashimi, and halibut carpaccio with truffle. Can't pick just one? Feel free to try a little of everything with O's colorful chirashi sampler.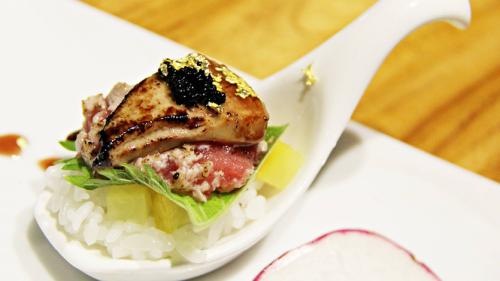 Led by a team of expertly trained sushi chefs, OoToro Sushi serves some of Irvine's highest quality sushi. While OoToro Sushi offers sushi by the roll, many customers opt for the restaurant's omakase, or chef's choice, menu. Leaving the decisions up to the sushi chef, omakase menus are typically based on what's most fresh and most delicious, making for a truly unforgettable and unique dining experience. If you prefer to choose your sushi menu, don't miss out on OoToro Sushi's signature sushi offerings, such as live sweet shrimp over ice, lobster sashimi, octopus sashimi, and Wagyu beef sushi.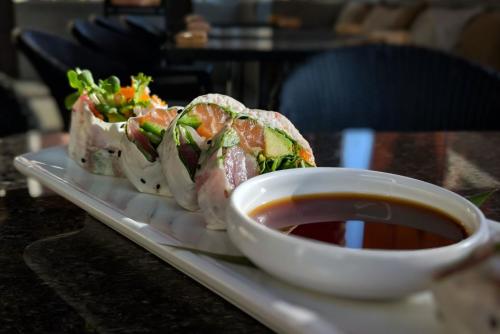 Robata Wasa provides an elegant ambiance with outstanding service. An authentic dining experience with healthy quality ingredients that are tasty, fresh, and beautiful. Robata grilled over genuine imported binchotan coal, traditional sushi cut with the sharpest knives, hot ramen, and udon.