By Joe Laing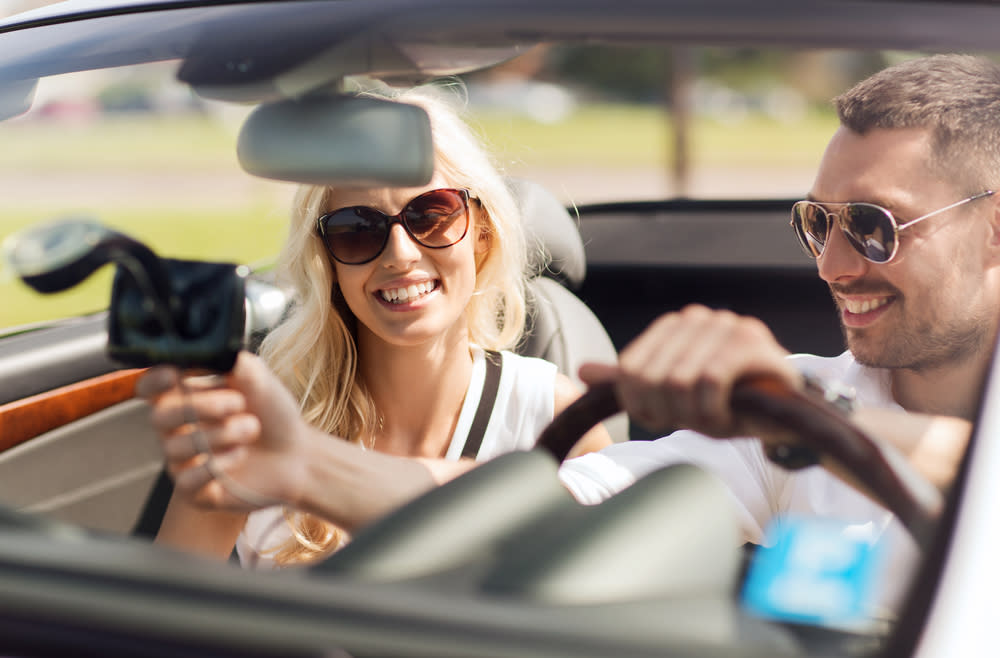 In Irvine for the weekend and wondering what's close enough for a Sunday day trip? Possible day trip destinations near Irvine run the gamut from exploring galleries in a beachside artists' colony to a voyage in search of giant marine mammals.
Consider these day trips close to Irvine as you plan your Sunday excursions. There's enough here to have you planning a return trip soon!
Whale Watcher's Sunday Day Trip from Irvine
All visitors to the Irvine area should discover the magnificent whales that move along the coast just 30 minutes south of the city. From Newport Beach, whale watchers can book excursions with a variety of outfitters, from catamarans to larger vessels that hold dozens of passengers. Thanks to Laguna Beach State Marine Preserve, adjacent to the launch point of most tours, tour boat passengers are likely to spy an amazing variety of marine life, including the largest of mammals.
From migrating gray whales in late winter to enormous blue whales, as well as baleen whales, humpback whales, fin whales and Minke whales that spend at least part of the year along the Southern California coastline, you're sure to go home with stories to tell and a deeper appreciation for these incredible mammals.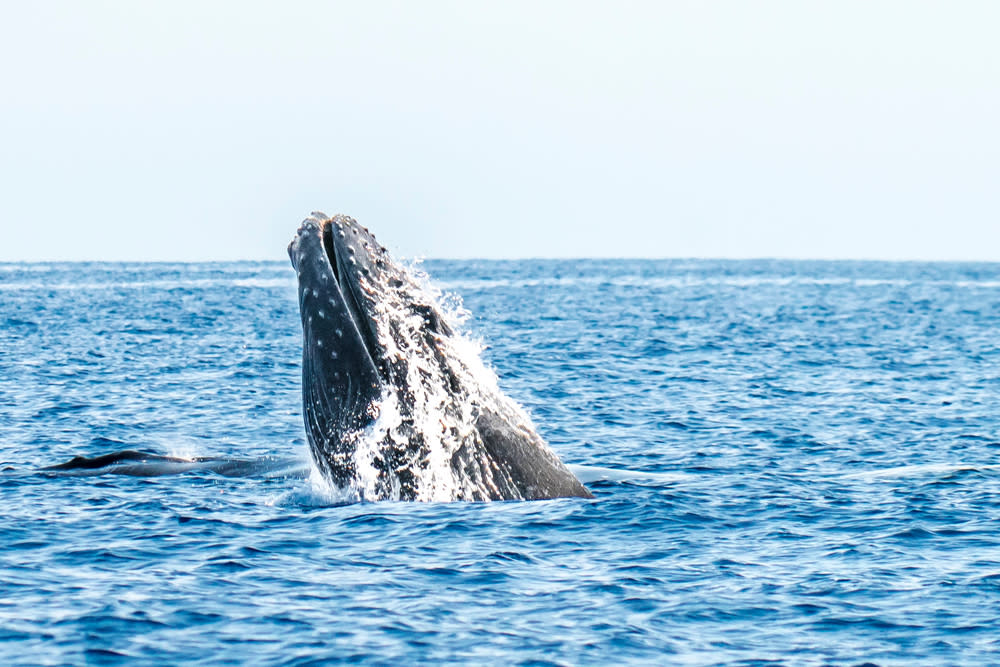 Sunday at the Park in Irvine
A special spot right in the city has plenty to do, see and savor on Sundays. Orange County Great Park hosts a Certified Farmers Market for visitors who love buying locally grown produce in a festive atmosphere. On any given Sunday, you're liable to find a car show, live music and a lively collection of food trucks to tempt your senses.
While spending Sunday in the park, plan to take a ride in the Great Park Balloon, a tethered helium balloon rising 400 feet, for views you won't see anywhere else. Speaking of memorable rides, be sure to go 'round on the Great Park Carousel as well. One more treat-Palm Court Art Complex, features revolving exhibits in a memorable setting.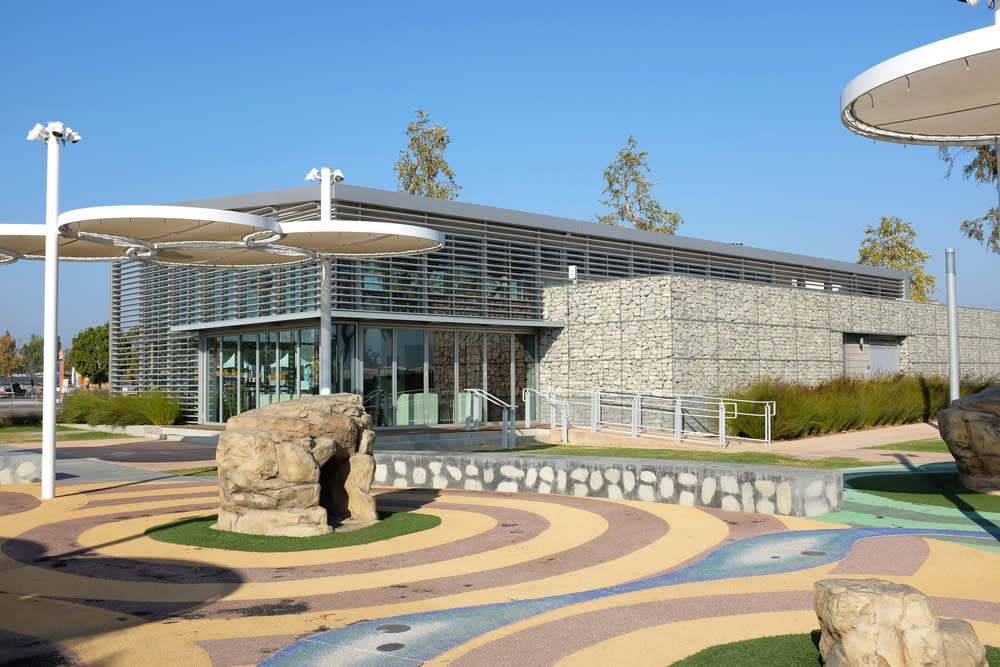 Credit: Lunasee Studios / Shutterstock.com
Art Lover's Sunday Day Trip from Irvine
Speaking of art in the Irvine area, there's a beachside town just 30 minutes south that's home to a stunning array of galleries. Laguna Beach tempts Sunday day-trippers, making it easy to visit many studios and galleries without ever leaving Coast Hwy (CA-1).
One "must-see" place for those who love both art and nature is Wyland Gallery, where internationally famous marine artist, Wyland, has a studio, gallery and gift shop. Wyland International, housed in Irvine, is the epicenter of the artist's decades-long effort to link art and conservation through educational programs, children's art competitions and his own artistic
creations.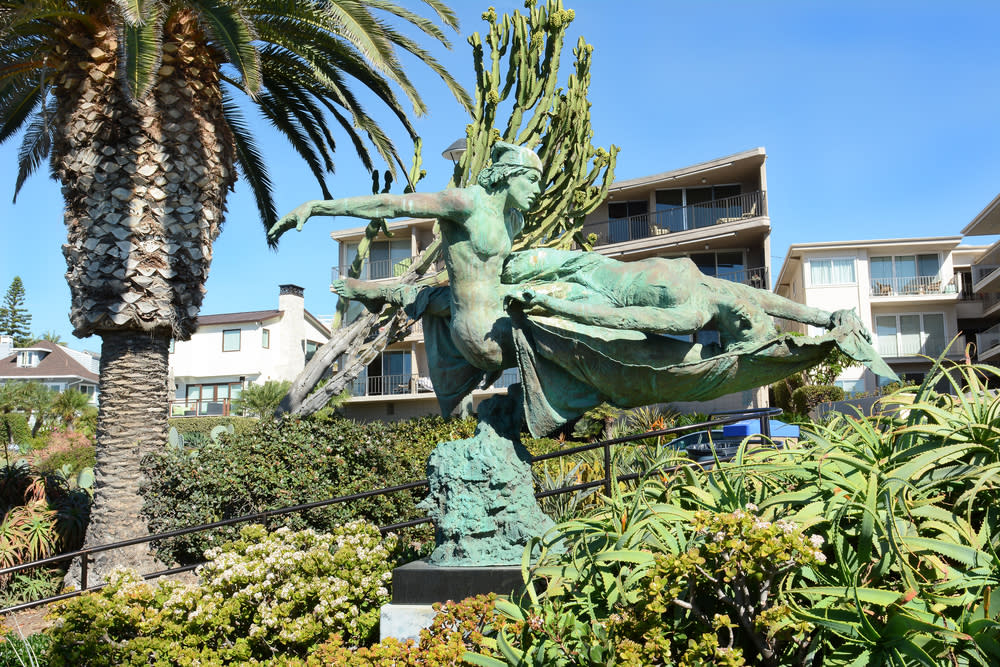 Credit: Lunasee Studios / Shutterstock.com
Sunday Day Trip from Irvine to San Juan Capistrano
Gas up the rental car and bring along your favorite walking shoes and camera. Just 30 minutes south of Irvine, in the city of San Juan Capistrano, history buffs can spend a full day getting to know how Native Americans, early missionaries and Spanish soldiers clashed and blended during the state's earliest years.
From the iconic Mission San Juan Capistrano, established in 1776, to two historic districts within easy walking distance, you'll be immersed in Native American and early California history. Centuries-old adobe houses, shops, restaurants, museums and galleries surround the Mission, enriching your experience of the town where the swallows return every March 19.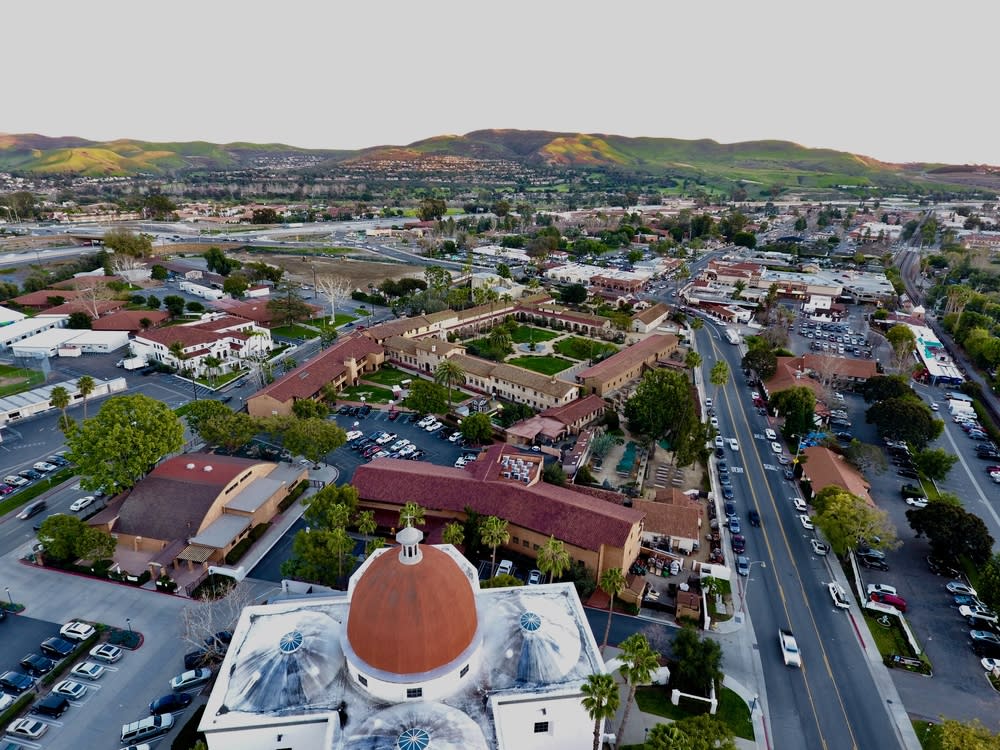 Sunday Day Trip from Irvine to Enjoy State Beaches
One of the most glorious things about Irvine's location in Orange County (OC) is the city's proximity to so many state beaches. Bring your sunscreen and swim gear when you come to Irvine-you're going to want to spend at least one day soaking up rays on one of the OC's scenic beaches.
Here are just a few state beaches to consider as you plan your Sunday day trip to beaches from your home base in Irvine:
Bolsa Chica State Beach in Huntington Beach, less than 30 minutes from Irvine, is a nice place to watch the surfers or enjoy surf fishing for corbina and sand sharks.
Crystal Cove State Park at Laguna Beach is a scenic wonder, with wooded coves, stretches of pristine sand and a colorful historic district nearby. Don't miss the sunsets!
Doheny State Beach at Dana Point, just 25 miles south of Irvine, is a picturesque place to explore tide pools or learn to surf.
Corona State Beach, at the entrance to Newport Harbor, is the place to be for clifftop views of the Pacific, as well as snorkeling and swimming in warm waters surrounded by cliffs and jetties.
Next time you're in Irvine on a Sunday afternoon, don't miss the chance to explore the sites and attractions within an easy drive. Day-tripping possibilities might just become some of your favorite reasons to keep coming back to Irvine.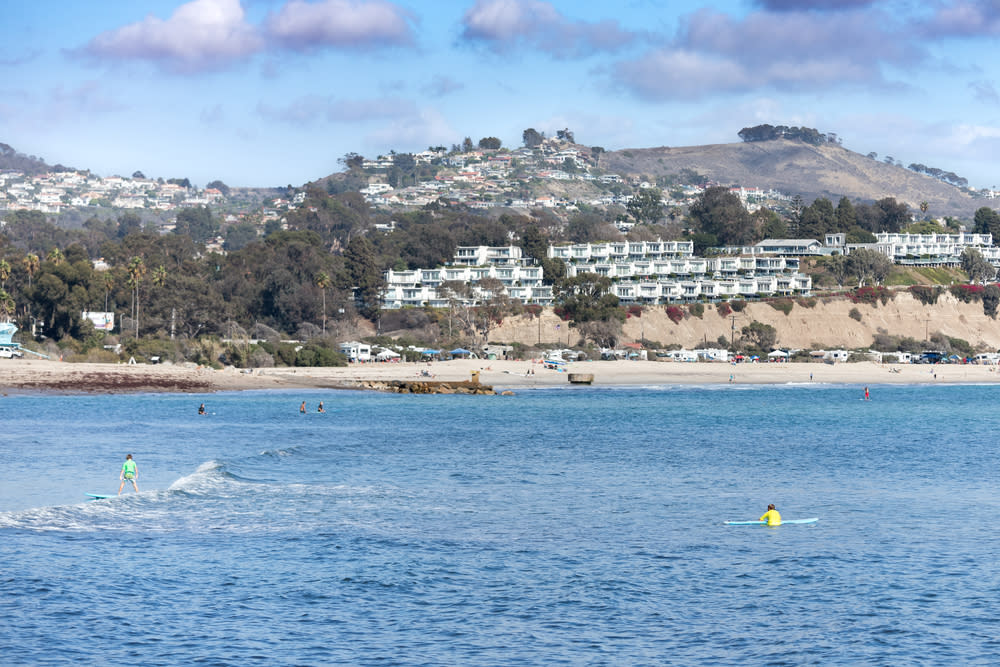 Joe Laing is the Marketing Director for El Monte RV, a nationwide RV rental company. Joe has been on the road working within the travel industry for over 20 years, and greatly enjoys exploring the outdoors. Joe has been camping across the United States, from coast-to-coast, and makes a point to stop at national landmarks along the way. He is also actively involved
in numerous campground associations, including RVIA's Go RV-ing committee, as well as travel industry associations.