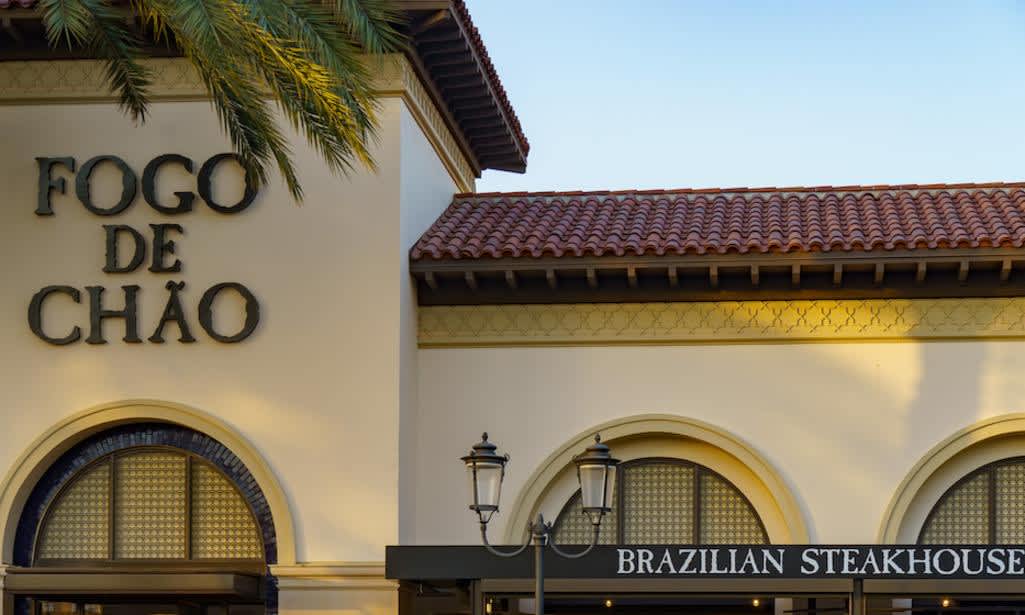 It is well known that Irvine has one of the most diverse selections of restaurants in all of Orange County. There are plenty of options for nearly anything your stomach desires, except for one popular cuisine - the Brazilian steakhouse. That is until now. Fogo de Chão is now open in the Irvine Spectrum Center! 
Fogo de Chão began 40 years ago in Porte Allegre, Brazil. There are now nearly 60 locations worldwide. They take pride in providing people an authentic Brazilian meal. The churrascarria grills all of the meats over an open fire. Before your meal, relax in the bar with a caiprinha - a traditional Brazilian cocktail that is similar to a mojito.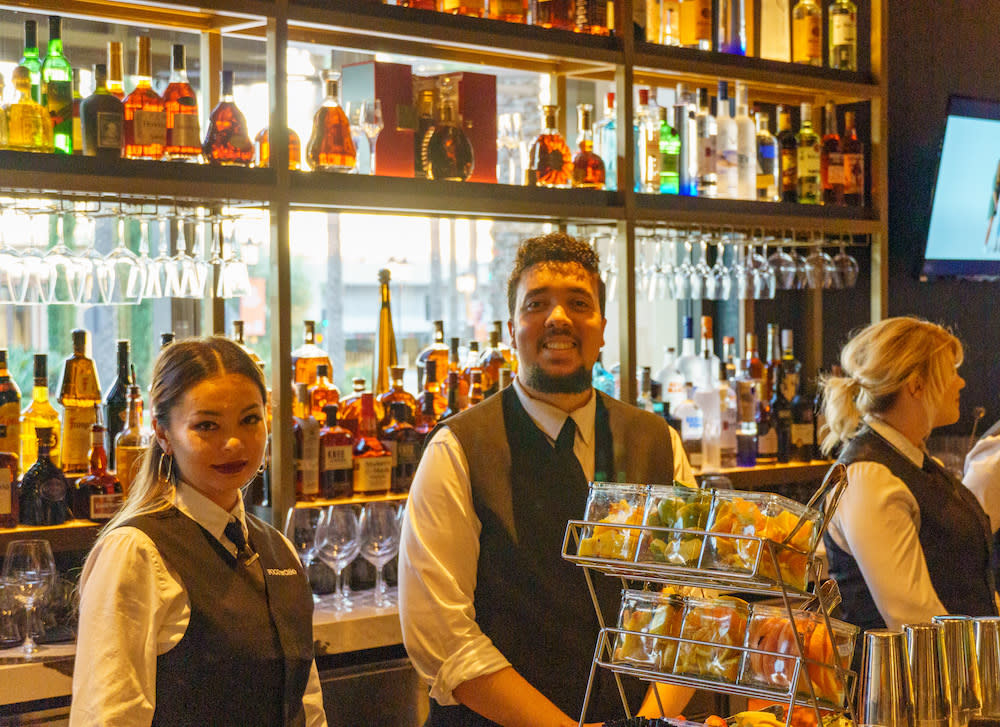 Irvine is the first, and only, Fogo de Chão location in Orange County. The steakhouse can seat 250 people, including room on the patio. It is also one of the few Fogo de Chão locations with an open kitchen where you can see every piece of meat cooking to perfection.
A meal at a Brazilian steakhouse is more feast and experience than meals at other restaurants. Eating at Fogo de Chão is an all you can eat marathon. The meal can start with the Market Table. At first glance, it appears to be a typical salad bar. The Market Table, in addition to salad, has charcuterie, vegetables, and feijoada - a Brazilian bean stew.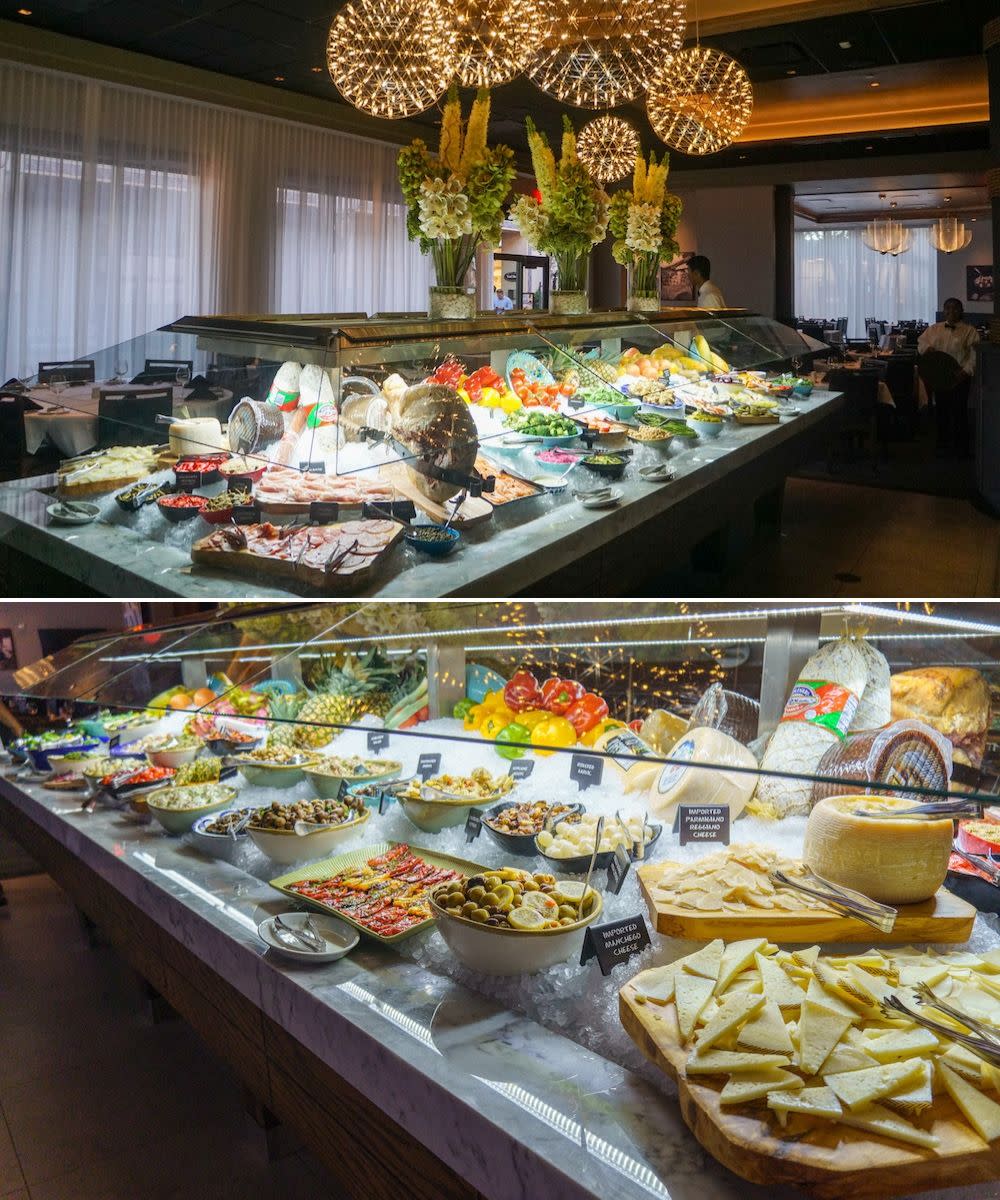 If beef is a staple in your diet, I suggest that you pass on the Market Table. On your table will be a round double-sided card. Flip it over to green to indicate you're ready for the main attraction. When your disc is green, "gauchos" will come to your table and offer you what they are serving.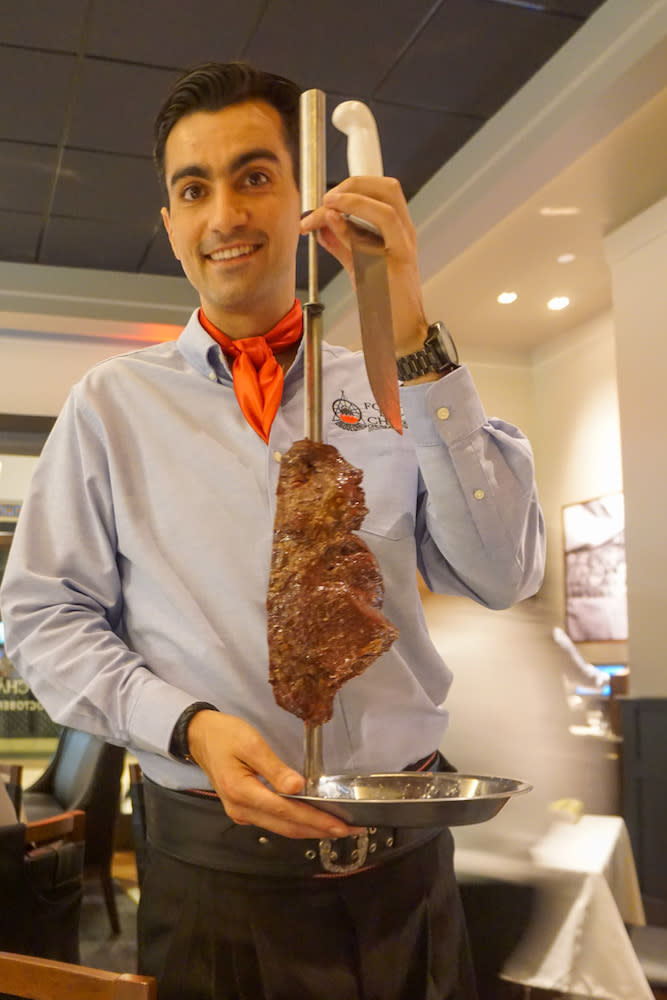 Use your mini-tongs and take the meat as they skillfully carve it off their skewer! You can indulge in all different cuts of beef, chicken, pork, and lamb. The beef is typically served medium-rare or medium, but they will cook it to your preference. My favorite was the picanha - the prime part of the top sirloin that is seasoned to perfection. When you don't want anymore, or just need a break, turn the disc back over to the red side. They'll keep coming to offer more, so eat until your heart's stomach's content. If you find a cut to be your favorite, just ask - they'll make sure a gaucho will be at your table shortly.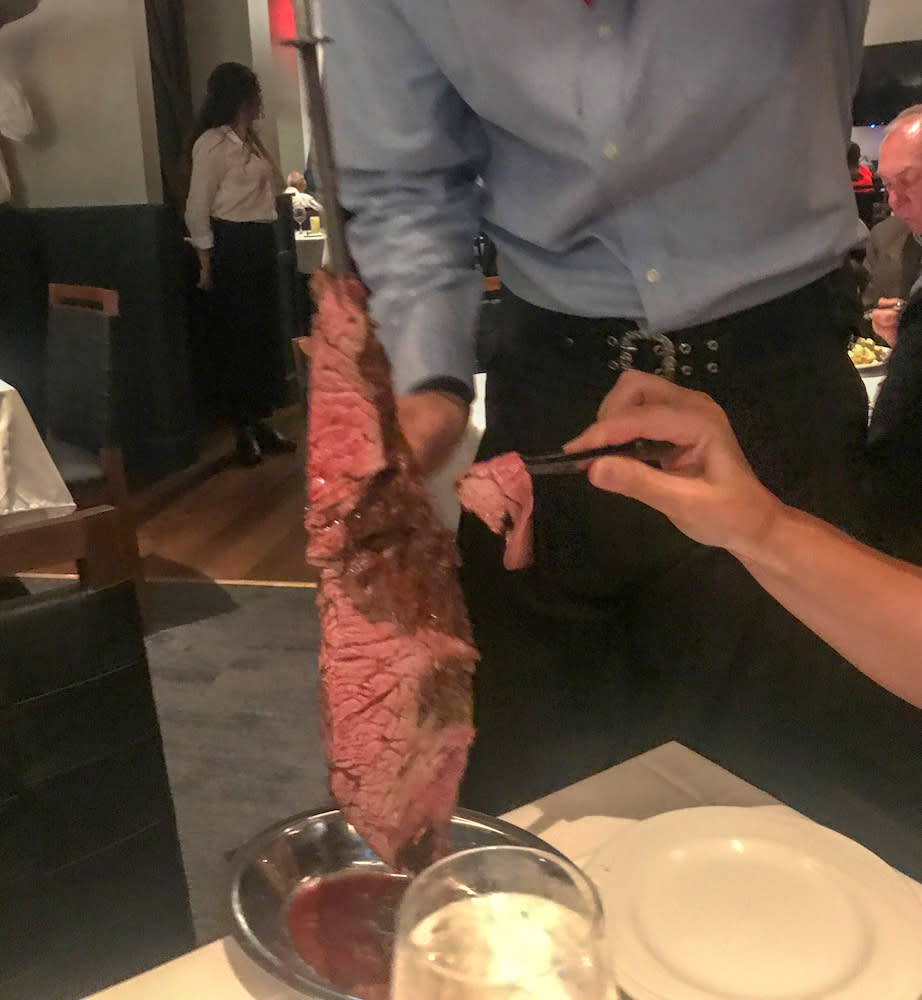 Even though meat is the main focus of Fogo de Chão, pescatarians and vegetarians will still be able to dine and find a good amount of food. As mentioned, the Market Table has plenty of vegetables, salads. Seafood platters can also be ordered, like the shrimp and lobster combo pictured below.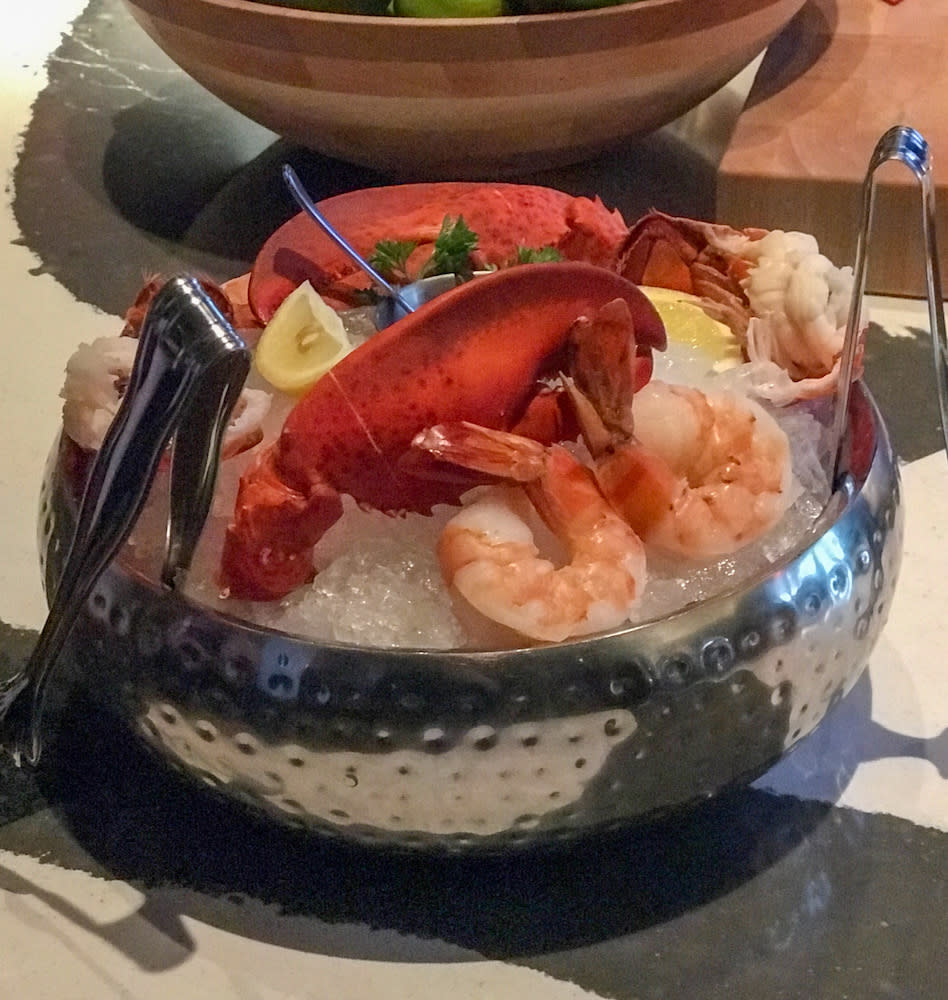 Try to leave some room for dessert. As much as I love meat, I still tried the molten chocolate cake. It was very rich and decadent, but still moist. A cappuccino paired very well with it. The flan was excellent as well.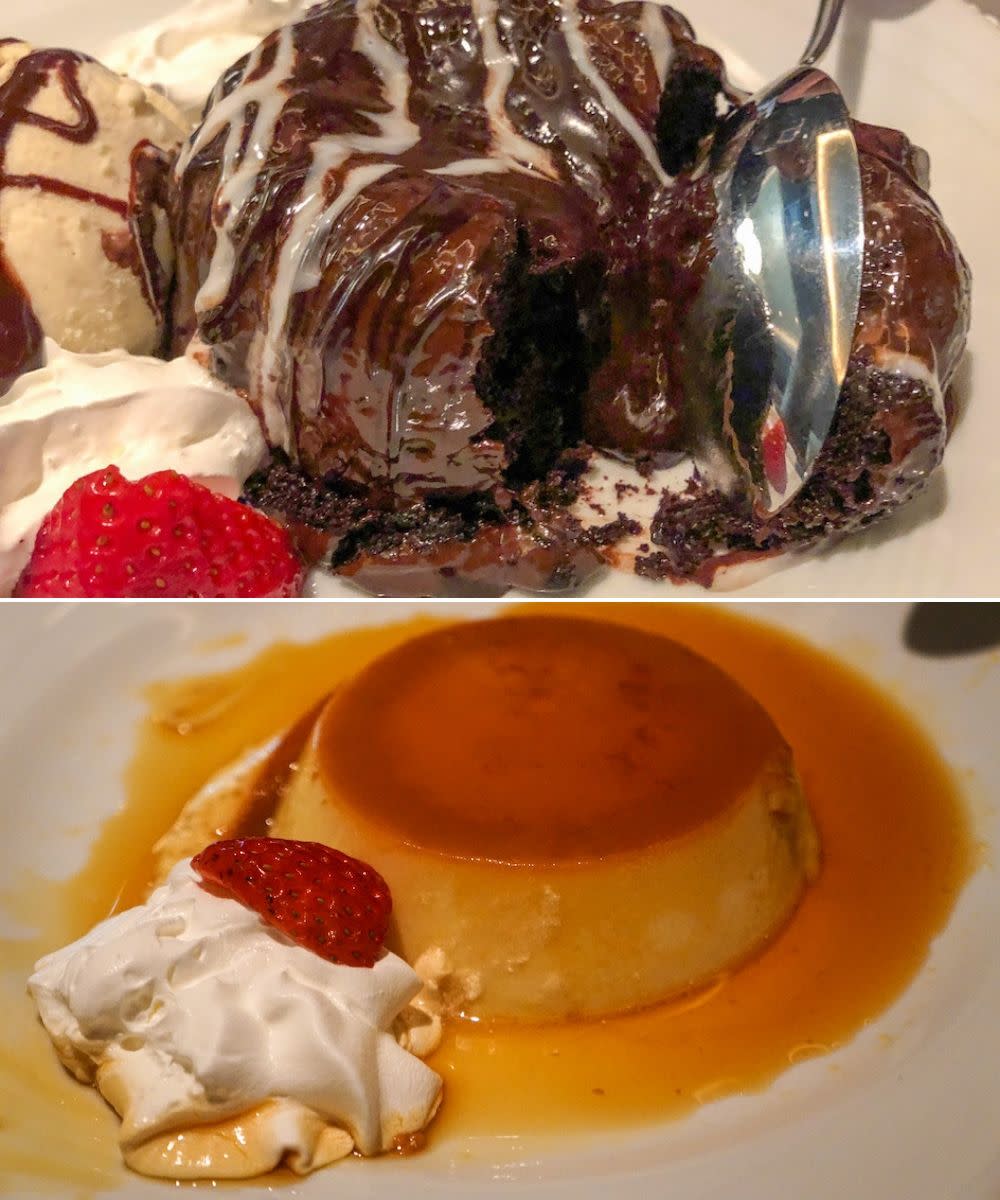 An evening Fogo de Chão is always a good time. Check out their website for the most up to date hours and prices. Reservations aren't needed, but I highly recommend them on a weekend.