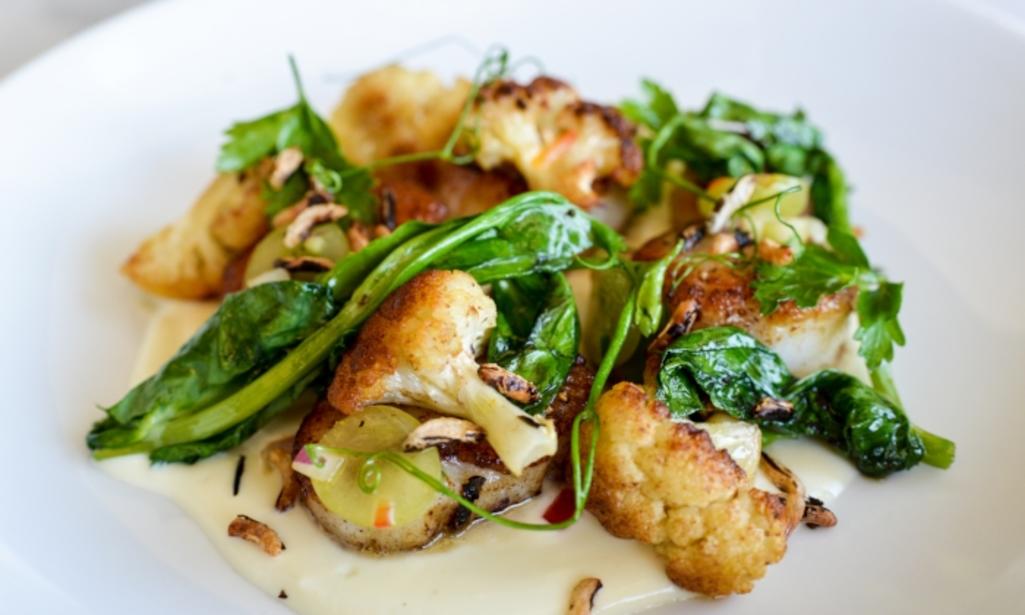 2018 Orange County Restaurant Week has passed, but you can still enjoy the participating restaurants throughout the year. Watch for information on the 2019 event.
Make your reservations now to sample some of Orange County's best flavors.
Mix Mix Kitchen and Bar
Open for Both Lunch and Dinner This Week Only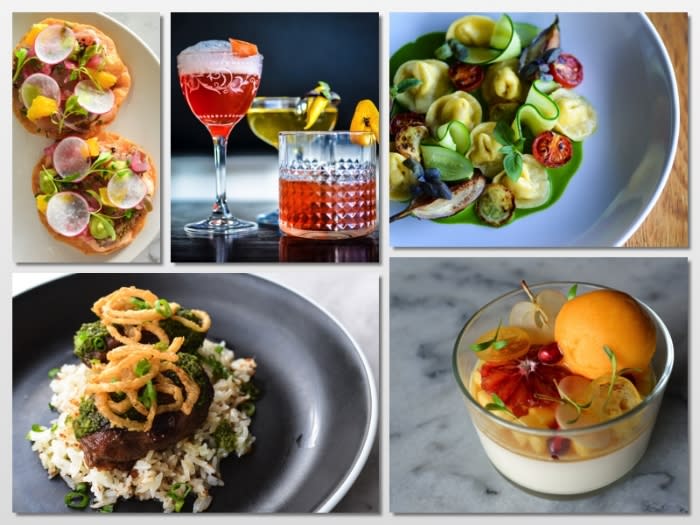 Award-winning Mix Mix Kitchen Bar is mixing things up with a special schedule. During OC Restaurant Week, the award-winning restaurant in Downtown Santa Ana will be open for lunch as well. The 3-course menu for $20 will give lunchtime guests a chance to sample items that are usually only available at dinnertime.
"We're hoping people will try us out for lunch and then come back and join us again for dinner," said Executive Chef and Owner Ross Pangilinan. 
The small, chef-driven kitchen offers a globally-inspired menu that lets seasonal ingredients lead the way. Creativity is key at Mix Mix Kitchen, named for the Filipino shaved ice dessert "halo halo" where various fruits are mixed in together. 
Must Try Dishes: Pork Cheek Adobo, Albacore Tostada, Tropical Verrine ( dessert based on halo halo) Taduay Rum Welcome Cocktail
Mix Mix Kitchen Bar 300 N. Main St Downtown Santa Ana (714) 836-5158
Twenty Eight 
A Great Chance to Sample and Share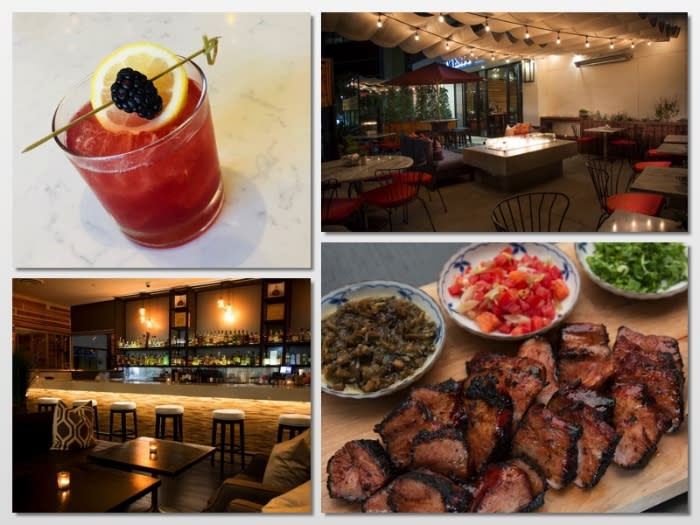 OC Restaurant Week is the perfect time to sample new dishes and Twenty Eight's 3-course menu offers many flavorful tastes to choose from. 
"It's a great chance to try new things," said Owner Stacie Tran. "It's fun! You can mix and match, share with your friends, and sample something you've never tasted before. Make sure you come hungry!" 
Executive Chef Jay Lacuesta has prepared a menu featuring hearty, wood-grilled meats and comfort food-styled entrees. Arrive early for Social Happy Hour from 3-5pm and try the featured Ramble Bramble cocktail made with Bulleit Rye, Chambord, blackberries, freshly squeezed lemon juice.
Must Try Dishes: Kurobuta Pork Shoulder, Whole Branzino, Grilled Avocado and Baby Kale, 
Twenty Eight 19530 Jamboree Rd.  Irvine 949-852-2828
Juliette Kitchen and Bar
A Fresh Menu for Restaurant Week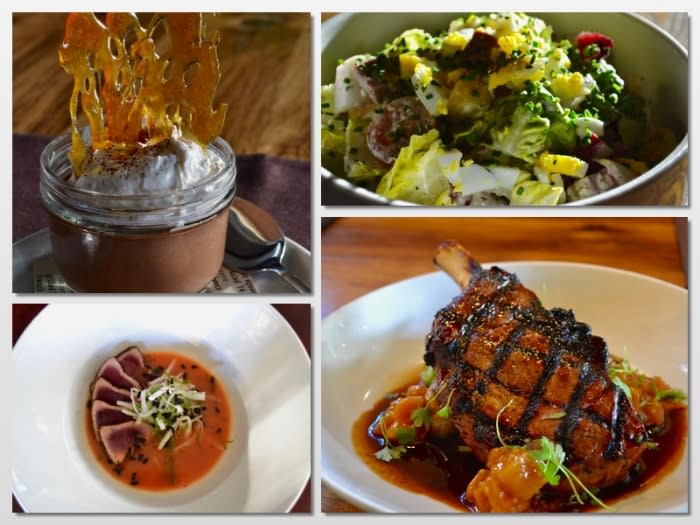 Juliette Kitchen and Bar is a loved by locals and enjoys a healthy business from returning diners. But even longtime customers will need to stop in to try the all-new, special menu offered only during OC Restaurant Week. 
"I'm always trying something new," said Chef Daniel Hyatt. "The dishes keep evolving and changing over time. It keeps us all interested and excited about what we're creating." 
Some of the all-new Restaurant Week offerings include a light and refreshing Tuna Tataki in a roasted tomato dashi, a tender Grilled Pork Chop in a surprisingly savory dried apricot mostarda, and a delicate Chopped Salad with house-made ham.
And since Owner Juliette Chung is famous for her incredible desserts, the meal is finished off with a Chocolate Pot De Creme with mascarpone whipped creme and cinnamon shortbread cookies. 
Must Try Dishes:  Braised Pork Cheek, Yukon Gold Potato Soup with Bacon Onion Relish
Juliette Kitchen and Bar 1000 Bristol Street N Newport Beach 949-752-5854  
Andrei's Conscious Cuisine and Cocktails
See What the Locals Love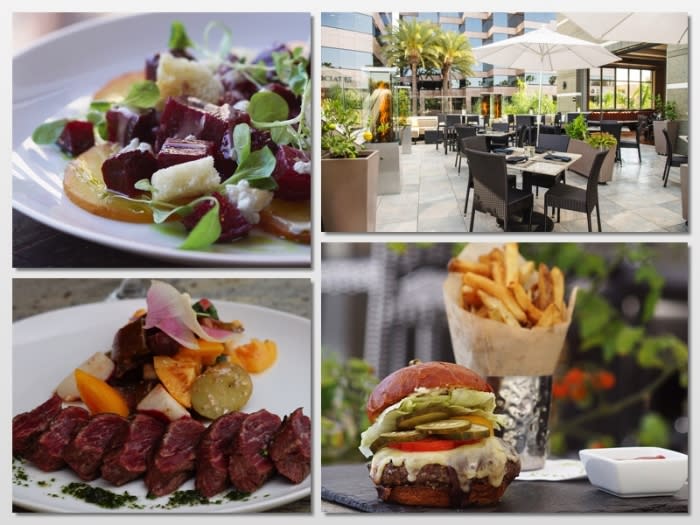 There's something very special about Irvine's own Andrei's Conscious Cuisine and Cocktails. It's a family place, adored by faithful local guests, that provides much more than just delicious food and cocktails. 100% of the restaurant's net profits benefit The Andrei Foundation, which supports many charitable causes and organizations. 
Executive Chef Porfirio Gomez has created a 3-course menu featuring California- Mediterranean cuisine. "Restaurant week allows us to give a snapshot of our menu. It's a great way for people to see who we are." 
Must Try Dishes: Mushroom Bolognese with Sweet Potato and Carrot Noodles, Calamari in White Wine Lemon Reduction, Andrei's Cheeseburger with housemade Red Onion Preserves and Bacon Aioli. 
Andrei's Conscious Cuisine and Cocktails 2607 Main St. Irvine 949-387-8887