January to March is planting season at the new location of the Native Seed Farm. My daughter's interested in plant science from studying about Gregor Mendel at school and is probably headed this direction for her college career, so we volunteered with the Irvine Ranch Conservancy last Saturday morning to go out and see just what this "native seed" farm was all about.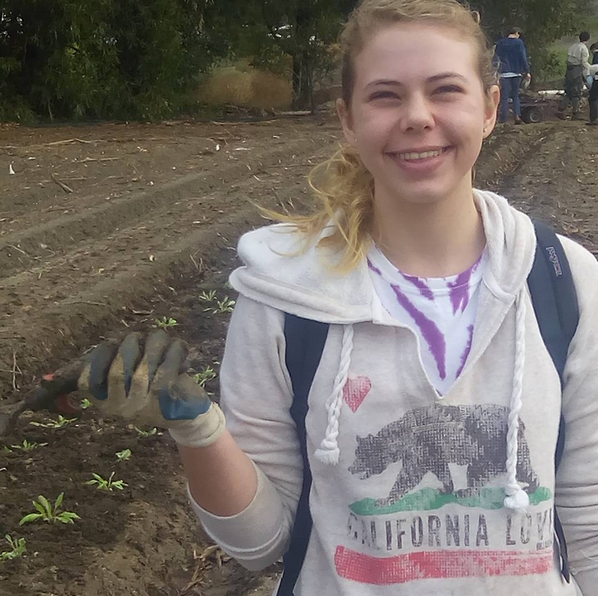 We arrived at 8 a.m. and was cheerily greeted by Rachel Lambert, resident expert Seed Farm Stewardship Coordinator, who was rearing to go and plunge us into our task to stave off our early morning chill. She elaborated as we geared up with knee pads and gloves on the Latin names and types of "teenager" plant-lings that had been grown from seeds harvested in fall that were back now from being sent off to the "plant nerd" specialty nursery to rear before coming back to the farm for us to continue work on. With names like Slender Leaved Cliff Aster, Slender Buckwheat, and California Croton, these hardy little plants live up to their names and more.      
       As we dug in the dirt along our perfectly plowed row, inquisitive minds wanted to know, "Why do we need to cultivate plants in a farm like this one?" Rachel explained, "Helping out at
the Farm is a great way to learn about the native wildflowers you may glimpse along the many hiking trails in Irvine. In just a few short months, the baby plants you're putting into the ground now will flower and bear seed. Those seeds will be used to restore habitats within the Irvine Ranch Natural Landmarks which provides food and shelter for our rare and beautiful local animals, like the Coastal Cactus Wren and the Quino Checkerspot Butterfly...so you're giving back to Mother Nature and helping us expand the Farm's impact in habitat restoration from our growing fields."
      Four hours later and 250 plants in the ground, we rounded up the trowels, spacing flags, and wagons and headed back to the staging area to take a tour of the "baby" plants that were planted from seed 3 weeks earlier on the other side of the fields. Lupines, chia, and alfalfa had all sprouted to show off the first fruits of labor at the new Portola/Jeffrey location. Rachel jokingly remarked that we could look closely, but "go find your own chia to blend in with your
smoothies, please." We all giggled and then I realized, of course, how alike and interconnected we are to the environment all around us and that Irvine couldn't be doing a better job on enhancing its open spaces than an activity like this.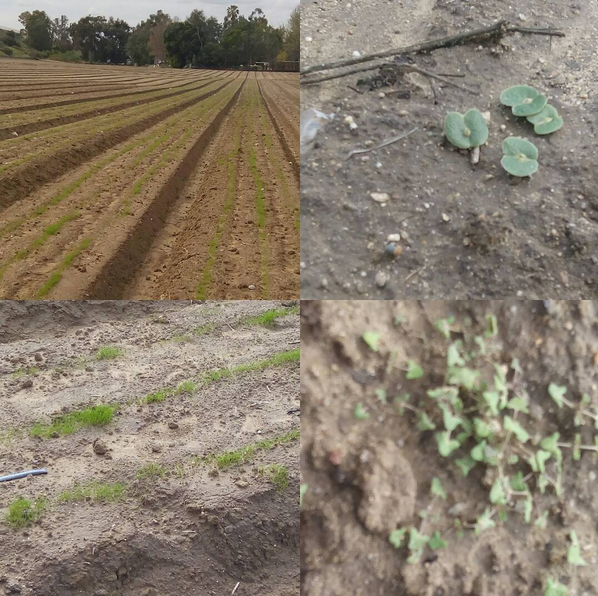 So I'll pause and make a public plea here for your help in our community, if you like playing
in the dirt and need something to do this Saturday, consider volunteering on the Native Seed Farm by going online to register for your account and joining our land management extraordinaires this upcoming weekend! With 15,000 plants to get into the ground by March 31st, it's going to take more people than the gung-ho folks at last week's kickoff pictured below to continue this ambitious work.
Happy Spring Planting!
Demea