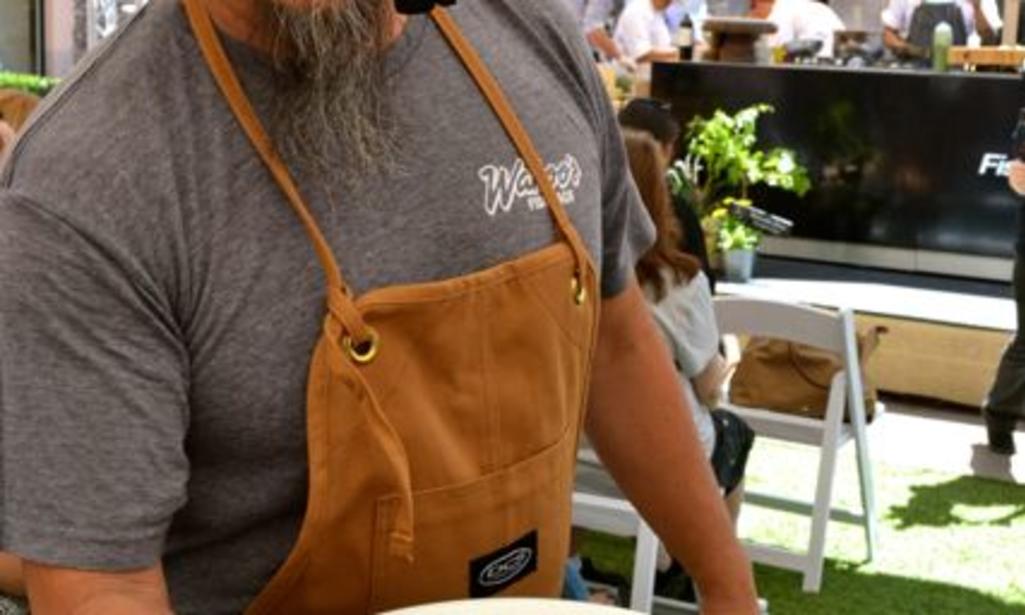 The Golden Chef Series is a local culinary showcase that proves without a doubt...
Irvine has great taste.   
During May and June,  The Golden Foodie Awards and The Irvine Spectrum Center are hosting outdoor chef demonstrations from the state-of-the-art, Fisher Paykel and DCS outdoor kitchen near the Great Wheel. The demos are open to the public. VIP tickets provide special tastes and up close views. All proceeds from ticket sales go to the Golden Rule Charity, Orange County's own restaurant industry philanthropy.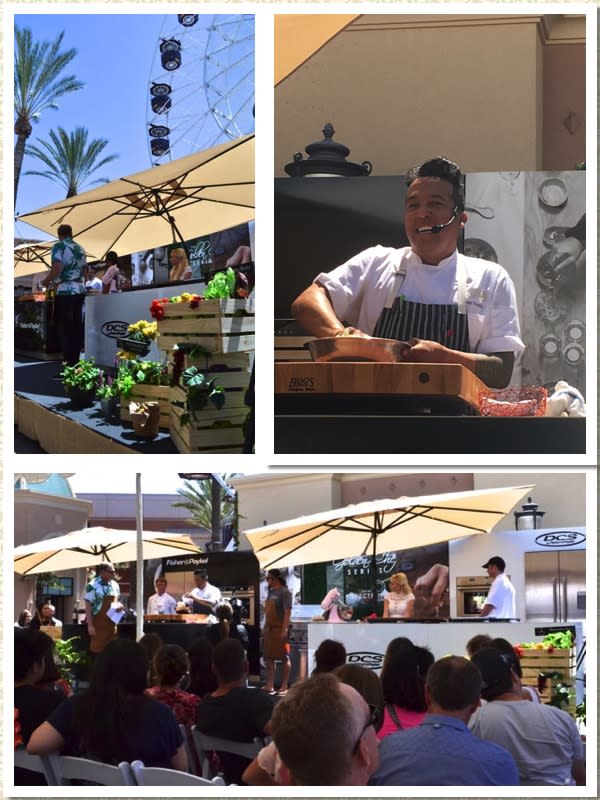 On Saturday, Chef Tony Trujillo of CUCINA enoteca made homemade pasta-making look easy as he whipped up a batch of sweet corn angnolotti topped with delicate slices of prosciutto. Local Fusion Pioneer, Wing Lam of Wahoo's, was the perfect event host as he graciously served samples. 
"It's a beautiful day for a cupcake," said Casey Reinhardt, Founder of Casey's Cupcakes.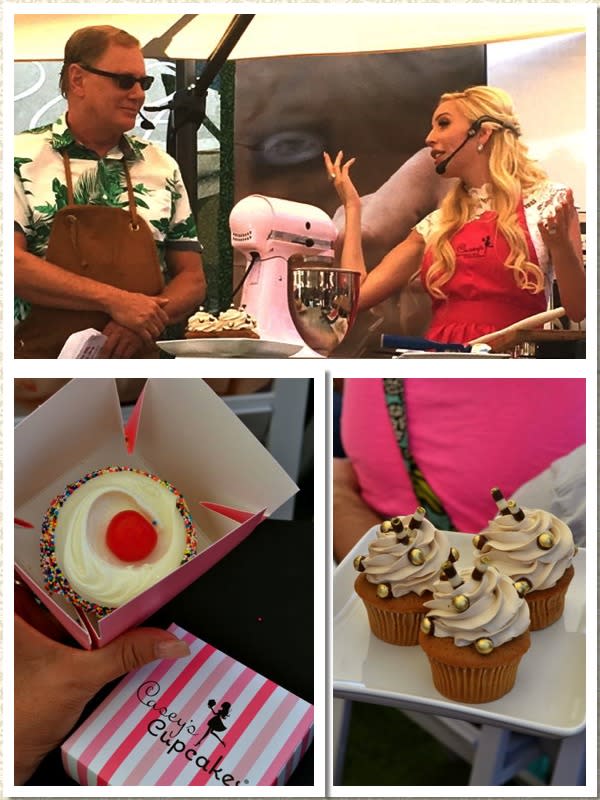 Reinhardt, who won the Food Network show "Cupcake Wars,"  wowed the crowd with her White Russian Cupcakes; a decadent creation with a Kahlua and Irish Cream filling, topped with a sprinklng of edible gold dust.
The Golden Chef Series features eight different restaurants, all located within the Irvine Specturn Center. 
Tickets are still available for the next showcase on Saturday, June 18th at 2pm. 
Chef Robert Wasddell of Brio Tuscan Grille and Chef Alejandro Benes of Wood Fire BBQ and Grill will be in the spotlight.