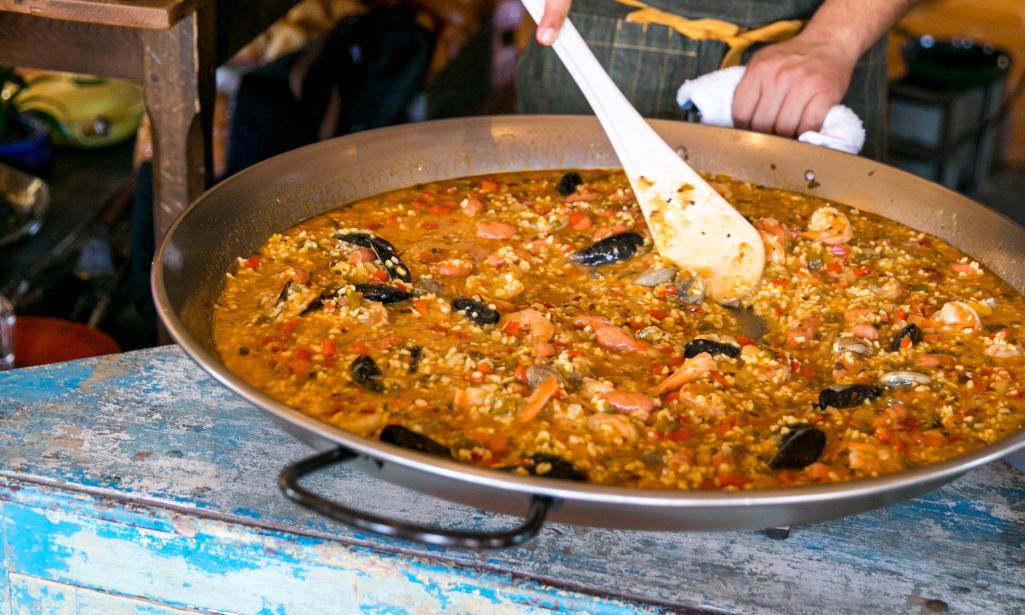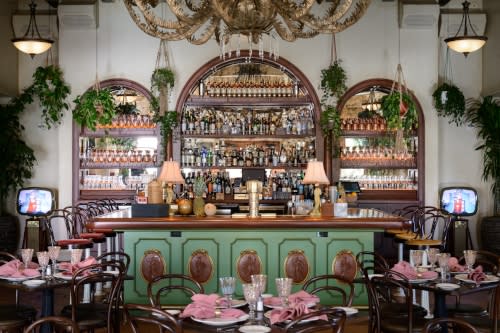 For the last 20 years, Habana has been a staple for authentic Cuban cuisine in Orange County at their Costa Mesa location. Their long awaited second location recently debuted at the Irvine Spectrum Center; it took two years to build and it is absolutely a sight to behold and take in. I didn't get a chance to visit the new location during the media preview, but was fortunate enough to experience a dinner service. You can see photos from the preview below.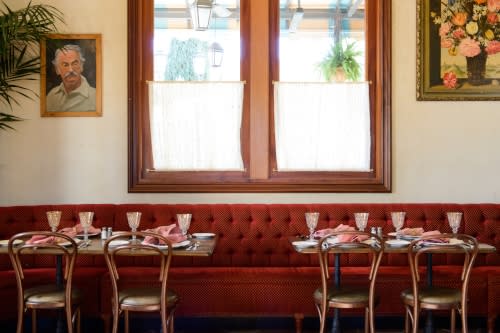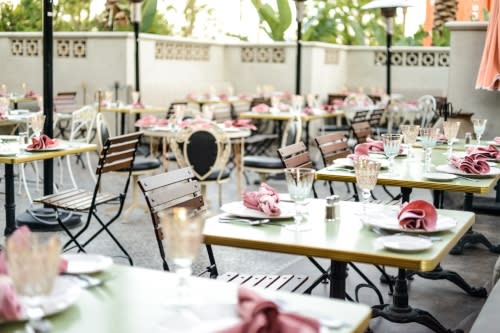 I felt instantly transported to Cuba (or at least what my idea of visiting a Havana restaurant would be like), from the ornate bar to the distressed walls and arches of the grand dining space, I was just in awe. This location in particular has several patio dining areas as well as a beautiful bakery cafe offering an assortment of Cuban coffee, pastries, breads and other baked goods. Like the original location, Habana Irvine offers beautifully crafted Cuban dishes (just as delicious as they are appealing to look at) and unique cocktails that will bring all the best flavors of Cuba to your dining experience. You really feel a sense of the romanticism and essence of being in Cuba - the colors, the flavors, the pure energy; and you only have to travel to Irvine.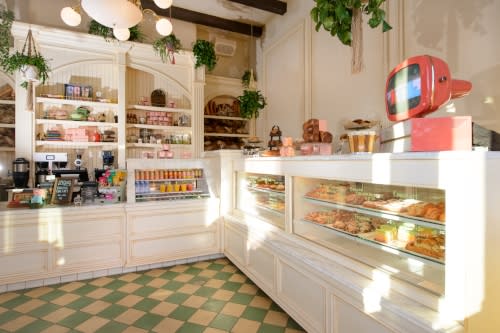 My favorites include the Sofrito Steamers, Chicken Empanadas (actually the best empanadas I've tasted), Habana Crab Cakes, Paella a la Habana and Plantain Crusted Chicken Breast. You really won't be disappointed with the overall atmosphere, service and of course food and drinks of Habana Irvine. See the lunch menu here and dinner menu here. I hear the Irvine location will be launching a brunch service soon, so stay tuned for that! See more on Habana by visiting their website here or on 100eats here. 
HABANA IRVINE
708 Spectrum Center Dr, Irvine, CA 92618
(949) 419-0100
Hours:
BAKERY (DAILY) 7AM to 10PM
BREAKFAST (DAILY) 7AM to 11AM
LUNCH (DAILY) 11AM to 4PM
DINNER (DAILY) 4PM to 12AM
LATE NIGHT (WED to SAT) 12AM to 1AM
BAR (SUN to WED) 11AM to 12AM
BAR (THU to SAT) 11AM to 2AM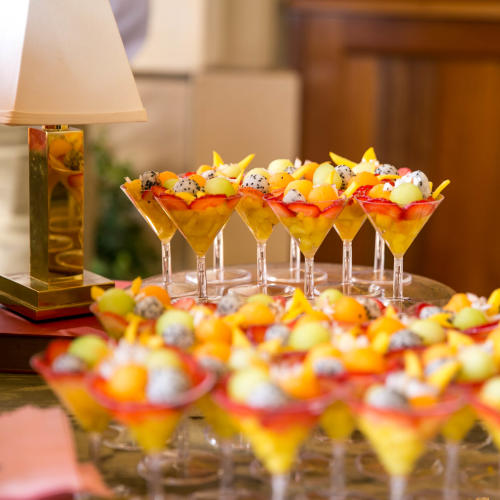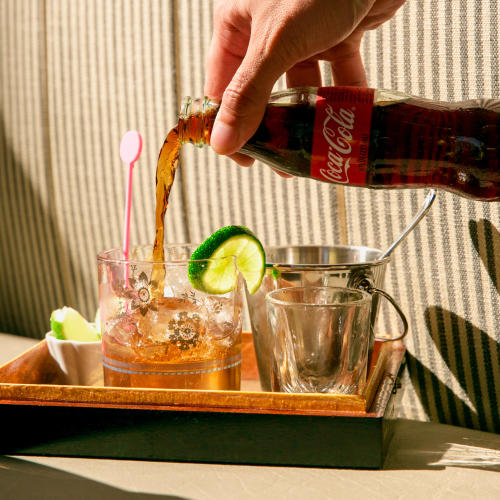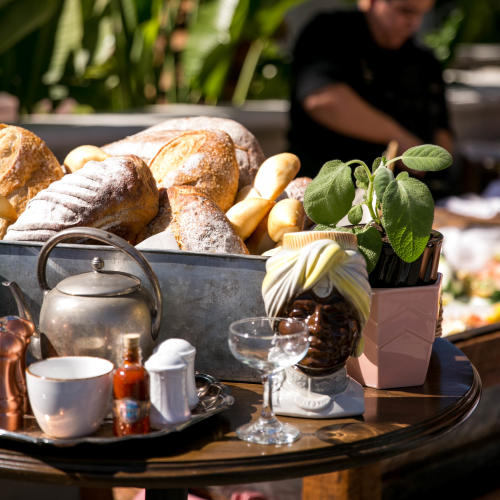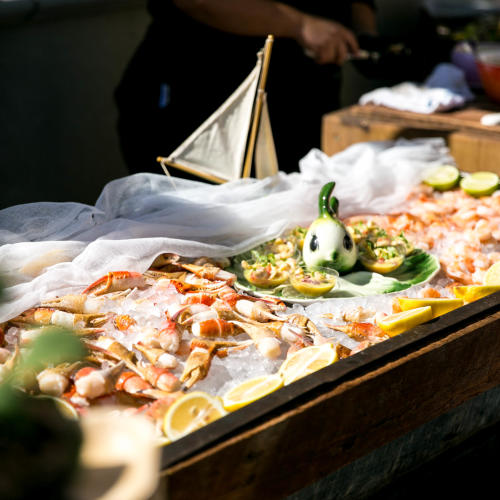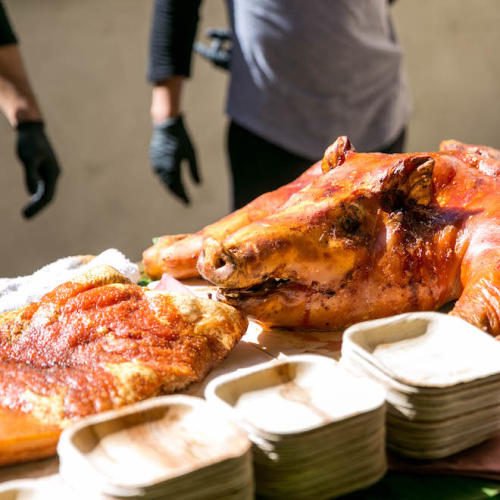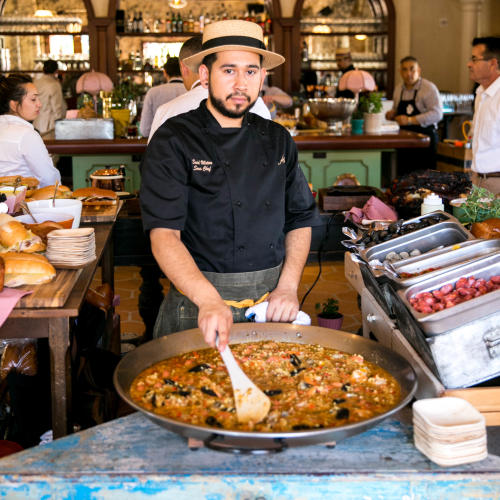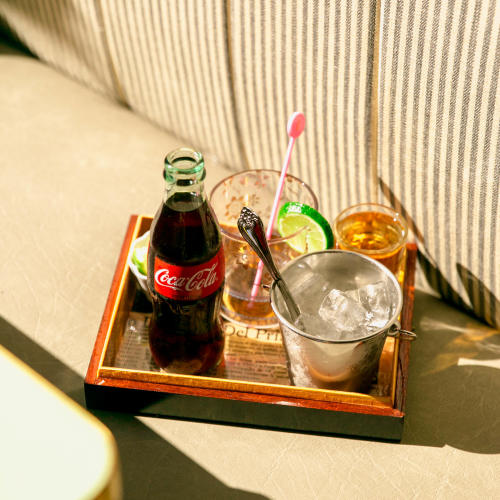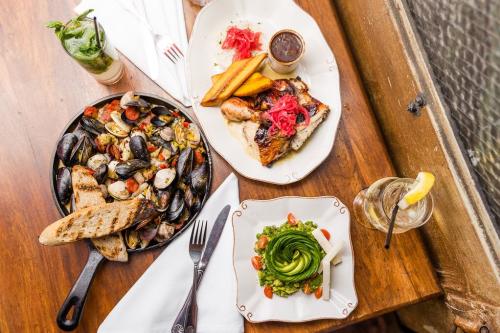 Header Image and Photos 1-2 taken by Jenn Wu, Habana Restaurant Photos: Rob Stark // Remaining Photos via Anne Watson -100eats