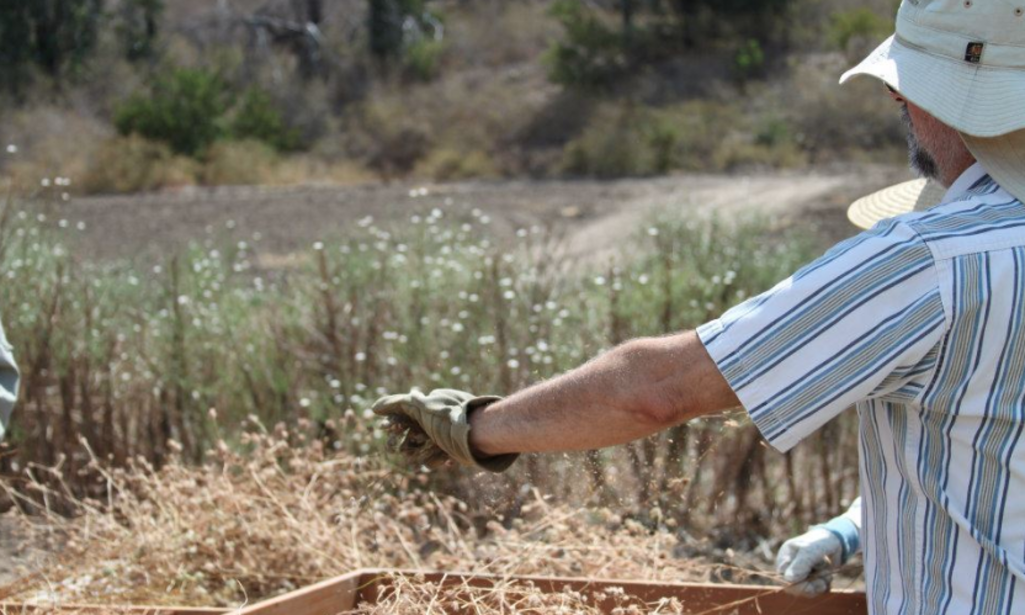 If you're looking for a way to connect and give back to the community and nature, join Irvine Ranch Conservancy volunteers to collect wildflower and plant seeds at the Native Seed Farm in Irvine any Wednesday or Saturday morning from 8:30 a.m. to 12 p.m. (all tools and training provided). There are a variety of plant species in the Irvine Ranch Landmarks, as well as the ways that those native plants disperse their seed. Many of those same native plants are grown at the Irvine Ranch Conservancy Seed Farm, and they need your help to harvest nearly 15,000 native seedlings which were planted in the winter. 
Arroyo lupine's seed pods buckle and twist as they dry out in the sun, eventually popping open and sending seeds flying. Cobweb thistle has pappus with tufts of hair on their seeds that resemble parachutes and help their seed glide along with the wind. Other flowers such as dandelions use this method as well, but cobweb thistle pappus is much larger in size so it can catch enough of a breeze to carry the plant's bulky seeds. 
The seeds grown on the farm will be used to regrow native species habitat restoration sites throughout the Landmarks. This is important because the plants regrown by the seeds you harvested will serve as food and shelter for the area's local animals like the Coastal Cactus Wren and the Quino Checkerspot Butterfly.
Seeds are collected and laid out to dry, and any additional materials collected such as leaves, stems and petals are repurposed as a natural mulch to fertilize soil on the Landmarks. Since nothing goes to waste, everything volunteers collect during harvesting season on the Native Seed Farm has a huge impact on future successful habitat restoration. 
Information on Harvest Volunteering
Every Wednesday and Saturday - See Dates here
8:30am-12:00pm
No experience needed (tools and training will be provided)

No hiking is required and activities are family friendly and free with required pre-registration, which closes at 4 p.m. the day prior to each event.
Children 8 years old and up are welcome to volunteer on the farm, and must be accompanied by a parent or adult guardian.
For more details on programs at the Native Seed Farm, click here or visit LetsGoOutside.org/activities.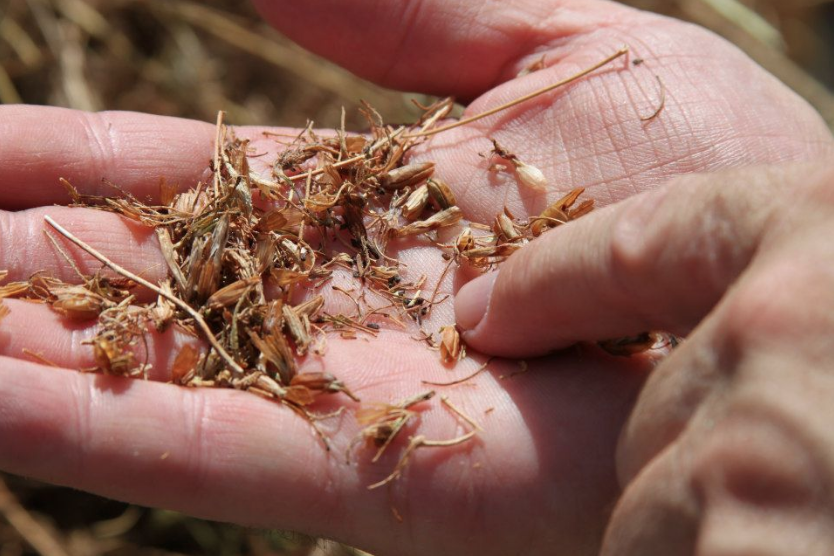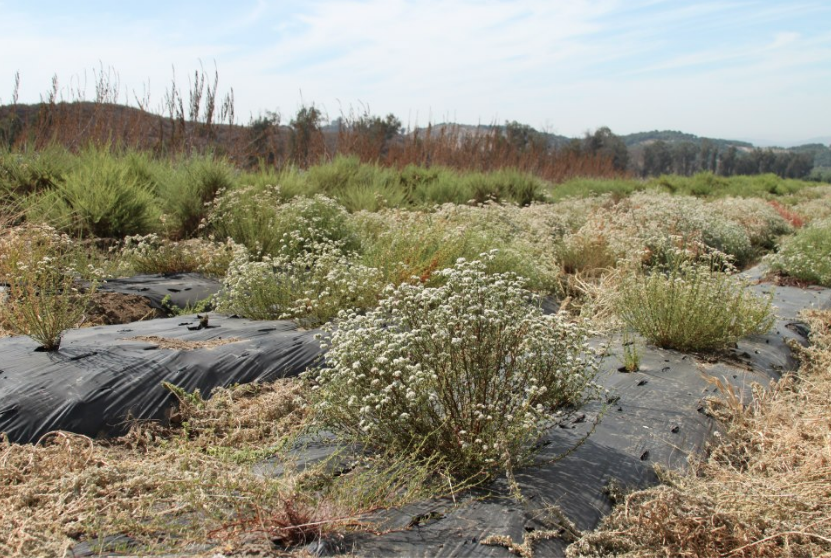 Images and info provided by The Ace Agency