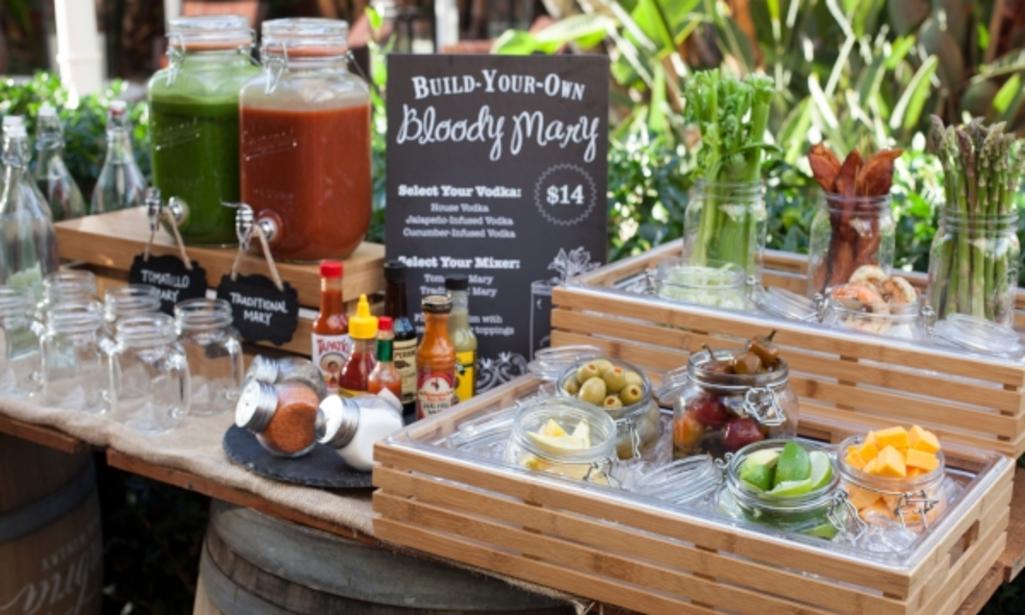 Spring has sprung in Irvine. The weather is lovely, flowers are in bloom, and the hillsides are green. Our friends at Hotel Irvine, Orange County's favorite lifestyle hotel, are celebrating the season with several special dining events. Their first-class chefs are cooking up plenty to get excited about including: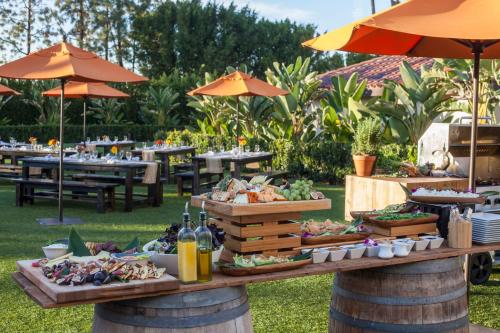 NCAA March Madness
When: Now through April 2nd
What: Watch the basketball action at Red Bar and Lounge where up to six games will be shown on the bar's 10-foot TV. $4 bottled beers will be offered during every game.

North Coast Brewing Co. Beer Dinner at EATS Kitchen & Bar
When: Saturday, March 31, from 6 to 8 pm
What: This four-course dinner combines great food with great beer from the North Coast Brewing Company. Culinary highlights include Lobster and Taleggio Cheese Spaetzle and Suckling Pig Porchetta with pickled vegetables.
Cost: $49 per person
Easter Brunch in the Backyard
When: Sunday, April 1. Seatings will be at 10:30 am, 12:30 pm, and 3 pm.
What: Enjoy an Easter egg hunt, pictures with the Easter Bunny, and a superb buffet in The Backyard, Hotel Irvine's fabulous outdoor hangout spot. Buffet highlights include Brioche French Toast, Roasted Leg of Lamb, a build-your-own mimosa bar, and a variety of desserts (gelato cart, anyone?).
Cost: $65 per adult, $20 per child ages 5-12. Under 5 are free.
Mother's Day in The Backyard
When: Sunday, May 13. Seatings will be at 10:30am, 12:30pm, and 3pm.
What: Enjoy Mother's Day in The Backyard where a Farmer's Market-inspired menu is sure to delight. Local jams, honeys, and fresh flowers will also be available for purchase.
Cost: $65 per adult, $20 per child ages 5-12. Under 5 are free
For reservations for any of these events, call 888-230-4452.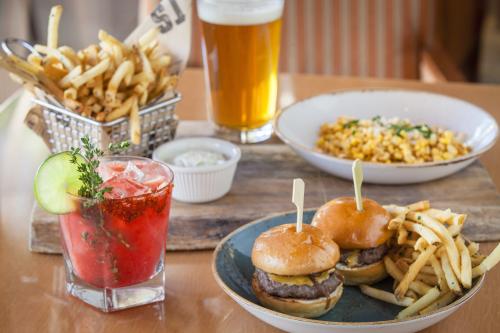 In addition to those special events, several other dining events will continue to be offered on a regular basis. Highlights include:
When: Weekdays from 3 to 7 pm.
What: Come on get happy! Head over to Red Bar and Lounge after a long day of work because select food and drinks are half off. 
When: Weekdays from 5 to 7 pm.
What: EATS Kitchen & Bar is happy to bring you $3 bites, $4 draft beers, $5 craft cocktails, and $6 wines in the bar.
Good Eats Brunch
When: Saturday and Sunday from 10 am to 2 pm.
What: EATS offers a wonderful brunch every weekend which includes favorites such as Eggs Benedict, Orange Blossom French Toast, and a mean Avocado Toast. Beverage highlights include mimosa flights, $10 bottomless mimosas, and a fun $14 build-your-own Bloody Mary bar.
Good to know: Kids 12 and under eat free at Eats Kitchen & Bar during dinner service.
When: Every Tuesday from 5 pm to close
What: $2 tacos and $5 margaritas are offered at both restaurants. Different tacos are offered each week, great incentive to make Hotel Irvine your regular Tuesday night spot.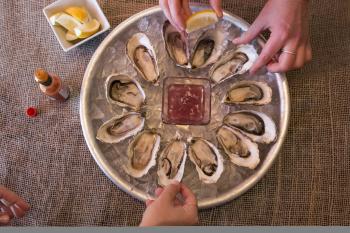 $1 Buck Shuck
When: Wednesdays and Saturdays at dinner
What: Got oysters? EATS Kitchen & Bar does! Premium varieties, such as Skookums, Fanny Bay, Chef's Creek, and Phantom Creek are served up with a Bloody Mary granite, shallot mignonette, cocktail sauce, Tobasco, and lemon wedges. Minimum of six per order.
For more information, visit HotelIrvine.com.