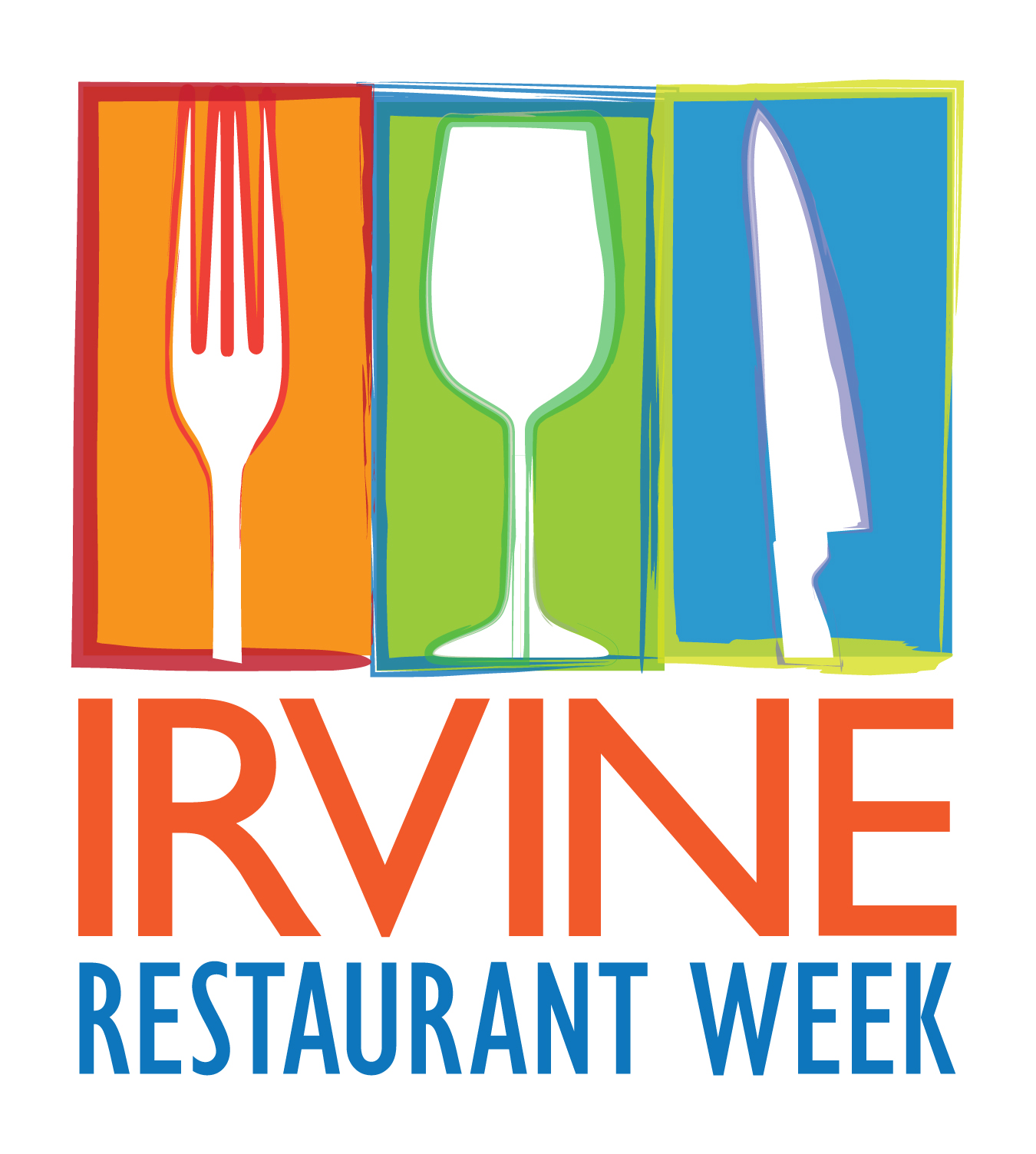 Food can be healthy, well-sourced, taste fantastic, and not cost much- who knew? The chefs behind three restaurants participating in this year's Irvine Restaurant Week, Urban Plates, Tender Greens, and Avocado Cafe, most definitely do. Luckily, they want to share their passion for food, healthy eating, and cost-friendliness with you. Today marks the first day of Irvine Restaurant Week, running now through January 15, 2015, and the resulting meal specials make it a great time to try some of what the Irvine food scene has to offer.

Who says you have to dine at the Four Seasons in order to have a great meal? Chef Zac, one of the men behind the menu at Urban Plates, and a former Four Season chef, certainly doesn't think so. His mission is simple. Bring high quality, well-sourced, and incredibly delicious food to the masses. He has taken his skills and Culinary Institute of America pedigree into the work of fast-casual food and those who have already had the pleasure at Urban Plates thank him.
The concept is simple. Order at the counter. Choose from hand-carved meats, salads, soups, stews, sandwiches, and pizzettes as well as over a dozen sides. Most meals which typically feature and entree and one or two sides, cost just $10. Round out your meal with made-from-scratch desserts, local microbrews, regional wines, organic sodas, or seasonal juice blends-all reasonably priced- and you have a tantalizing meal for a very tempting price.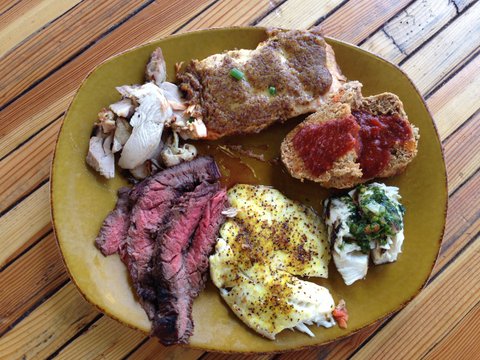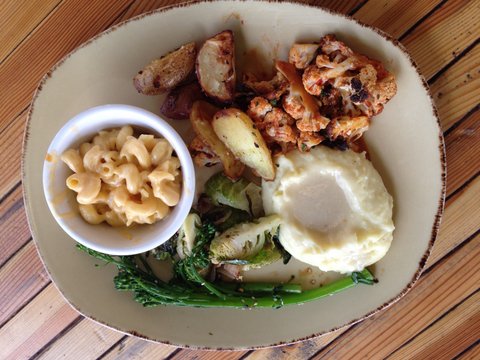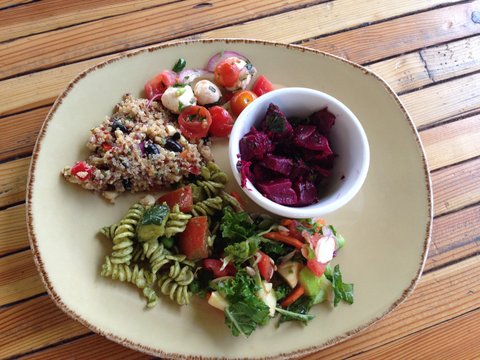 Urban Plates won't be serving you asparagus in December or cranberries in July. Seasonal eating is important. It helps keep costs down and the food taste at its best. They also know grass-fed beef tastes better. So that is what they are committed to serving. Chef Zac doesn't want to feed his children mass-produced chicken fingers and fries so he doesn't serve them to your kids either. Instead the kids can enjoy a free-range chicken sandwich or a pizza made with organic cheese, dough, and sauce and topped with nitrate-free pepperoni. While your children may not appreciate the importance of keeping ingredients as wholesome and fresh as possible, they will most definitely appreciate the resulting taste that comes along with ingredients of that caliber.  
Irvine Restaurant Week Special
Urban Plates will be offering a variety of sandwiches, plates and salads for just $10. Included with the sandwiches are chips, one side/soup, and either a replenisher drink or cookie. The plates include two sides/soups and a replenisher or cookie. The salads include your choice of replenisher or cookie.

There has been quite a bit of talk these days about farm to table dining. Many restaurants use this trendy phrase deceptively. All restaurants can claim that their produce originated from a farm, but the real questions to ask are how many miles did that produce have to travel and how many days elapsed between when it was picked and when it was placed in your mouth? There are those that claim farm to table and then there is Tender Greens. Executive Andrew Bent explains that Tender Greens is a " true farm to table restaurant. We source many of our ingredients from Alegria Farms in the Orange County Great Park". Ingredients also come from a few other partner farms around Southern California, such as Scarborough Farms in Oxnard. As a result, the produce is not only more nutrient dense than what can be found at your local grocery store, it also tastes far better. Taking a look at the lunchtime line of people meandering out the door, it is easy to see that Chef Drew's customers are tasting the difference and coming back for more.
Luckily, Tender Greens is a quick-service restaurant and things move fast, so you can get your meal in no time. Options include big plates which feature a meat (chicken, steak, albacore tuna)or grilled vegetables as a hot plate served with a side of mashed potatoes, placed into a sandwich, or top of a your choice of simple salad. The restaurant also serves up a variety of big salads and soups. Everything is made in house. Even the yogurts and dressings. And while the food quality and taste is reminiscent of something you would find at an upscale restaurant, the prices reflect just how important it is to Tender Greens to make high quality, healthy, and delicious food available to the masses. Full-sized entrees are just $11.50.
Irvine Restaurant Week Special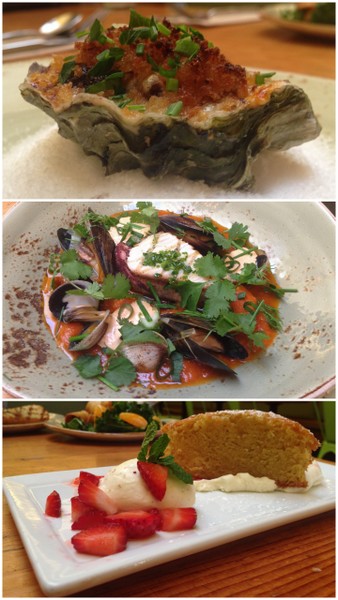 I had the privilege of trying Tender Greens at the Irvine Spectrum Center's Irvine Restaurant Week dinner special. "The idea behind the Restaurant Week menu was to emphasize the bounty of local seafood and citrus." This three course meal begins with an oven-roasted Baja oyster with P. Balisteri Salumi prosciutto, mushroom, cream and meyer lemon. It tastes even better than it sounds. The main course is a grilled local yellowtail cioppino with mussels, clams, octopus, and potatoes in a tomato and fennel broth that demands you soak up every last bit with your side of grilled bread. Dessert is a beautiful citrus olive oil cake with local winter strawberries and marscapone. The price for this three course bit of heaven? Just $12.50. Make it a priority to experience this for yourself. Any soup or side can be substituted for the oyster and any salad, sandwich, or hot plate can be substituted for the cioppino if you should so desire.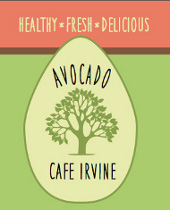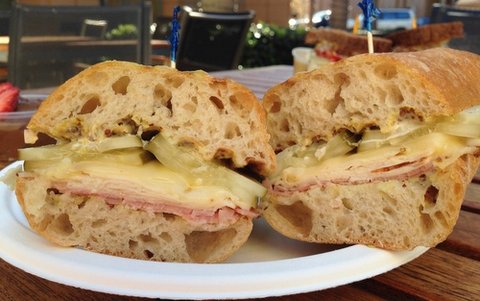 When sisters Haywood and Taylor Wright took over ownership of the Avocado Cafe seven months ago they had an important goal in mind- to serve up some of the healthiest and best tasting sandwiches in Orange County. They knew that in order to do this they would need to use quality ingredients and made it their mission to do so without raising food costs for their customers. All of their bread comes from Puritan Bakery and their produce is delivered daily, to ensure freshness and quality. The sisters are especially excited about their meats, which come from Hamilton Meats. The chicken is free range, the pork comes from a sustainable farm in Oregon, the turkey tastes like Thanksgiving dinner, and everything is nitrate and additive free. Furthering their commitment to quality, the cafe features Stumptown Roasters coffee and espresso drinks.   
Avocado Cafe is open for breakfast and lunch daily. A popular breakfast with customers is the Avo Toast- toasted squaw bread, seasoned avocado, two poached eggs, tomato and sprouts. Also popular are the smoothies, such as the peanut butter and banana, and fresh juices. The lunchtime focus is on freshly made sandwiches and salads. The Tower 9, made up of squaw bread, homemade chicken salad, avocado, pepper jack, sprouts, cucumber, tomato, spring mix, and mustard, is both delicious and massive. My favorite Avocado Cafe sandwich is the Cuban which is equally huge and contains oven roasted chicken, Black Forest ham, avocado, Swiss cheese, pickles, spicy mustard, and wasabi mayo all served hot and pressed inside a fresh ciabatta bun.  
Irvine Restaurant Week Special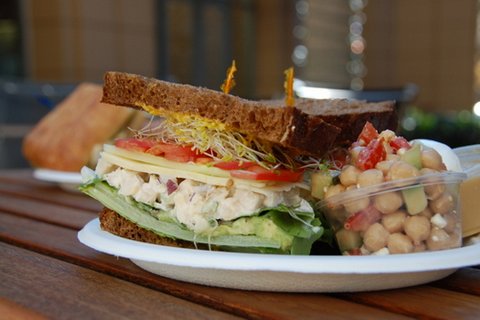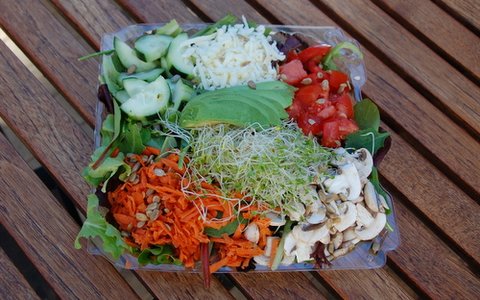 During Irvine Restaurant Week Avocado Cafe is featuring a three course lunch for just $11. Customers can choose from either the Tower 9 sandwich, Cuban sandwich, Tuna sandwich, or Green House salad which features mixed greens, avocado, cucumber, tomato, carrots, mushrooms, sprouts, cheese, sunflower seeds, and goes especially well with their jalapeno ranch dressing. Side options include kettle chips, large pasta salad, and large chickpea salad (my personal favorite). Dessert is your choice of either rich butterscotch pudding or a lighter chocolate avocado mousse.  
 Good to know: While parking is definitely at a premium directly in front of the Avocado Cafe during the lunchtime rush, there is plenty of free two-hour parking in the center's parking garage.