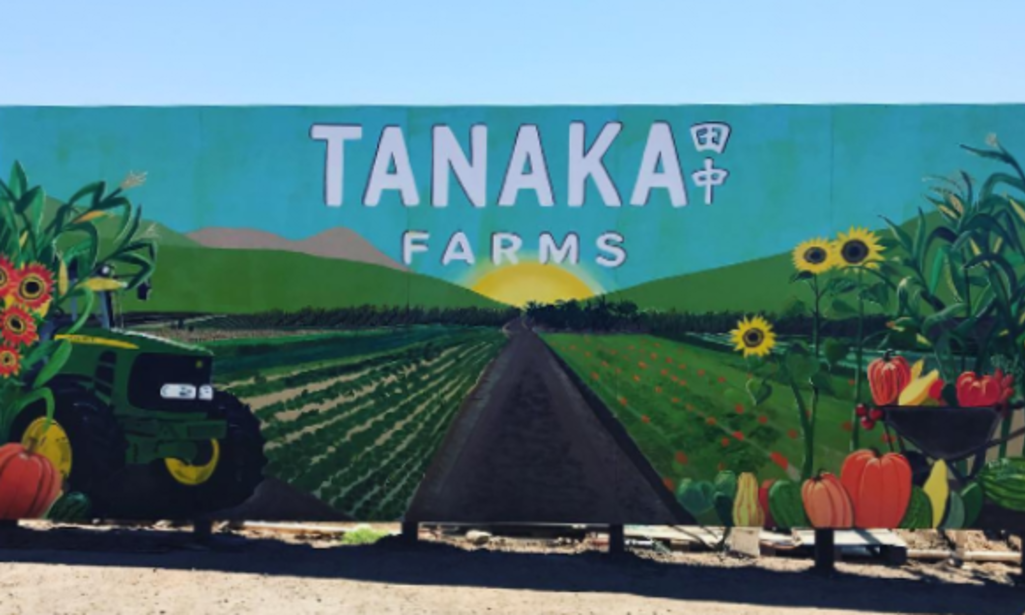 It's that time of year - pumpkins are overflowing onto the parking lot outside of grocery stores, your neighbors are draping synthetic cobwebs across their shrubs, and your Instagram game is sadly outdated with photos of sandcastles and iced coffee. To keep your feed up to speed, here's a list of Irvine's 5 most Instagrammable spots this fall. 
1. Tanaka Farms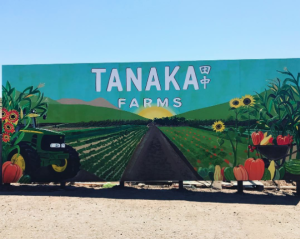 What's more 'fall' than spending an afternoon at a farm? Tanaka Farms holds one of the most Insta-worthy spots in OC. Its colorful fall-inspired mural is perfect for groups of gals, solo pics, or snapshots of your little ones with their new pumpkins. While you're there, hop on a wagon for a tour of the grounds.
2. The Orange County Great Park Balloon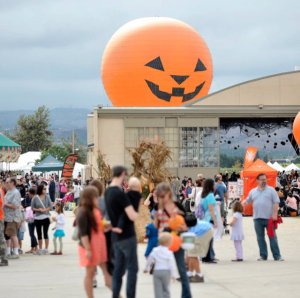 The Orange County Great Park is just as excited about the fall season as you are! Every year, the park transforms its big orange balloon into a giant jack-o-lantern. After you find your perfect filter and matching caption, enjoy the food trucks and live music that complete every weekend at the park.
3. BLK Coffee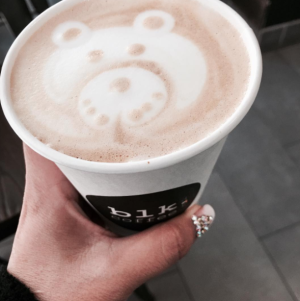 Can't seem to get enough fall flavors? Nestled inside Irvine's Google Center, you'll get your fill at BLK Coffee. The hotspot offers apple cinnamon muffins and tasty lattes. Not to mention the shop is extremely photogenic! It's the most ideal spot to finally replace those artsy photos of ice cream and poolside cocktails. 
4. Shady Canyon Trail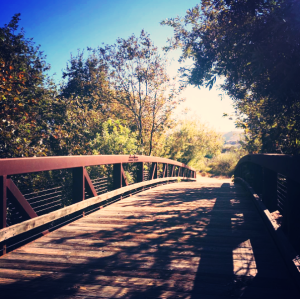 Whether you're the outdoorsy type or not, fake it with a photo of Shady Canyon's stunning fall foliage. Irvine's rolling hills are the perfect place to take a leisurely stroll with your dog or a laid-back bike ride with the family. Across from the trailhead is the Quail Hill shopping center with plenty of dining options for a post-hike meal. Sharky's is awesome for the whole family, and Bacchus Bar and Bistro is perfect for the 21 and fun club. 
5. Johnson Bros Pumpkin Patch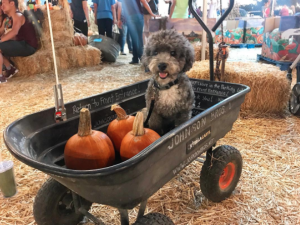 Everyone loves a classic pumpkin patch, and Johnson Bros is just that. I grew up coming to this spot every year with my family and always looked forward to the fun activities that the farm hosted. With cute teepee setups to the bounce houses, you'll make your kids' entire month. The farm conveniently sells pumpkin carving tools onsite, creating the perfect one-stop-shop for impatient pumpkin carvers (I'm speaking from personal experience). As far as the 'gram goes, the stacks of pumpkins and string-lights framing the lot provide the perfect backdrop for a family photo.