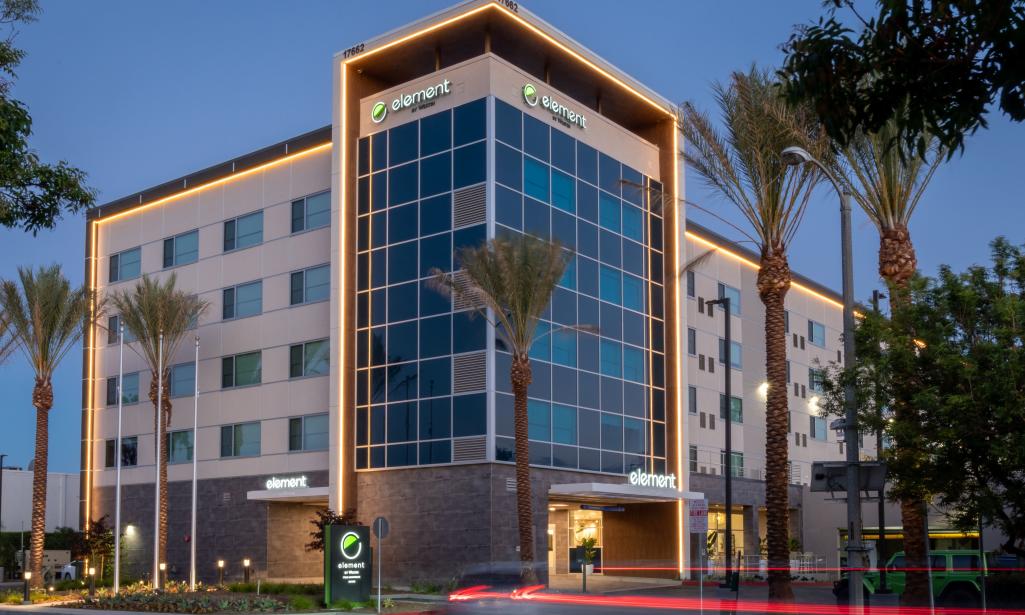 With travelers becoming more environmentally conscious and prioritizing functionality in their rooms, two Irvine hotels stepped up to cater to today's mindful and savvy jetsetters.
Pleasant smiles and nature-infused surroundings greet you the moment you step in the newly opened Element Irvine by Westin.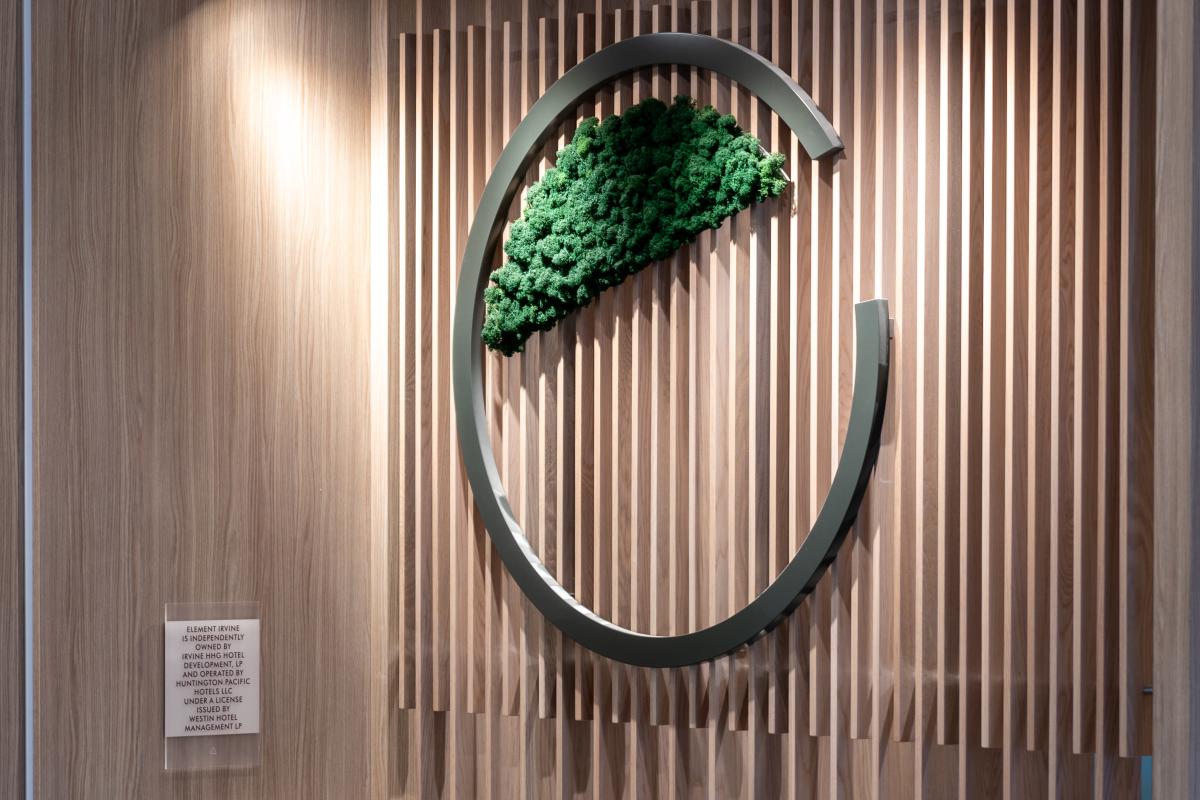 Behind the concierge, is a carefully intended piece of art that frames a living plant evoking a sense of serenity.  Artistic creations from illustrations to photographs display the brand's focus on sustainability.  Hotel rooms are adorned with recycled bike parts and you'll find porcelain mugs instead of plastic cups, filtered water, and reusable glass water carafes.
Irvine's staple, Sonesta, recently completed an extensive renovation on their lobby, restaurant, guest rooms and debuted the Sonesta Work Suite.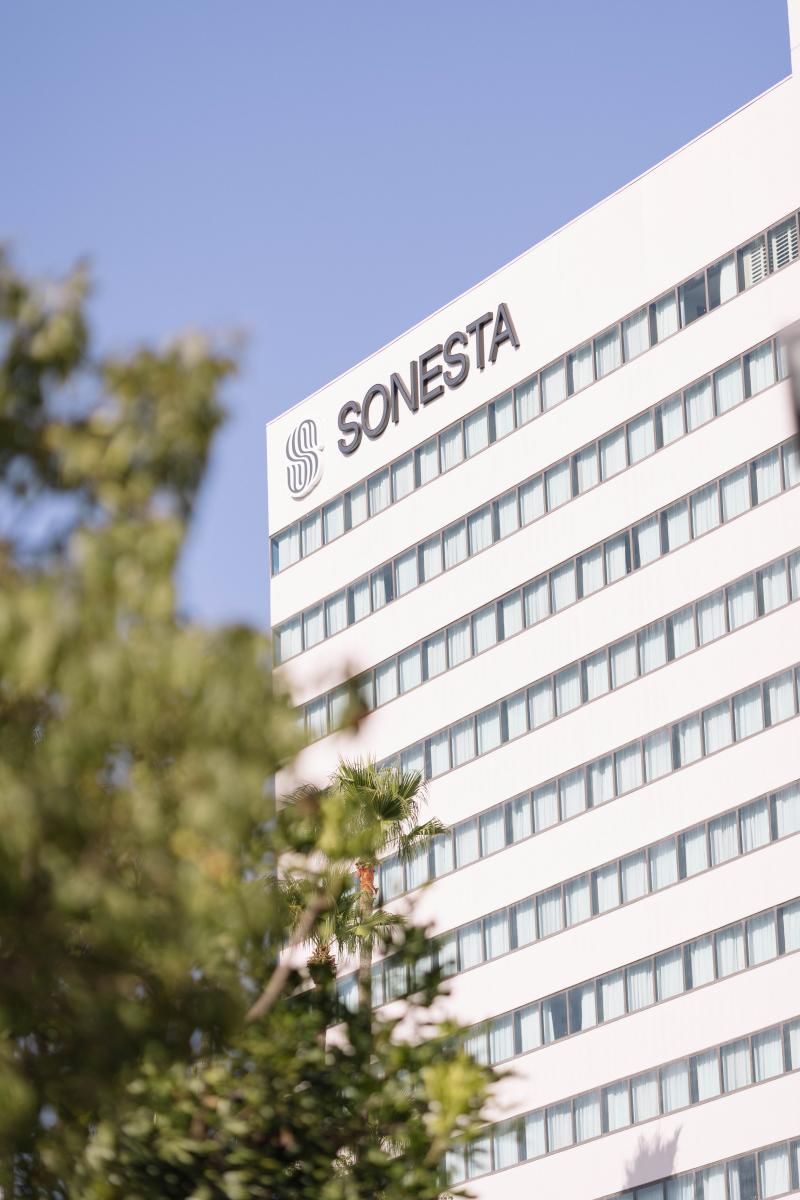 Their restaurant now offers a revamped menu by their Executive Chef and Beverage Director, John Ruiz.  Every ingredient used is fresh and locally sourced and the interiors are transformed to showcase Irvine's rich history, creating a bona fide OC dining experience.
Sonesta brought back style and substance with its new Sonesta Work Suite which is equipped with audio and visual essentials, and ample space to walk around and mingle.  The space is fashioned with a mix of bar height and cocktail tables, soft lounge chairs, and cushy sofas, creating a collaborative environment conducive for networking.  Whether it's an informal meeting, a coffee break, or a rehearsal dinner - Sonesta's new unconventional work suite delivers.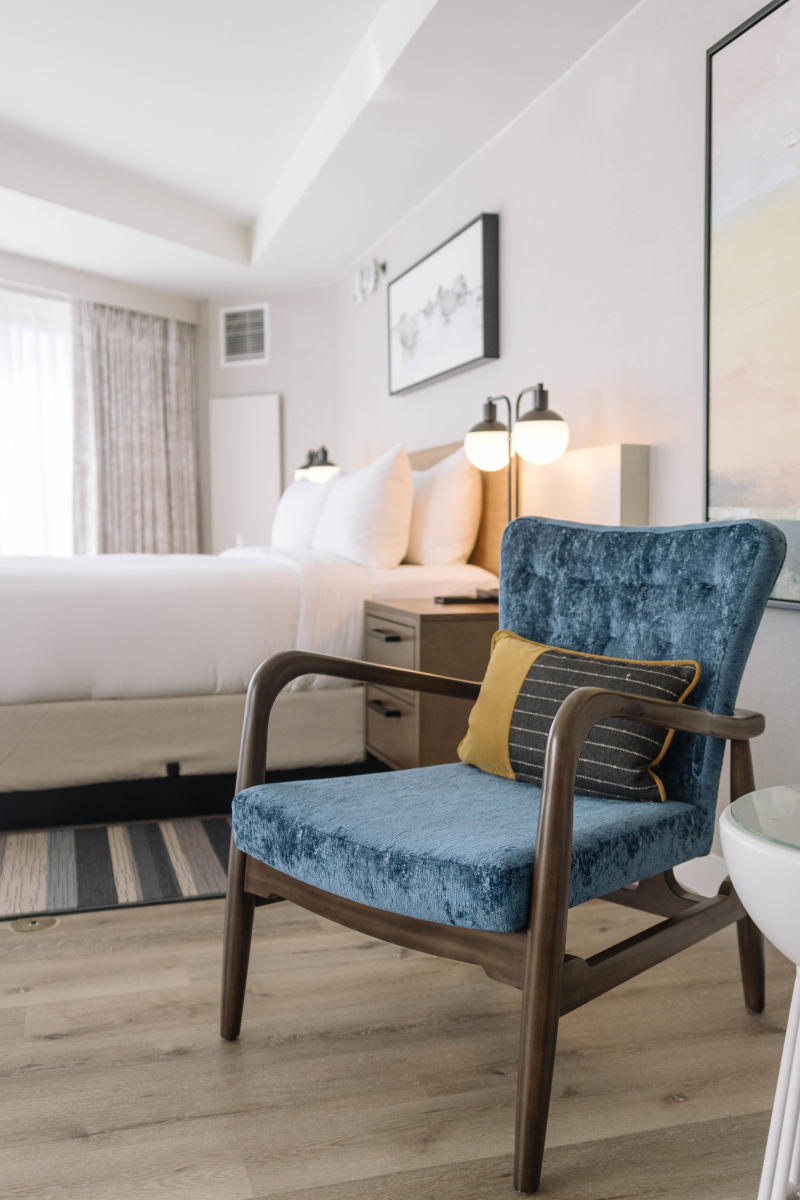 The re-imagined rooms highlight a neutral color palette mixed with rich wood tones.  Guests can bask in the views of the city and the Santa Ana mountains making for a full sensory experience.
We invite you immerse yourself into the Irvine lifestyle and to enjoy the pristine and calming atmosphere at the new Element Irvine and the revamped Sonesta Irvine.