Remember when play was unstructured? Back before play dates, technology, and organized activities dominated the typical child's after-school schedule? When I was a kid, imagination ruled my play time and we had the freedom of wandering around the neighborhood, playing Little House on the Prairie in a grove of walnut trees or building forts in a nearby field. Albert Einstein once said, "Logic will get you from A to B. Imagination will take you everywhere".  Jean- Jacques Rousseau reminds us that "The world of reality has its limits; the world of imagination is boundless". Irvine's new Adventure  Playground is designed to allow children to play without bounds.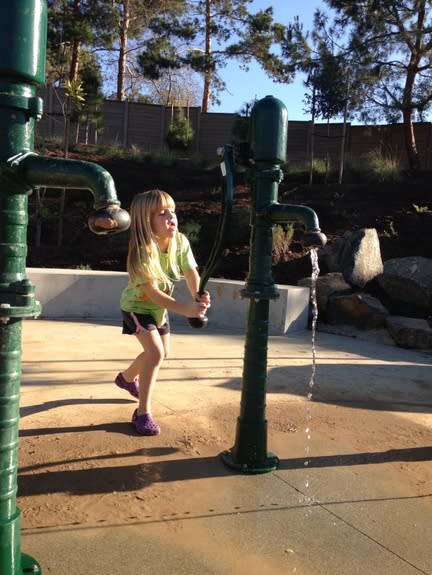 *
There are currently only 3 Adventure Playgrounds in the United States- one in Berkeley, another in Huntington Beach, and the third located in Irvine's University Park. Irvine's Adventure Playground was originally opened in the 1970's and was built almost entirely by the children who came to play there. It closed in the 1990's, leaving a hole in the community.  Thankfully, community activists and local government officials  with a passion for play banded together and this winter, Adventure Playground reopened its gates to eager children once again.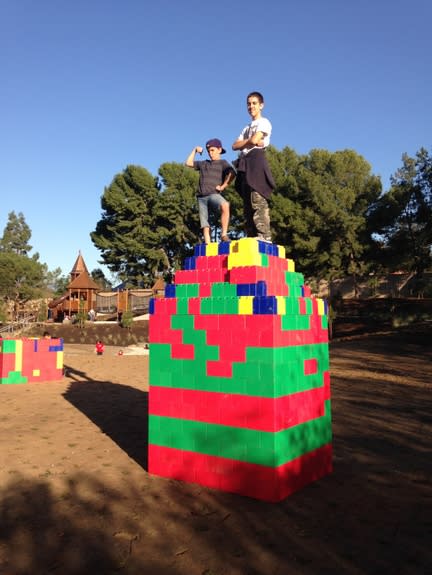 *
If your children are heading to Adventure Playground, prepare to get dirty (and bring a change of clothes for the ride home).  At the heart of the playground is a creek bed and 3 water pumps, the perfect place to create plenty of  muddy, wet fun.  Two concrete slides meander down a hill where a large play structure filled with all sorts of places to climb and explore awaits.  The bamboo forest is still in its infancy but will one day becomes the perfect place to play a killer game of hide-and-go-seek.  Life-sized Lego-type blocks allow children to build forts, castles, or whatever their imagination desires. Craft stations are often run by park staff.  If kids need a break from the excitement, a sensory garden is the perfect place to escape. Thankfully, the entire park is fenced in so an actual "escape" is highly unlikely.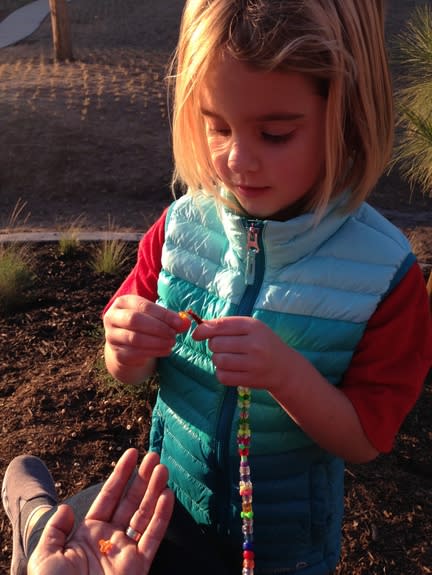 *
Adventure Playground is destined to grow with the children who visit. Much of the park is still a blank slate, and the organizers have stated that the building of this magical place will never be complete.
Good to know: Adventure Playground is open daily from 10am to dusk.  Since the playground is staffed, it is closed on government holidays and during bad weather.
For more information, visit FunOrangeCountyParks.com.
*All photos by Michelle McCoy.